Downsizing Part 2 – Things are getting real
In my last post, I shared that we had looked at some apartments in Seattle and started to clear out clutter as we begin downsizing from our home.  A lot has happened since that post!
Over the past few weeks, I have been purging everything in this house. Family photos and memorabilia have been divided up. Bedrooms and closets are completely cleared out and our kitchen has only the items left that we are keeping. As you know, we entertain A LOT and so we had over 36 plates, 40 wine glasses, 24 martini glasses and platters galore! Yes, we are having a garage sale this Saturday and anything we don't sell, we'll give away to Northwest Center.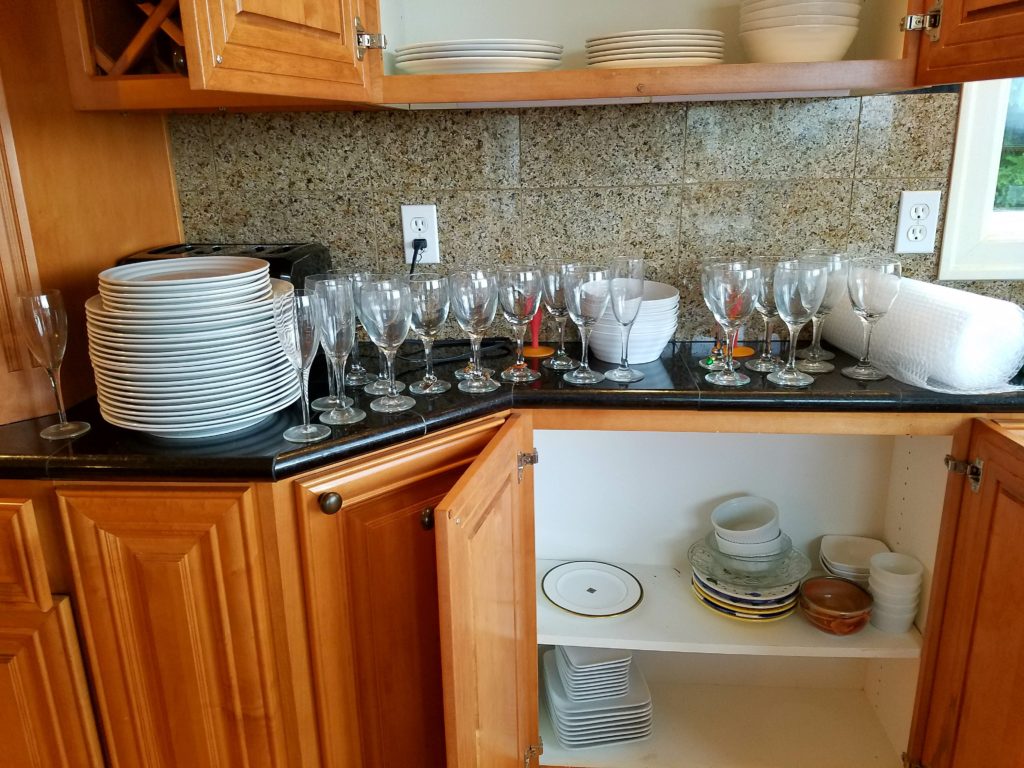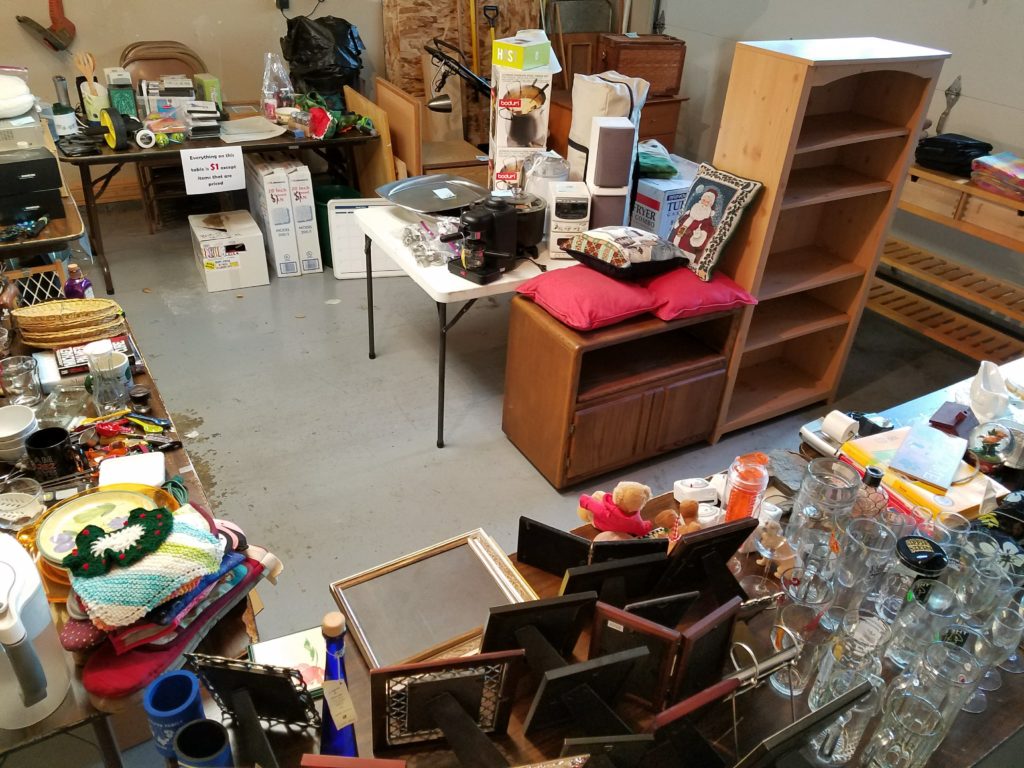 Purging all of your belongings is emotional, whether we want to admit it or not. So many of the items we are getting rid of have great memories, but then I ask myself, "when was the last time you used it or looked at it?" That's when you know it's time to let it go.
Then I packed up the things we are keeping, but don't anticipate to use over the next month. But just this week alone, I went to grab a platter or utensil, only to realize I packed it already.  Some folks have asked me why we are already packing if our house isn't listed yet.  If you know me, you know I'm very organized and a planner. Since I'm not working right now, I want to take full advantage of my free time and do what we can.
Looking at more apartments in Seattle
The apartments we looked at last time were listed on www.apartments.com and they all had fabulous amenities, but the actual units were very stark and industrial. For us to move from a large home to an apartment, it's character that's important to us, versus size. These apartments also were very expensive – almost $3000/month! That's because you are paying for huge gyms and theater rooms.
The other day I found two apartments on Craigslist and decided to check them out as they were different and much more affordable.  Both are located in the Queen Anne neighborhood. These didn't have any amenities, which explains their price. The first one we looked at was a townhome apartment. The bedrooms were downstairs and the living area was upstairs. It was definitely unique and had beautiful views of Elliott Bay, but in the end, it wasn't for us.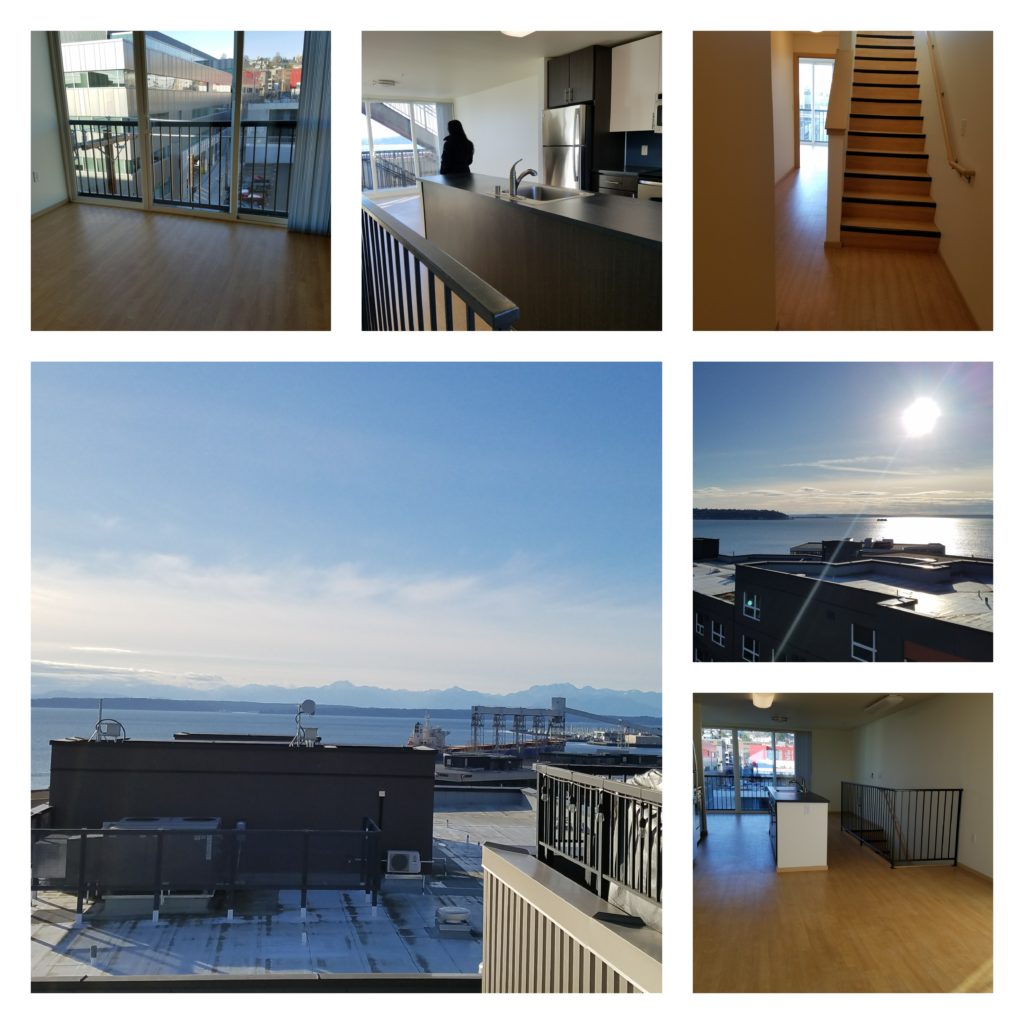 The next unit that Scott and I looked at was a penthouse in a building that only had sixteen units. What I really liked about this unit, is how "homey" it felt. It has a very large master bedroom, large kitchen, fireplace and also great views. Unfortunately this unit won't last long and we hope something similar to it comes available when we are ready.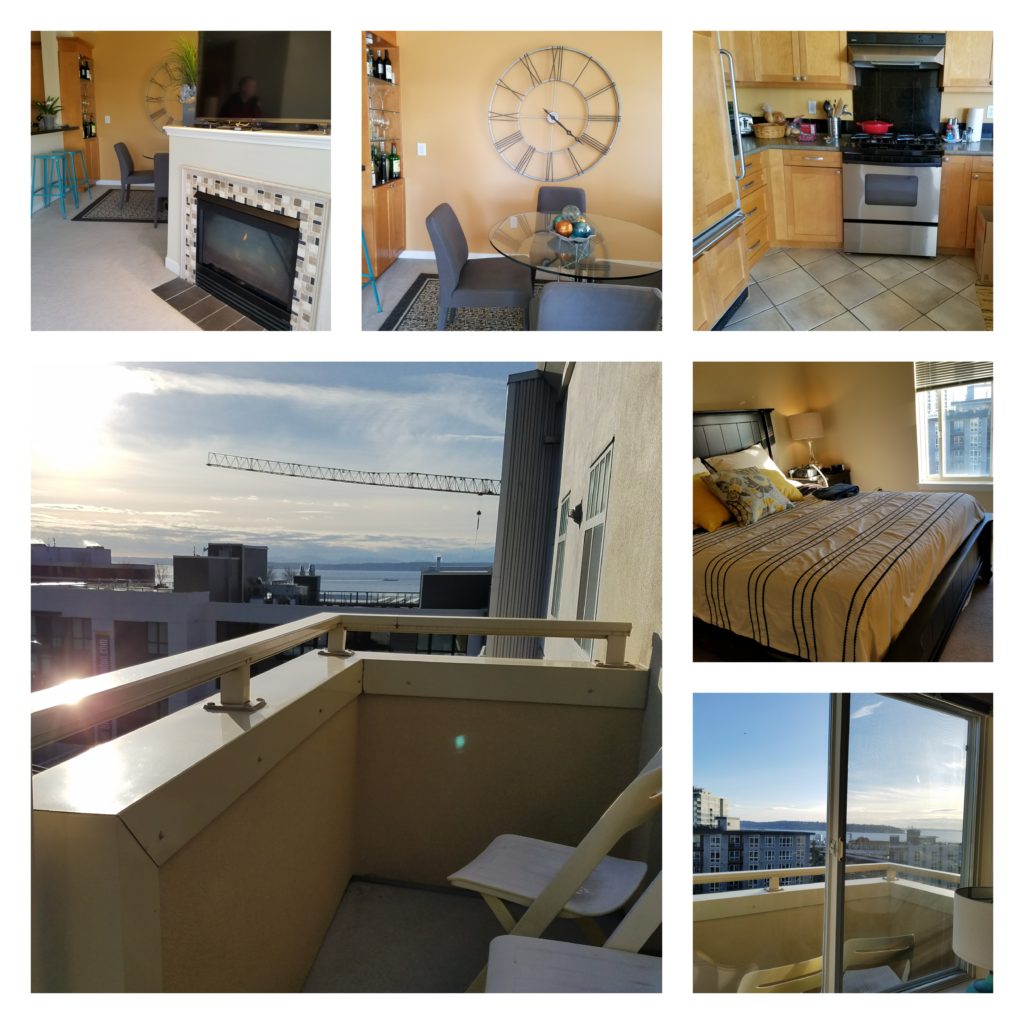 Yes, the balcony is tiny, but we plan on spending all of our sunny days on the boat. Elliott Bay Marina is only five minutes away. So fingers crossed that we find this jewel again.
Meeting with Realtors
Now it's time to interview realtors and find out what our options are. As you may or may not know, our home is one of a kind for our neighborhood.  It's open and perfect for entertaining, but what makes it very special is the view. Not only do we have views of Downtown Seattle and the Olympic Mountains, but we also can see the Tacoma Narrows Bridge.  We will definitely miss the views, as they never get old.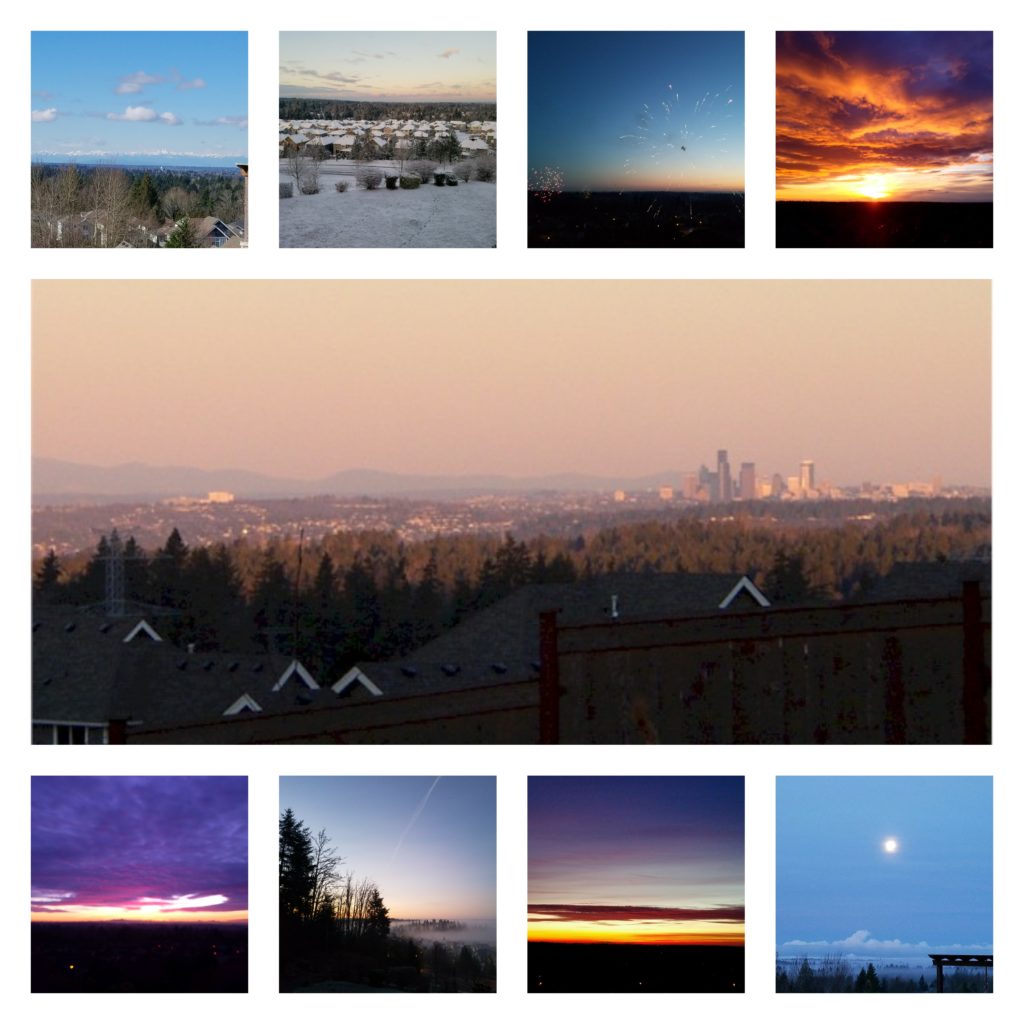 With the views, you also get wildlife and lots of it!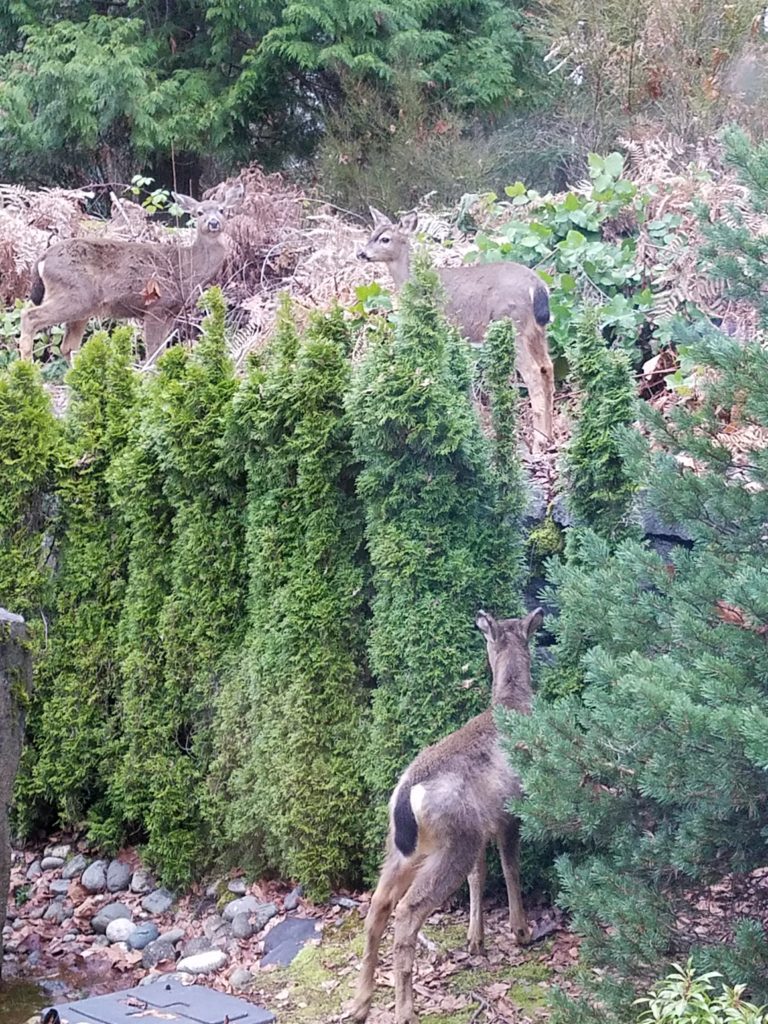 Back to the realtors and listing our home. In this process we want to take our time to meet with different real estate professionals and see how they can best market our home. In addition to this task, we are also thinking about refinishing our floors and installing new carpet.  This week I have been busy meeting with companies & getting quotes. Ugh. We are also going to work on the landscaping, so to say we have our hands full is an understatement.
Everyone is asking us "when when when?".  Since we are not in a rush to sell, we are going to take our time to decide what to do. I remodeled my first home myself and am considering doing some of this work.  We'll keep you posted and let you know when it's finally for sale. Just know that we are closer today than we were a few months ago to finally making the move!  Stay tuned for the next update.
Cheers, Scott and Ally
Be sure to follow us on Twitter, Facebook, Instagram and YouTube