Did we really go boating in December?
When Scott and I bought our boat Kokomo, we didn't really have intentions to go boating in December. For those of you following us here and on Instagram, you know I like to check on the boat regularly this winter.  Our marina has lost power a few times already and I like to make sure the heaters are all working properly.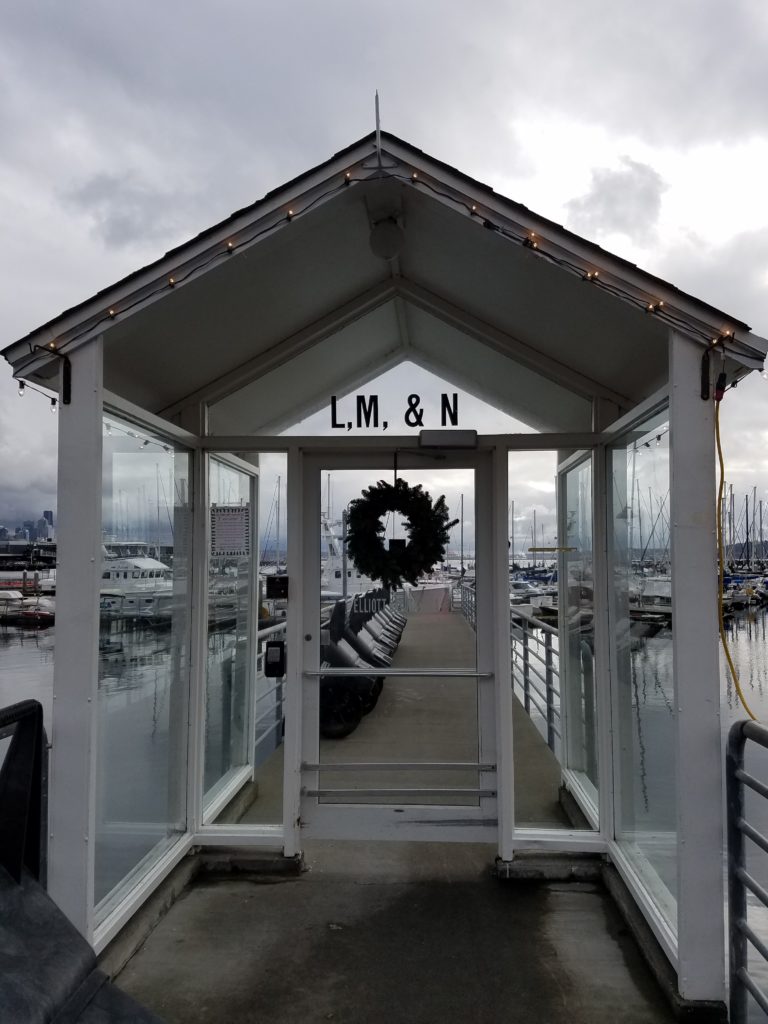 This past Sunday, Scott and I went to the marina with the plan to put holiday lights on the boat, since many of the boats are decorated. Once we got there, we realized that no one on our dock decorates their boat. In addition, we are at the very end of our dock, where no one can see us, so we bagged that plan.
No engines? Uh ho
The weather was wet and cold, so not ideal for boating.  We had planned on running the engines at the dock and checking on our heaters.  After a few minutes, Scott said we needed to take it out on Elliott Bay to clean out all of the carbon buildup in the engines. My concern wasn't actually the weather, but the engines. It was so cold, that they kept shutting off (which is why Scott wanted to take the boat for a spin). As I was untying the lines, I asked Scott if the engines were warm enough to stay on and he assured me we were good to go.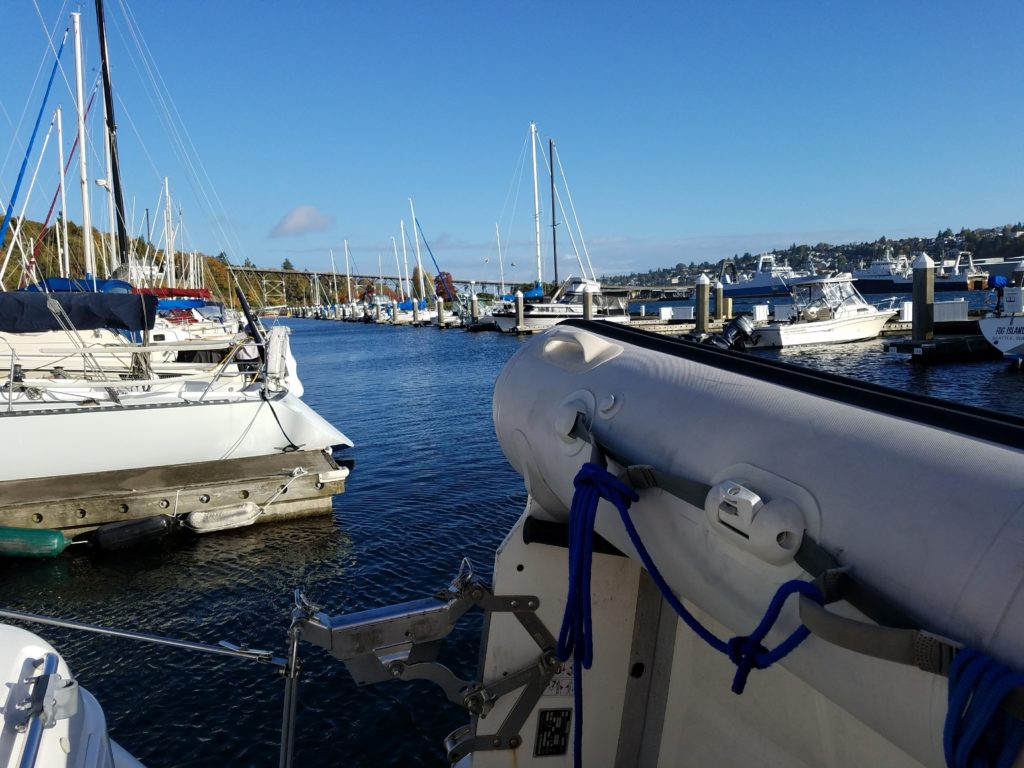 Our slip mate moved his boat to another slip, so we have the entire slip to ourselves right now.  As I pushed us off of the dock and we started to enter the fairway, both engines died. Of course, I freaked out as we were just floating there with my pole in hand!  Scott started both engines up again and now we were headed between two yachts in our fairway. Just then, the engines died again! Normally, when we go through our fairway, we move very slowly. Scott started both engines and this time, he had to rev the engines up and move quickly between the two yachts.  Ugh!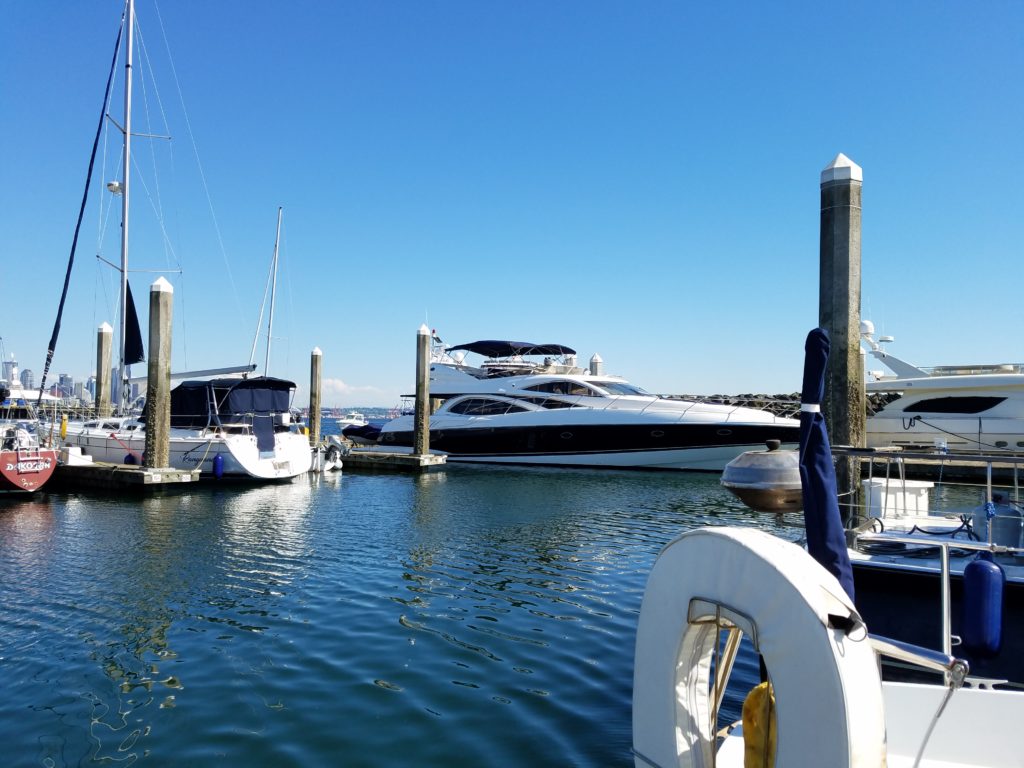 Boating on Elliott Bay in December
Scott and I left the marina for a quick spin around Elliott Bay. We left our fenders on, as we literally only planned to go out for ten minutes.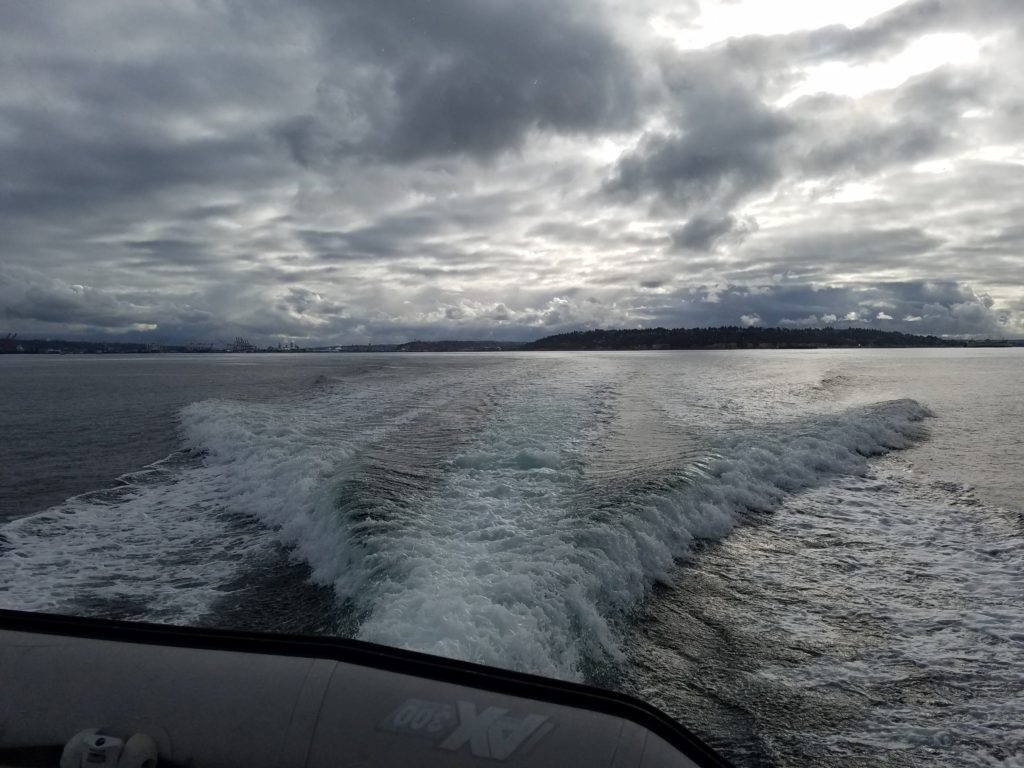 As we came back into the marina, it started to pour down rain and we couldn't see a thing. Figures. We waited for about five minutes for a break in the skies and we quickly headed back into the marina.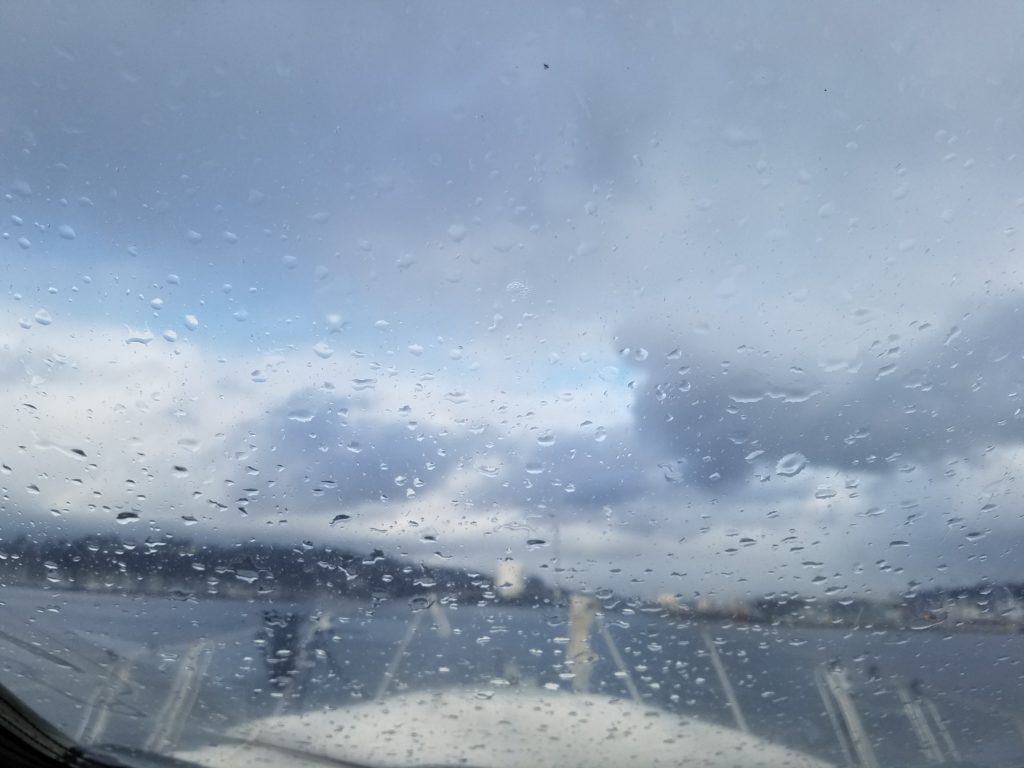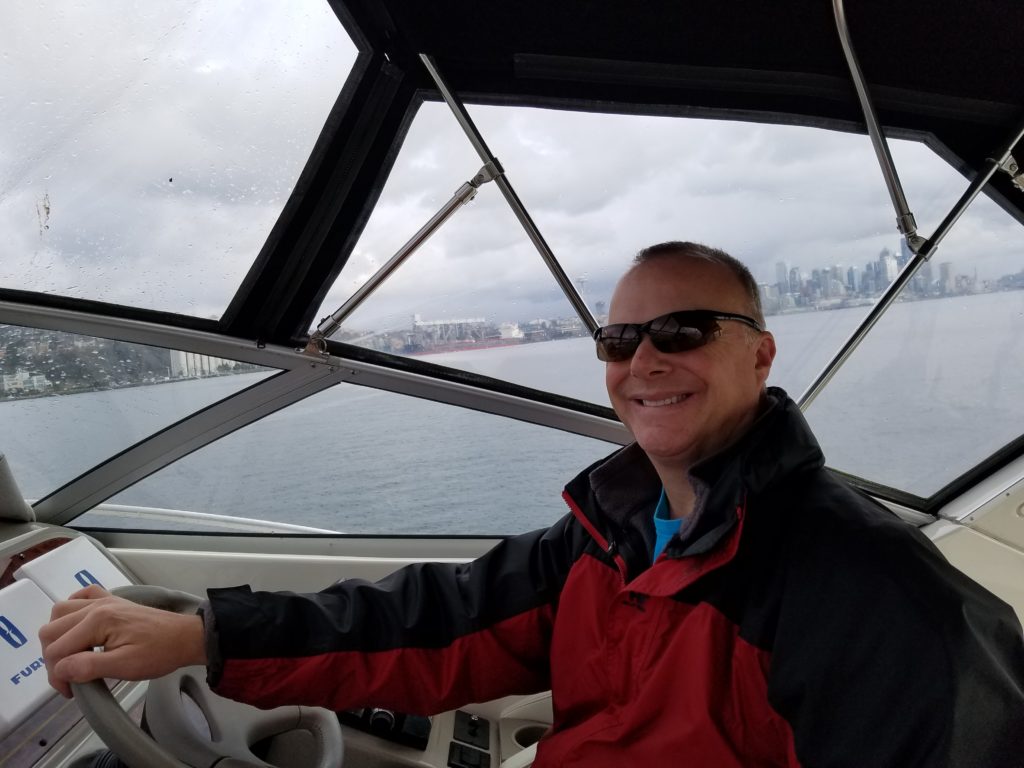 By the time we were securing the boat, we were soaked! Guess that's boating in December in the Pacific Northwest.
Remember the submerged boat?
A few weeks ago, I shared photos of a submerged boat at our marina.  At the time we took the photos, we didn't realize that it's hull and bow were located on another dock. So Scott and I headed over to N Dock to check out the remains.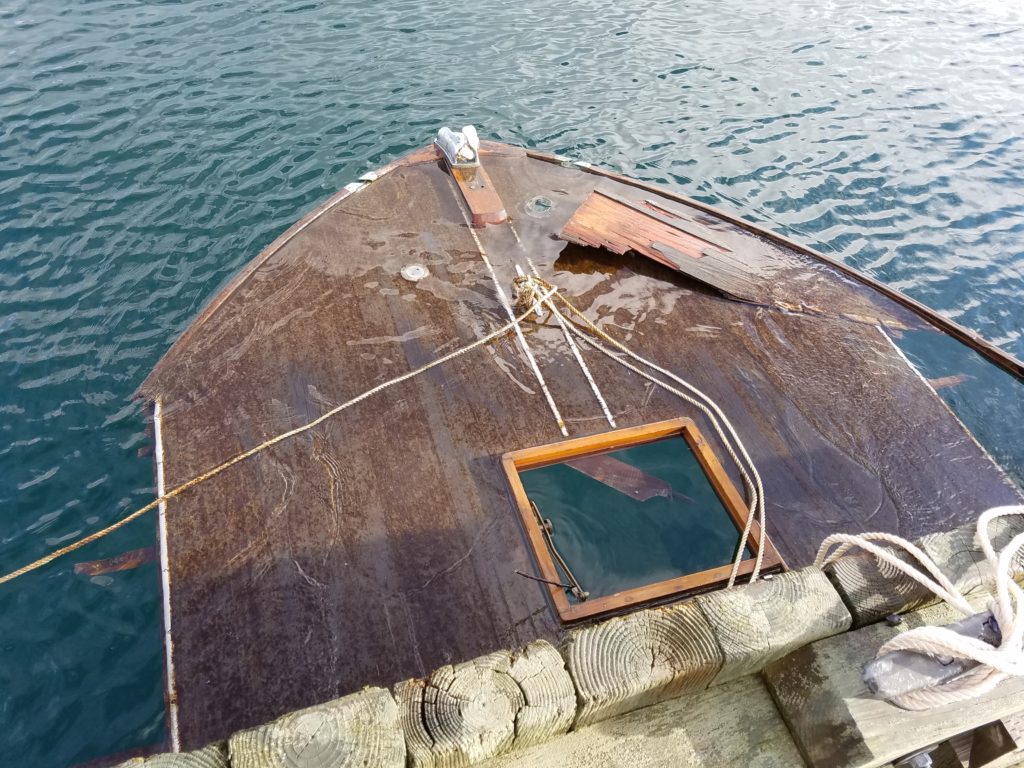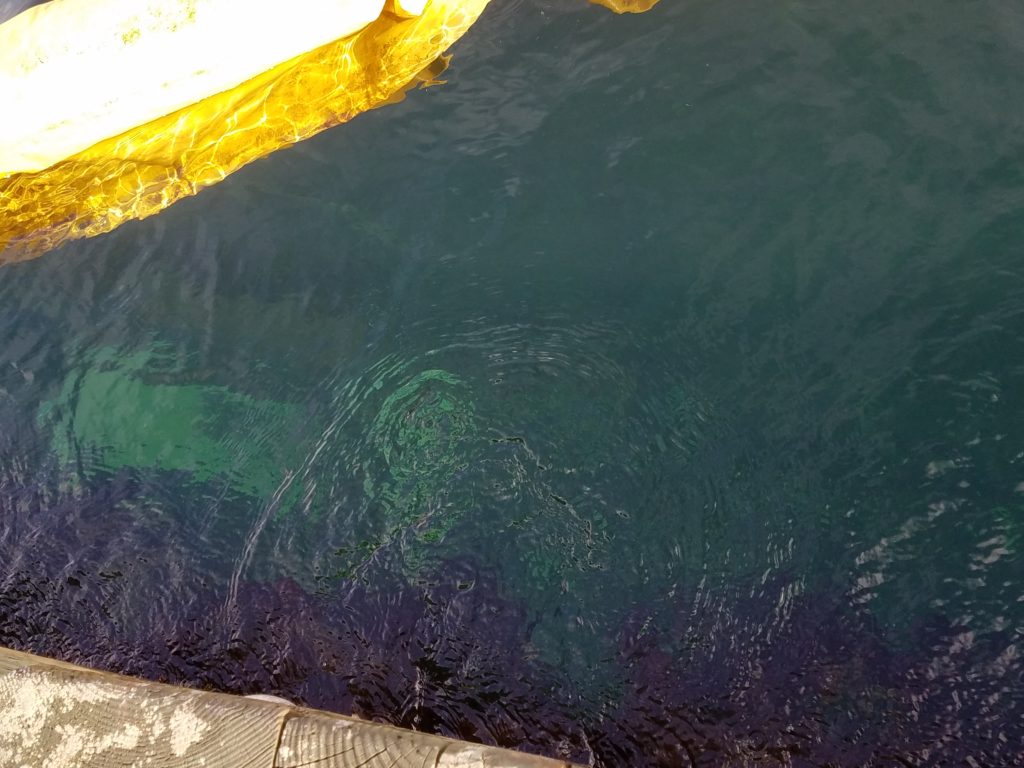 The boat is at the bottom of the bay here.  Here's the video we took:
Moral of the story is, check on your boat regularly if you keep it moored and not "winterized".  Next week our marina is having a holiday party and decorating contest and I will be sure to take lots of photos to share. Stay dry and stay tuned.  Cheers, Scott & Ally   #KokomoSeattle