A Year in Review 2017 – Looking Back
What a year 2017 has been.  Looking back at everything we accomplished, we feel pretty proud.  Scott and I have had the dream of owning a boat for over seven years. Each New Year, we would review our lives and make a new plan, but until we sold The Wine Alley nothing could possibly happen, as we were working six days a week. No point in owning a boat when you are working that much.
Scott and I sold the shop in October 2015 and as we began 2016, we were not sure what we wanted to do. We spent that year researching and figuring things out. From boat shows in Seattle to boat shows in Annapolis. Finally at the end of last year, we knew we were searching for a weekend cruising boat. Boating Journey was born!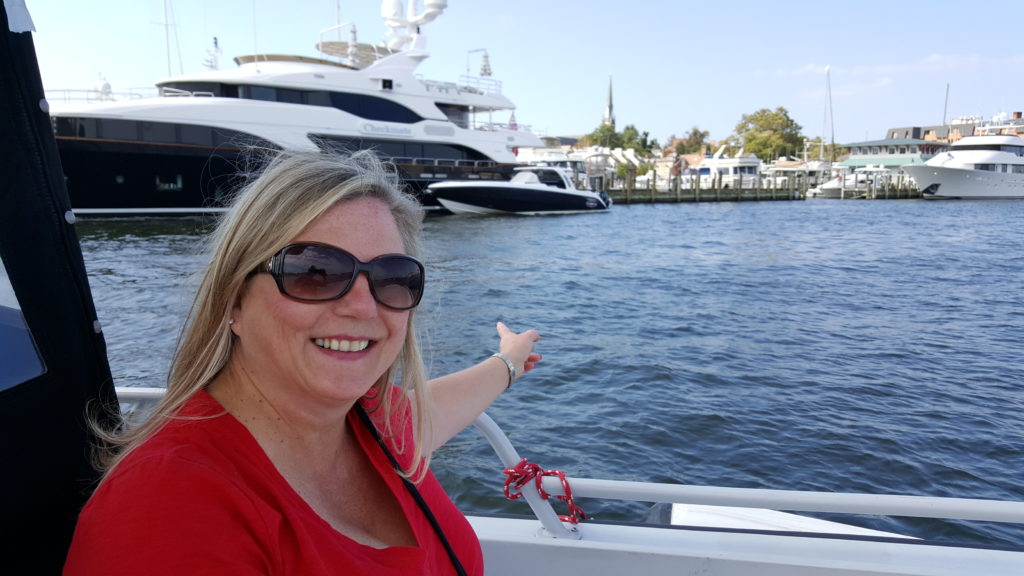 A New Year, A New Plan
Every year, Scott and I attend the Seattle Boat Show at the end of January. It is the largest boat show on the West Coast. We had a plan and the search began. We had met our broker, Eddie from NW Yachts in the Fall and so we told him what we were looking for, which was a weekend cruiser.
A Trip to the Caribbean
Soon after the boat show, we headed to the Caribbean for our annual trip. This year, we picked a new island, Dominican Republic. The tropical water is definitely gorgeous with lots of great reefs.  You can read all about our trip in our blog post.
Boat Shopping in the Rain
When we returned from vacation, we met with our broker, Eddie, who showed us three boats. Ironically, the first boat is the boat we ended up buying. However, not right away.  We looked at two other boats, but we didn't like them at all.  While touring the boats with Eddie, it was pouring down rain. Not a fun day at all. Scott and I thanked him for his time and told him we would keep it in mind and keep shopping.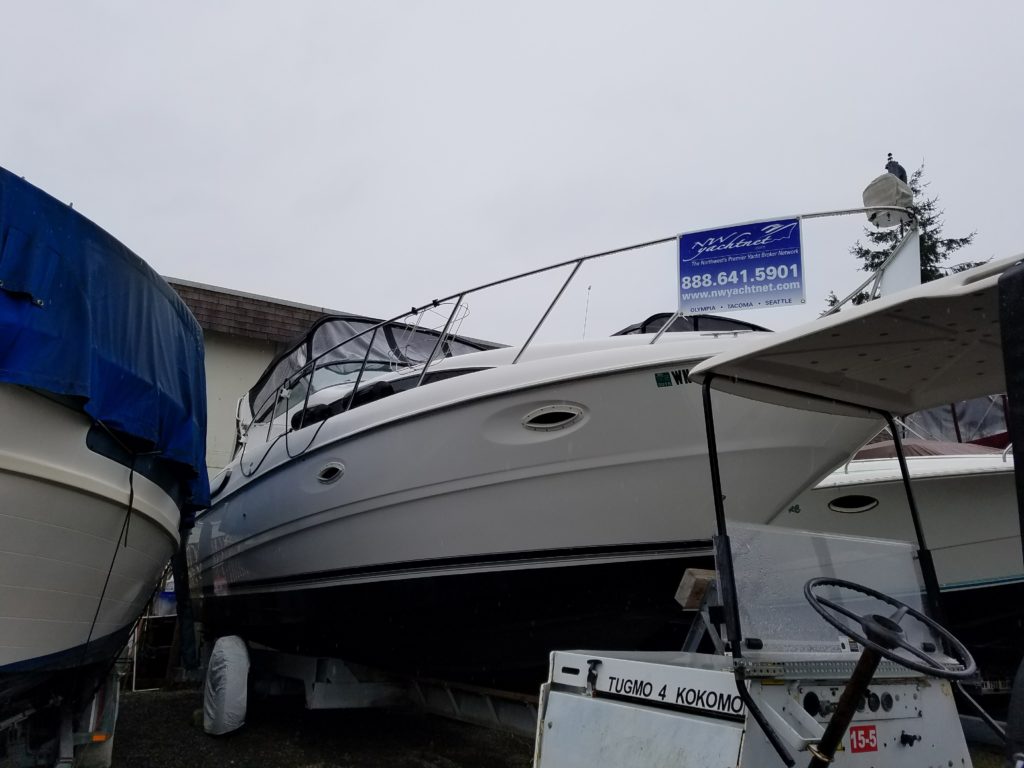 Anacortes Boat Show in April
This boat show is not large, but it certainly makes for a fun weekend with our good friends Nick and Michelle. Scott and I love going to this show and this year, it was bitter cold! We found one boat that MIGHT work, which was a Regal. However, it's GPS screen was mounted where the steps are to the bow.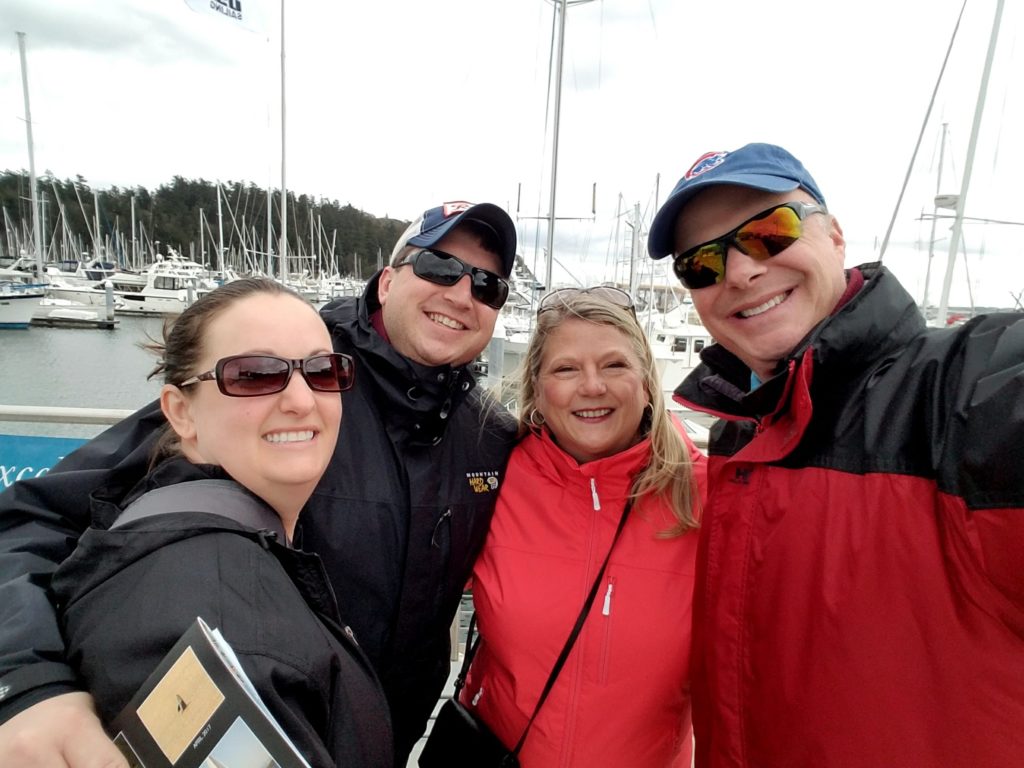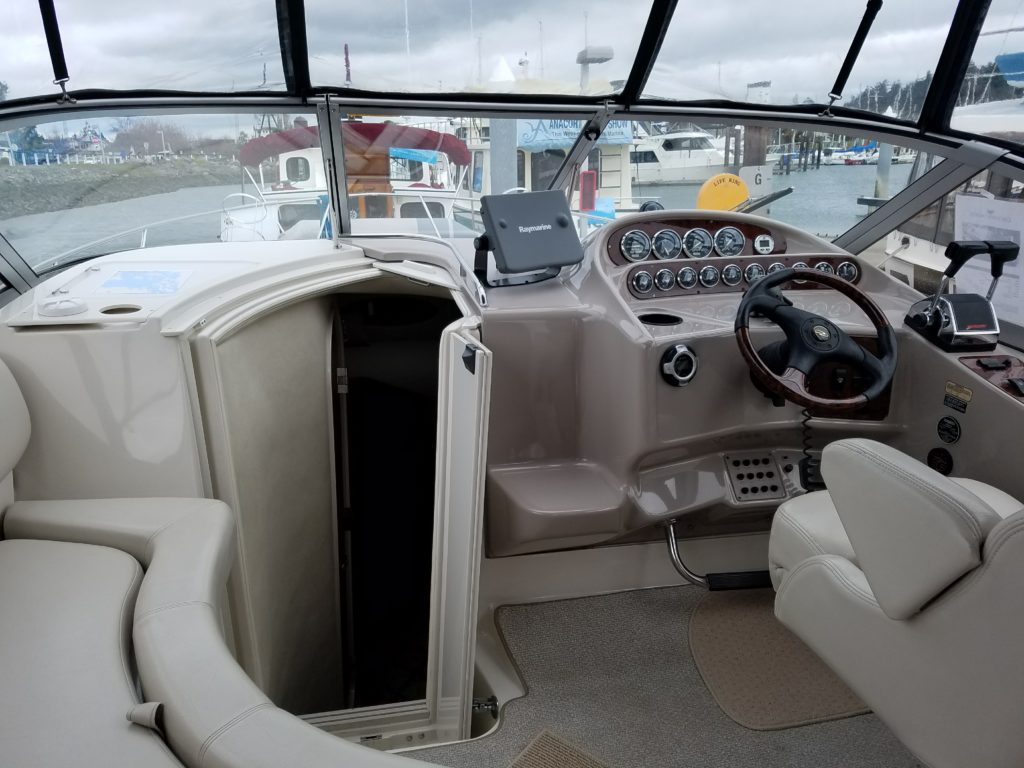 Later that day, Scott and I went back to our hotel room and called Eddie. We had looked at over fifty boats since January and we kept coming back to the Bayliner Ciera 3055, Kokomo. We made our official offer and a month later we were finally boat owners!
Boating Tips & Lessons
Within our first weekend of owning Kokomo, we were already learning about owning a boat and maintenance.  Captain Scott quickly learned how to navigate and dock a boat! Especially in our tight marina!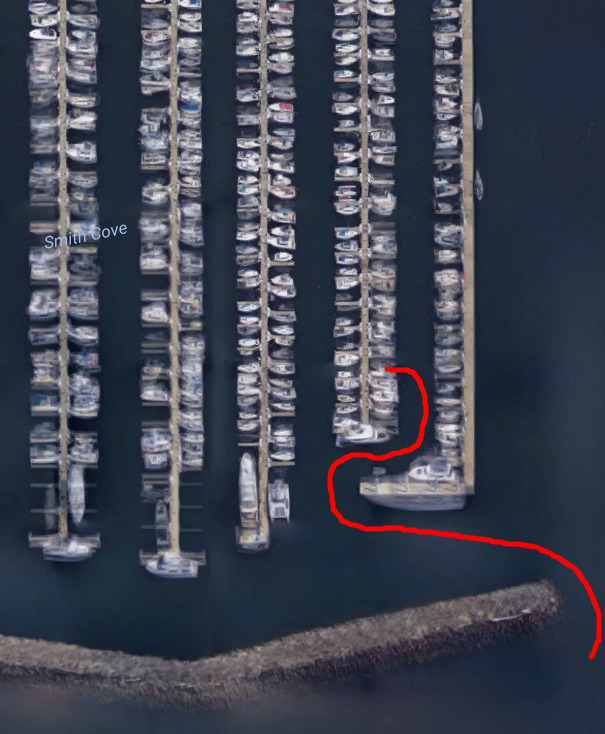 In our first year (really only 7 months), some of the things we have learned how to do are:
While these items might not be a big deal to the veteran boater, ask any new boater or novice if they have done any of these things.  We would not have learned half of what we did, had we not used the boat almost every weekend. Scott and I are so glad we chose to moor our first boat, rather than trailer it. By doing so, it became our home away from home.
Home Away from Home
Looking back, Kokomo certainly became our weekend getaway this summer and fall. For those that know us well, you also know how much we love to entertain. Boating wouldn't be as fun without friends and family!
The Boating Journey Evolution
Eventually, this blog became more than just documenting our adventures and lessons. Since I love to entertain, I added a Recipe Page so I could share my favorite recipes. I have figured out how to prep meals in a small galley and make it work.  And, as you have learned throughout our blog, storage is a luxury on a boat, including finding a home for your cookware and food.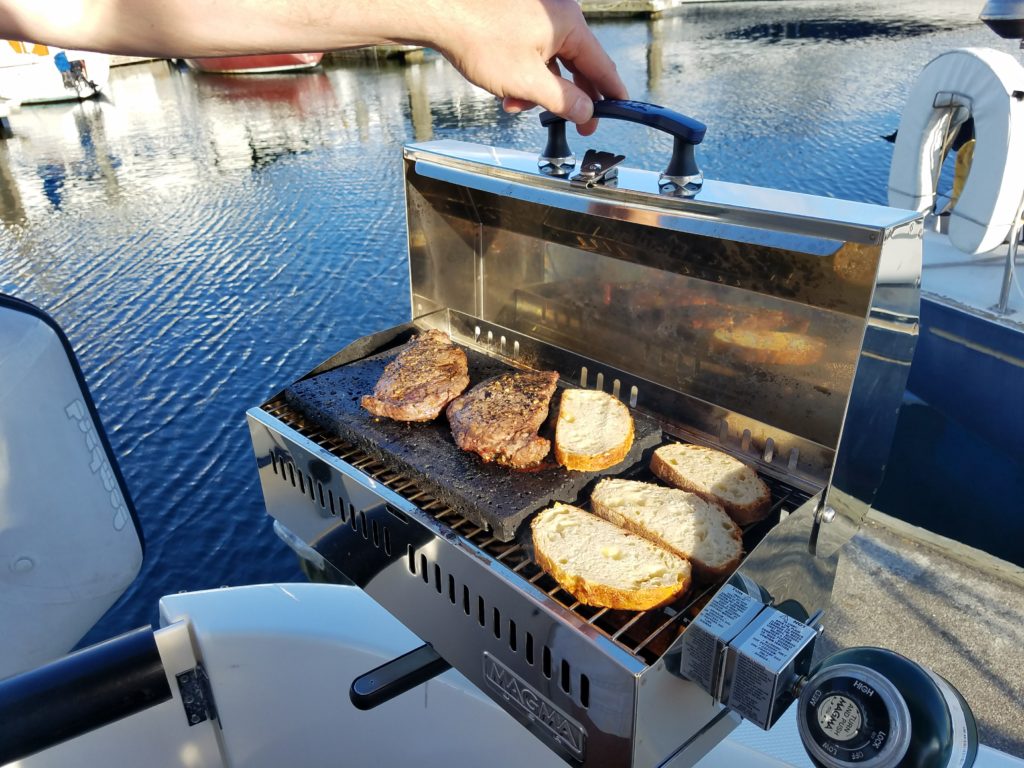 My objective with the blog this year was to document the lessons we've learned and share them with you. Perhaps you are looking to buy a boat or just entertaining the idea. Hopefully our stories are useful and also entertaining.
New Adventures Await in 2018
Scott and I do have a new plan for 2018.  This is all dependent on many factors, including my job prospects. But no matter what, the Boating Journey will continue to share its adventures and lessons. We'll begin the New Year at the Seattle Boat Show on January 27th and we plan to launch our new YouTube Channel beginning that show. Stay tuned for all of the fun ahead!
Happy New Year!
Scott & Ally
#KokomoSeattle #BoatingJourney
Be sure to Follow us on Facebook, Instagram and Twitter!