Boat Shopping
Is boat shopping the same as car shopping? When we need a new car, we typically go to the dealer and check out cars that are on their lots. Often, we will test drive a few to get a feel for the car. Most people are just "window shopping" when looking at cars, to figure out what they want to buy.  But can you do that with a boat?  We wondered the same thing.  While most boat brokers don't have lots, they do have listings of boats. However, those boats can be located anywhere, including other states.
We figured, why not contact a few brokers about boats we would like to see and find out, if they would show it to us.  The first one we checked out was a very old boat located at Fisherman's Terminal in Ballard. It was huge, about 68 feet and while it had some new renovations, it also needed some major TLC. That broker was happy to meet us and show us around.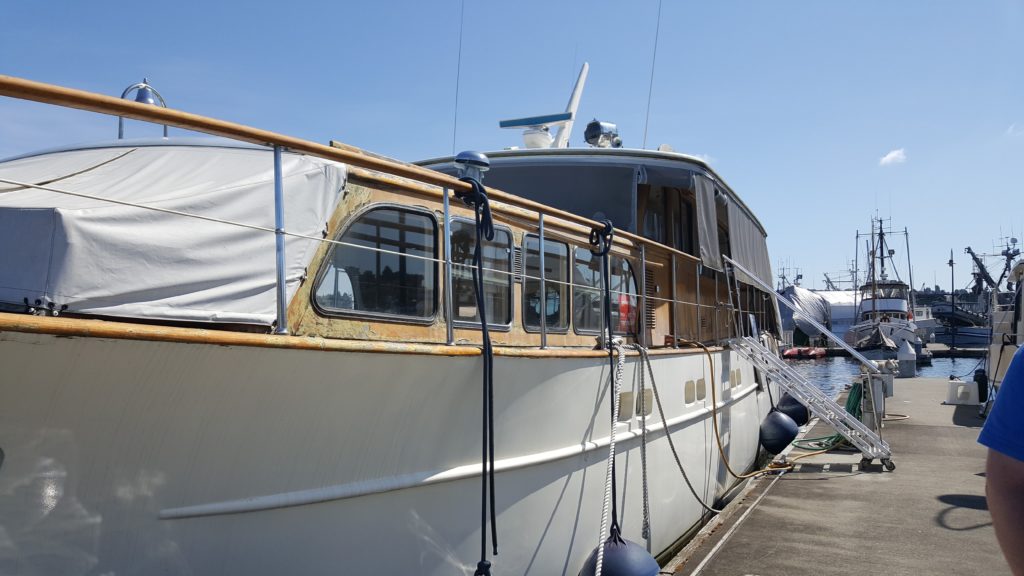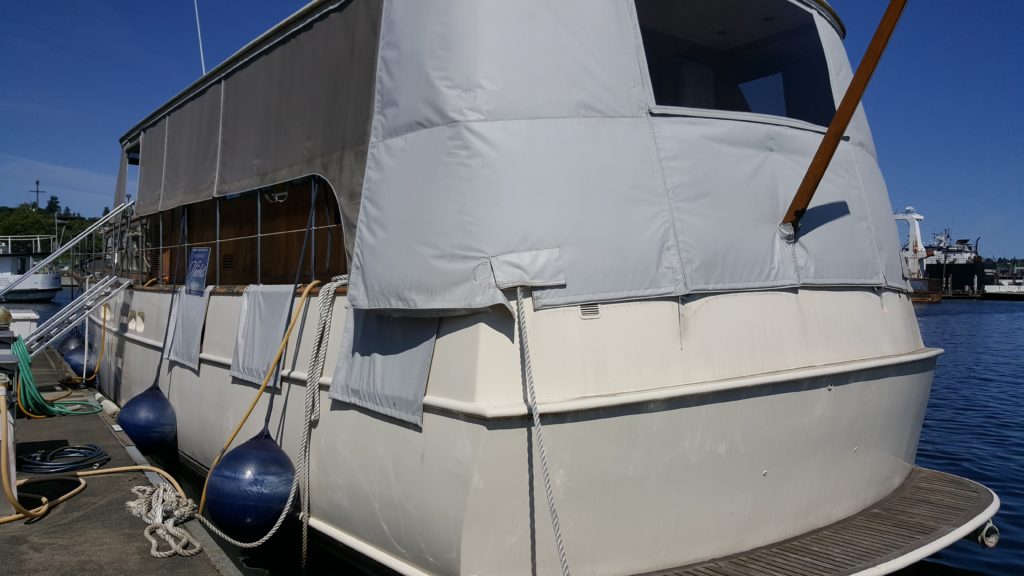 It was listed for $99,000 and it had a huge laundry room, big salon, decent galley and lots of storage. Unfortunately, they had ripped out the ceiling in the master stateroom looking for a leak (did they find it?) and had let the front state rooms and head go….literally. It was a major fixer upper. But anyone that wanted to give it some time and money, would end up with a gorgeous vessel. I wish I would have taken photos of the inside, to show you what it was like.
Boat shopping a few weeks later…..
A few weeks later, we decided to hang out down at Lake Union and there were a few boats that were listed with local brokers there.  It was a Saturday, so "hey, maybe they will give us a tour?". The first guy, wasn't too interested and neither was the second one.  One broker, said "hey, the boat is open, help yourself". So we checked out another fairly old boat.
This one was a 1981 Defever 49 foot for $165,000.  Still over our price range, but it gave us a good idea of what an older boat would look like.  Remember, we would be living on this boat, so we need  a boat that will allow both of us to work from home, so we need "office space".  This one seemed perfect at first glance.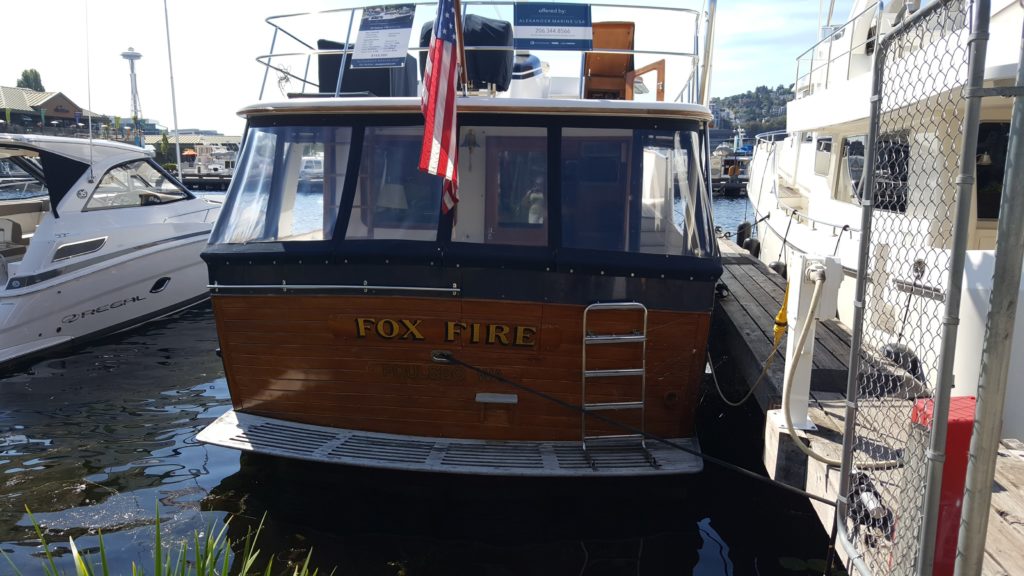 It had great seating on the back end that was either covered or uncovered.  Enough to sit back and enjoy the view.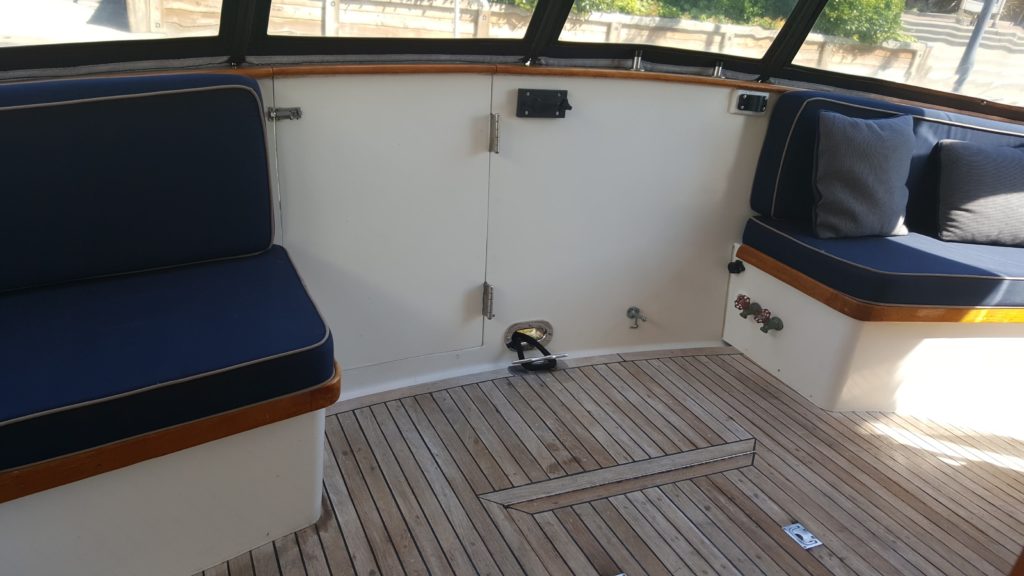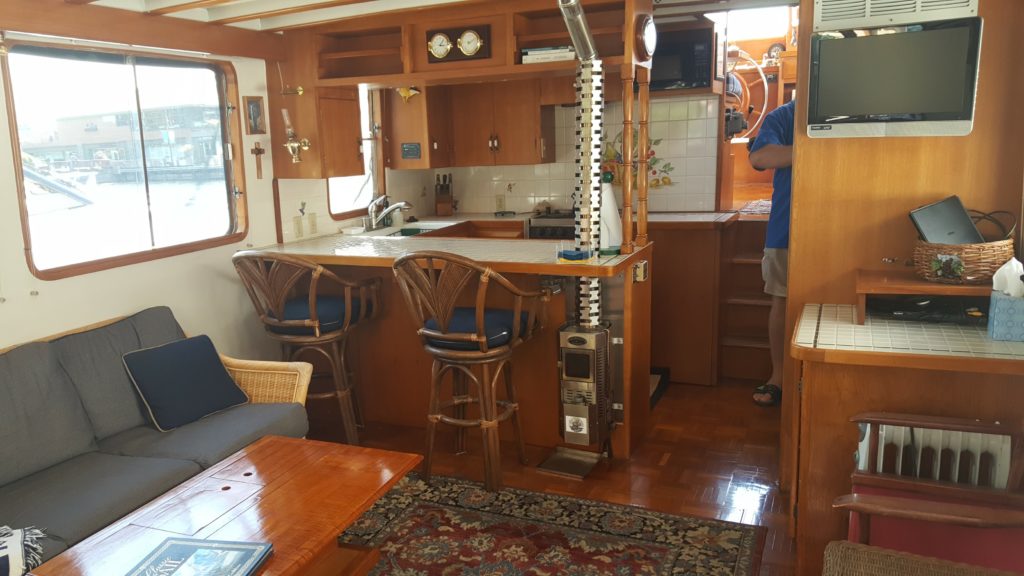 We like that this salon had a very "homey" feel to it. And the galley was good size too.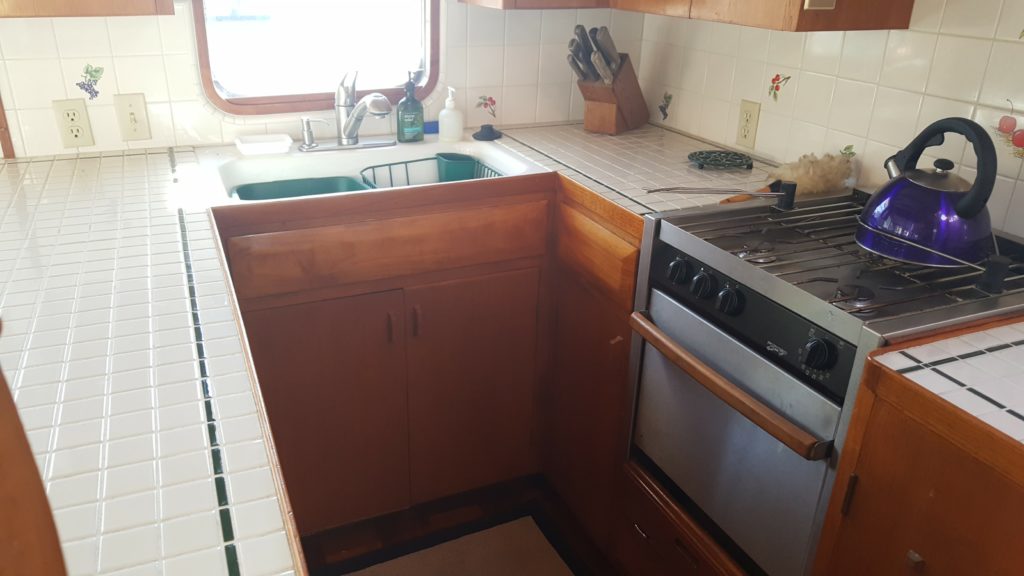 Up on the bridge it had another table area, that could definitely be used for an office and the view isn't too bad either!!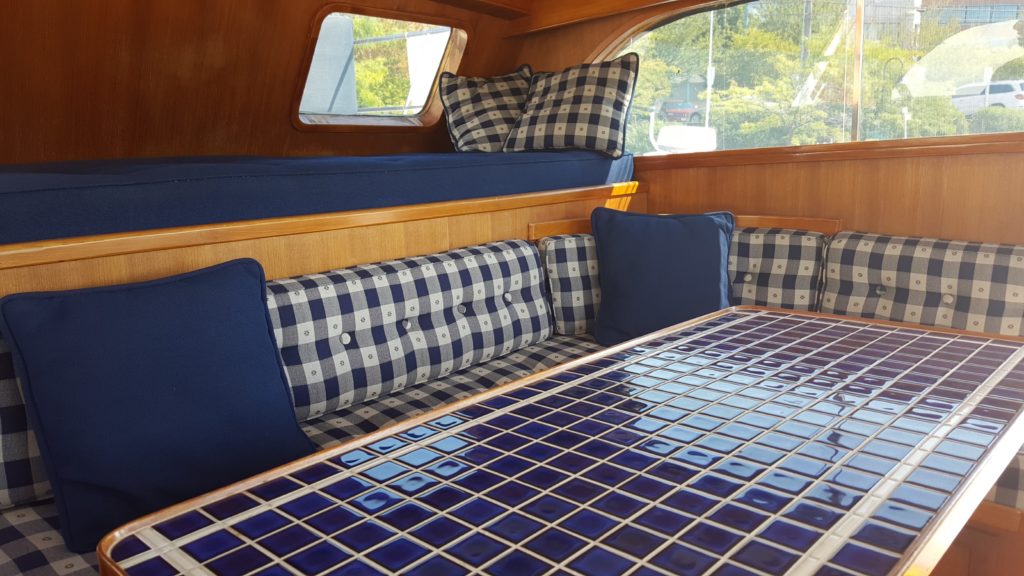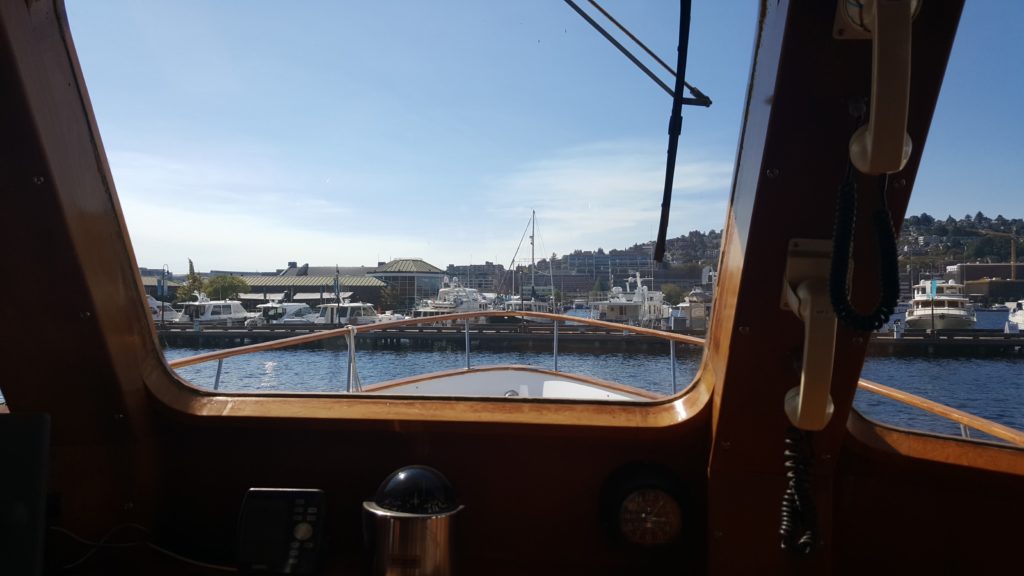 Even the heads were good size. The master had a half tub in it (but who would take a bath on a boat?).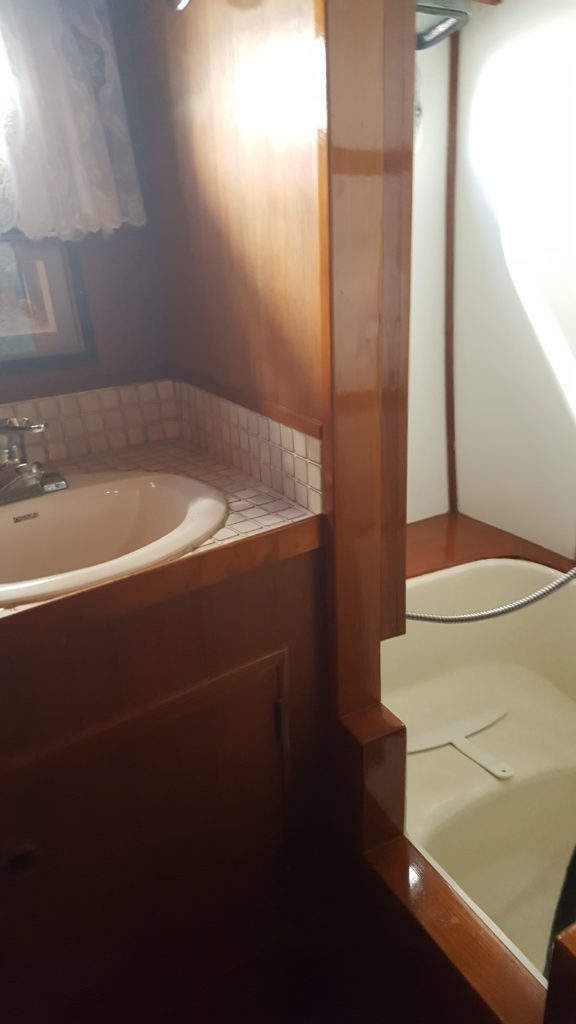 So did we fall in love with it? Not at all! Why?  Well, the stairs (which I should have taken a photo of), were literally only 5″ wide and were spiral. Can you imagine going down the stairs at sea or after a few drinks? It was a death trap for sure.  But gorgeous vessel for it's age.
Okay, that boat is out, what next?
We eventually wandered back towards the parking lot and I mentioned that there was one more I'd like to see. The broker, Mike Manning from Crows Nest just happened to be there and he was so nice! We asked if we could see a boat that was definitely not in our price range for kicks and giggles and he was happy to show us around.  This was a 2007 58′ Navigator Pilothouse for just a mere $575,000.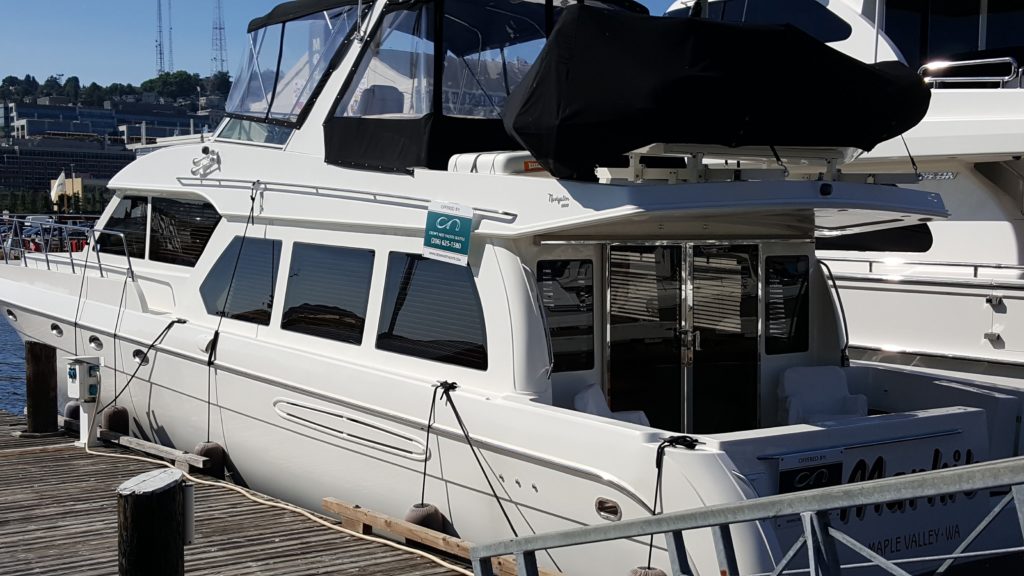 But compared to the older boats, the interior is very modern and updated. It too, had a seating area up on the bridge that could be used as an office.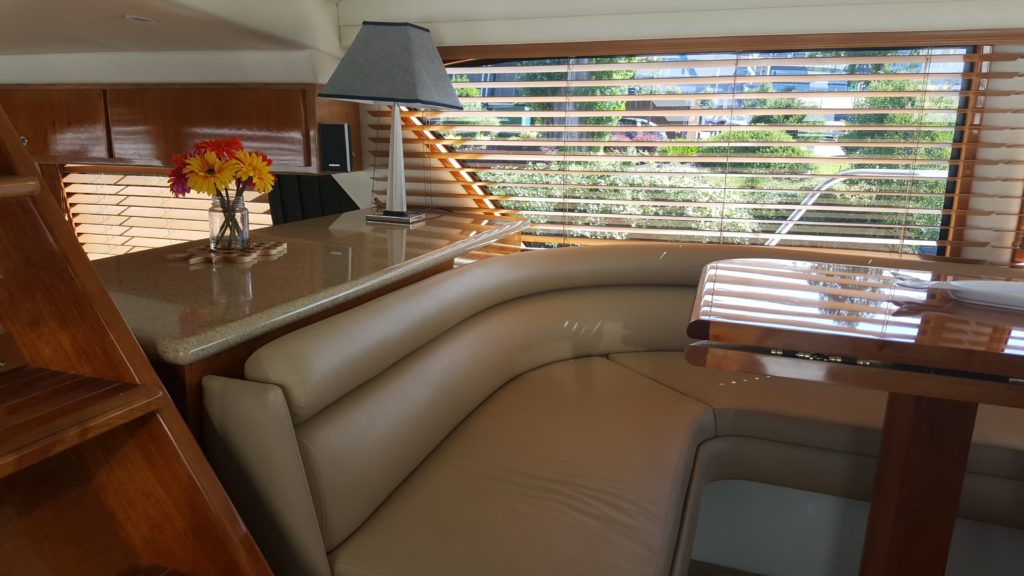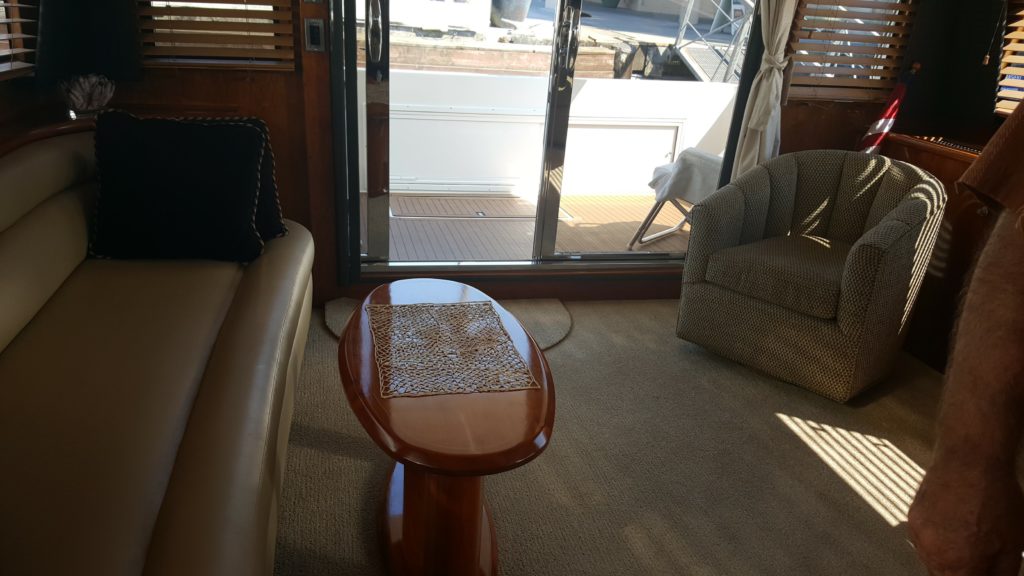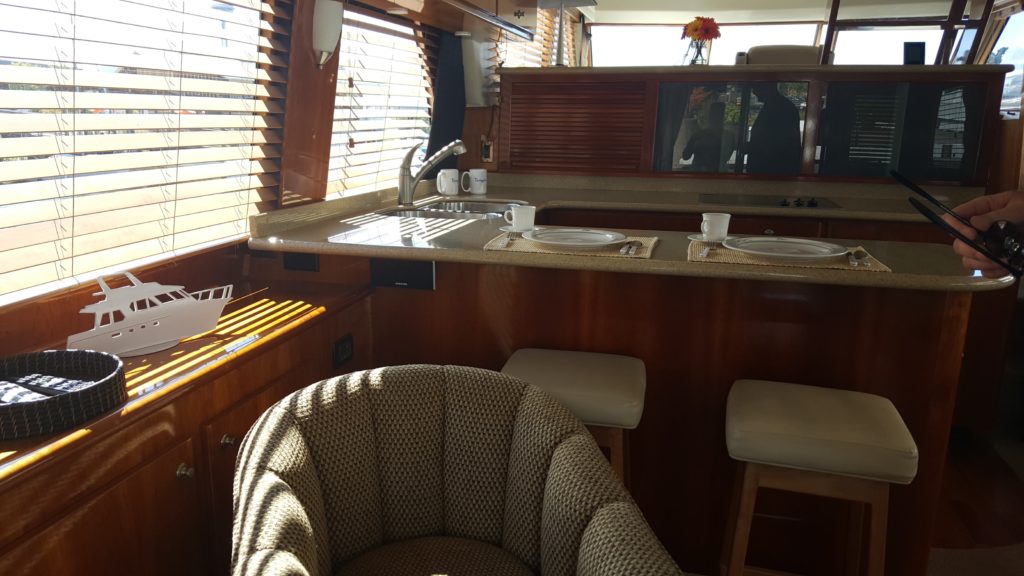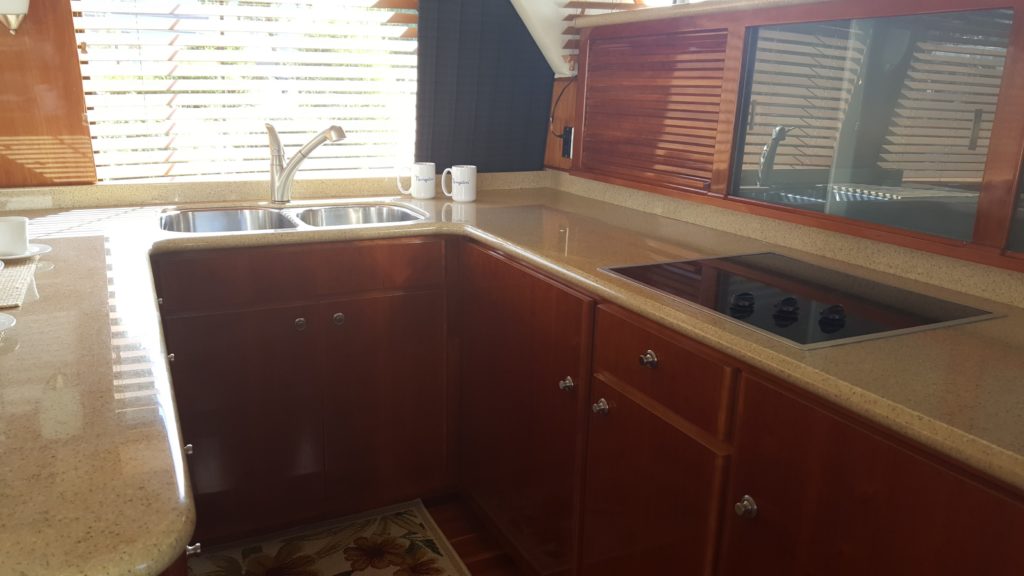 What we learned from our field trip down to lake union, is there are brokers that are happy to show you boats if they are available.  Mike from
Crow's Nest Yachts
was so incredibly helpful, that when the time comes, we'll be sure to reach out to him for assistance.
This weekend, we are going to the
Lake Union Boats Alfloat show
and I'm sure we'll see a few more (out of our price range!). But it helps us to figure out features we are looking for (storage, etc).  Then next month we are heading back to
Annapolis, MD
and this time we are going to the US Power Boat Show.  We are super excited as we loved the
US Sailing Boat Show
a few years ago! Stay tuned!
Scott & Ally