Belize Tour in 48 hours
Last month, I literally went to the Caribbean for 3 days…..yes only 3 days! It really was a whirlwind trip and I'm so glad I was able to check it out.  I was considering moving to
Placencia, Belize
on the Caribbean side to help open a resort.  Unfortunately, we couldn't quite come to terms and we went our different ways. With that said, I still loved the resort and what they are building, which is why I want to share this great place with you.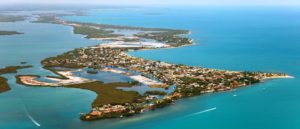 Placencia is a peninsula on the Caribbean side of Belize, which is a country just south of the Yucatan Peninsula and north of Guatemala. It is a very quiet and laid back community with very friendly people.  Let's start with my journey getting there!
I left Seattle at 5am and arrived in Dallas, only to find out that my next flight was delayed by over an hour. Normally that wouldn't be a big deal, but I still had to catch a flight from Belize City to Placencia via an island hopper (Cesna). That flight was scheduled for 4:25pm  and I was now due in at 4:10p. Yikes! That would mean I would have to get through customs, security and on another plane in 15 minutes. Sure enough, we land at 4:15p and I was panicked. Belize City airport is not a big airport, in fact, you step onto the tarmac, then into customs and turn left and you are through security to the next airline. I flew threw customs and security in about 3 minutes. As I approached Maya Island Air, they were so friendly and assured me I still had plenty of time! Whew.  My airplane held about 12 people. Never have I flown on one of these, so I took lots of photos!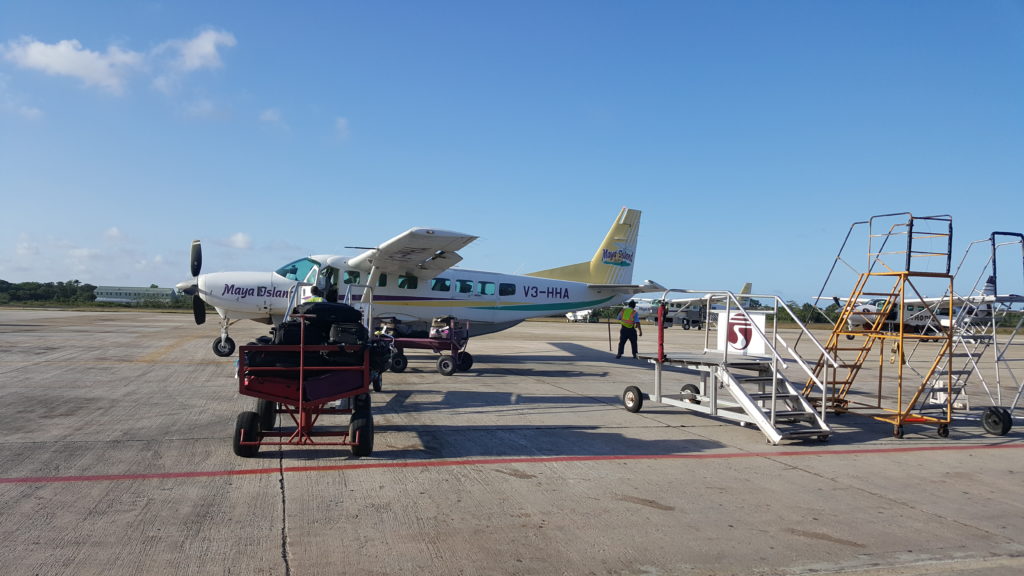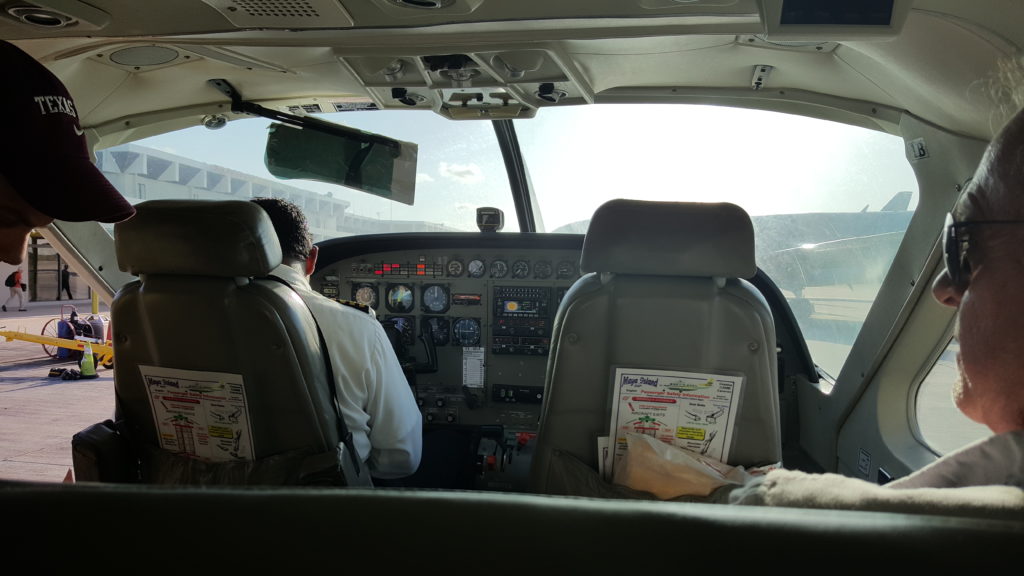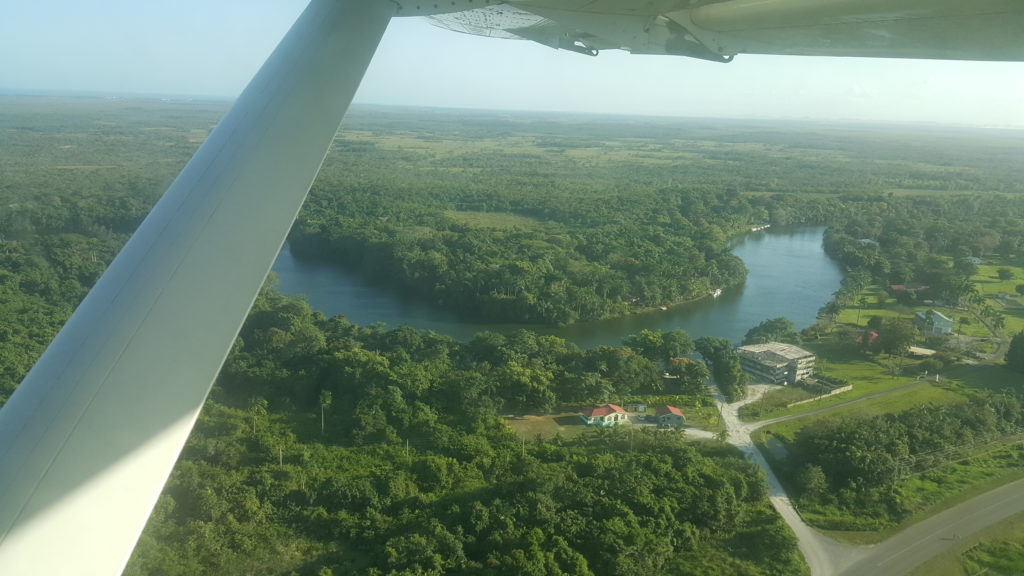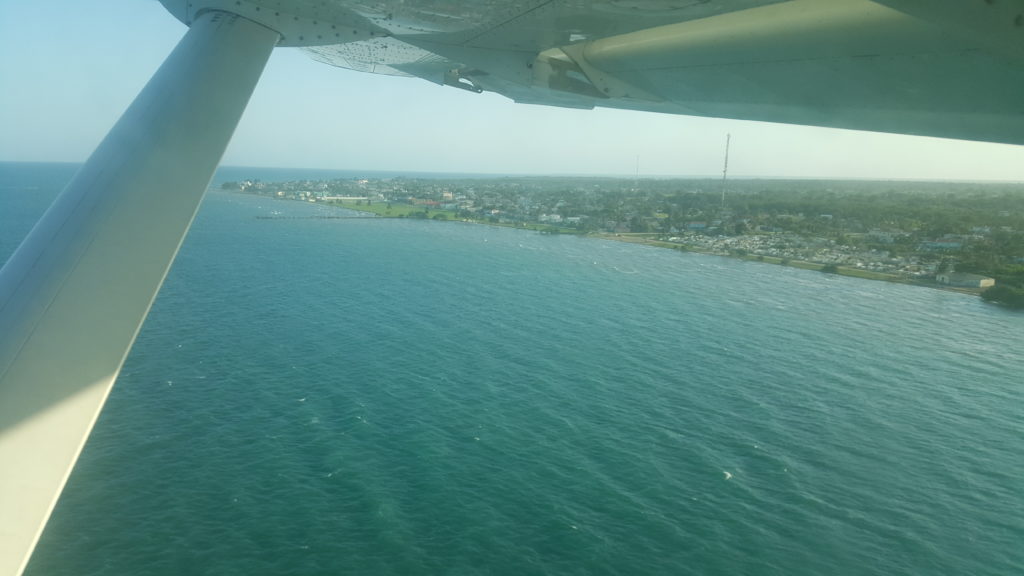 Placencia, Belize
One thing you will notice immediately is the warm sun and humidity. Good thing I have naturally curly hair! The resort (called
Naia
) will be a destination spa resort which is located in the Coco Plum Development. This is a master planned community and they are selling gorgeous beach front lots and lagoon front lots. This is the place to retire, especially if you have a boat! Then they are building Naia within the community, which will feature 30 beach front units, along with a pool, two restaurants, a bar and a first class spa. The spa has a gorgeous yoga studio, 6 individual day treatment rooms, activity center, fitness center and spa cafe. This is where you will want to spend your day!  The resort is scheduled to open officially sometime in October/November.
If you are interested in touring the property to purchase a lot, ask for Stewart and be sure to tell him I referred you.
I stayed in one of the "Tree Top Villas" that are on the property of
CocoPlum
. This was a really cool setup, with one unit downstairs, kitchen/living in the middle and the second unit at the very top.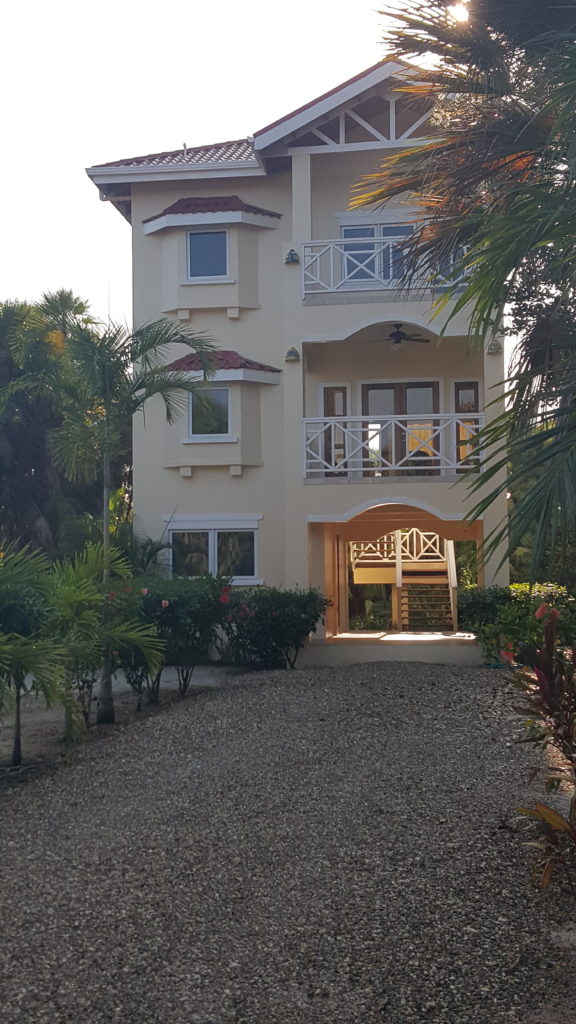 I was able to get a full property tour with the management team. Trying to dress for this trip was certainly a challenge, as I was touring a construction sight in 85 degree weather with a team I had not met in person yet. But it all worked out just fine!
This is one of the two bedroom beach houses that is part of the Coco Plum Community.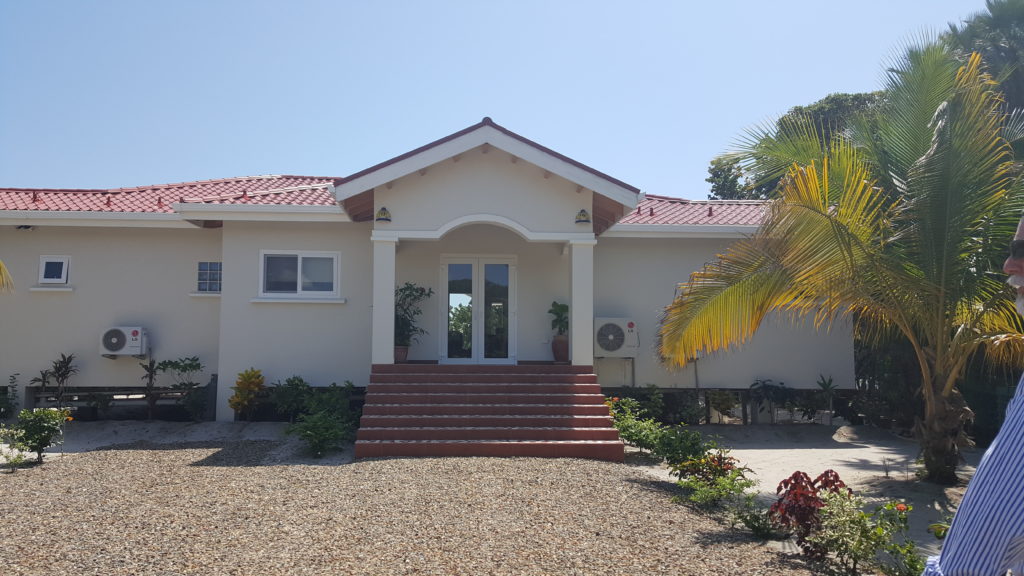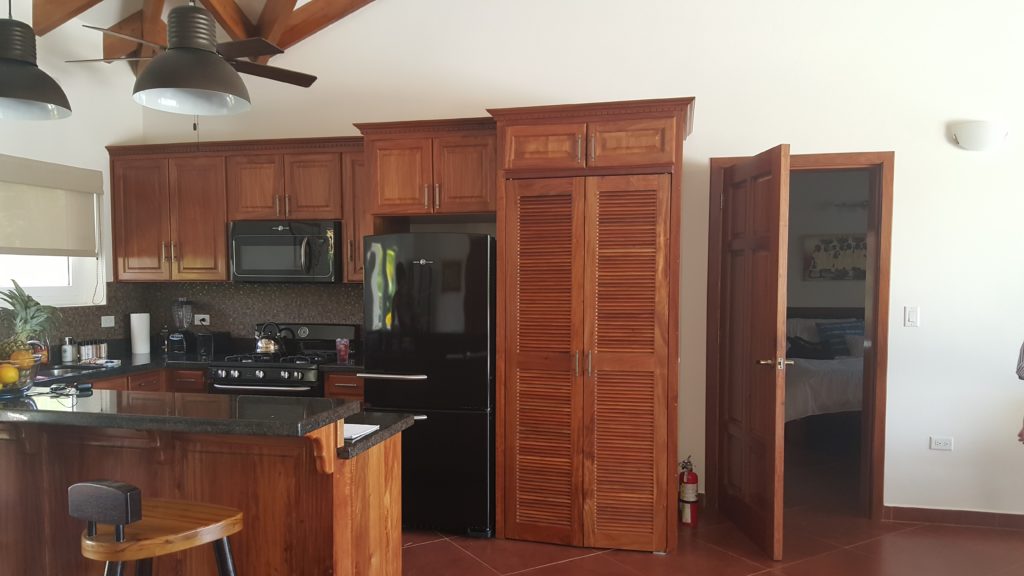 Notice the amazing woodwork in the ceiling and continue to watch for this in my upcoming photos. The wood in Belize is absolutely beautiful!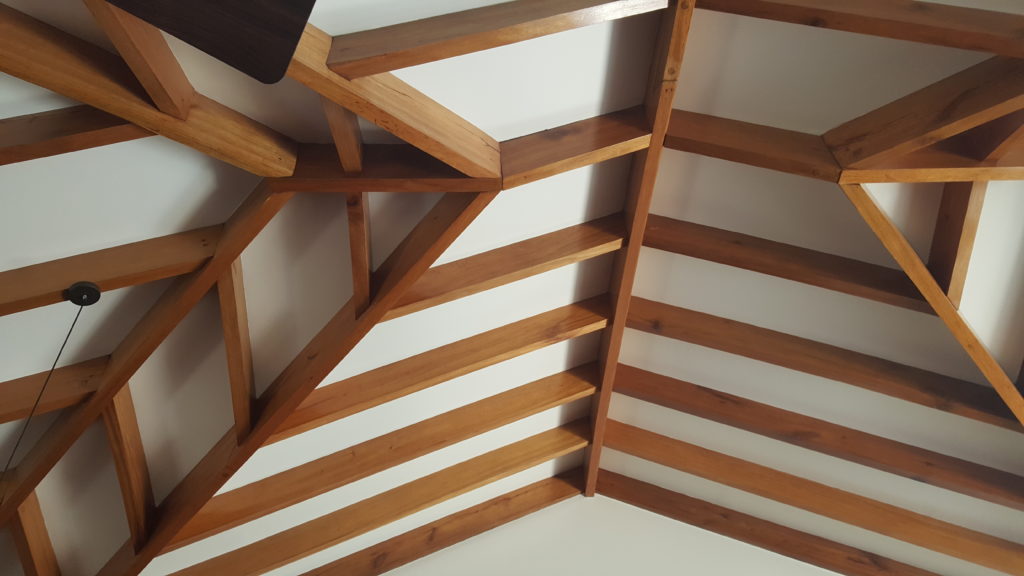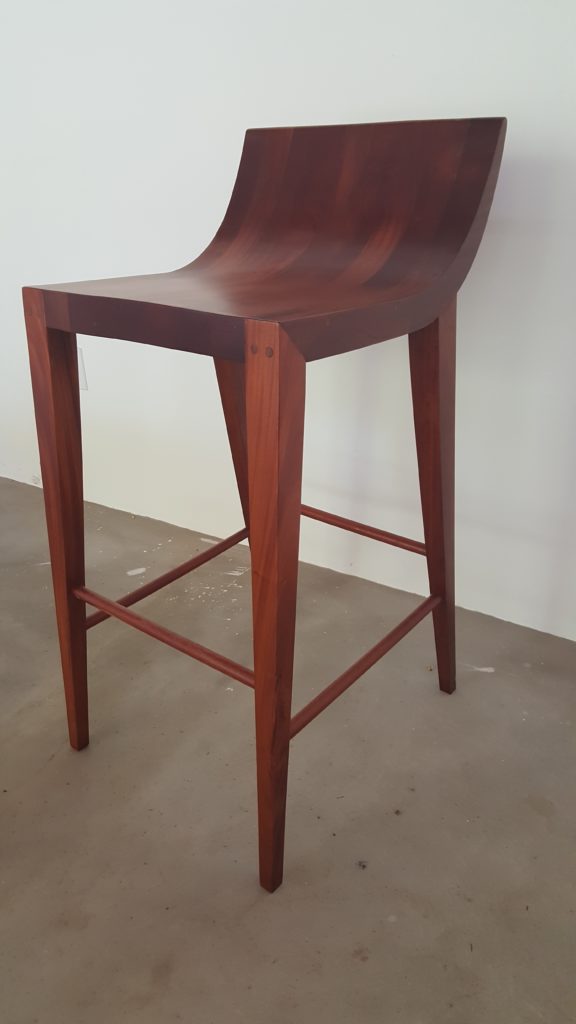 The Fitness Room & Yoga Studio of Naia Resort
Now we are headed to the fitness room and yoga studio. Imagine doing yoga here with a lush lawn, palm trees swaying over head with a slight breeze. Heavenly is the perfect word!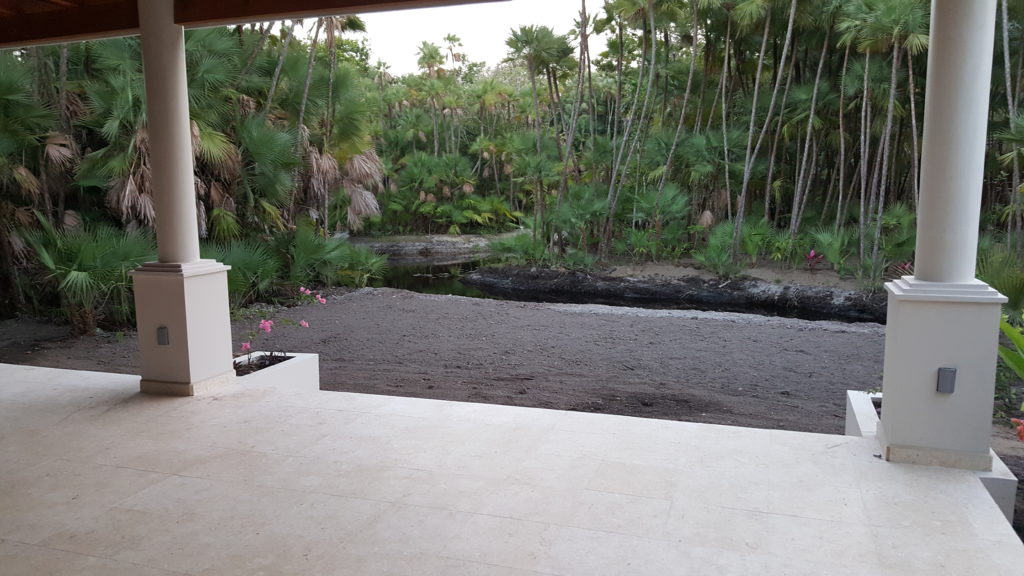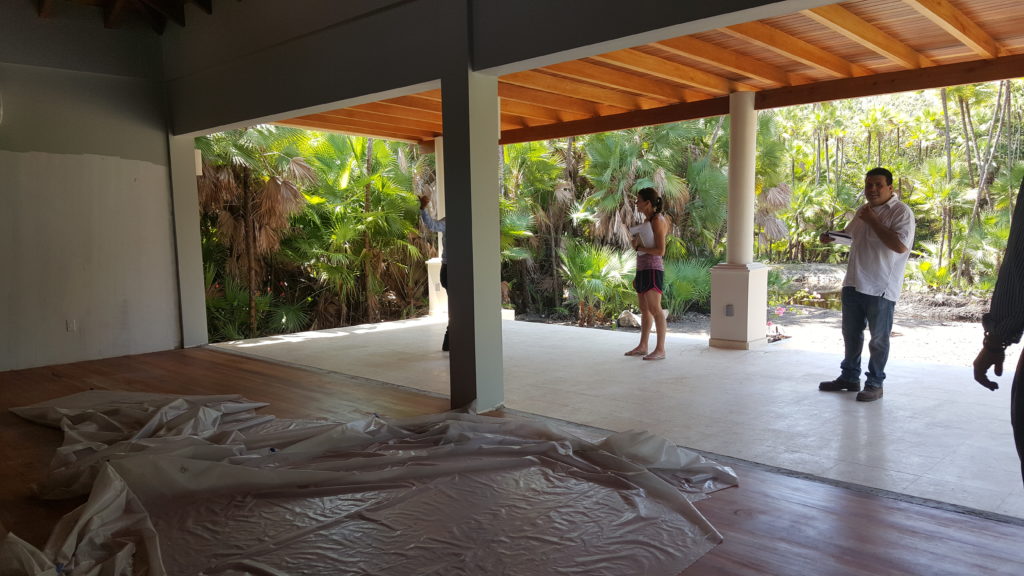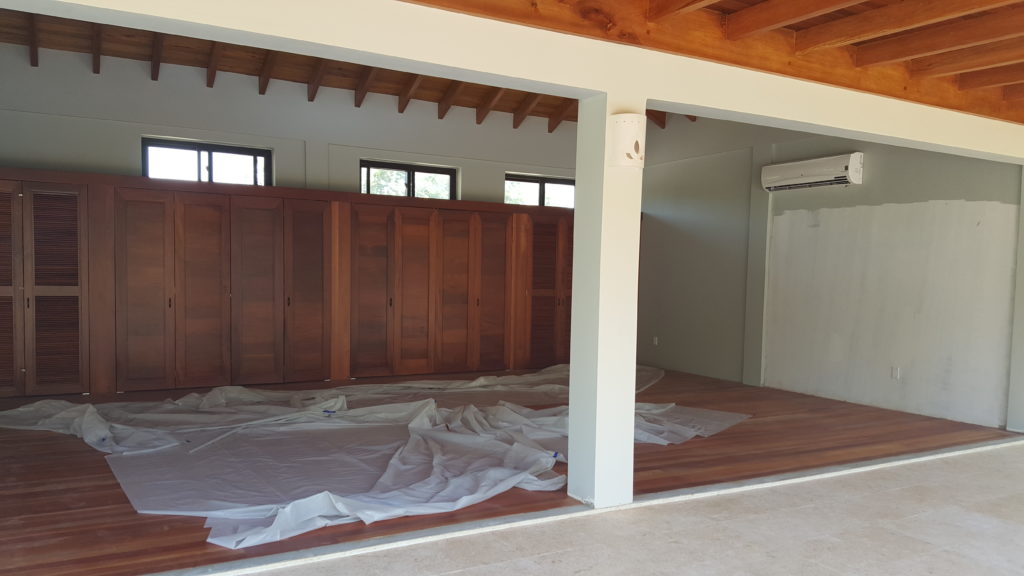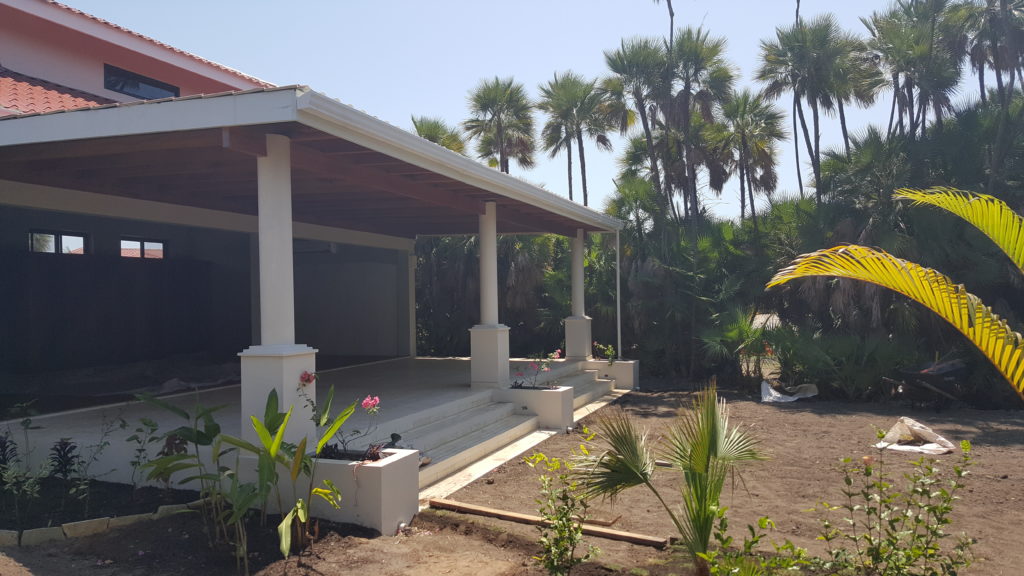 From the yoga studio, you'll take a bridge over to the spa center, treatment rooms and cafe'.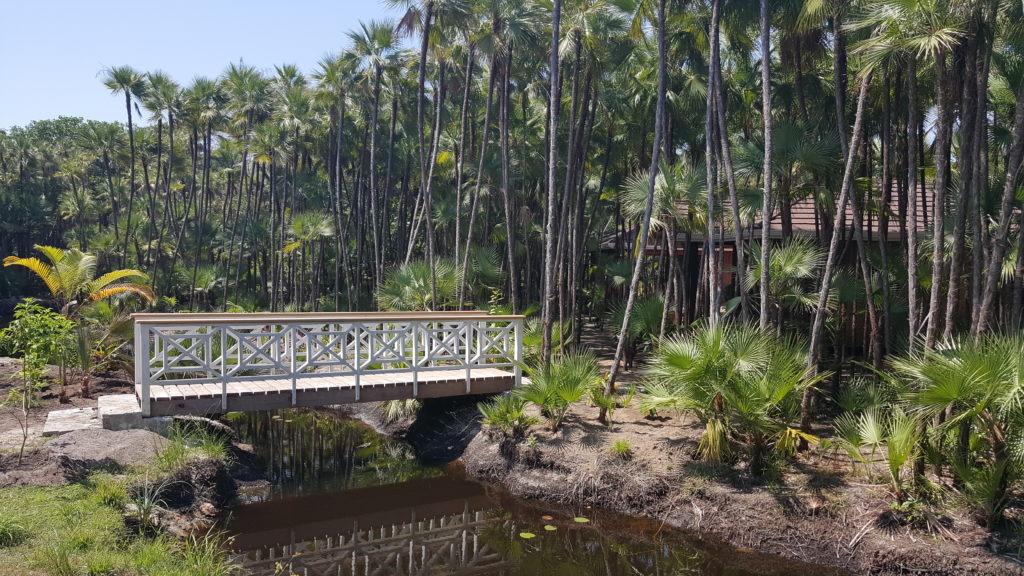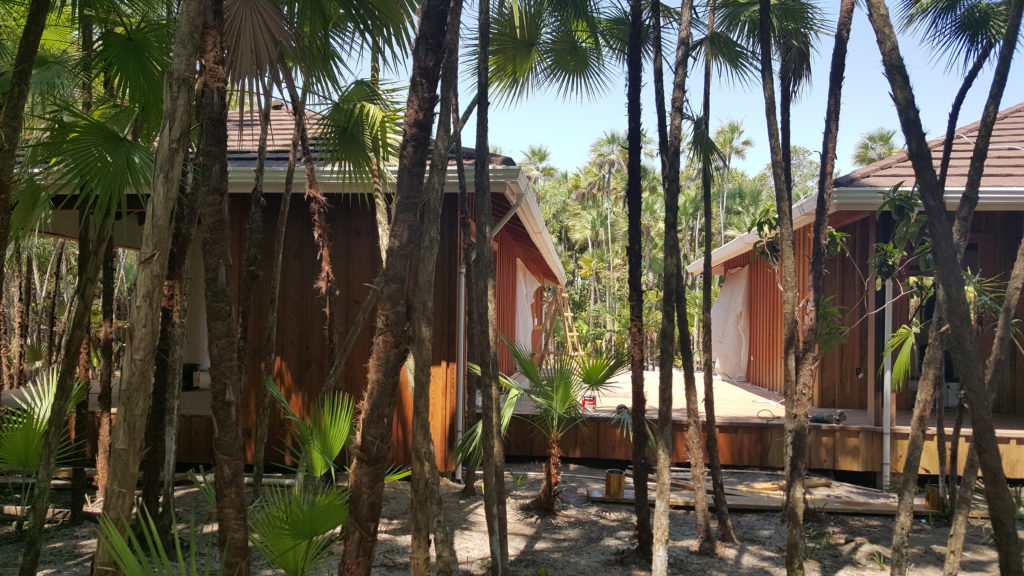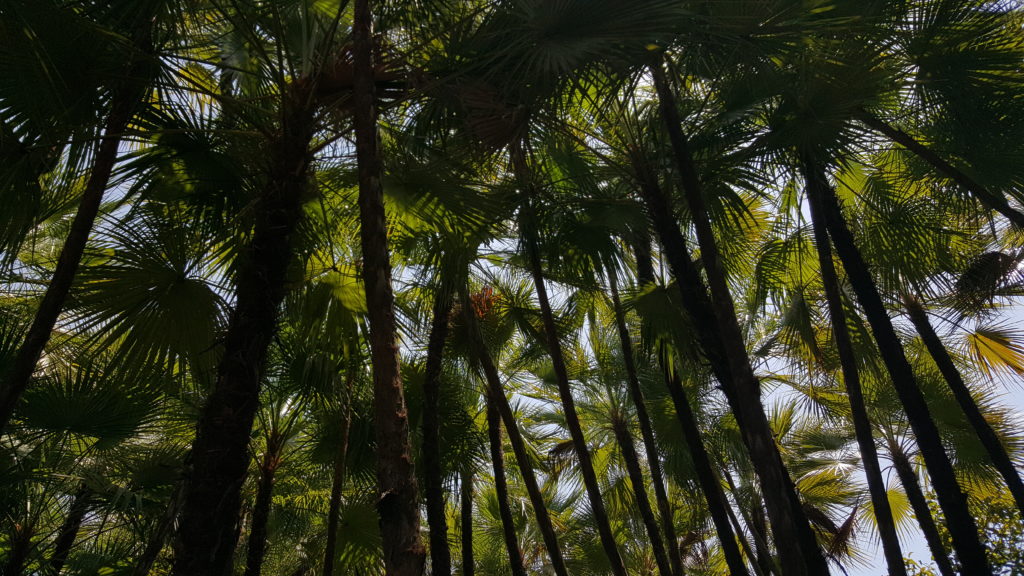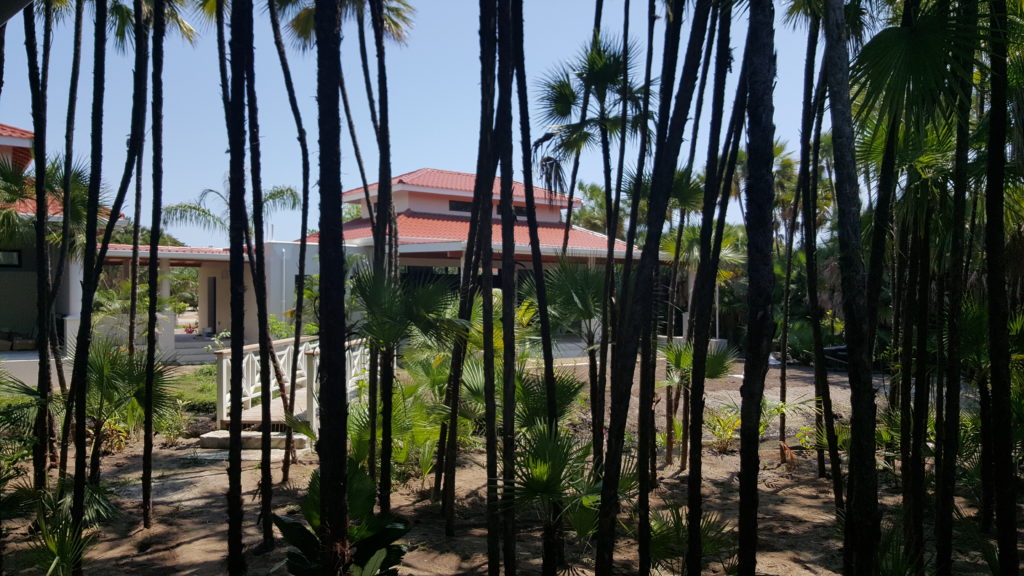 This is the view as you are getting your pedicure!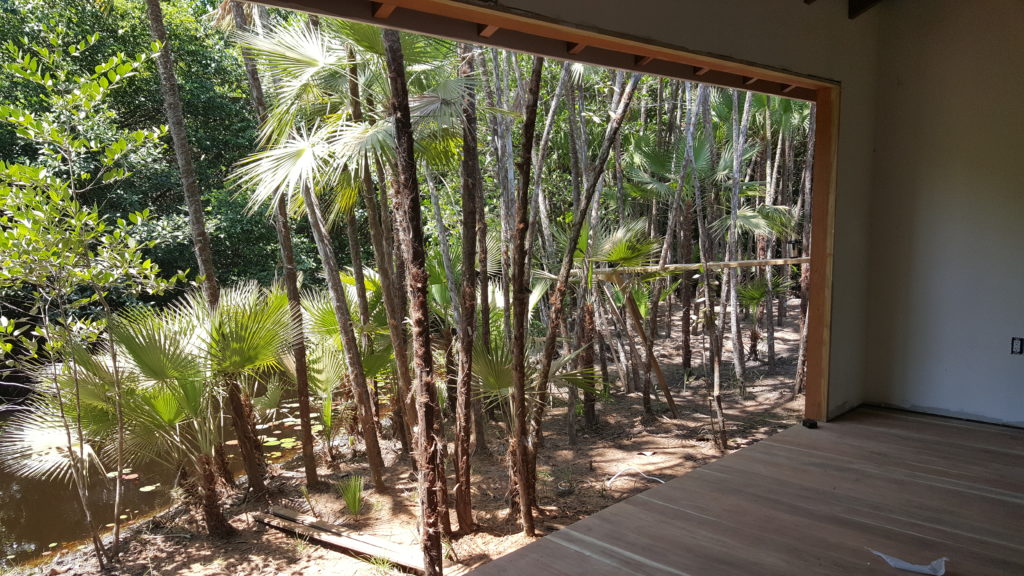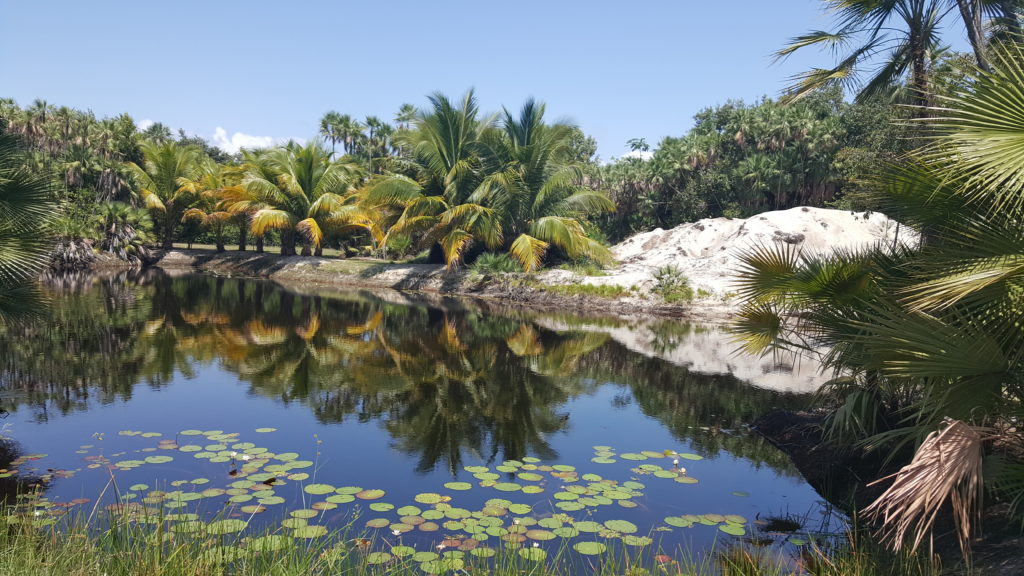 This is the spa cafe' overlooking the lagoon.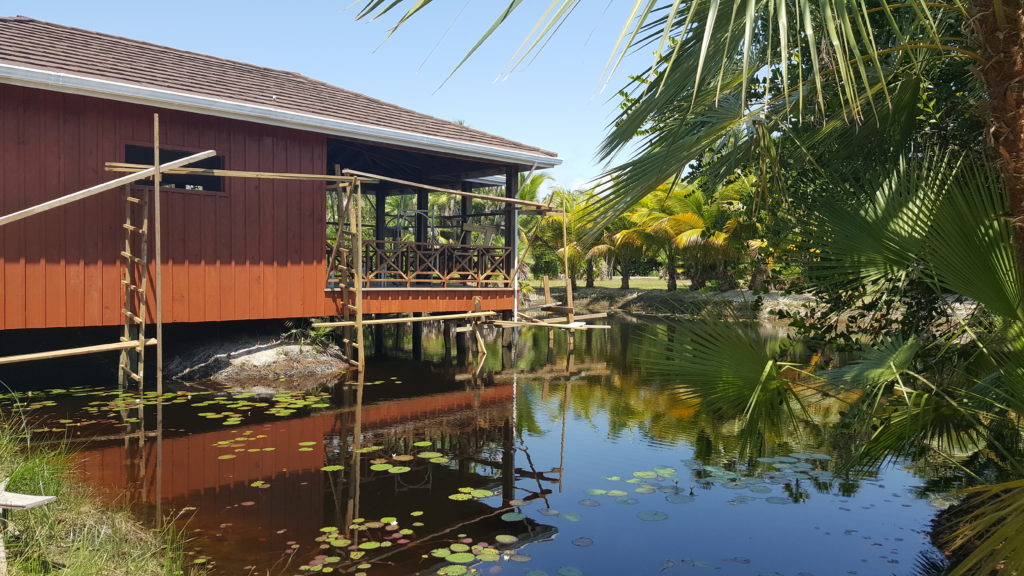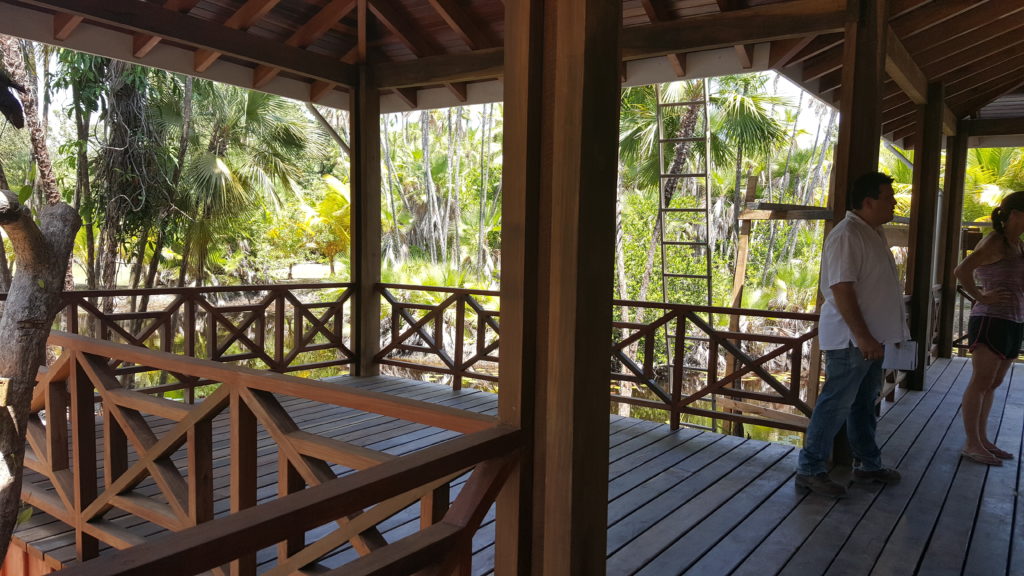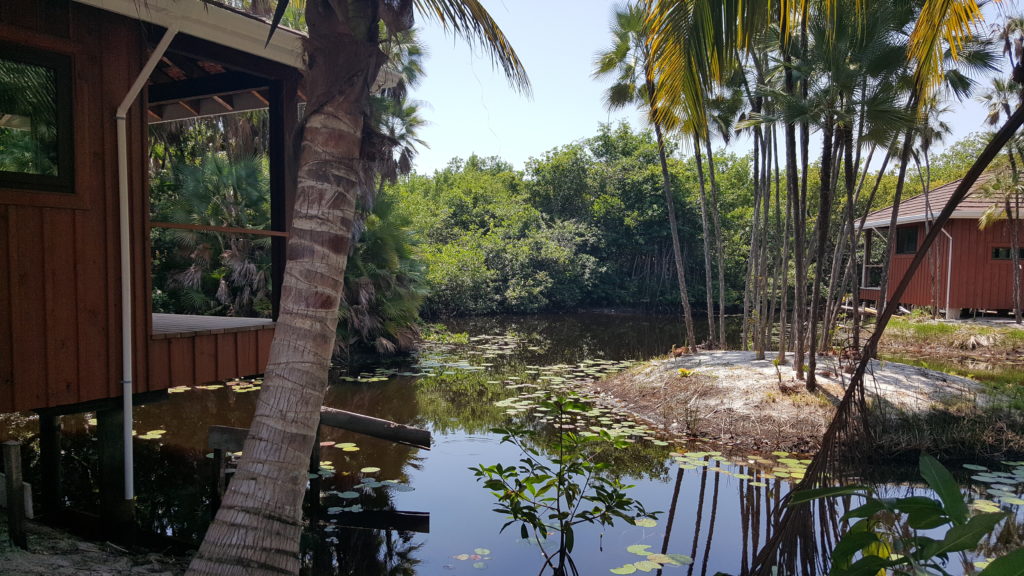 Beach front villas
I got a quick sneak peak at the beach front units for the resort. They are not finished yet, but these photos give you an idea of the tranquility they will offer. Also, every unit has an outdoor shower – super cool!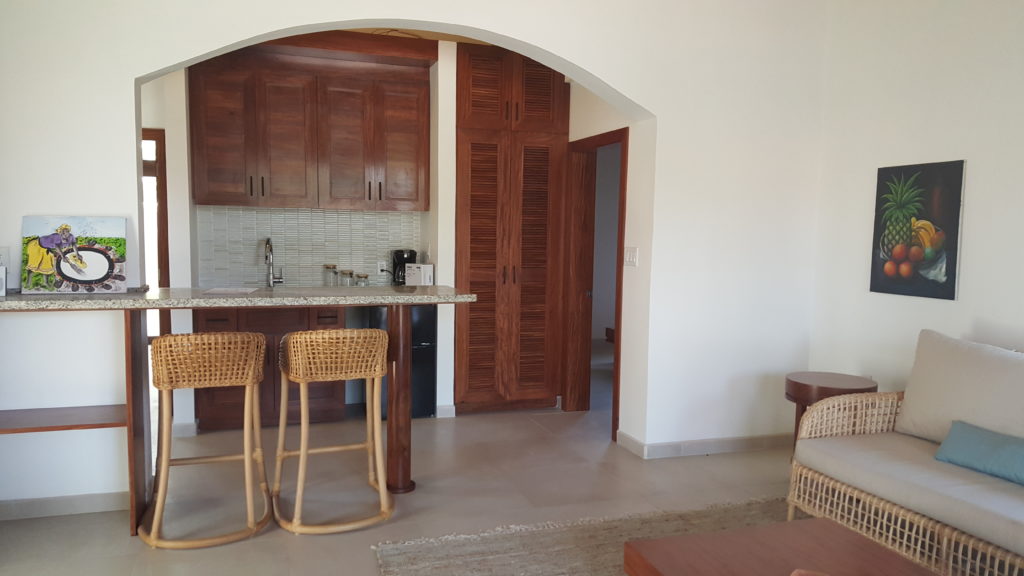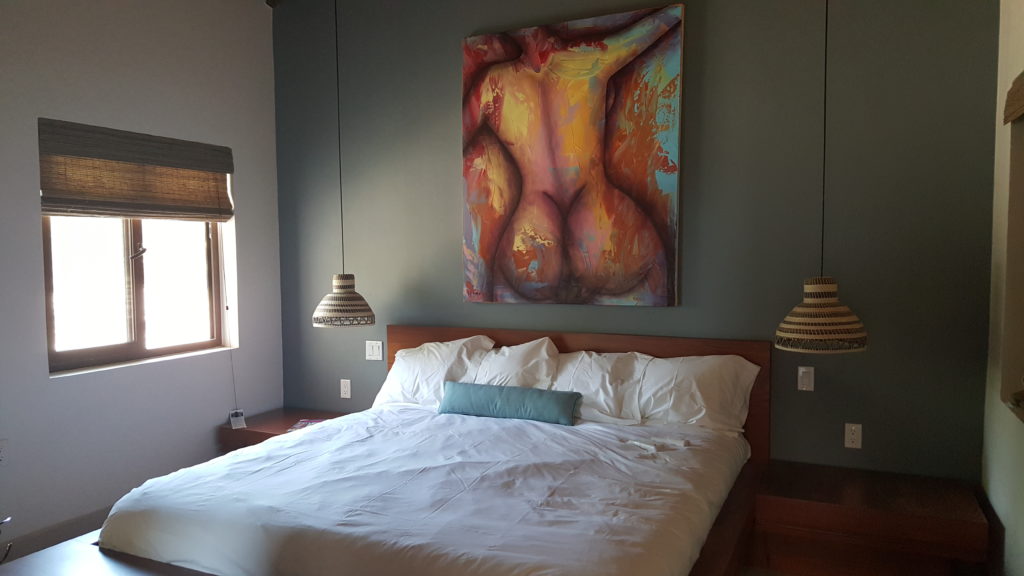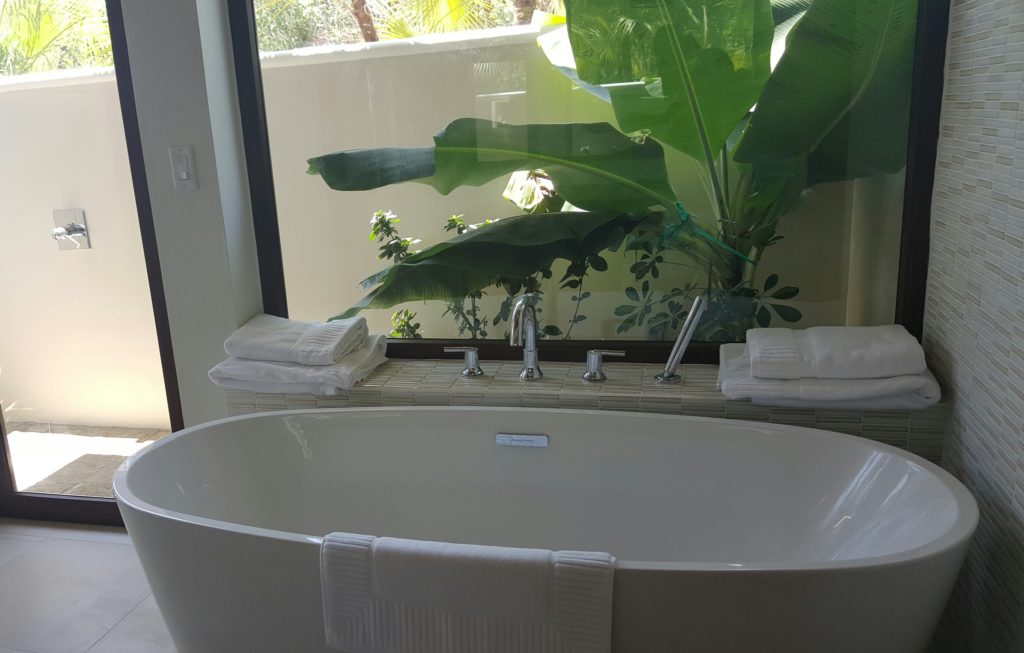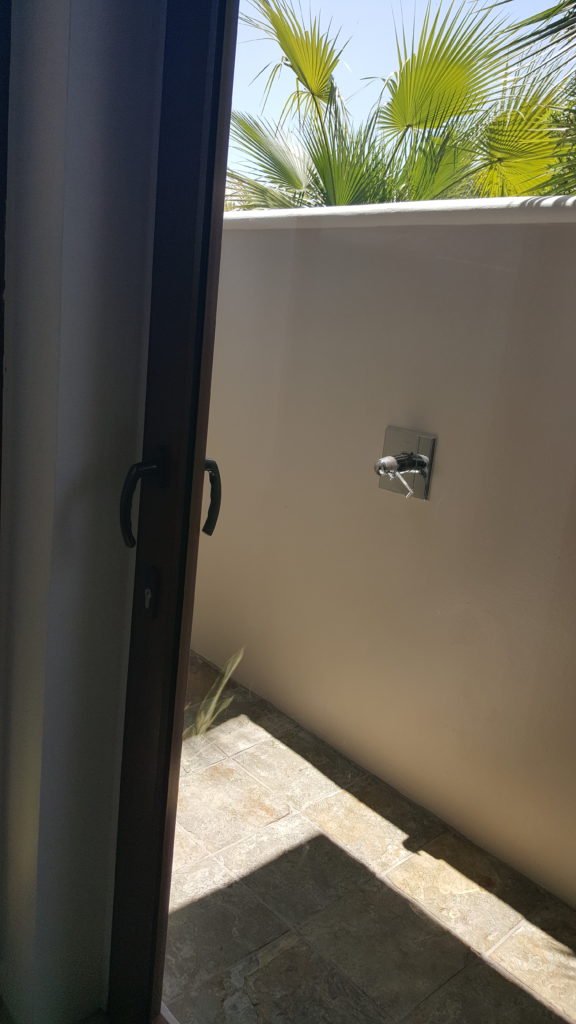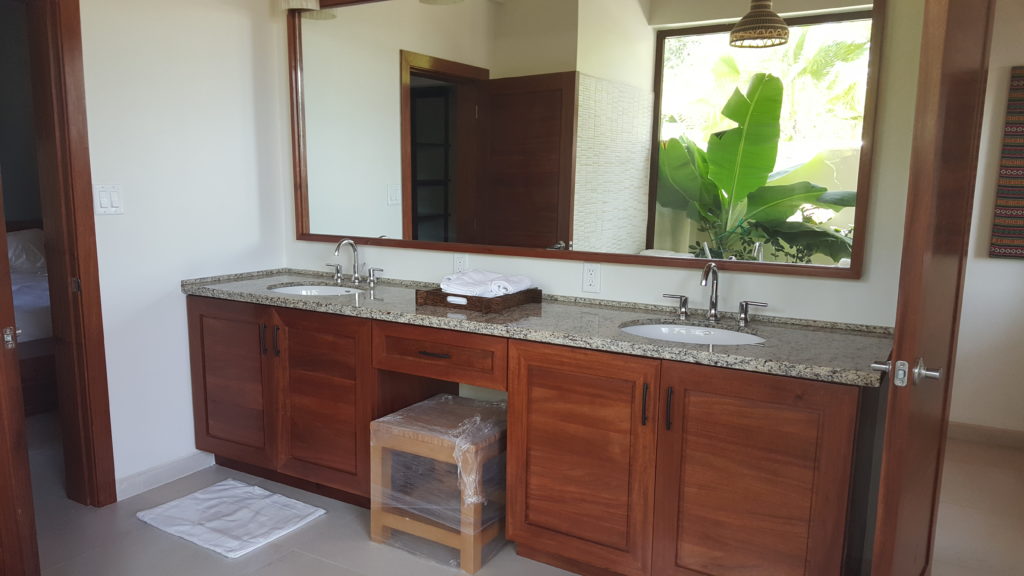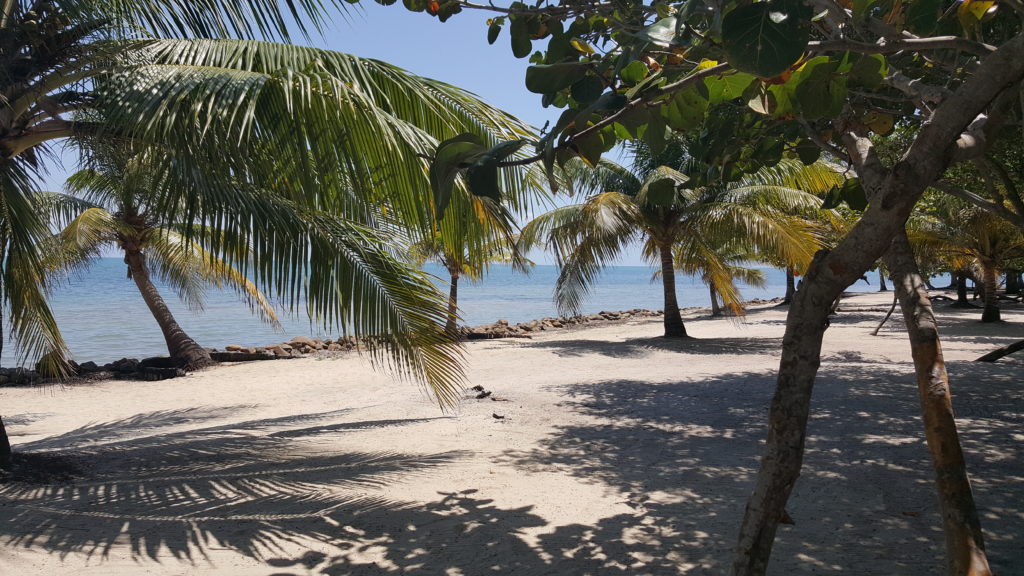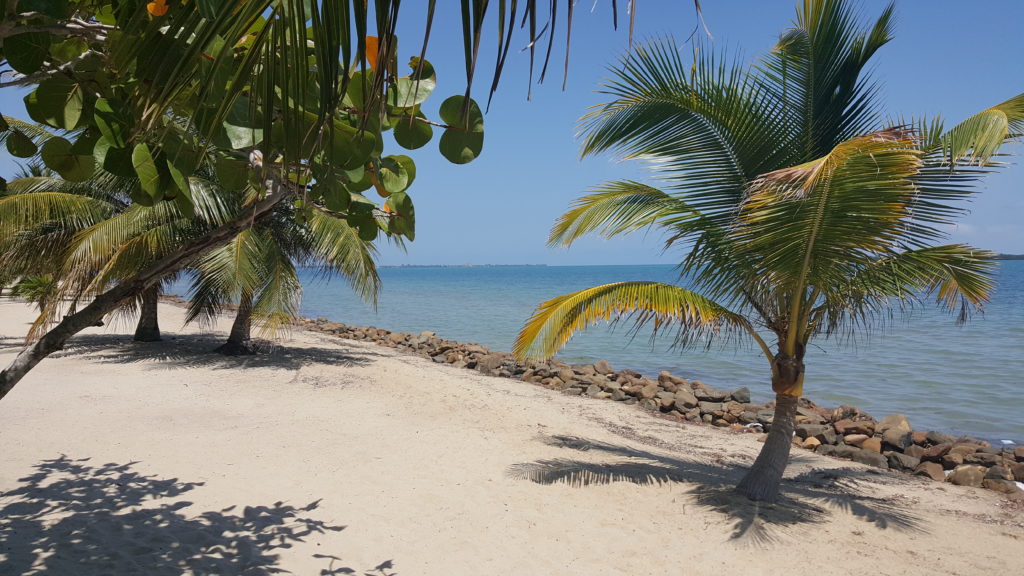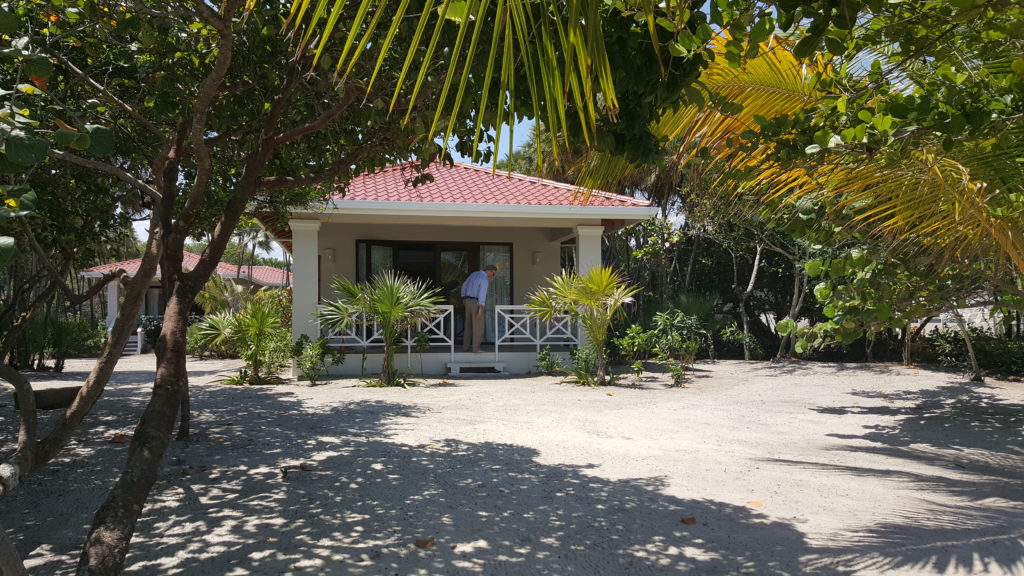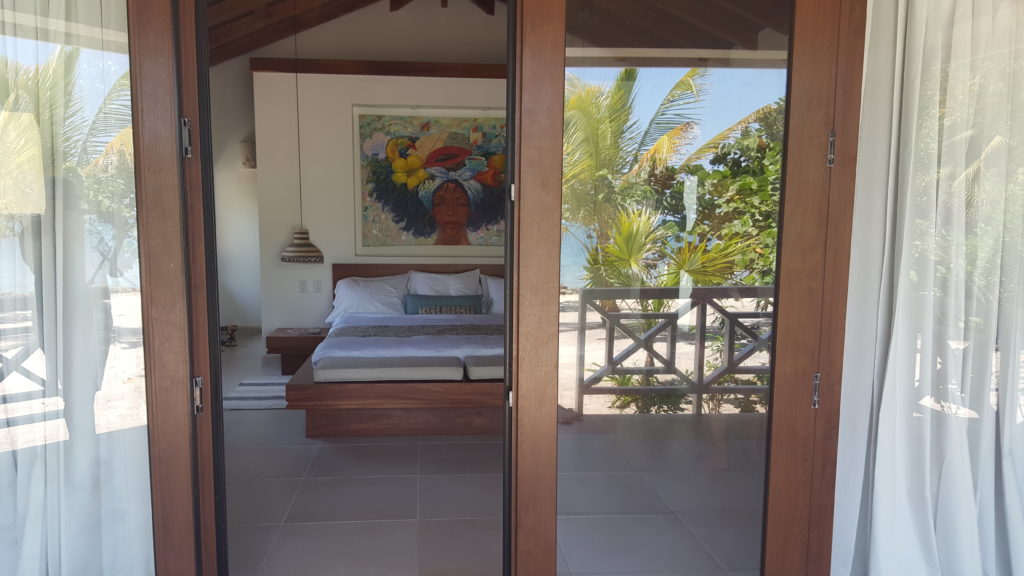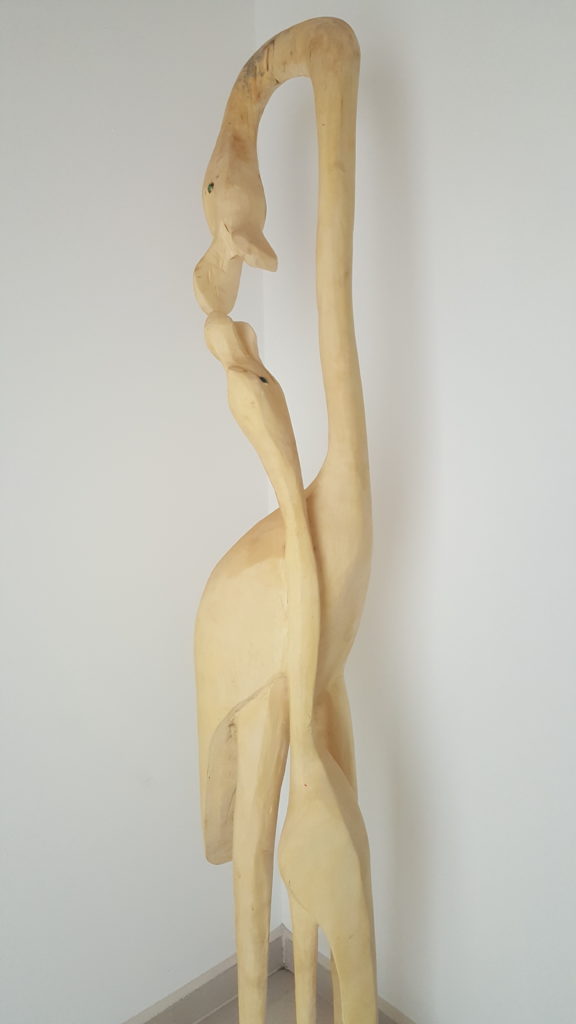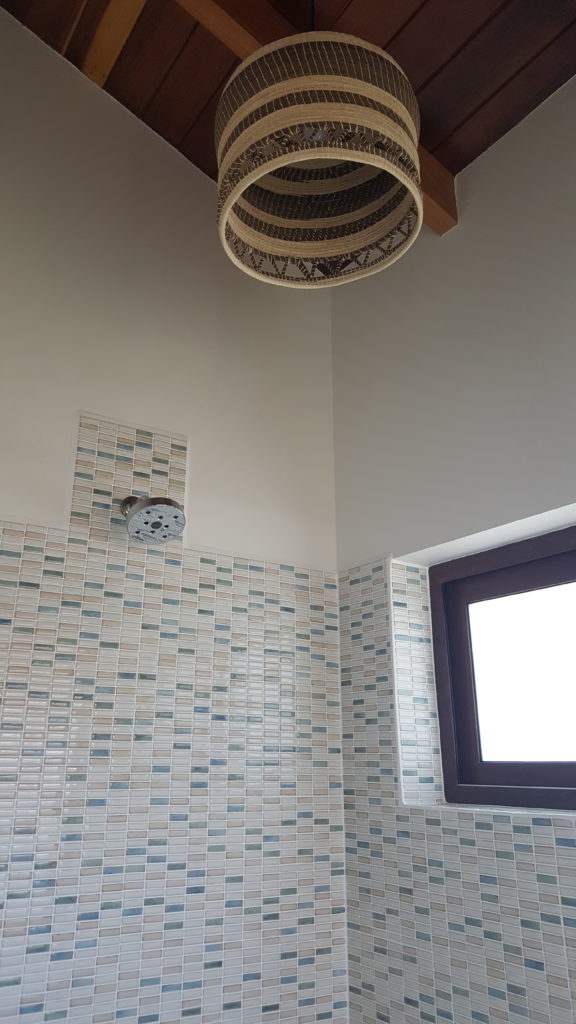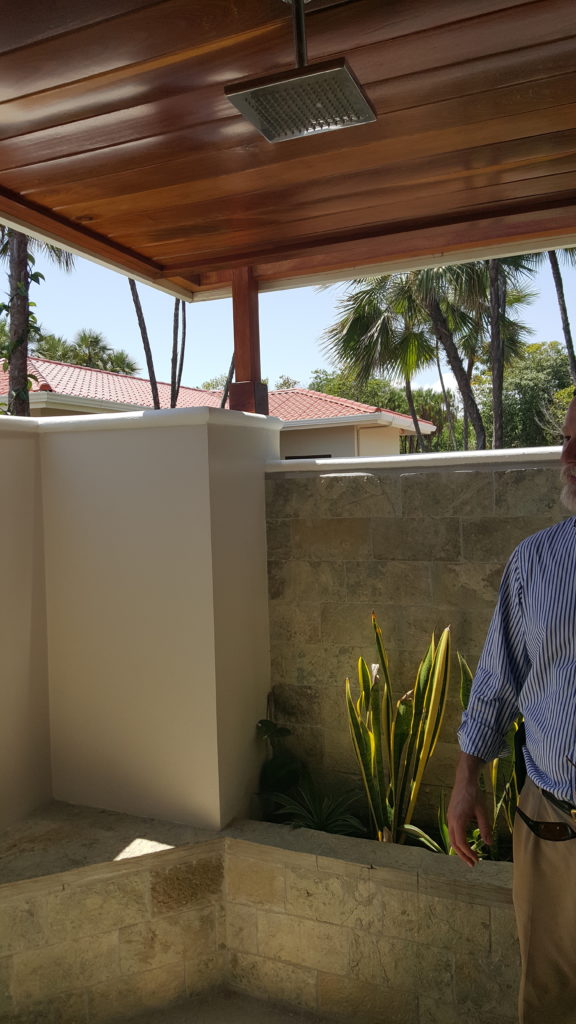 Naia Resort & Restaurants under construction
From here we checked out the hotel and restaurants. It's so amazing how their construction is so different than what we see here in the states. Notice the roof on the hotel and how gorgeous it is already!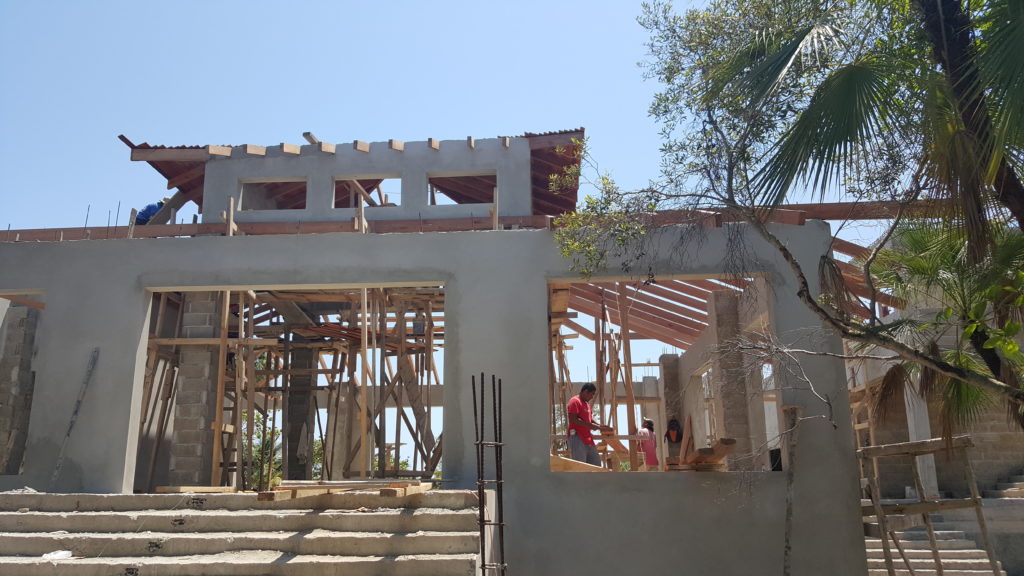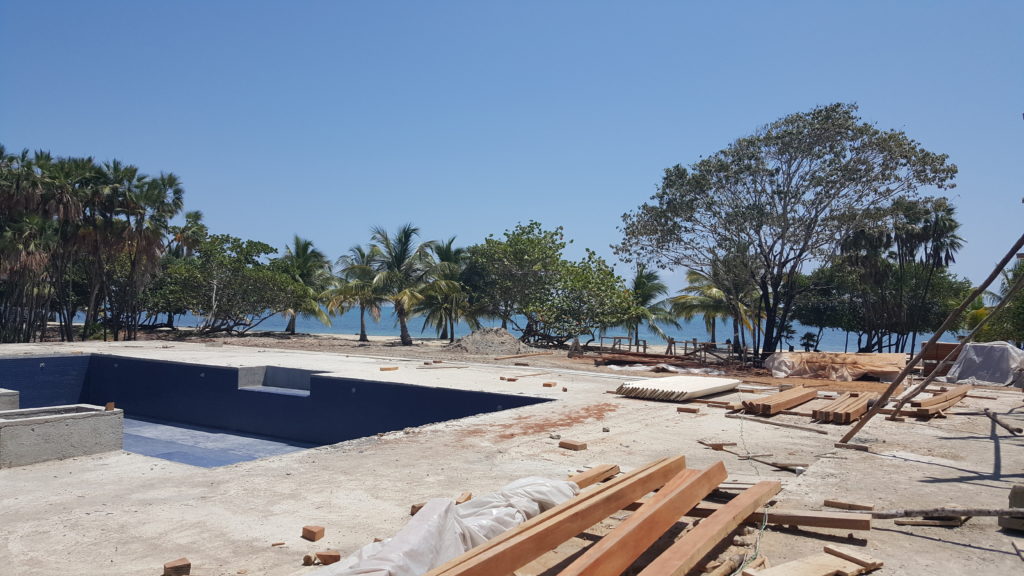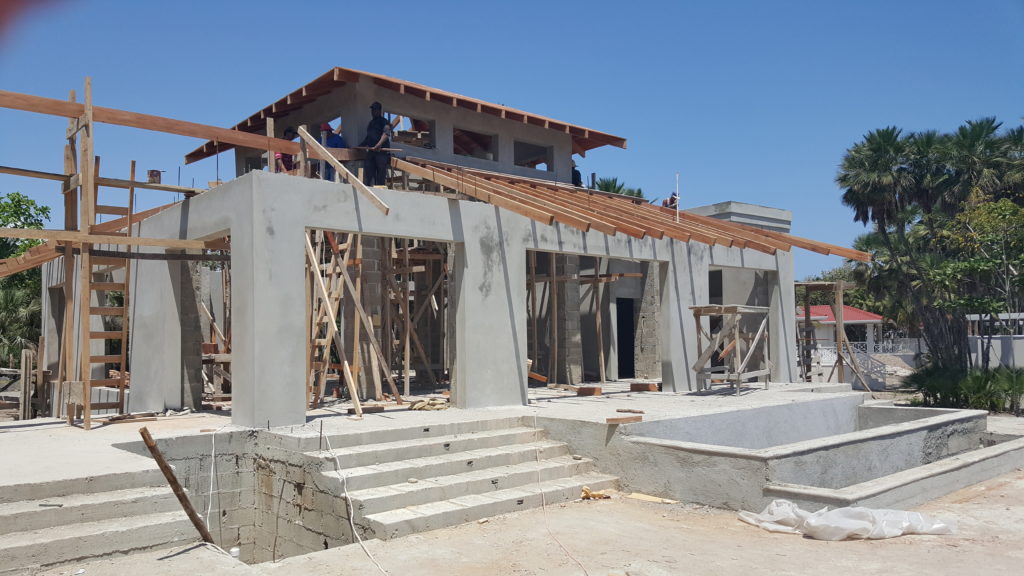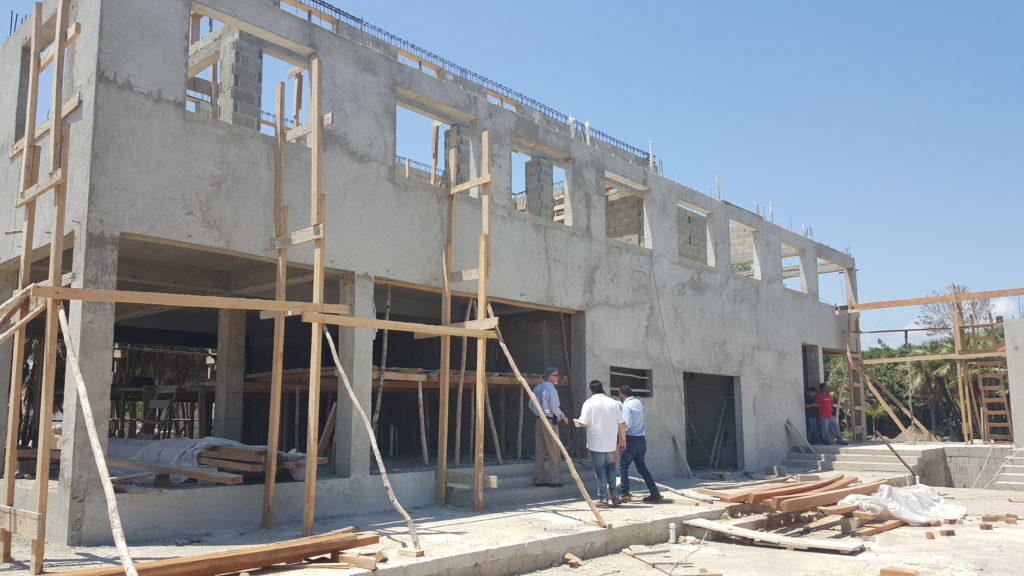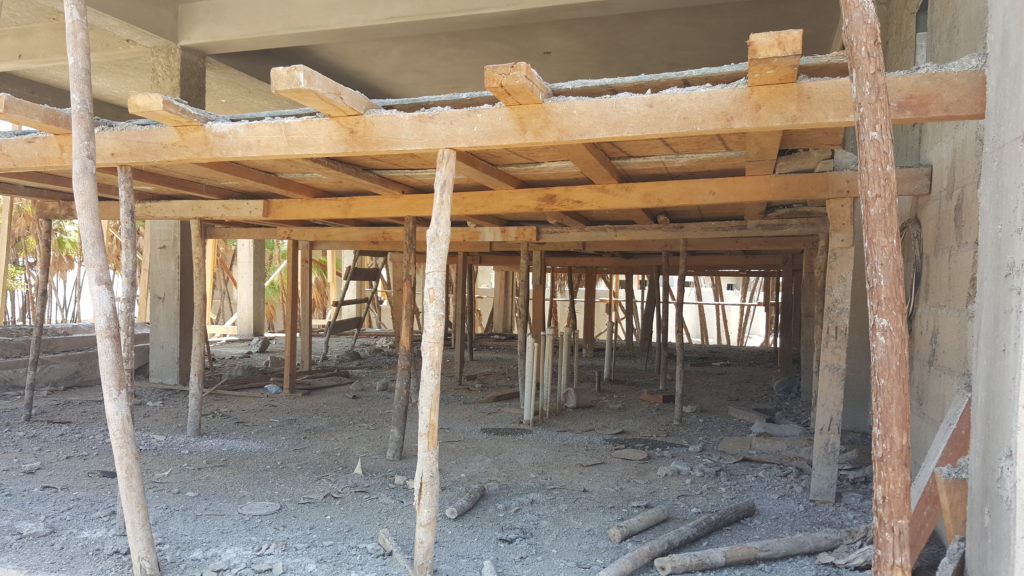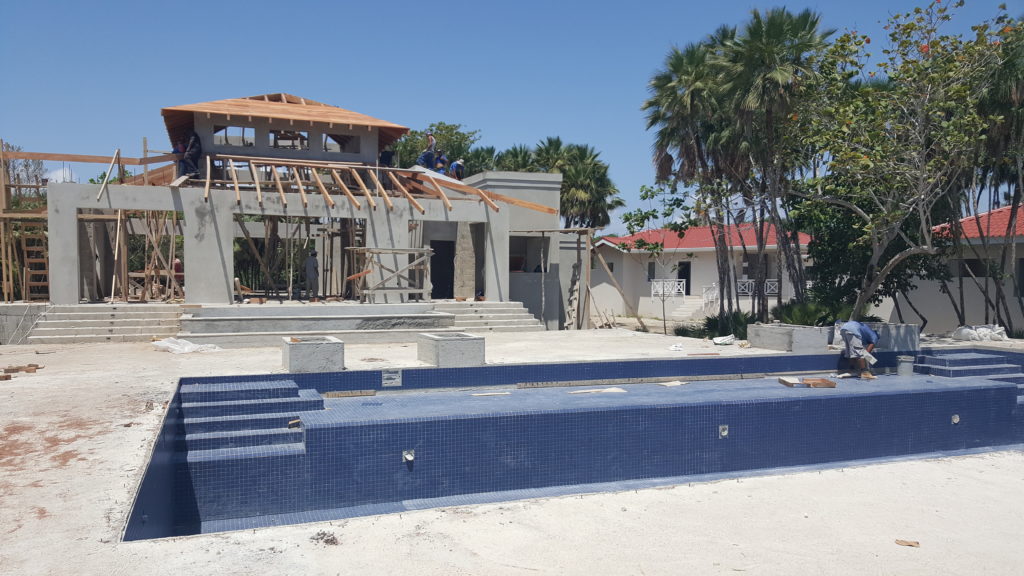 Now we are upstairs in the restaurant overlooking the Caribbean and the pool. I'm already relaxed, how about you?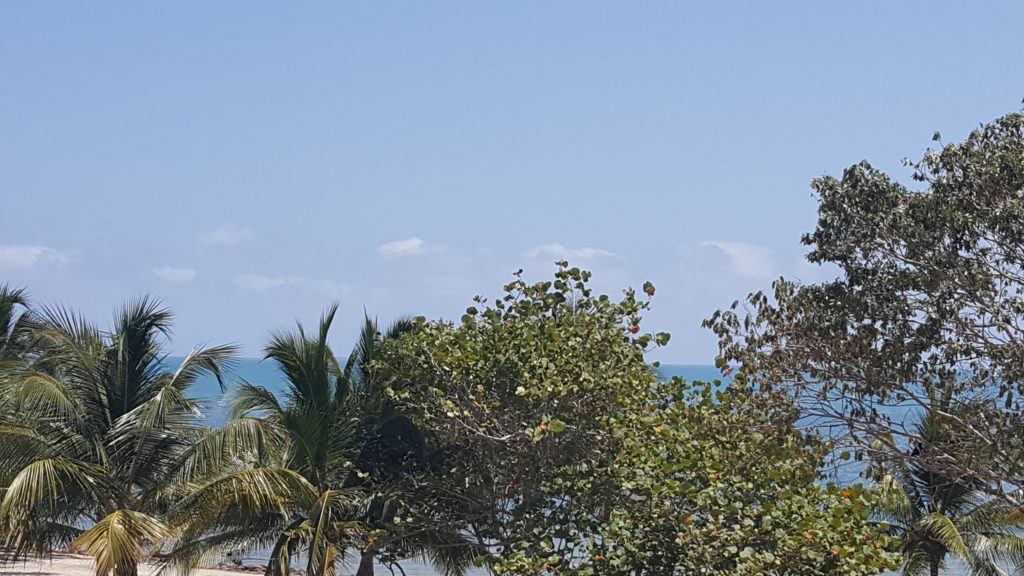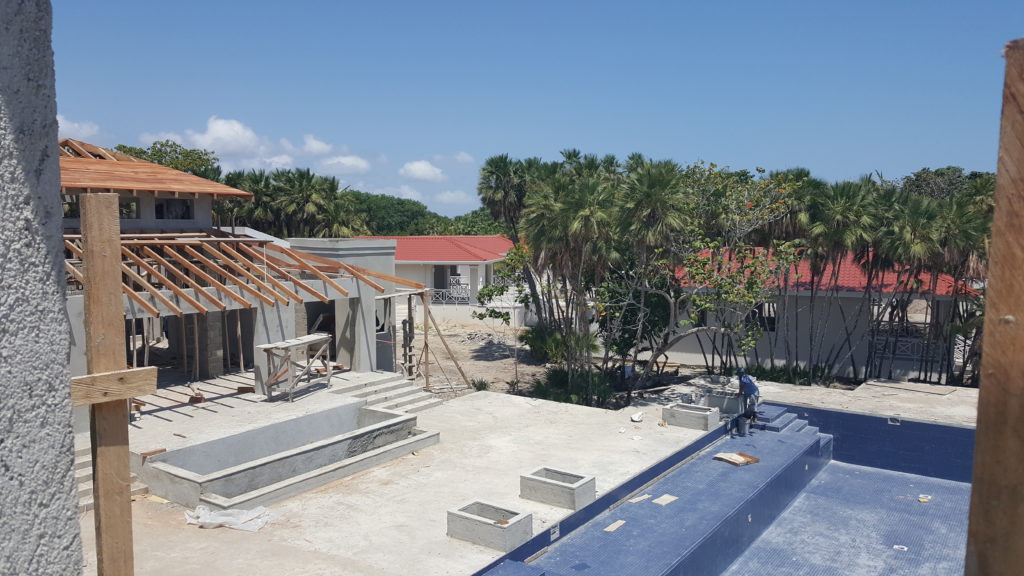 One thing I will tell you about Placencia is the food is amazing and probably some of the best food I have ever had. My first night, they took me to
RumFish y Vino
and I had the Yucatan Chicken. Wow! I'm still trying to recreate the dish! They make everything from scratch.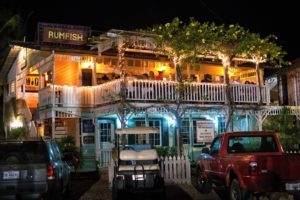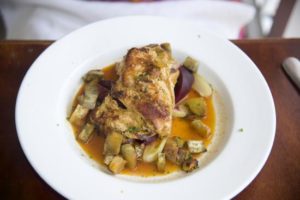 The second day we went to lunch at
Mango's
and we had the best view for lunch! Another must eat at spot in Placencia!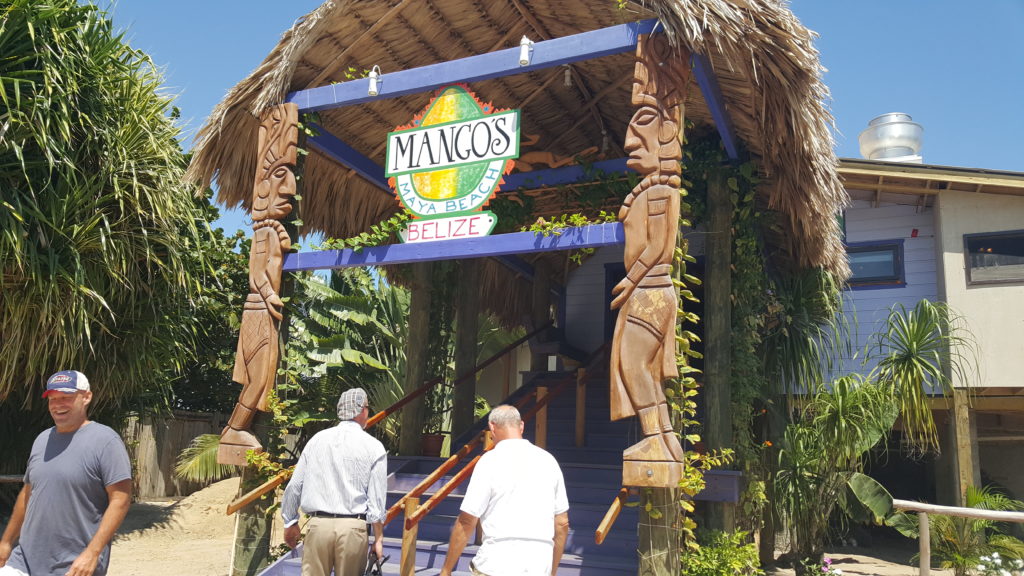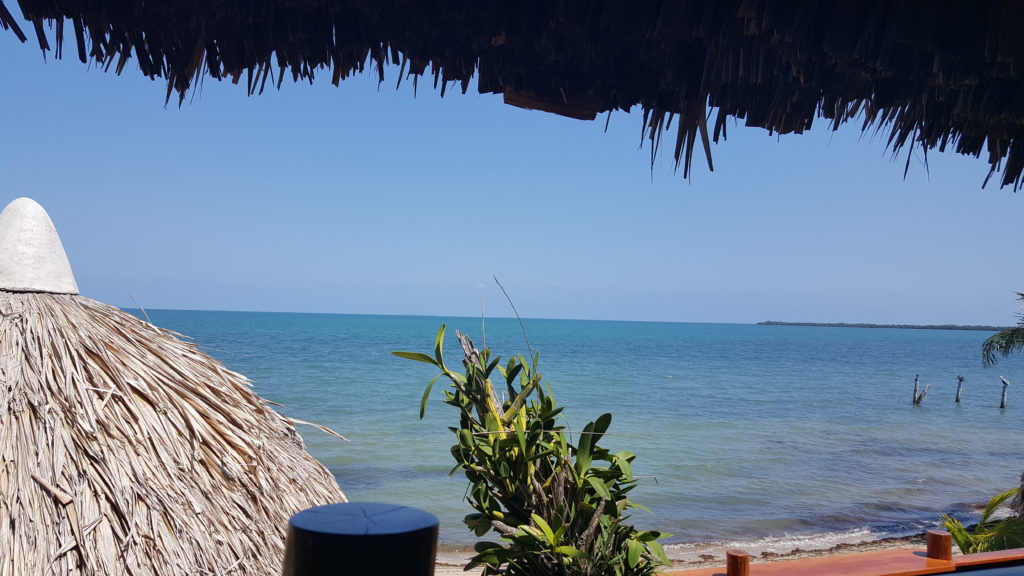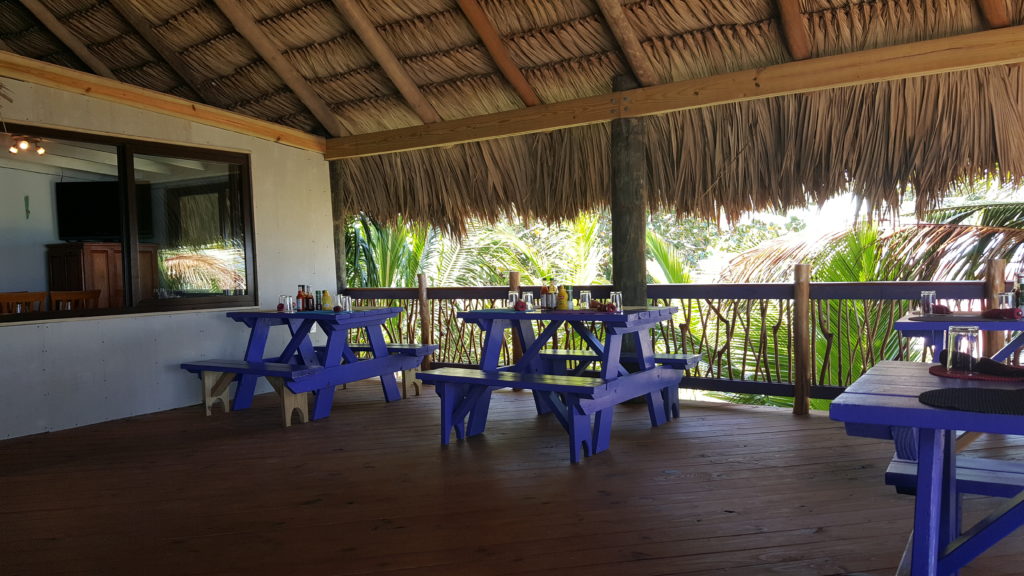 Looking for a place to live
While I was there I looked at a condo for rent at an adjacent property (also called Coco Plum) and took a walk along the beach to get there. Can't beat this commute everyday!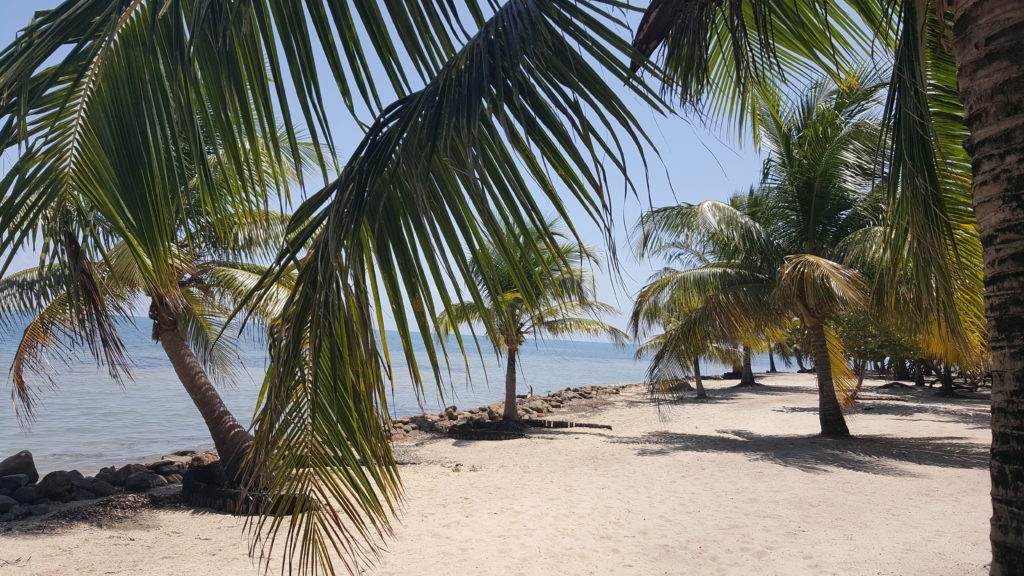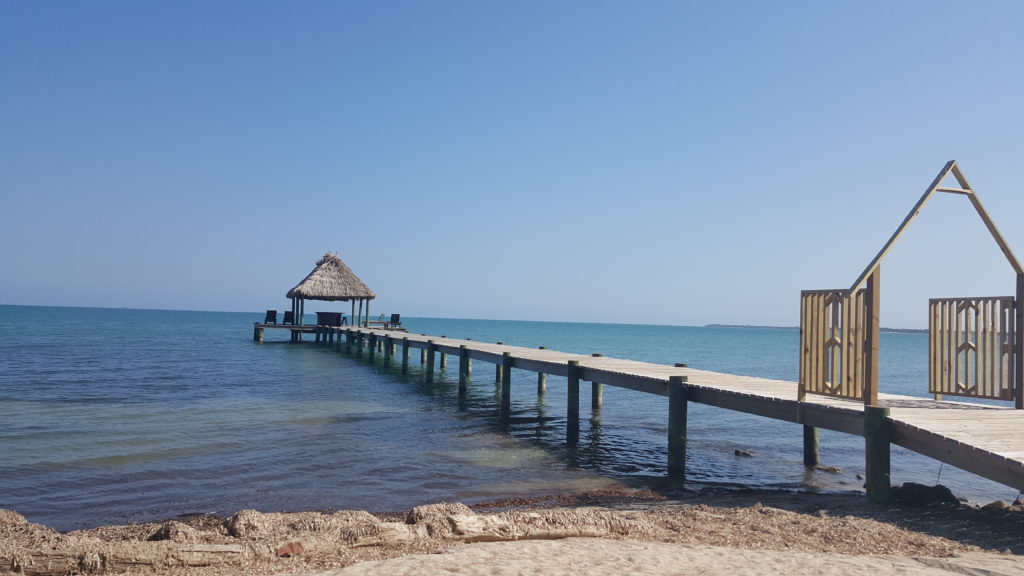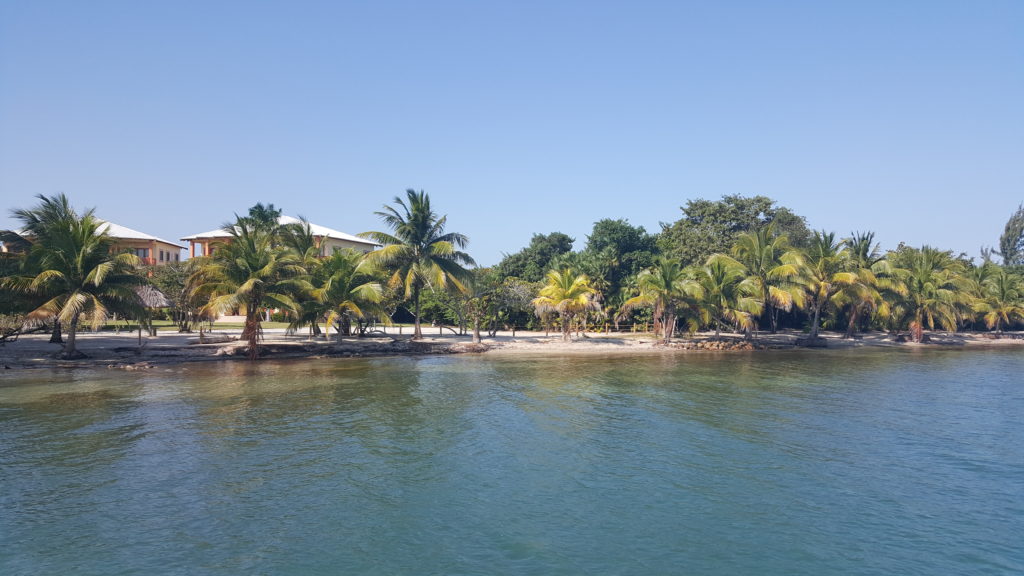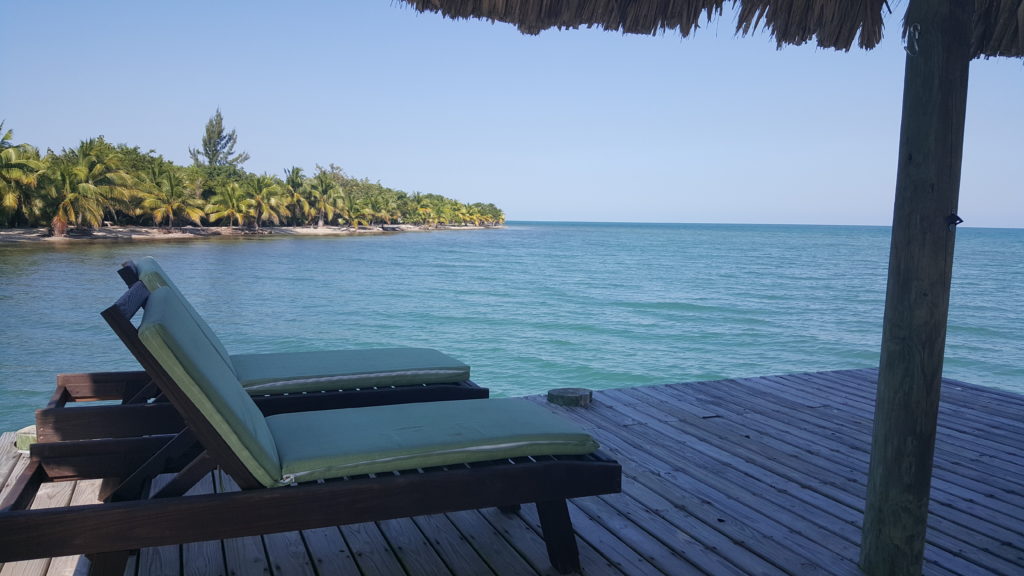 Of course, I can't travel half way around the world and not find a cute fur friend!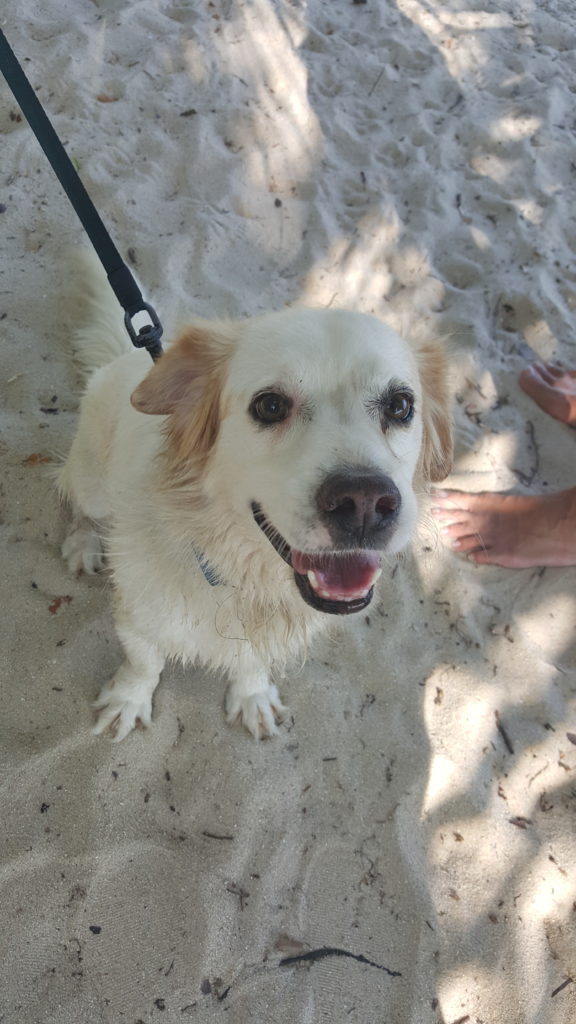 Ironically, I didn't take the job, so I didn't move, BUT my condo ended up being featured on House Hunter's International. The broker is Boris Mansfield and he was very helpful during my process.
Can you smell the ocean air and feel the breeze?
On my last night, they took us to a fabulous restaurant called
Maya Beach Hotel Bistro
. The food was amazing and they have a jaw dropping wine cellar! Ellen the owner, took me back to show me their collection and it was far better than some of our high end restaurants here in Seattle. Be sure to check this place out or you'll be sorry. I had the pecan crusted fish, but many had the pork chop – this is a serious meal. Their desserts are all made by the owner and are to die for.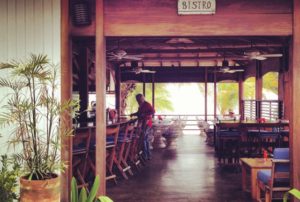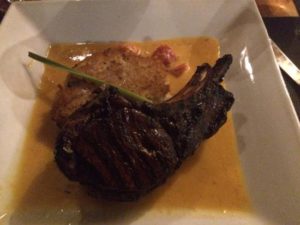 In the end, I'm grateful I had the opportunity to see such a great project from it's beginning. It will definitely draw world class attention from travelers throughout the world and I can't wait to see the finished product!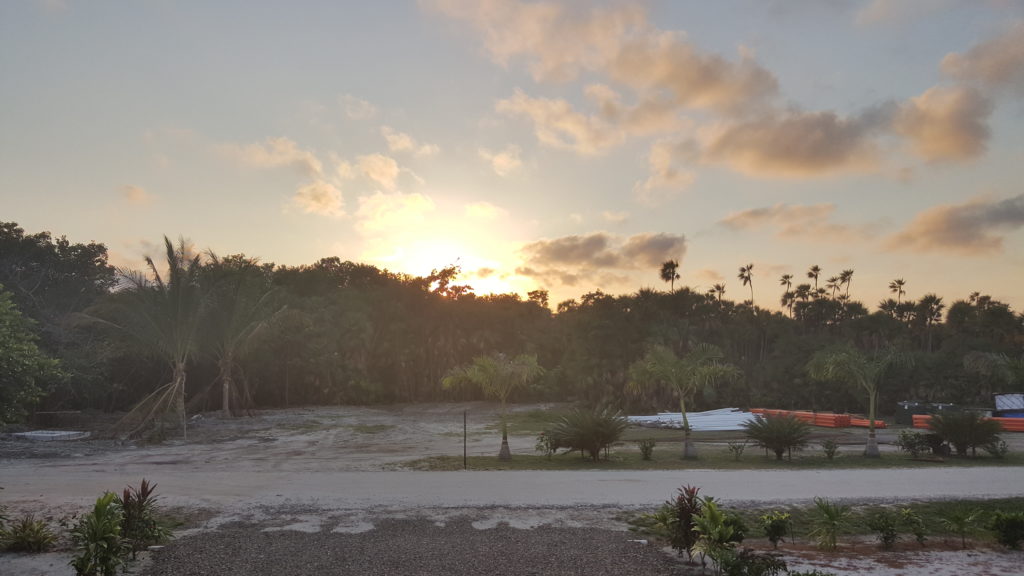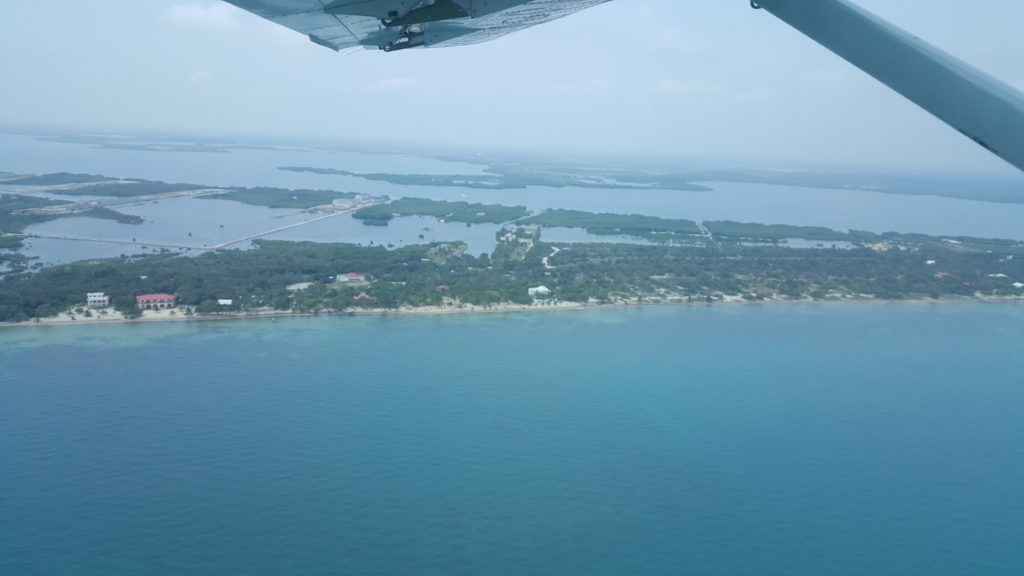 Maybe our BoatingJourney will take us to Belize some day!