About Scott & Ally
Scott & Ally met in the summer of 2001 in Bellevue, Washington and were married in March of 2003. Our journeys included traveling throughout the United States, the Caribbean and Europe. During our honeymoon in Antigua, we fell in love with the dream of sailing the Caribbean on a catamaran.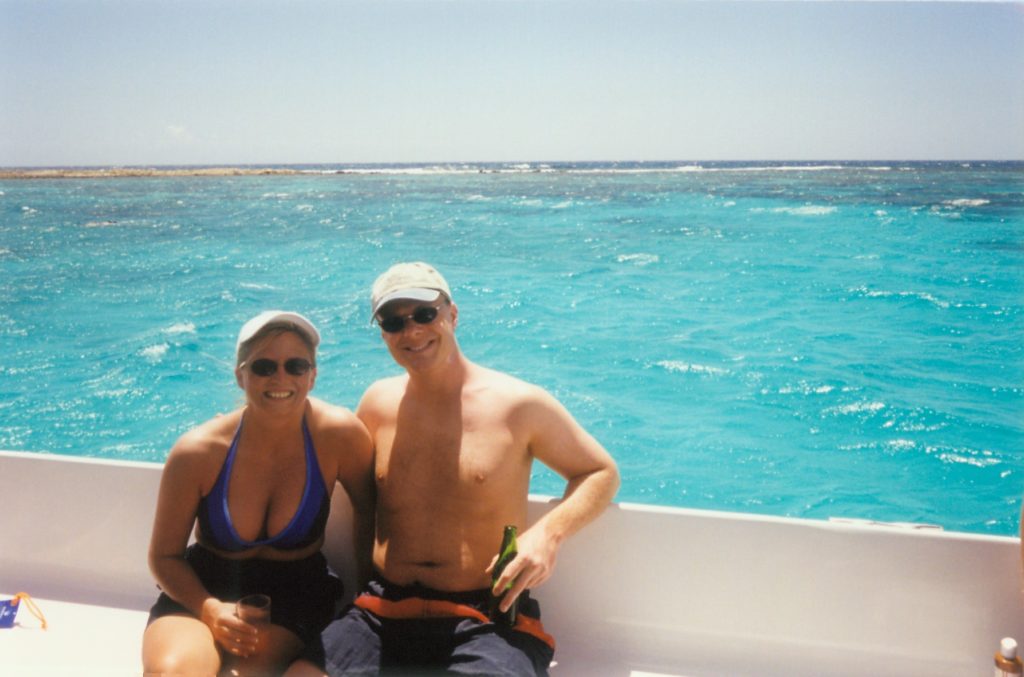 In 2005 we opened a wine shop called The Wine Alley in our local neighborhood just south of Bellevue.  Over the next few years, we began traveling to not only the local Seattle Boat Show, but also the Anacortes Boat Show, Miami Boat Show,  the Annapolis Sail Boat Show and the Power Boat Show.  That's when and why this blog was created in September 2013. We wanted to keep a diary about our dream and how we would finally make it come true.
By going to boat shows, we could figure out what type of boat we would live on and what features were important to us.  Our original plan was to buy a 50′ live-aboard and then sell our home. It then occurred to us that Scott had not even slept on a boat before (Ally owned a boat previously) and so we decided to look for a "weekender" boat before buying a live-aboard.
The big decision
For us to be able to take boating lessons and go boating, would mean we could no longer own The Wine Alley. In October 2015, we sold the shop to a great couple who have kept our first dream going stronger than ever. Now it was time to get our second dream going.
As you will read throughout this blog (which I converted to WordPress in August 2017, so some of the formatting is still being revised) we read lots of magazines and books in preparation. We took the America Boating Course (8 hour classroom session) from the US Power Squadrons organization in April 2017 and then we began the search for our boat. The journey finally was here and we are looking forward to sharing these adventures with you.