This smoked salmon pasta is probably the top favorite recipe I have been making over the past five years. It all started when I owned our wine shop, The Wine Alley and we started carrying a local smoked salmon.  Steve's Hot Smoked Salmon, is made locally in Buckley. It's unlike any other smoked salmon you will try. It's extremely moist and super flavorful! You can get this at The Wine Alley or at some local grocery stores.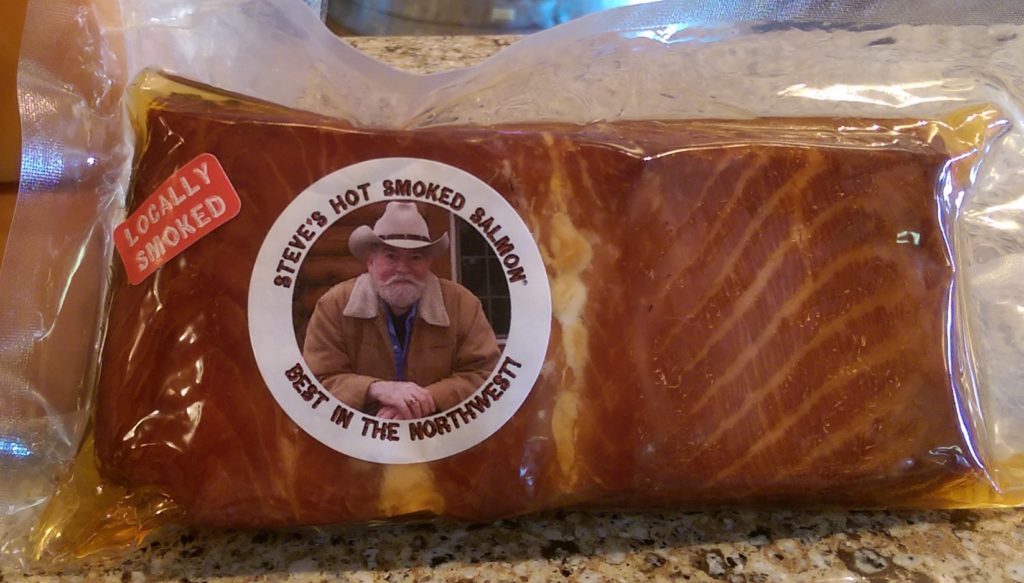 Don't try and serve this simply as an appetizer by itself, unless you have more than one filet. It will disappear in literally five minutes as I learned the hard way.
How the Smoked Salmon Pasta came to life
Back to the smoked salmon pasta dish! Scott and I were working late one night and I didn't have time to go to the grocery store, but I knew I had some salmon in the fridge at the wine shop. I decided to whip up a simple pasta dish and when I say simple, that's exactly what this is! It only has a handful of ingredients and it is elegant enough to serve at a dinner party. It also would be super easy to make on a boat! Enjoy!
Print Recipe
Smoked Salmon Pasta
Yum
This is an all time favorite dish that I make for friends and family who rave over it. It is rich and hearty and super easy to make.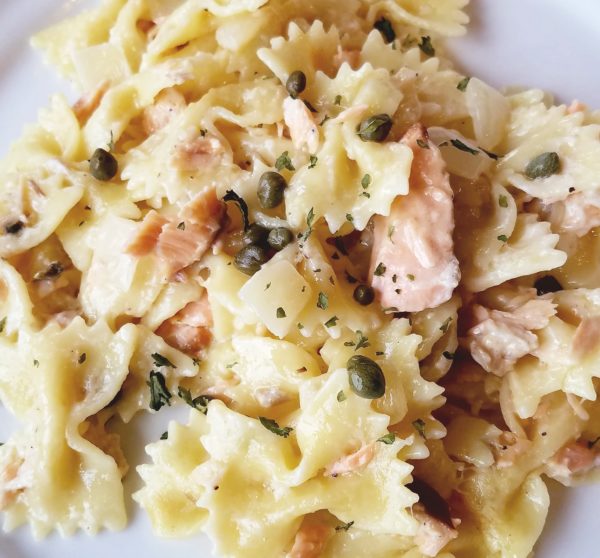 | | |
| --- | --- |
| | |
Make pasta according to the directions. In a large skillet, heat olive oil and saute' onions until tender, about 3 minutes. Season with garlic salt, ground pepper and parsley. Add whipping cream, stirring frequently. To thicken, mix corn starch with water and gradually pour into cream mixture. If it gets too thick, then add some pasta water until you get the consistency you like. Add smoked salmon, breaking it up into bite size pieces. Stir in capers and cooked pasta. Stir in parmesan cheese and serve immediately.