An Elegant Hors d'oeuvres – Onion Tartlets
Tis the holiday season and this onion tartlet hors d'oeuvres recipe is classy & delicious.  Our marina is having a holiday party and all of the boats will be dressed up. This is a great occasion to meet other boaters and enjoy tasty treats and cocktails. This recipe is one I can easily prepare and share at the holiday party. Recently, I served these onion tartlets along with baby potatoes with caviar and potato chips with smoked salmon as appetizers. They were a hit!
One of the challenges of serving appetizers is keeping them warm. Which is why I like to stick with those that can be enjoyed at room temperature. You can make the onion tartlets ahead of time and bring them up to room temperature when ready to serve. At home, we bake them in our oven. On a boat, you can easily use a toaster oven.
Toaster Ovens
Speaking of toaster ovens, we found this awesome one from Cuisinart and now it's on our wish list! It has 7 cooking functions, including an AirFryer! This will definitely go on our live-aboard.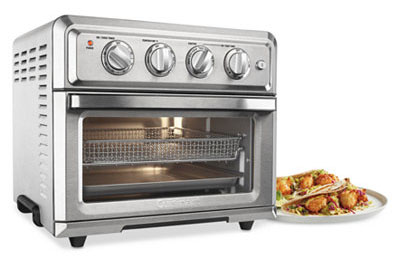 Happy Holidays and enjoy!

Print Recipe
Onion Tartlets
Yum
These onion tartlets are perfect for any cocktail party and they are very easy to make! Serve them warm or at room temperature. Enjoy!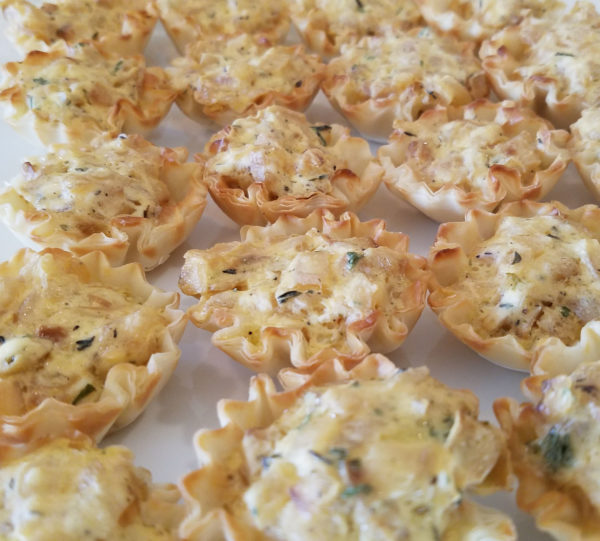 | | |
| --- | --- |
| | |
Heat oven to 350º. In a large skillet, heat olive oil on medium high and add onions. Season with salt and pepper. Cook for about 20 minutes, stirring often. Make sure that the heat is not too high, as you don't want to scorch the onions. Add oregano, thyme crushed red pepper and brandy. Cook the onions until they are tender and caramel in color.

Remove from heat and add cream cheese, egg and parmesan cheese. Place fillo shells on a cookie sheet and fill each one with the onion mixture. Bake for about 10-15 minutes until cooked thoroughly. Serve warm or at room temperature.