Homemade English Muffins are so Easy!
About a year ago, Cruising World Magazine had an article about making your own bread and homemade English muffins while cruising. This is vital for cruisers who don't have access to bakeries or stores. Plus, what else are you going to do with your time while sailing the ocean?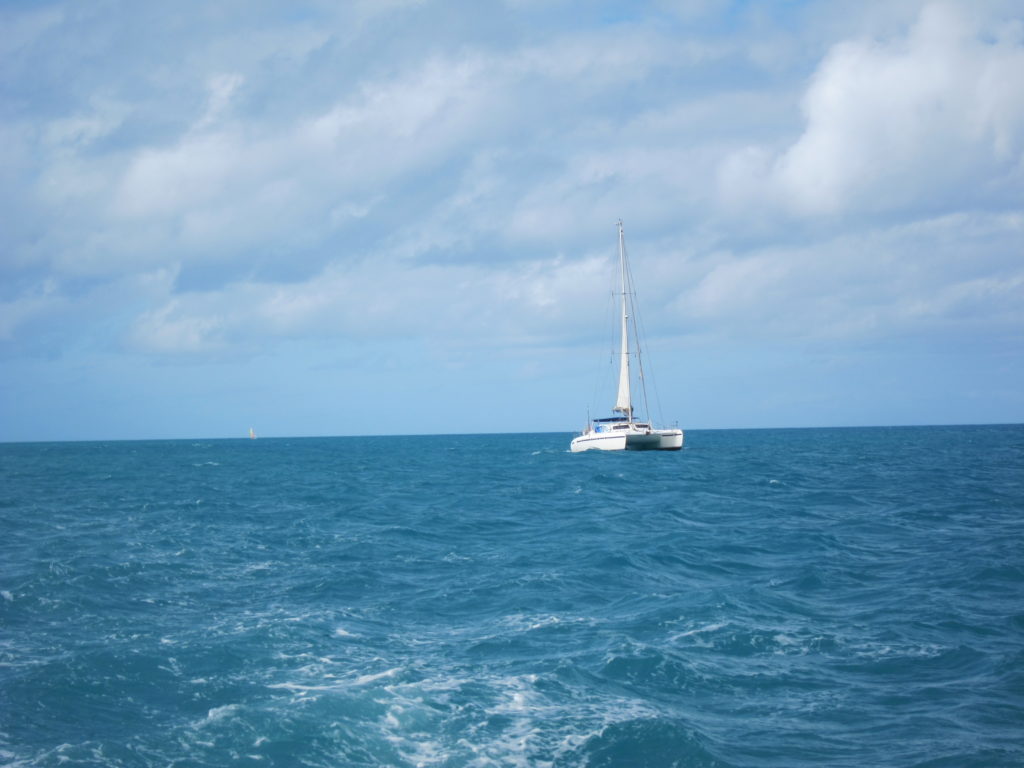 Scott and I use English muffins for other meals, besides breakfast. I make larger ones and then they are great for panini sandwiches or as buns for burgers. Unlike traditional bread dough, there's no kneading or flouring of surfaces. This is such an easy recipe, that you may never buy English muffins again.
With this recipe, you can tweak it slightly too. I used fat-free milk this time and they turned out awesome! Be sure to let them cool and use a fork to split them so you get all of the nooks and crannies – don't use a knife! Enjoy!

Print Recipe
English Muffins
Yum
These homemade English muffins only take about 2 hours to make, which includes the rising period. They are so easy and tasty, that you may never buy English muffins again.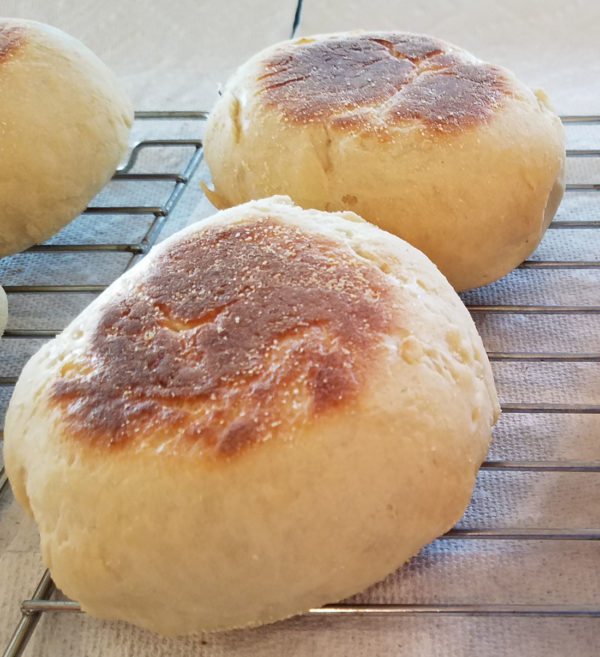 | | |
| --- | --- |
| | |
Bring milk to 110 degrees (don't let it get hotter) and dissolve yeast.

In a large bowl, mix butter, salt, egg, sugar and flour with milk. Mix dough either with a mixer or by hand until the dough is smooth, about 10 minutes.

Cover with plastic wrap and let rise for about an hour and half until doubled in size.

Line a cookie sheet with non-stick foil and sprinkle corn meal on it. Divide the dough into 10-16 pieces depending on the size of muffin you want and then roll and shape the English muffins. Place on cookie sheet and sprinkle the top with corn meal. Let them sit and rise for another 8 minutes.

Heat a large skillet or griddle to medium heat. Spray surface with oil cooking spray and sprinkle in corn meal. Carefully place muffins in pan, cover and cook for about 4 - 5 minutes (watching that you don't burn the bottom). Then flip the muffins over and continue cooking for another 4-5 minutes. If your muffins are really big, they may be doughy on the inside. You can always move them to the oven at 350degrees and bake for another 5 minutes.

Remove from heat and let them cool completely before storing.

Remember to use a fork to split them, not a knife so you get all of the nooks and crannies. Enjoy!
These muffins can be stored in an air-tight container for about 5 days.