Caribbean Pork Roast Recipe
This Caribbean pork roast recipe is perfect for your next tropical themed dinner party or for entertaining on your boat. We use an oven in this recipe, but if you don't have an oven on your boat, you can easily make it in a slow cooker. If you were at home, you could also use a Dutch Oven, but because it has to cook on the stovetop for at least three hours, I wouldn't recommend doing that on a boat (at least a small boat like ours).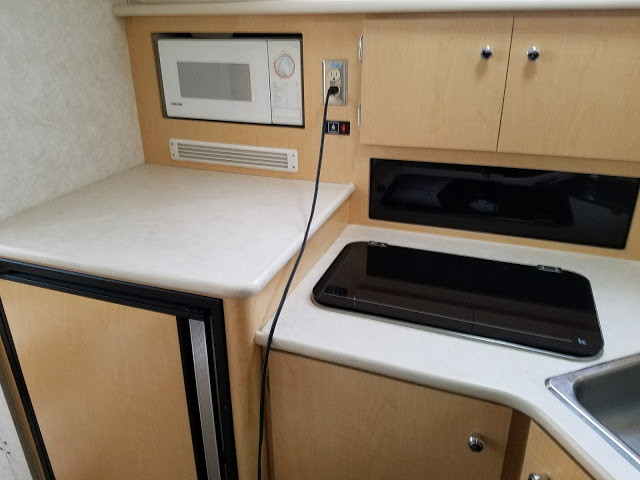 The Love of Caribbean Food
Since our honeymoon in Antigua back in 2003, Scott and I have visited the Caribbean annually.  We love everything about the islands, including their food. That's why I make it as often as I do Italian food. One of my favorite Caribbean cookbooks is At Blanchard's Table: A Trip to the Beach Cookbook
.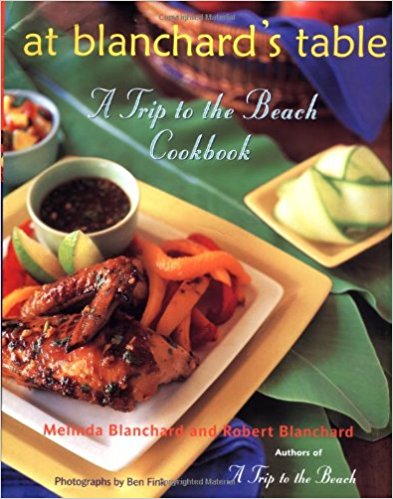 Their first book, A Trip to the Beach: Living on Island Time in the Caribbean
was about how they opened a restaurant in Anguilla moving from the East Coast. I recommend both of them! Of course, if it's about sailing and the Caribbean, I recommend a ton of books!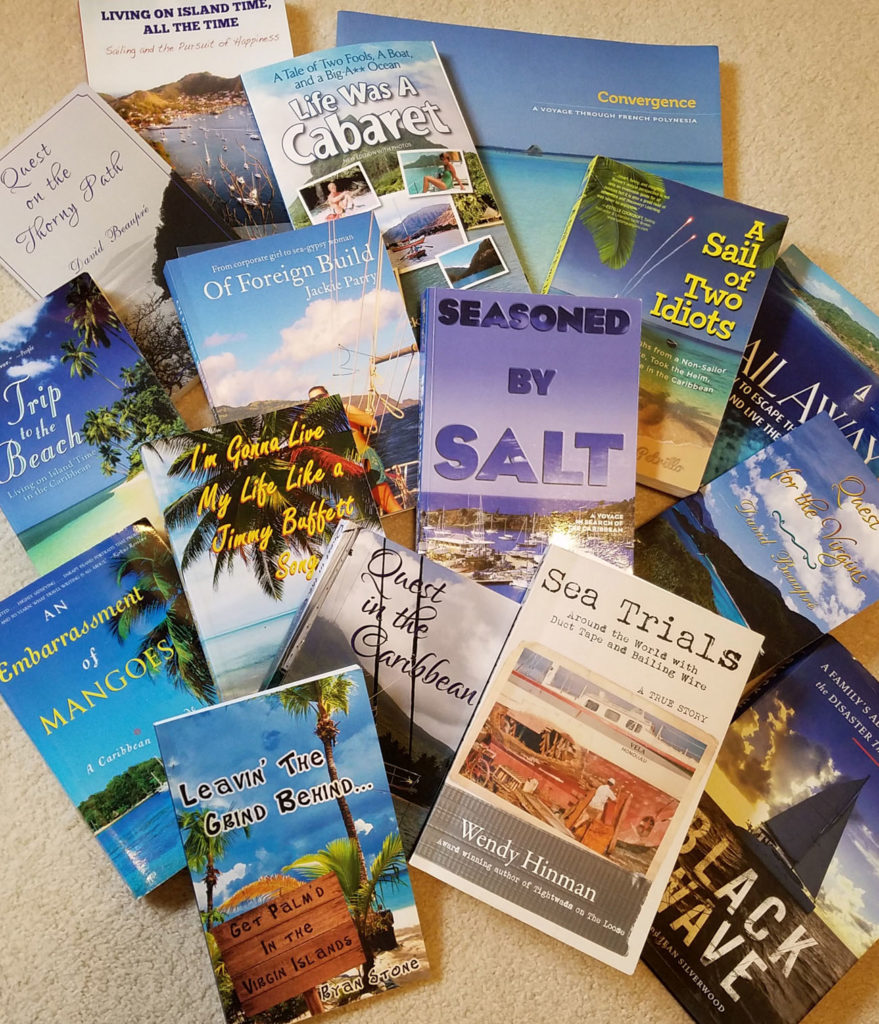 Back to the Pork Roast
This pork roast recipe can be used on a Pork Loin, Pork Tenderloin or Pork Shoulder Roast. It's best to make the marinade the night before and let it marinate overnight.
I pair this recipe with my Grilled Sweet Potatoes and Caribbean Slaw for the perfect meal!
Be sure to let us know what your favorite Caribbean recipes are  and share wit us.  Follow us on Instagram, Facebook and Twitter for more great ideas! Cheers, Scott & Ally
#BoatingJourney #GalleyRecipes
Print Recipe
Caribbean Pork Roast
Yum
This Caribbean Pork Roast recipe can be modified in many ways, adding your favorite ingredients. It works great on all types of pork roasts, including pork chops. It's best when you marinate it over night or at least for six hours. Enjoy!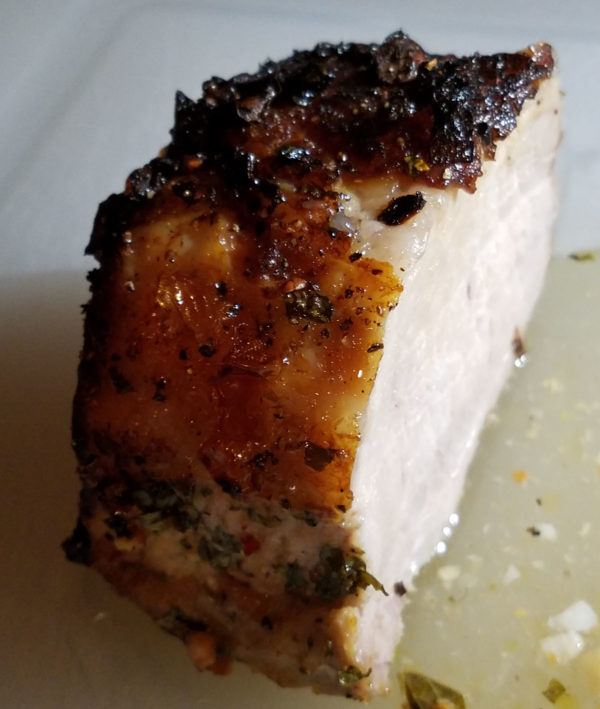 | | |
| --- | --- |
| | |
Mix all of the marinade ingredients in a large bowl.

Place pork roast in a large ziplock bag and pour marinade into the bag. Be sure to let all of the air out and seal it tightly. Place bag in bowl or casserole dish (in case it leaks) and refrigerate overnight.

Pre-heat the oven to 425 degrees. Remove pork from marinade and wipe of some of the excess. Place the pork roast on a grill rack with the fat size up and roast for 20 minutes. Reduce heat to 325 degrees and cook for another 1.5 to 2 hours until tender. The roast will develop a "bark" on the outside as it cooks. Remove from oven and let sit for 15 minutes. Slice into 1" slices and serve immediately. (yes, I forgot to take a photo of the entire roast before we started eating!)