About Our First Boat Kokomo a 2000 Bayliner Ciera 3055
In May 2017 we bought Kokomo, our first boat, which is a 2000 Bayliner Ciera 3055.  The number indicates that it is approximately 30.5 feet in length. The LOA (length overall) is actually 32 feet. With our dinghy it is 34 feet.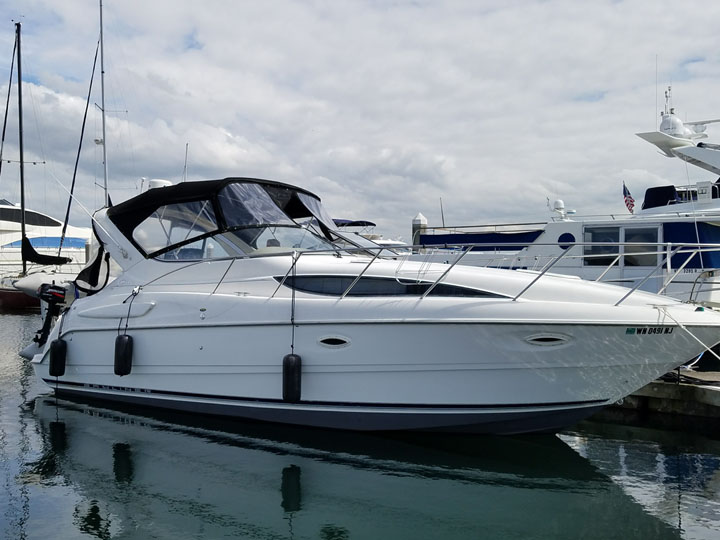 This is a great boat for couples or families with small children. It has a large swim platform and as you can see our boat was already named Kokomo by the previous owner. It is registered with the US Coast Guard with the origin of Redondo Beach. To change the documentation would be a hassle, so we kept it.
Upon entering the cockpit (also known as the deck), there is a large table that seats six people comfortably on the starboard side. This also turns into a bed that sleeps two.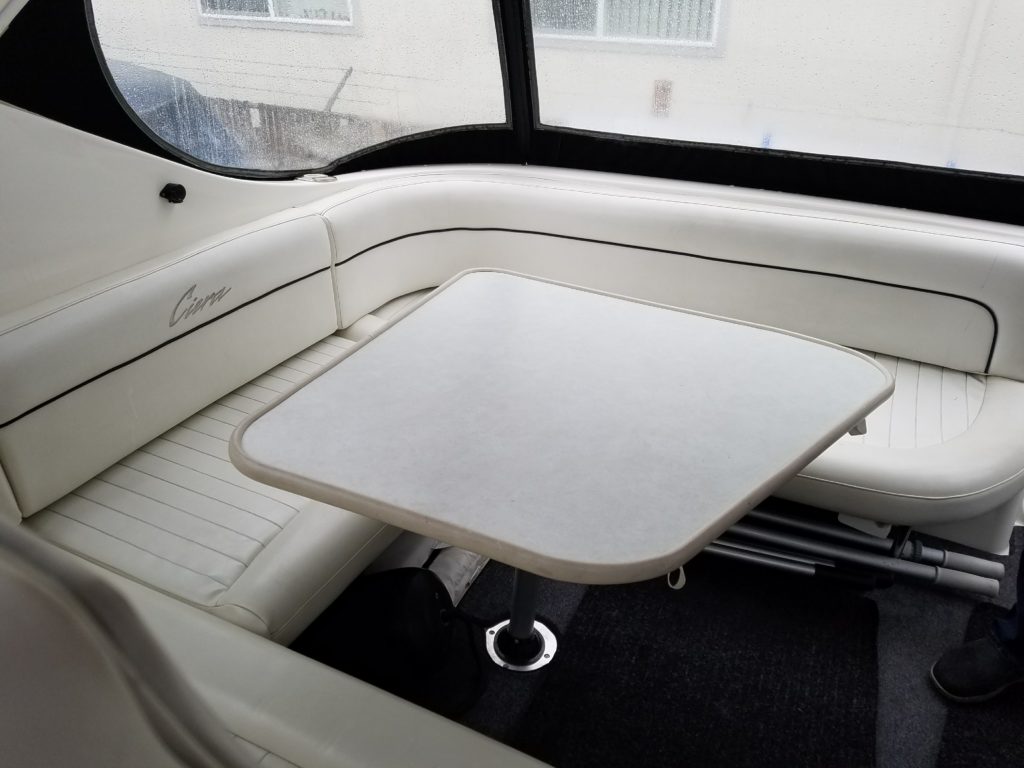 On the port side, there is a small sink & faucet, with two storage lockers.
The cabin is very roomy and the settee (the seating area with the table) also sleeps two, but they would have to be small kids as it's not that roomy. The forward berth (main sleeping area) is much bigger than we expected. Scott is over six feet tall and he fits perfectly. It also has privacy curtains that close off the berth.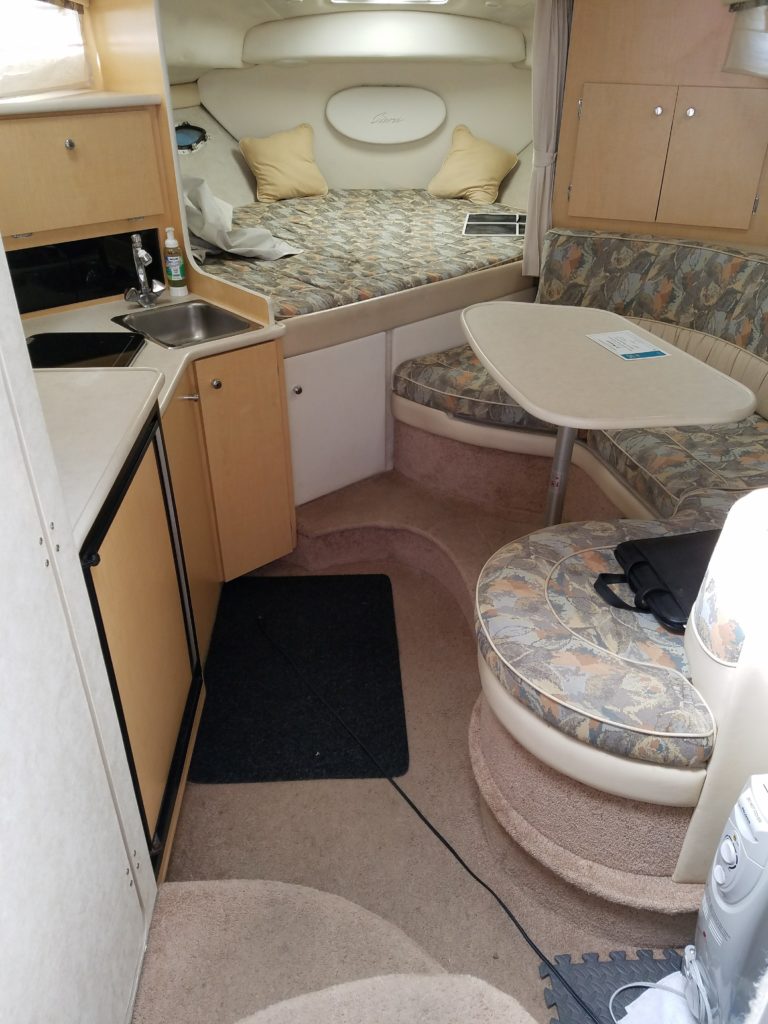 The galley (kitchen) includes a fairly deep fridge, two burner stove, microwave, sink and lots of storage.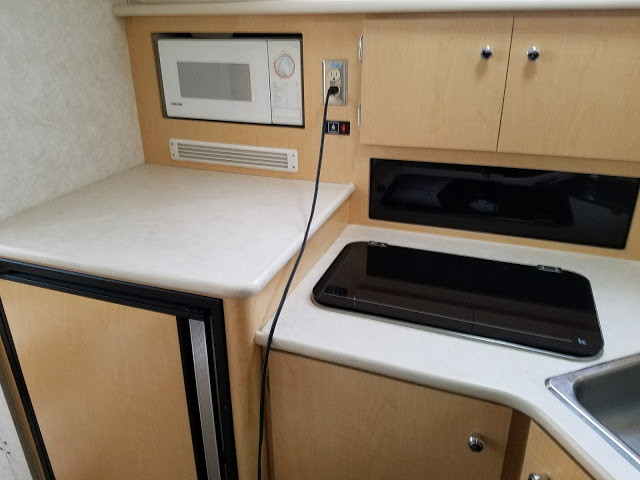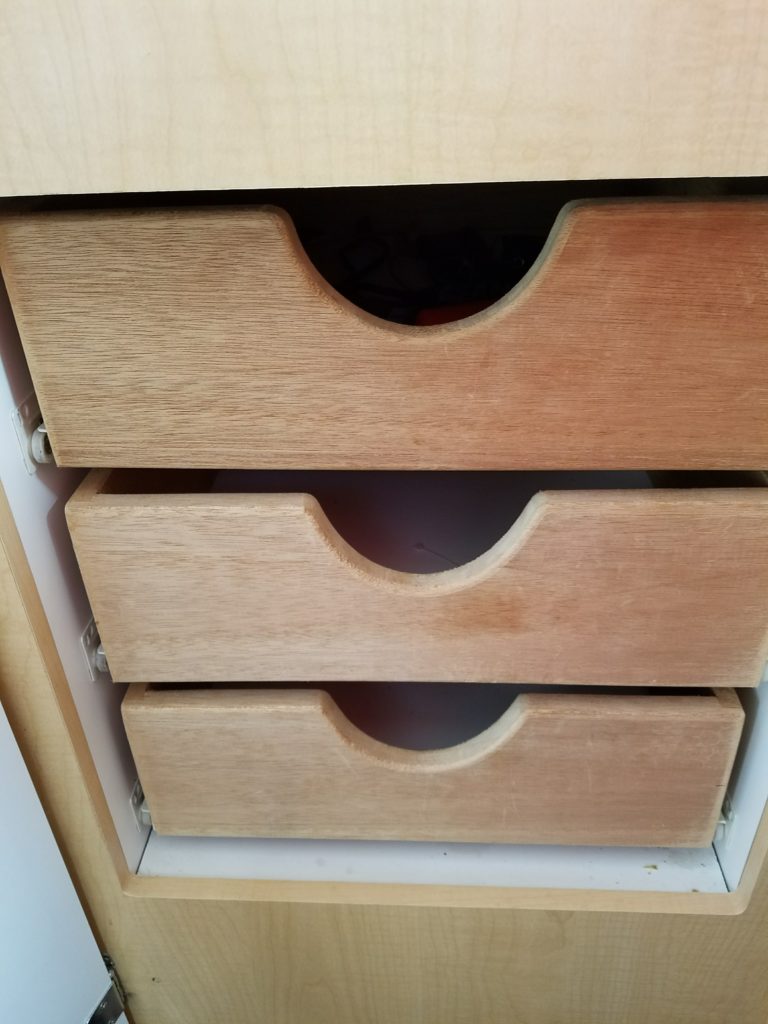 The aft berth (rear of the boat) has a full size mattress and two people can sleep comfortably here too. My brother is a large man and he and his wife fit great here! It too, has a privacy curtain separating it from the salon.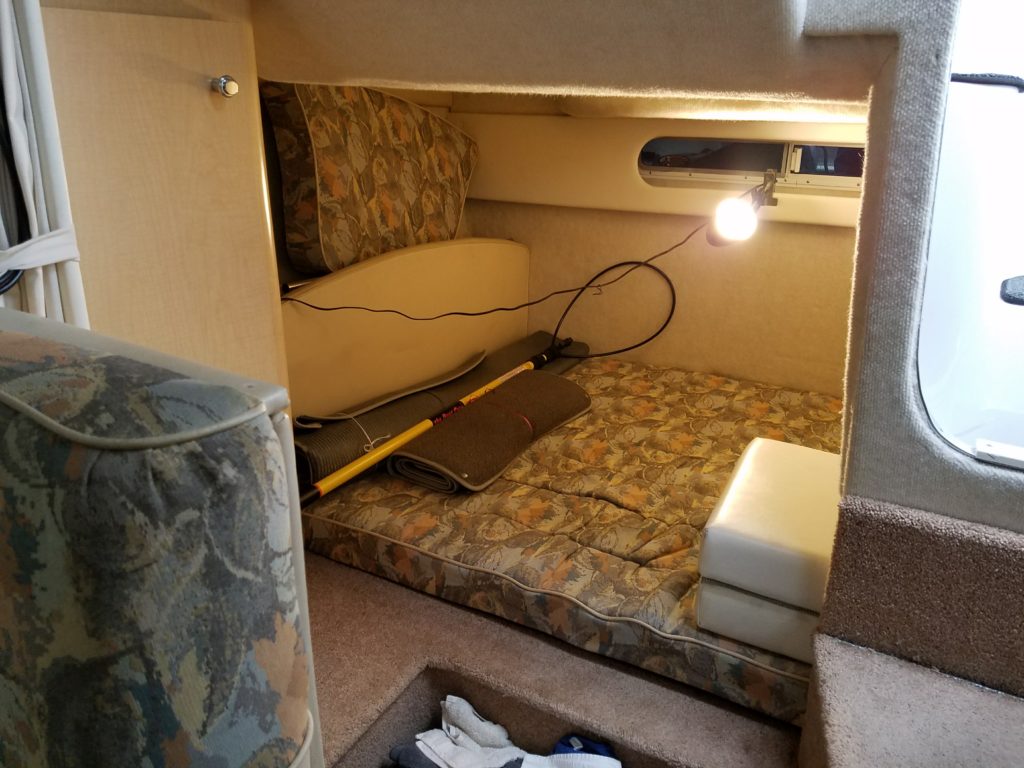 We bought this as our first boat to see how we would like sleeping and cooking on it and cruise around. We spend as many weekends on it as possible and we have been very fortunate that Seattle has had one of the best summers on record.  This winter will be interesting for us as we experiment staying on it in bad weather.