Sailing Books to read on our long vacation!
I love to read sailing books about true stories of adventurers around the world. We leave for
Punta Cana, Dominican Republic
tomorrow and I will be taking a few things to read on the beach. We have never been before and we're excited to visit the third largest Caribbean Island.  This will be one of our longest vacations we have had in a very long time – 9 nights and 10 days.  We are staying at a new resort to us,
Bahia Principe Ambar Blue
on the northeast coast of the island.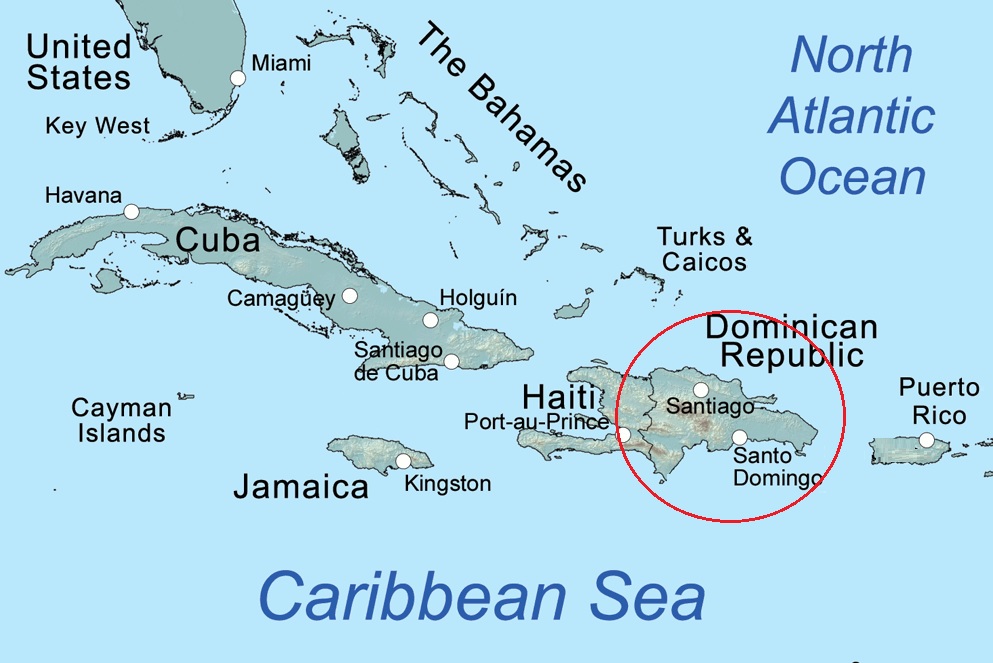 We have booked four excursions, including a couple sailing trips, swimming with the sharks & stingrays, rum factory, caves and a trip into Santa Domingo. Stay tuned for all of the great photos to come!
 With this long of a trip, I have to take a stack of magazines and books to read on the beach and by the pool. Of course magazine favorites will be Cruising World, Passage Maker, Sea…to name a few. But I'm excited about the new books I got this Christmas!
First up, is The Box Wine Sailors: Misadventures of a Broke Young Couple at Sea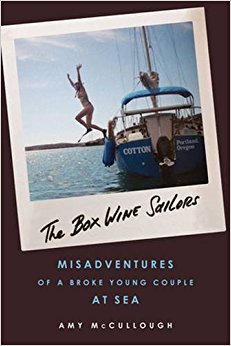 This is yet another true story of a young couple from Portland, OR with zero sailing experience, decide to go sail the Pacific Coast for a year. Their journey is comical and also very educational. Especially since it involves the Pacific Northwest. We have some of the most treacherous bodies of water between Seattle and San Francisco. With their annual budget of only $12,000, they set off in a 27′ sail boat from Portland down to Mexico. I just started this book, so I  can't wait to finish it while laying by the pool!
Favorite Author – Wendy Hinman
One of my favorite sailing books I've read is
Tightwads on the Loose: A Seven Year Pacific Odyssey
.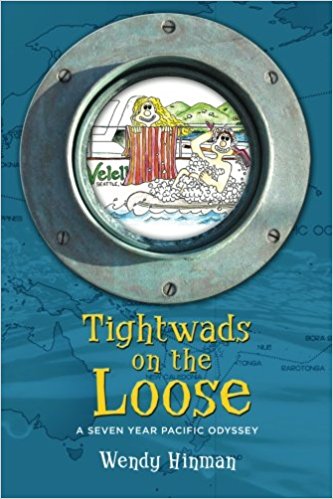 Wendy and her husband Garth, live right here in the Puget Sound. Years ago, they too, traveled on a 27′ sailing boat around the world!  I have run into Wendy each year at the Seattle Boat Show. This year I was thrilled that she has a new book out
Sea Trials: Around the World with Duct Tape and Bailing Wire
. This book tells the gripping story of a family in a tireless quest to sail around the world despite daunting challenges including a shipwreck, rebuilding a boat on a remote island, and threats from wild weather, pirates, gun boats, mines and thieves, a broken rig, scurvy and starvation.
Sea Trials
is a timeless story of struggle in the pursuit of a dream, filled with incredible challenges, glimpses of the fascinating cultures they encounter and enough levity to keep readers of all ages hooked to a suspenseful, satisfying ending.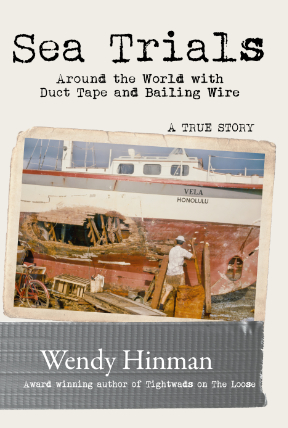 It's a BIG book, so we'll see if I finish it while on vacation!
So stay tuned for our return and report on Dominican Republic!  Scott & Ally