Downsizing our Home
Scott and I have been working on downsizing our home for the past year. You will recall that two years ago we were making preparations for me to move to Belize and we began removing clutter.  That project is never ending.
Since I have not been working these past few months, we decided to take advantage of my time off and really concentrate on prepping the house and downsizing. Are we selling our house you ask? The answer is yes, but we don't know when. Obviously, we want to take advantage of the market and so we are monitoring it carefully.
We've all read stories about couples selling everything they own to move onto a boat. In fact, just this week a young couple sold everything, bought a boat and two days later it sank. Unfortunately, they were not experienced sailors and the romance of the journey lead them down the wrong path. Scott and I plan on taking baby steps towards living on a boat, to make sure we can do it.
Moving to an Apartment or Condo
Before we decide to make the jump to a 50′ boat, we have decided to move to Downtown Seattle and live in an apartment or condo. This will really tell us if we can live in a very small space with limited storage. Not knowing what was out there, we toured four complexes a few weeks ago.
Ideally, we are looking for a two bedroom, two bath, but we did look at one bedrooms too. If you haven't looked at apartments lately, it will be a shock. I haven't lived in an apartment since 1990.
Queen Anne Neighborhood
The first one we looked at was way too small and not anything we would want to live in. Next we ventured to Expo on lower Queen Anne. Scott and I loved that it had all of the amenities and numerous restaurants below the apartment complex.  They also had a fabulous roof top deck, so you could enjoy the outdoors during the summer.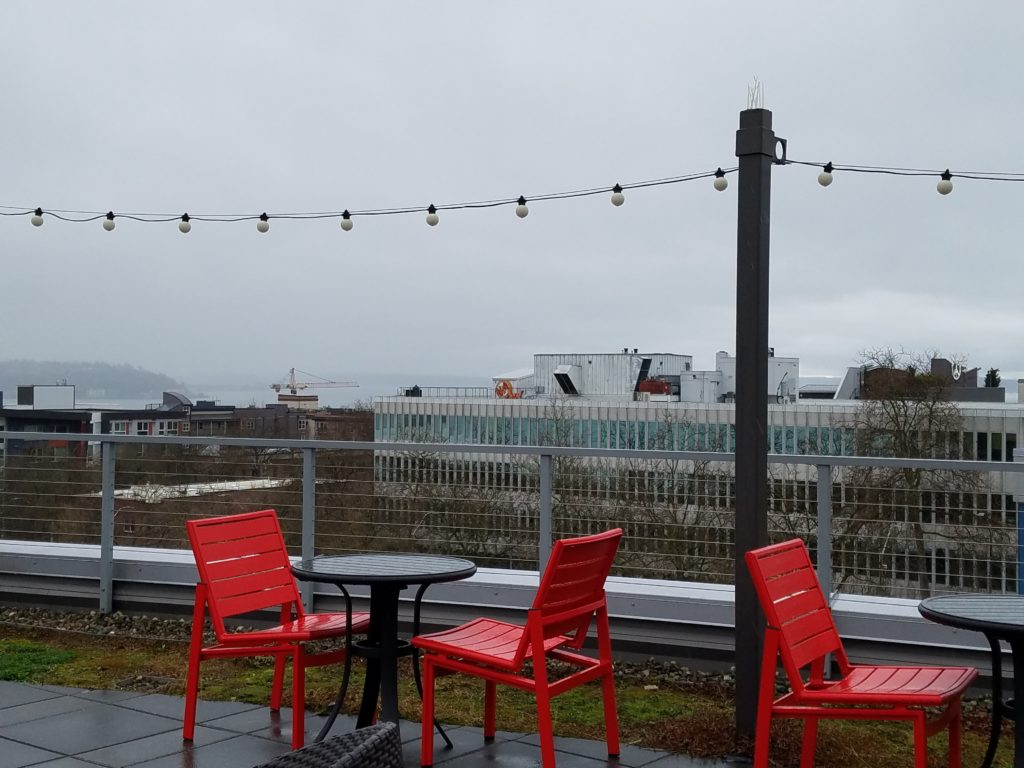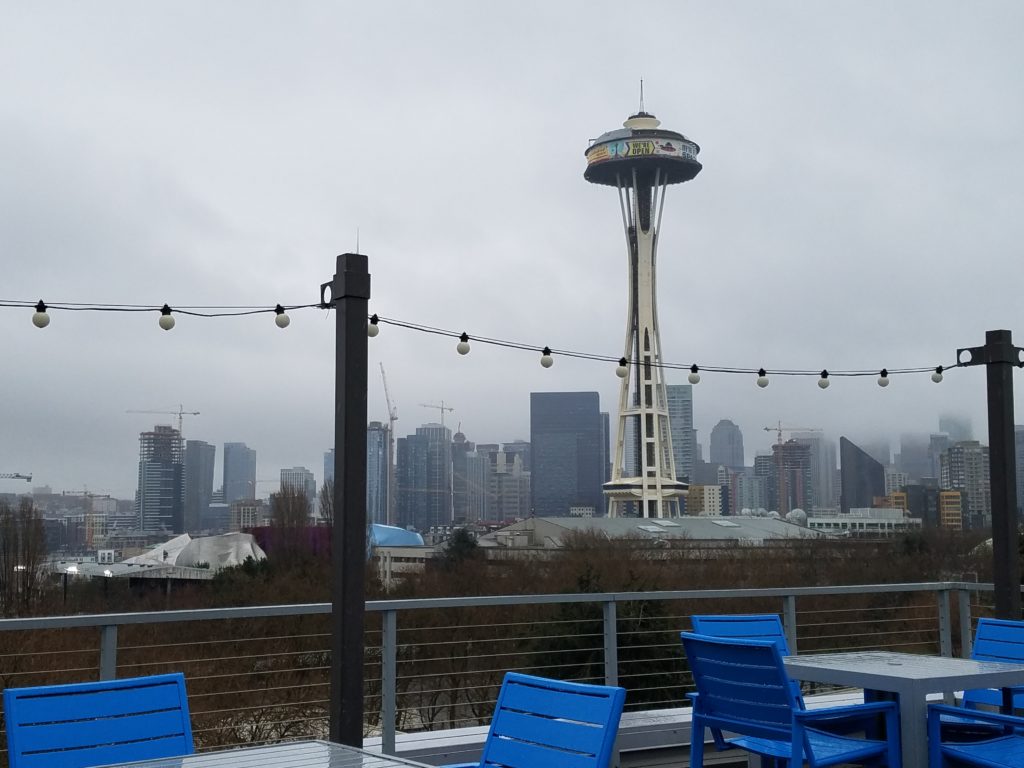 Instead of doing "studio" apartments, the new thing now is "one bedroom suites", which have a glass door enclosing the bedroom and a 3/4 wall separating it from the living room. This would be great for a single person, but not a married couple accustomed to living in a big house.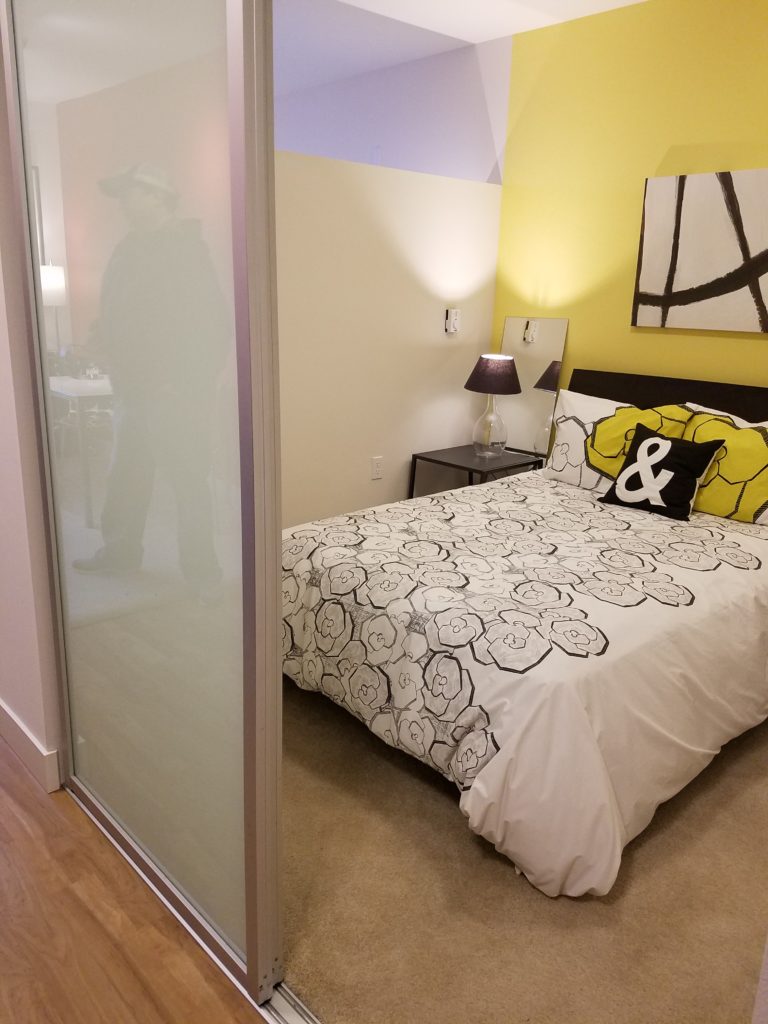 The bedroom above, is directly across from the kitchen.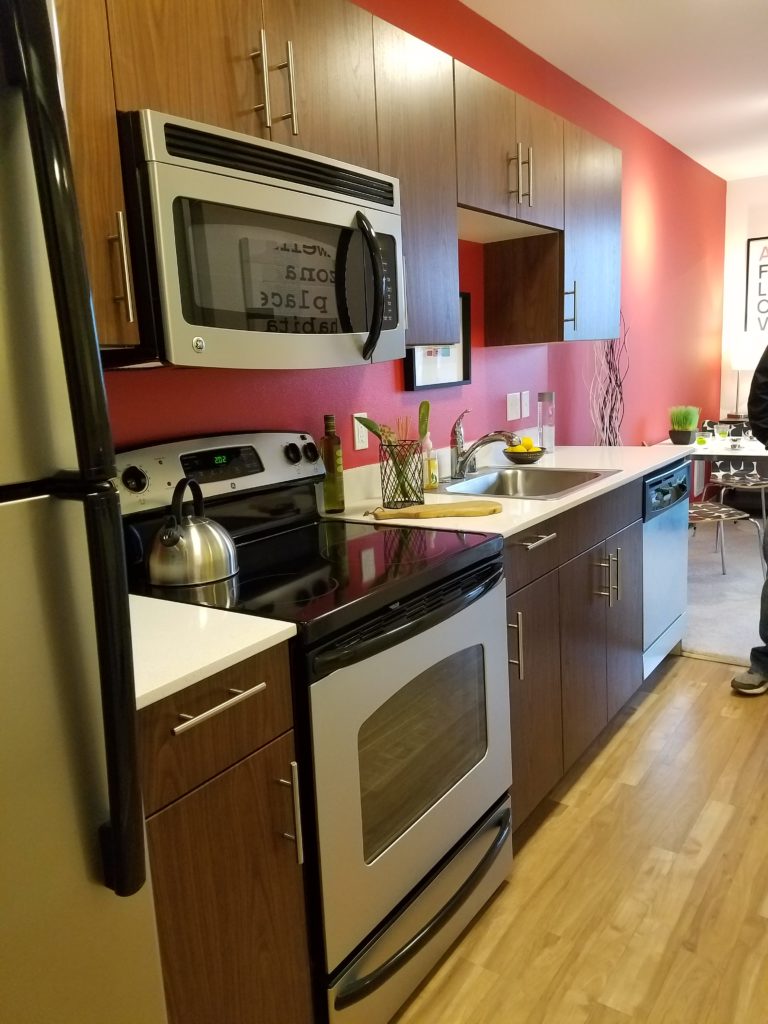 Scott and I were surprised that all of the apartments we looked at, offered full size amenities, such as washer, dryer, dishwashers and refrigerators.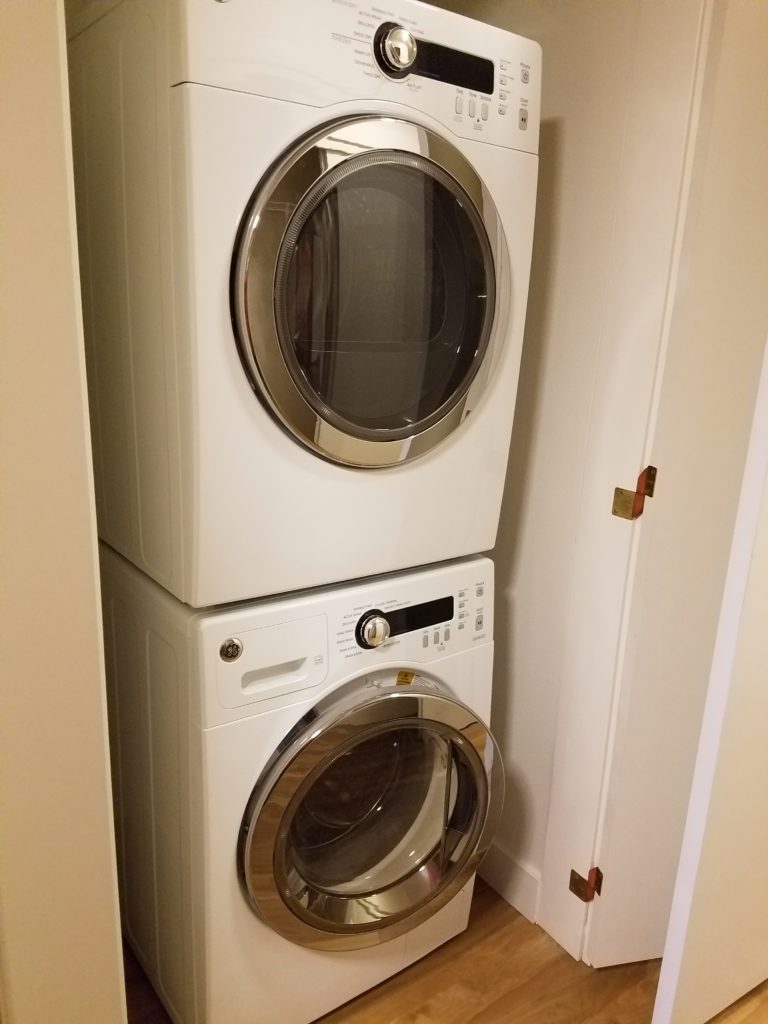 So did we find anything we liked? Actually, we did like the two bedroom, two bath unit at Expo. The key will be if these units are available when we are ready to move.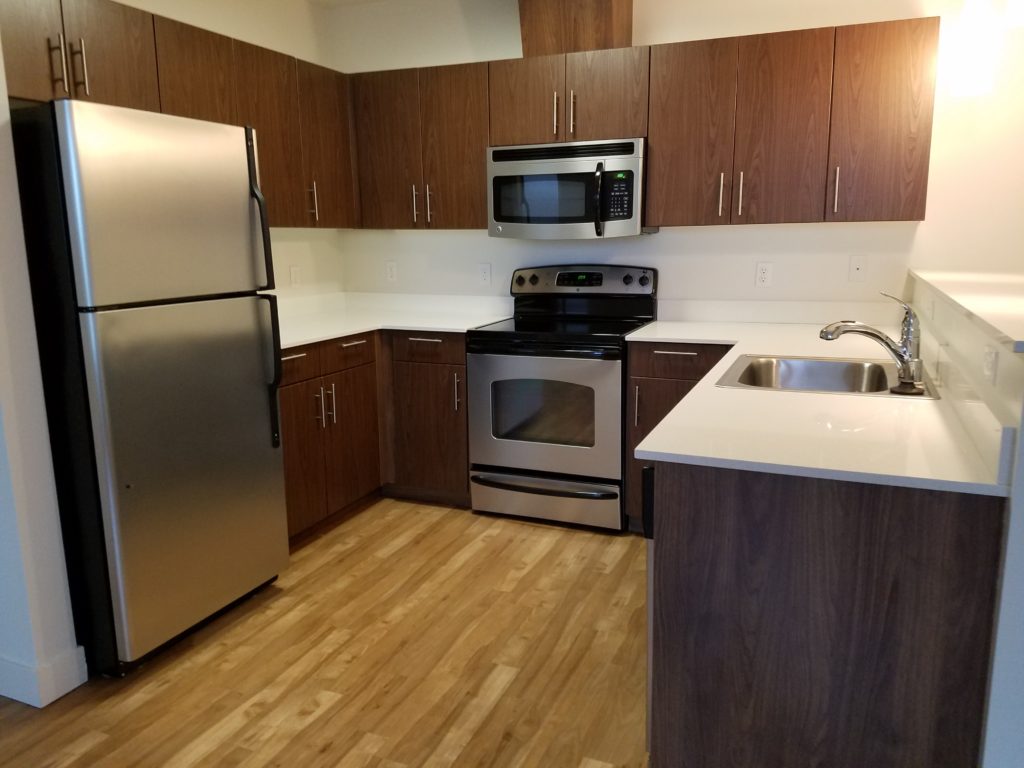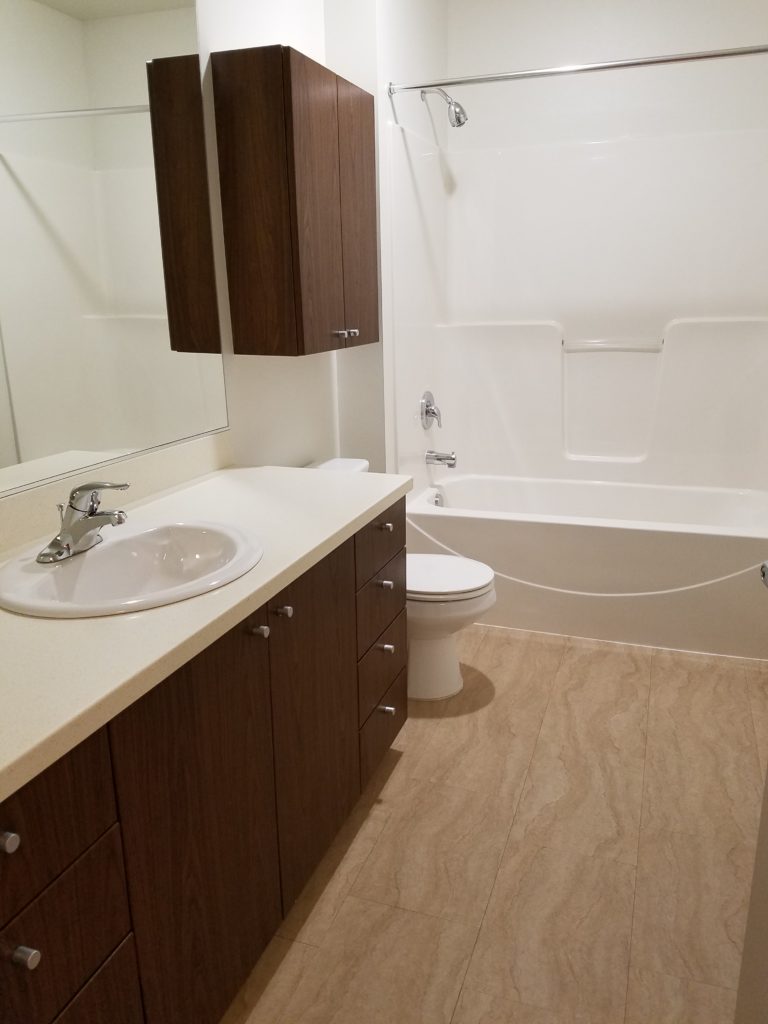 Ballard Neighborhood
From Queen Anne, we set out to view a new building in Ballard called Leva. The apartments in this building were very simple and it was obvious you would need to use your furniture to create the different living spaces.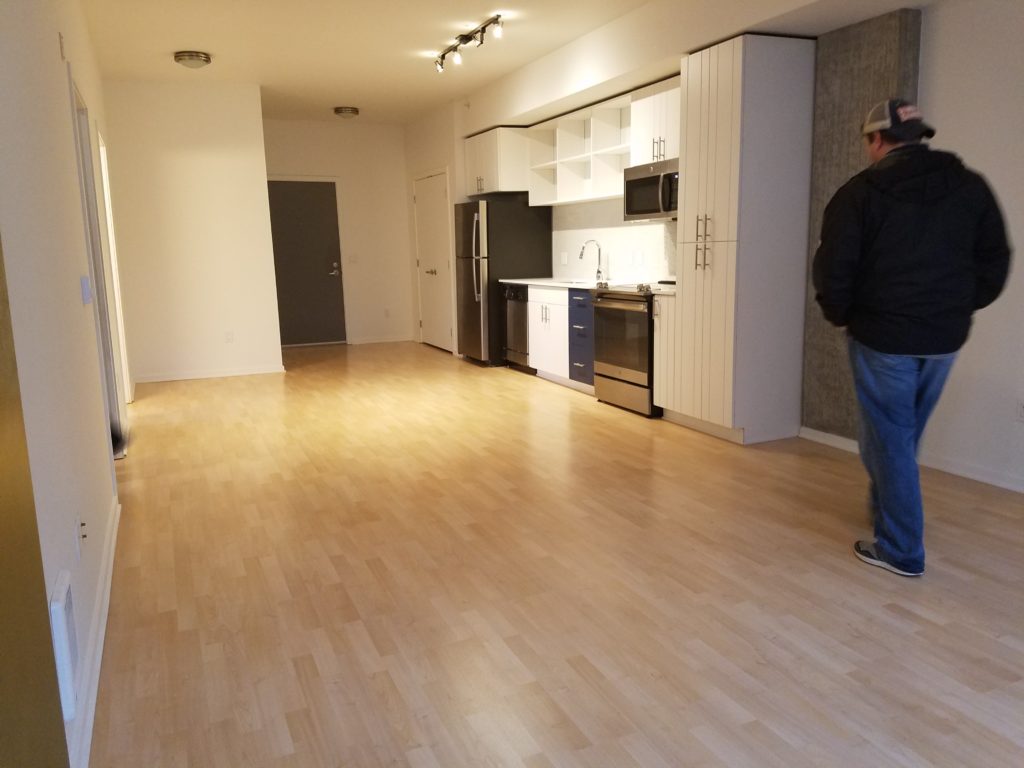 Many people are reminding us that living in a 950 sq ft apartment is going to be a shock, but that is the point. It's better to move to a very small space on land & see how we like it, before we invest in a boat.
Removing Clutter
First on my list is tackling my photo albums and family keepsakes. Since we don't have children to pass them on to, I have been dividing everything up for other family members. Not only do I have over twenty photo albums of my own, but I had my parent's and my grandparent's albums. So I have been scanning photos for almost a month. As weird as this will sound to many, after I scan the photos, I throw away the albums. No need to keep them anymore, as they won't fit on a boat. The photos I've kept to divvy up.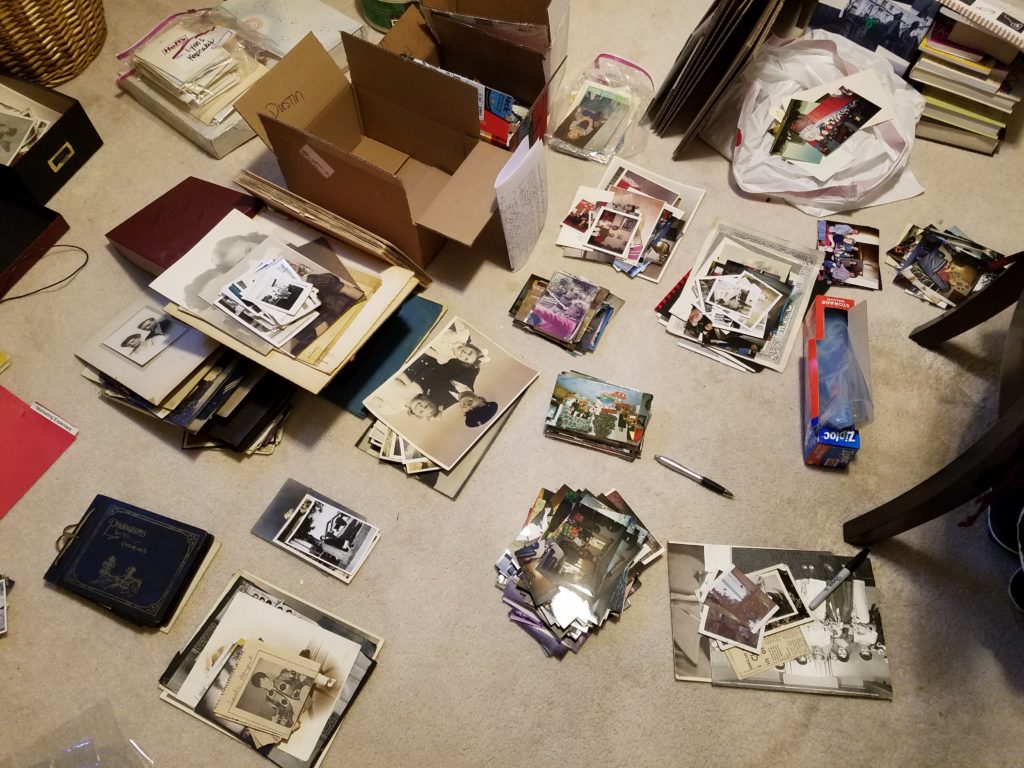 Next we have been dividing up our "stuff" into four (piles).
Keep & Store (we will get a storage unit)
Sell
Donate
Throw away
It's amazing how much stuff one couple can accumulate over sixteen years. Some of it, we have never touched or seen in that amount of time.  At the same time, we are "downsizing", so we have to look at those items we do use regularly. For example, do we need 12 bath towels, 36 wine glasses & 5 sets of sheets if we're living in an apartment?
Next we have been painting bedrooms and some common areas. Funny that two of the bedrooms were never painted, so now they look really good.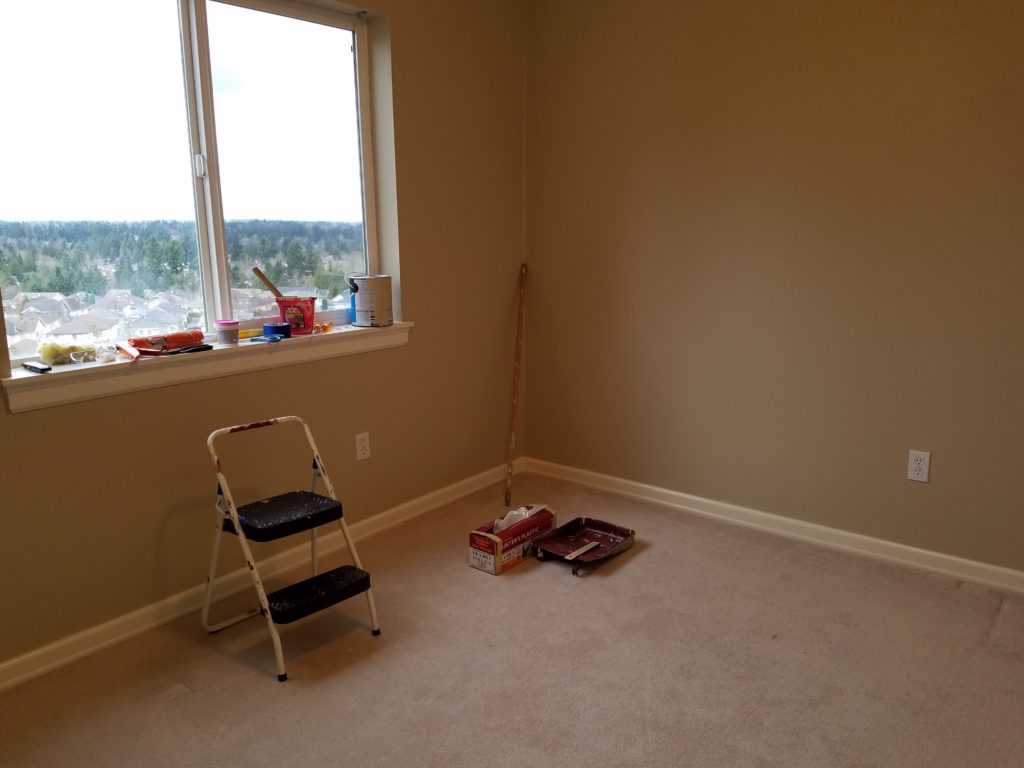 There's a lot yet to do, but I am the type of person who wants to maximize my time and so this is what I'm tackling now since I have the time available.
Won't you miss your house and view?
That's the question everyone keeps asking us. Until you get to this stage, you can't understand why we are doing this.  Scott and I live in a four bedroom, three bath, three living room, two dining area, etc house and only use a fraction of it. While we will miss our amazing view, we are simply swapping it out for another great view.
So stay tuned for our next update! The next month will be full of big changes.
Cheers, Scott and Ally
Be sure to follow us on Facebook, Instagram, Twitter and YouTube!
#BoatingJourney #KokomoSeattle