Seattle Boat Show 2018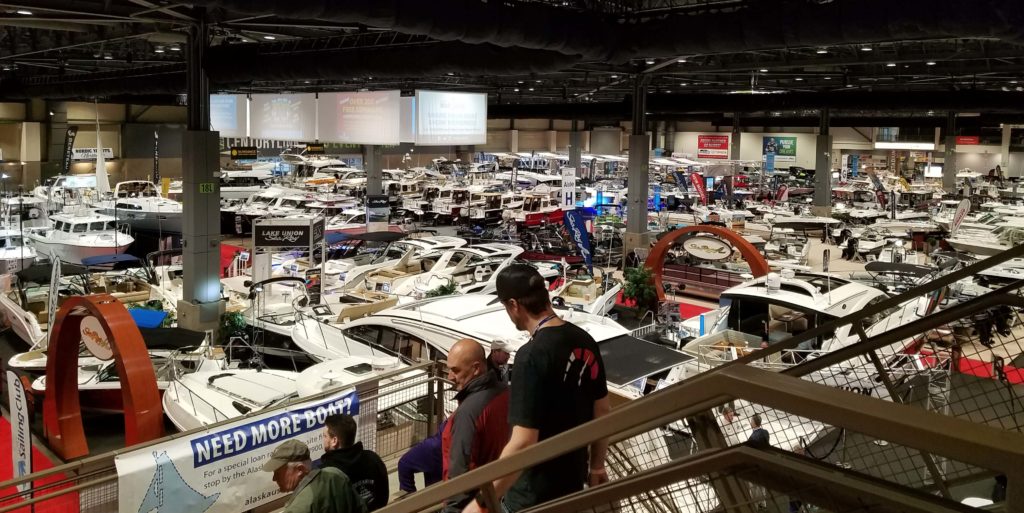 Last Saturday, Scott and I attended the Seattle Boat Show for the tenth year in a row. This is the largest boat show on the west coast. If you recall from my last blog, we planned on staying the night on the boat Friday and Saturday, to have a "staycation" in Seattle. Well, after the weather forecast came out on Thursday, change of plans!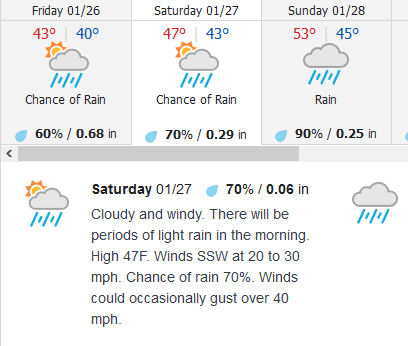 Wait until you see the video footage I took! We are so glad we did not stay on the boat! We heard from marina neighbors that the waves were crashing over the breakwater wall. High tide was at noon and was 11.6′! With gusts of 40mph, this was a very unpleasant day on the water.
Show #1 – Century Link Field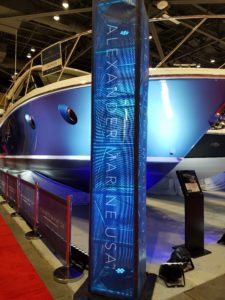 This year, there were three locations for the boat show. The big show is at Century Link and the other two locations were at Bell Harbor Marina and Lake Union. At Century Link, they have two levels with boats on the lower level and vendors on the top.
While we did enjoy looking at newer boats, we actually had a mission for this show:
Look at Toilets – we need to get one with a macerator
Talk to Sea View Marine about hauling out & working on the boat
Find an Isinglass installer and get pricing (we talked to Sea Marine in Port Townsend)
Look for a propeller company to replace our current ones  (there were no suppliers at the show!)
Toilets
That's a fun topic. Not surprising, this booth was packed! Probably because anyone who has a manual flush toilet has toilet envy to the electronic macerating ones.  The sales rep was very helpful and said it is somewhat easy to swap out. The only catch is it needs a power supply.  Chances are, we won't be replacing our current one. Back to "no toilet paper" rules.
I know you are asking the question "So are you keeping this boat?". The answer is, we don't know yet.  We will either keep Kokomo and invest in it. The boat needs to be hauled out, under painted and have the props replaced. If Scott and I find a different boat that is bigger, more seaworthy and within our budget, we will consider upgrading. Right now, we are researching all of our options.
Fun Surprises at the Show
Meeting Wendy Hinman
If you follow our blog & our Twitter account, you know that one of my favorite authors is Wendy Hinman. Wendy's first book, "Tightwads on the Loose: A Seven Year Pacific Odyssey
" fascinated me! She and her husband are from Seattle and they traveled across the globe on a 31′ sailboat! You have to read it!
I met Wendy years ago at the Seattle Boat Show and last year when I ran into her, she had just released her second book "Sea Trials: Around the World with Duct Tape and Bailing Wire
". The title of the book is not exaggerating! This is another must read. Over the past year, we have tweeted and re-shared Wendy's posts and when we ran into her on Saturday, she was so grateful! Be sure to pick up her books.
Elliott Bay Marina
Scott and I went on a hunt to find Elliott Bay Marina, as they had some kind of activity.  Turns out, you had to make ten basket ball goals in 20 seconds and Scott did it! He won a $10 gift card at the Fuel Dock!
Sea View Boat Yard
Most of our boating friends referred us to Sea View Boat Yard to haul out Kokomo. They have two locations, one at Shilshole in Seattle and one in Bellingham.  Scott and I talked at length with the sales rep and got pricing for everything we need to do. Then they had a "spin the wheel" contest and we won "10% off Labor"!  Woot Woot! At $105/hour, that saves us quite a bit of money!
Show #2 – Bell Harbor Marina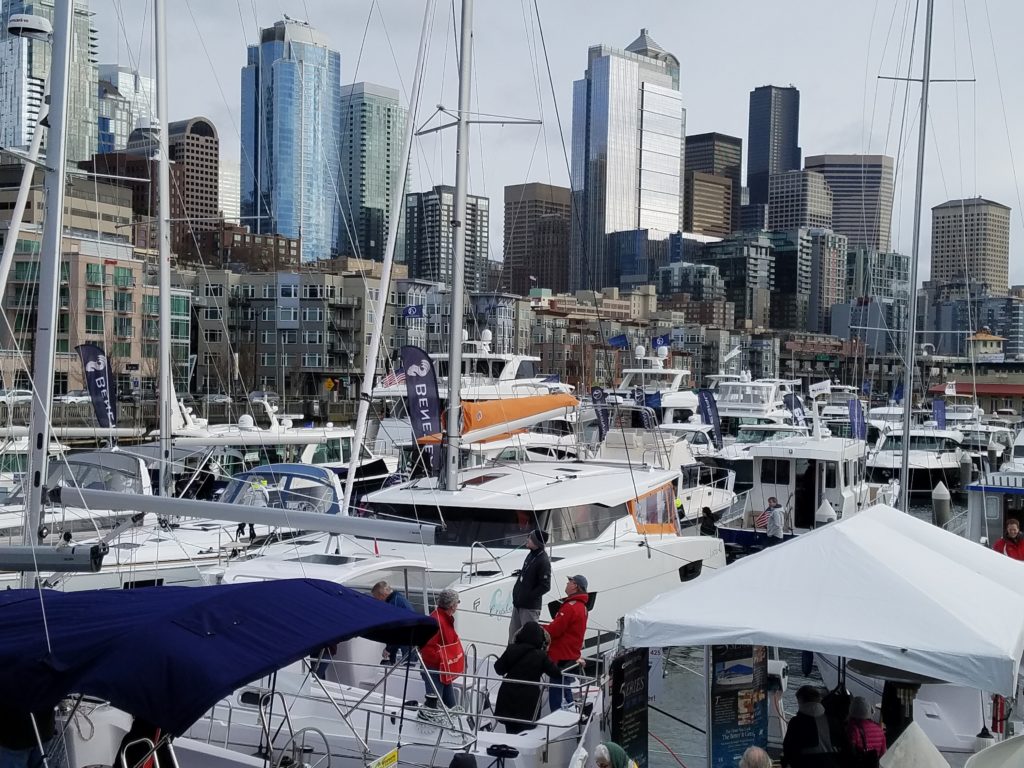 The boat show offers complimentary shuttle service between all three locations. Our next stop was at Bell Harbor Marina in downtown Seattle. The winds were crazy when we arrived! Again, be sure to watch our video for the full footage. It was so windy, that we were getting a bit sea sick looking at a 39′ Carver that we actually loved.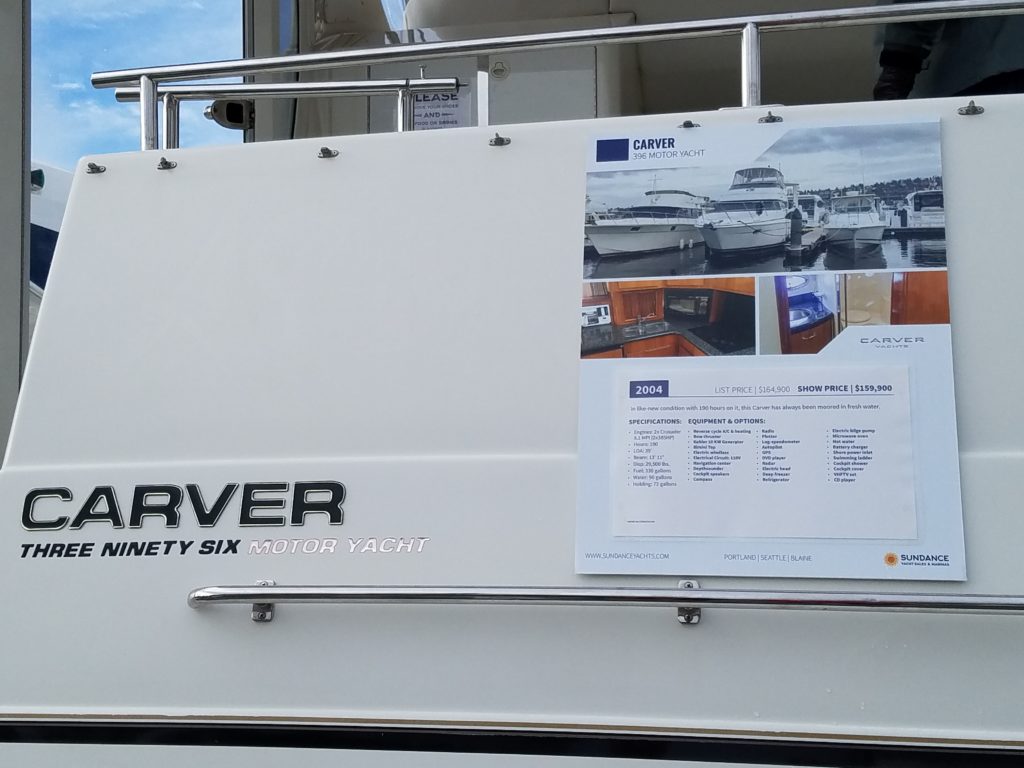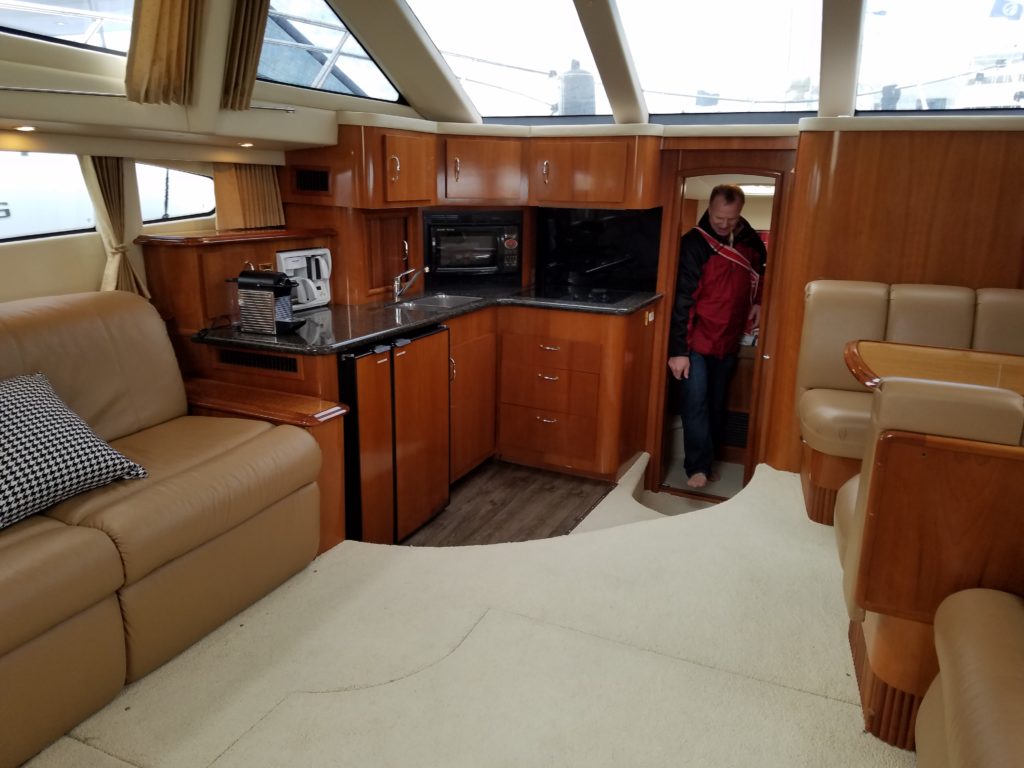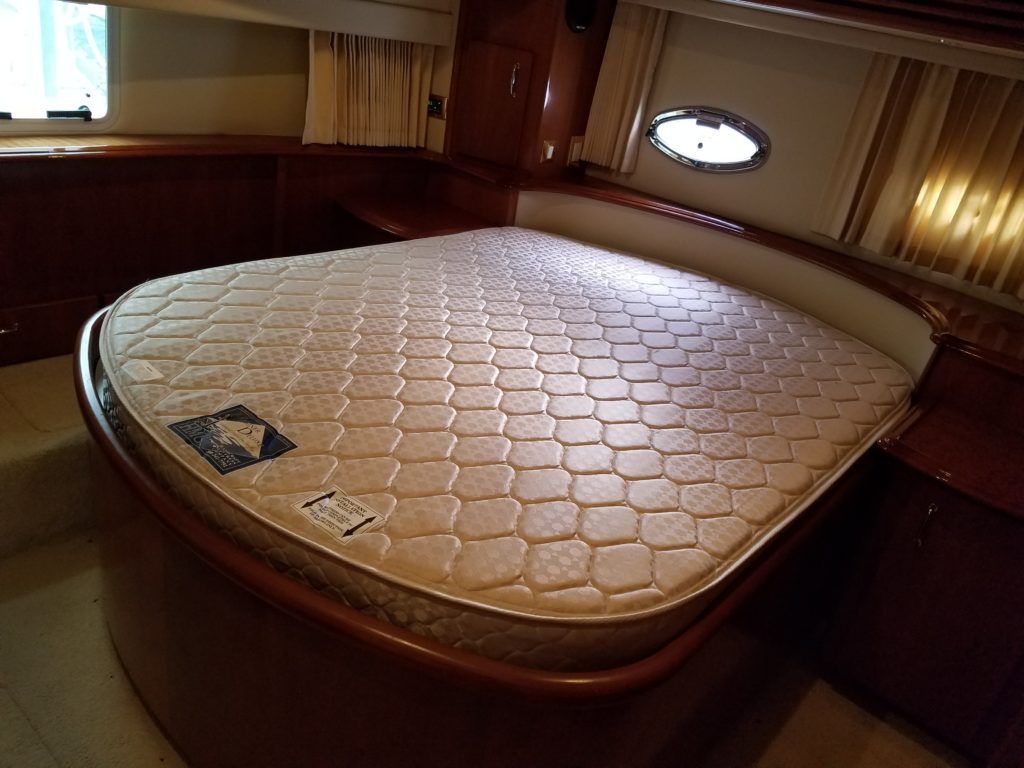 Touring the brand new $11 million Ocean Alexander 100′ MY
I was surprised that we were able to tour this Ocean Alexander yacht without all of the red tape. It truly was a gorgeous boat and bigger than my house! We included a lot of footage in the video, so be sure to watch it towards the end.
Show #3 – Lake Union
Scott and I attend two boat shows a year at Lake Union, including the Boats Afloat Show. We knew that this location would be mostly either larger boats over 50′ or Trawlers. By the time we got to Lake Union, we were starting to get cold and tired.  While we didn't see any boats that would work for our budget, we did look at two really amazing ocean worthy Trawlers!
Sea Lion – Fraser Yacht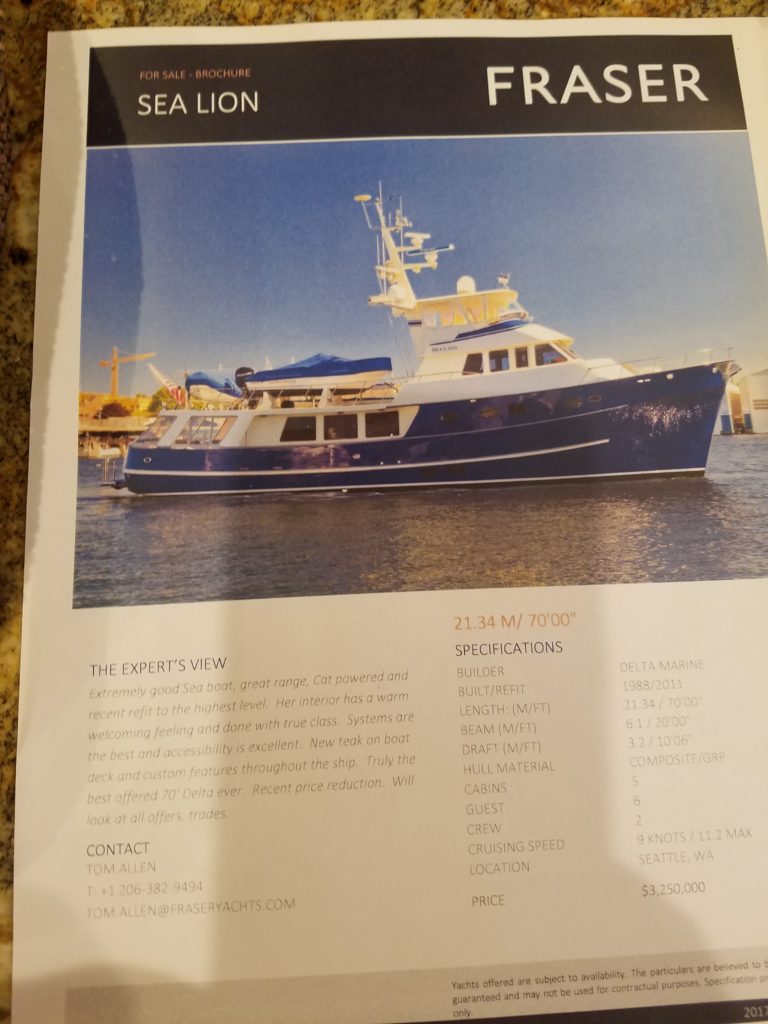 Surprising, this yacht only had one engine, but a great engine at that!
Rock A Bye – Precision Trawler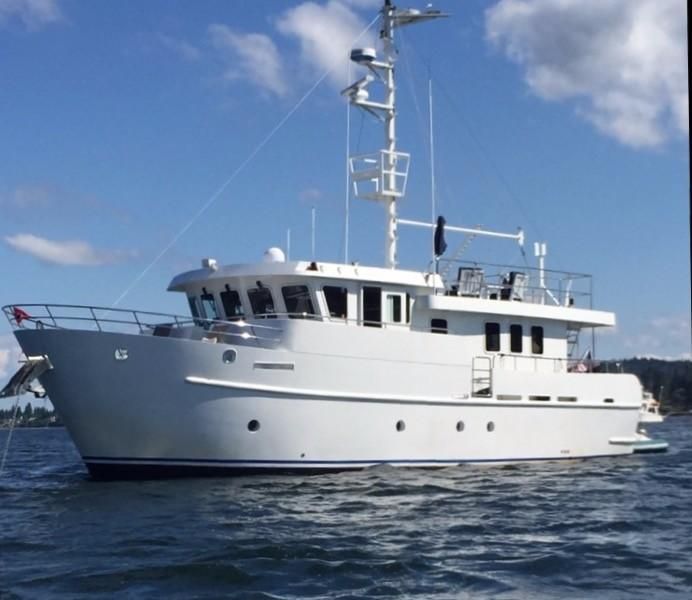 This trawler was heavy duty! Each of the staterooms had locking air tight doors and this vessel is meant to travel a long ways.
Wrapping up the Show
After six hours, Scott and I were ready to call it a day! The Seattle Boat Show offers multi day passes and honestly, that is probably the best way to view the show. That's how we attend the Annapolis and Miami shows. There are great seminars during the show, along with festivities for families. The show goes until February 3, 2018, so you still have time to go visit – and hopefully during better weather! Check out our next post, as we cover more on the show.
Boating Journey has a new channel on YouTube! Be sure to subscribe for upcoming episodes. Below is the video for the tour of this year's Seattle Boat Show 2018.
Thank you for following us and sharing! Until next time! Scott and Ally
Follow us on Twitter, Facebook, Instagram and YouTube!