Fall Boating……..
Scott and I are so glad that we have chosen to use our boat all year round, as this past weekend was a perfect time for Fall boating.  It was unusually warm during the day with temps of 69º and no wind at all. We headed down to the boat at Elliott Bay Marina on Friday afternoon with our golden retriever Mac.  We didn't think he would have another weekend on the boat due to his age and health, but he did great! The colors of the trees are absolutely gorgeous at the marina! I shared many photos in my blog about autumn in the marina.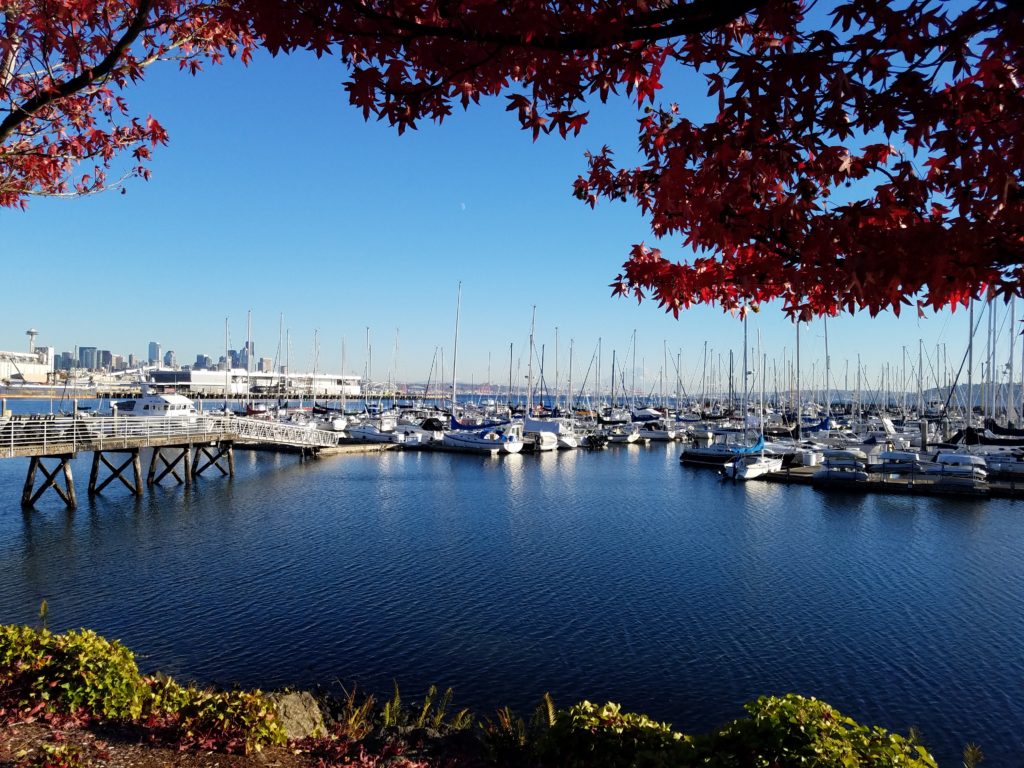 If you remember back a few weeks, we had removed everything off of the boat, including our bedding. So we had to bring our bedding and pillows back down for the weekend. Luckily, I use Jumbo Space Saver Bags
which work great.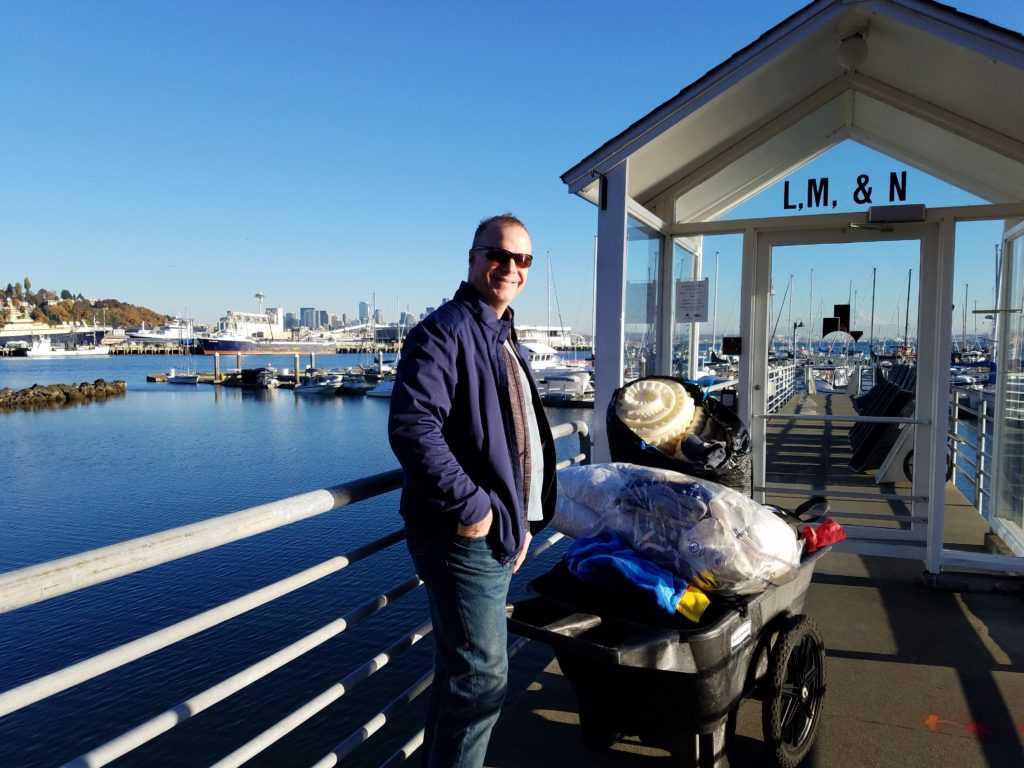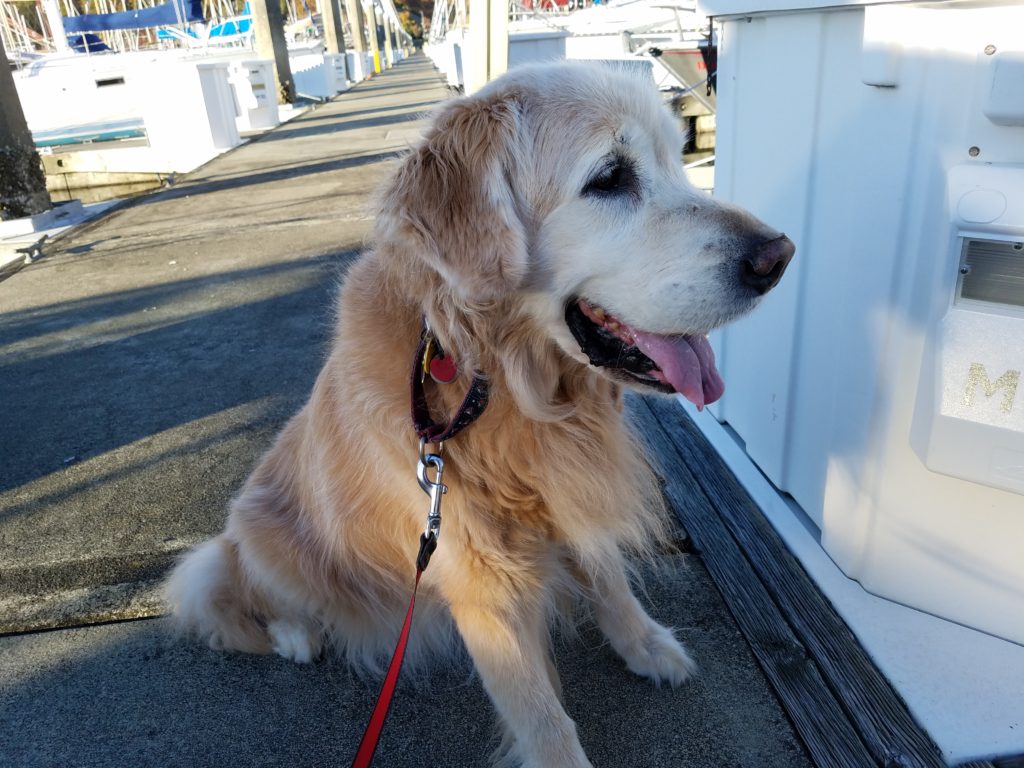 The water was so calm it looked like glass! During the Fall and Winter, the marina is very quiet as many boats have left for the season. We soaked up the sun with a few cocktails and enjoyed our happy hour.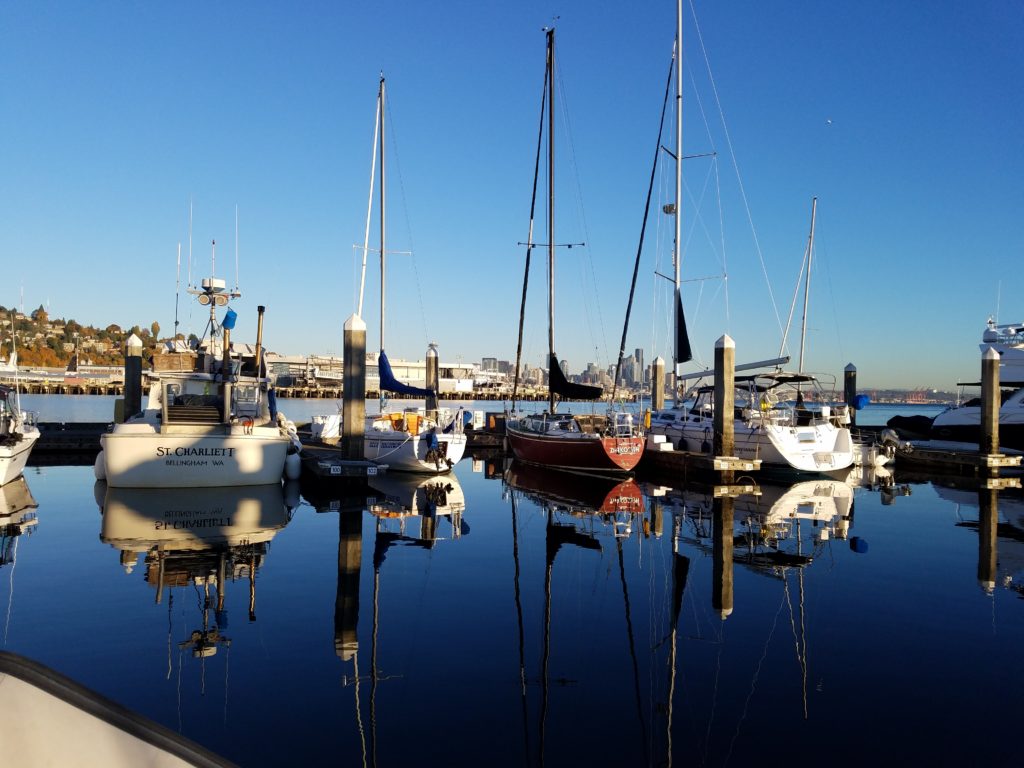 During  the Summer, the sunset is so far north, that we can barely see it. Now it is setting much farther south and we can actually enjoy it. Here are the two season's sunsets from the bow of our boat.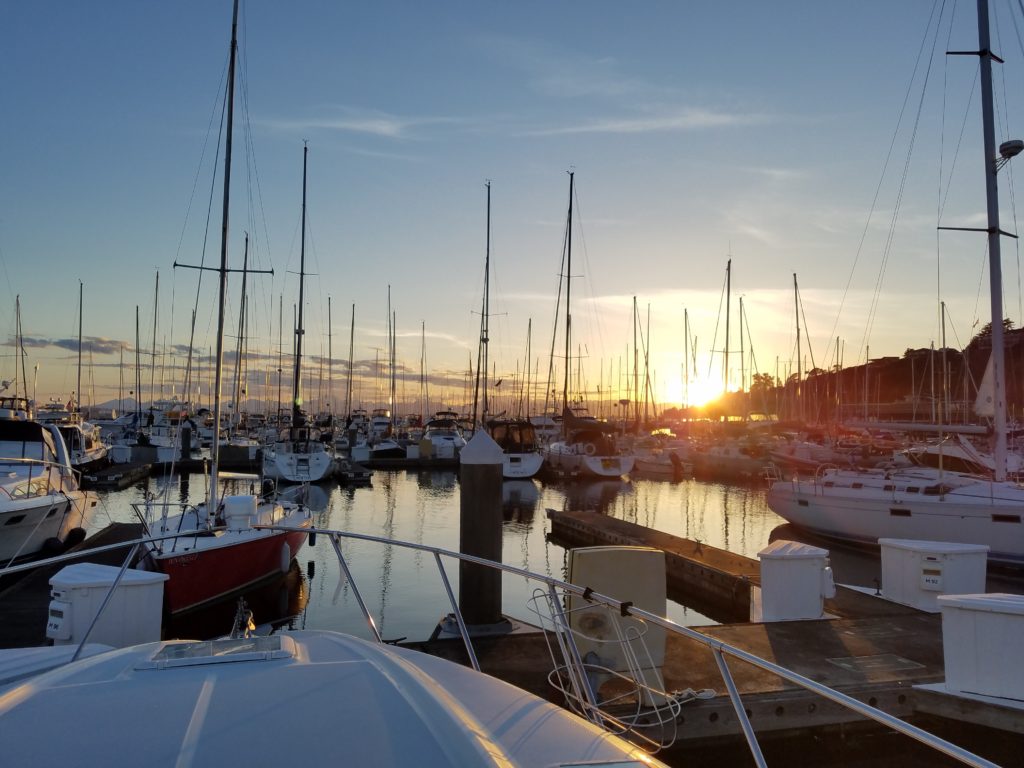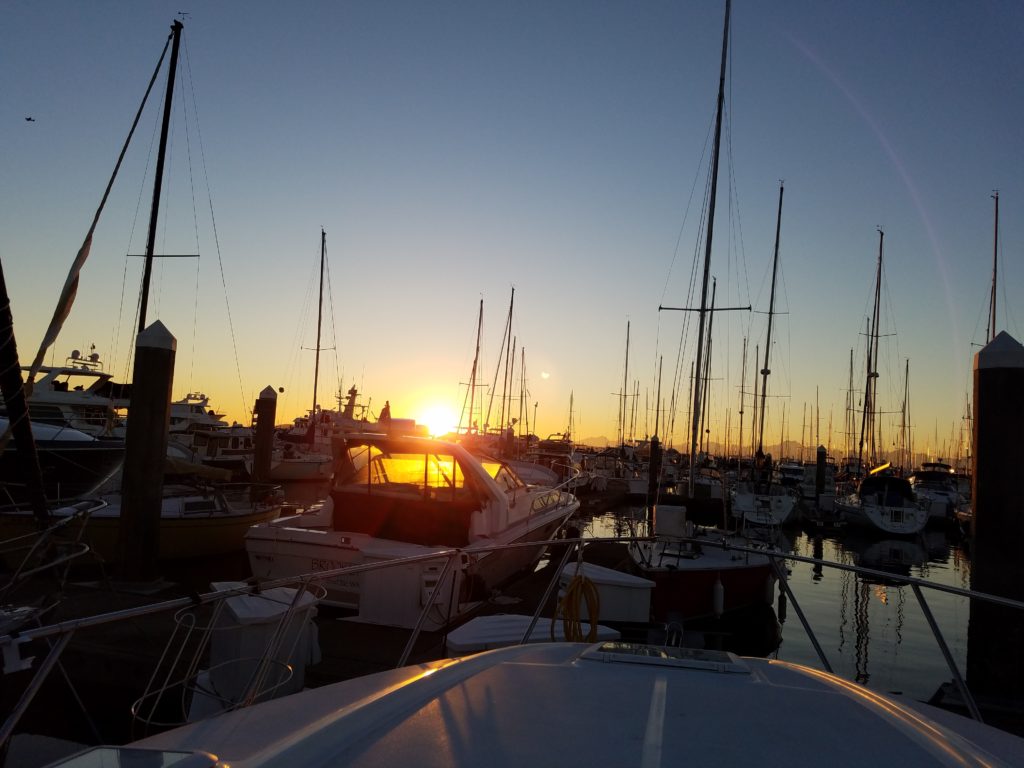 Scott and I had dinner on Queen Anne, one of Seattle's quaint neighborhoods. They have lots of restaurants and bars to choose from. It was  Halloween weekend, so everyone was dressed up.  We headed back to the marina fairly early and the moonrise was absolutely stunning! Using just my Samsung Edge 7 phone, it takes amazing photos!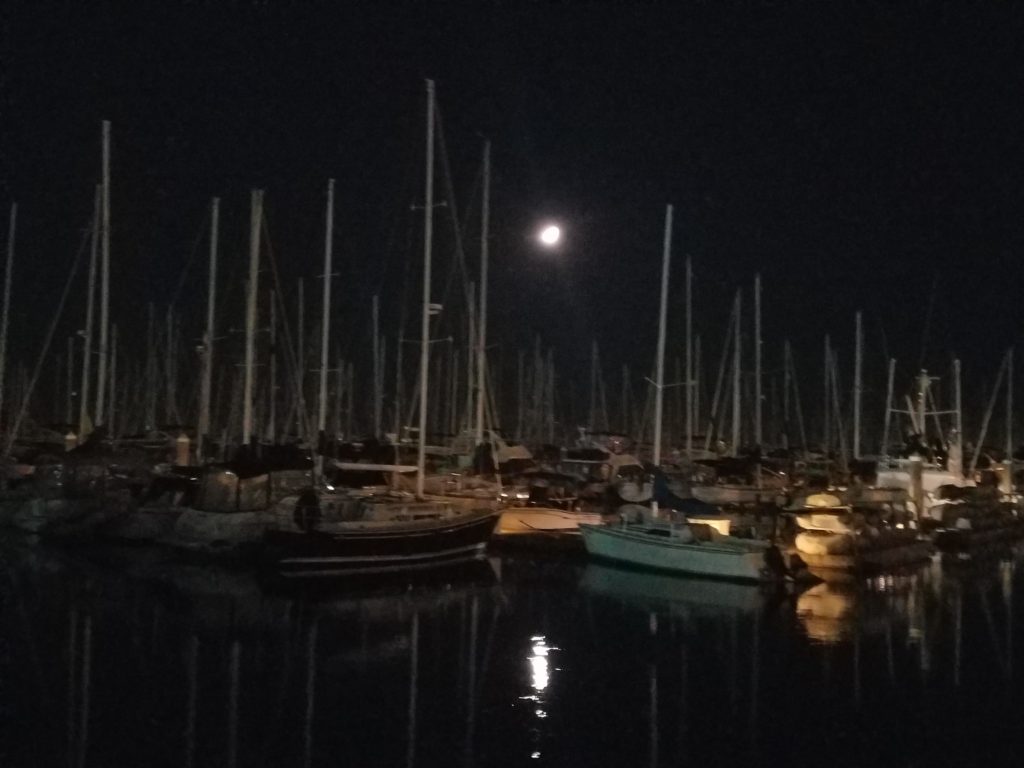 Our first Fall Saturday on the boat
We woke up around 7:30am and the sunrise made DT Seattle look like it was on fire!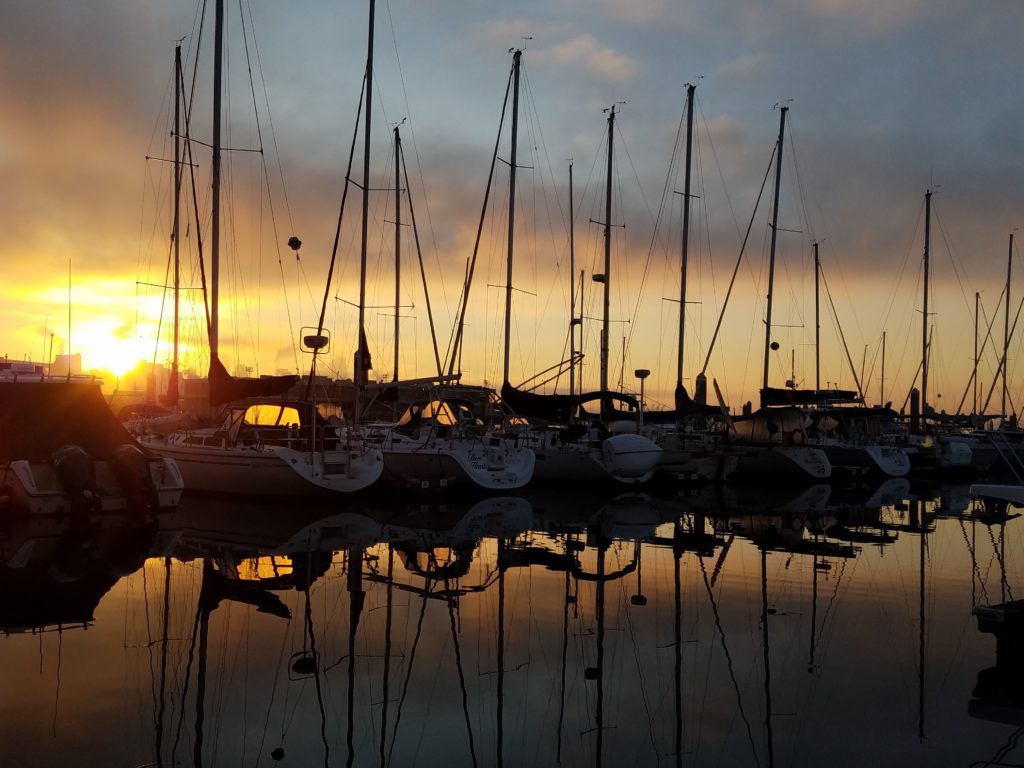 Feeling a bit lazy, Scott and I decided to go out for breakfast. Ballard is only about 5 minutes from the marina, so we headed to a new restaurant called "Eggs and Us". I love all things eggs and their menu was huge! The food was outstanding and perfect. Scott ordered the "Elvis Presley" and OMG! This was a French toast dish – two pieces of bread, with peanut butter between them, then dipped in egg wash and dredged in Panko crumbs. Then they deep fry it! LOL. I don't normally take food photos, but you have to see this!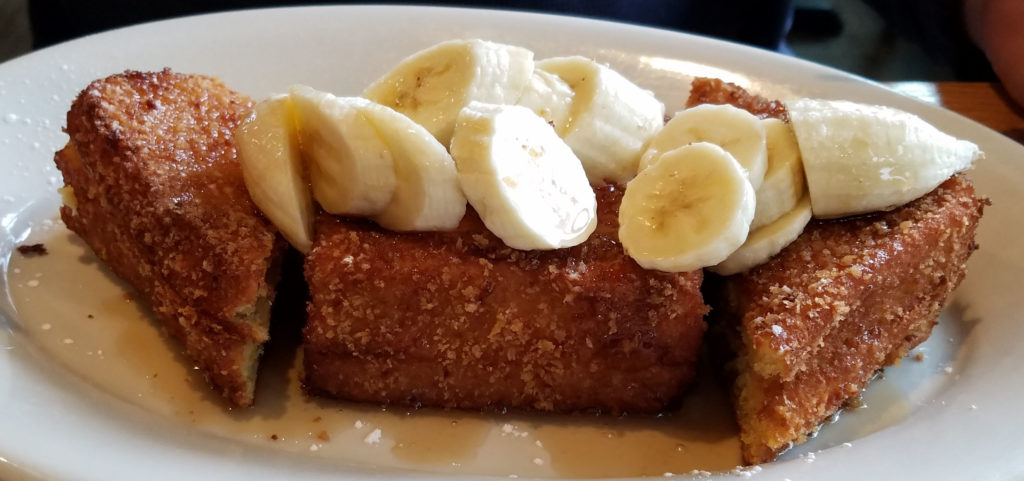 Ally Docking the Boat
We decided to take advantage of the perfect weather and have me practice docking on the "yacht dock" at the marina. The winds were basically non existent and it was the perfect day to do this.
Here's the video of Ally docking the boat:
Docking a boat is definitely nerve racking! A few months ago, I tried on the same dock but I freaked out because it was really windy. It is helpful having someone tell you specifically what to do as you are moving. BUT if they call out the wrong instructions, it can also fluster you.
After docking about four times, we headed into the marina. Scott wanted me to pull completely into our fairway (not slip) and I got around the first two yachts and then I had him take over. Remember, Scott's first docking event (which he did without instruction – wow!).  Again, here's what we have to do to get into our slip. My advice, is take it very slow and feel comfortable. For me, I didn't like practicing around other objects (boats, booms or buoys.). Once you find your comfort zone, then go at your own pace.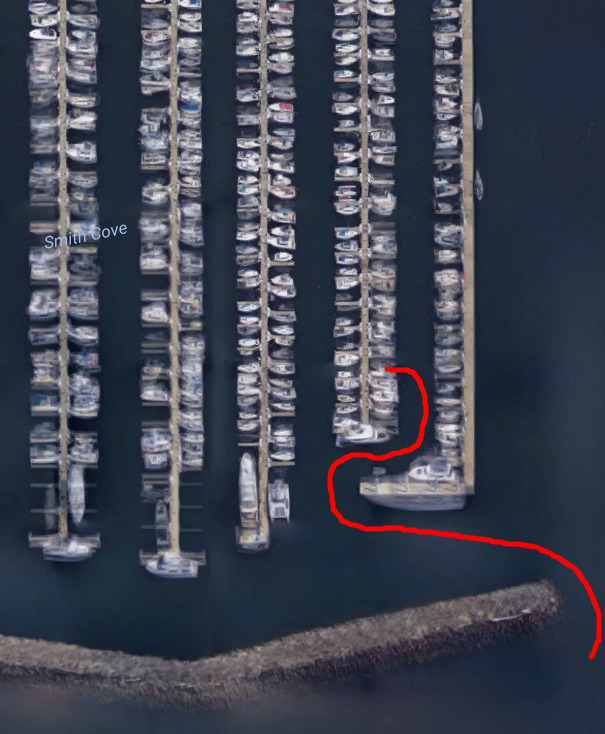 Trail walk from Elliott Bay Marina
After practicing on the boat, we needed to get out for a walk. There are two marked walking paths from Elliott Bay Marina and we took the one to the north.  We ended up doing a full loop, which was about 4-5 miles!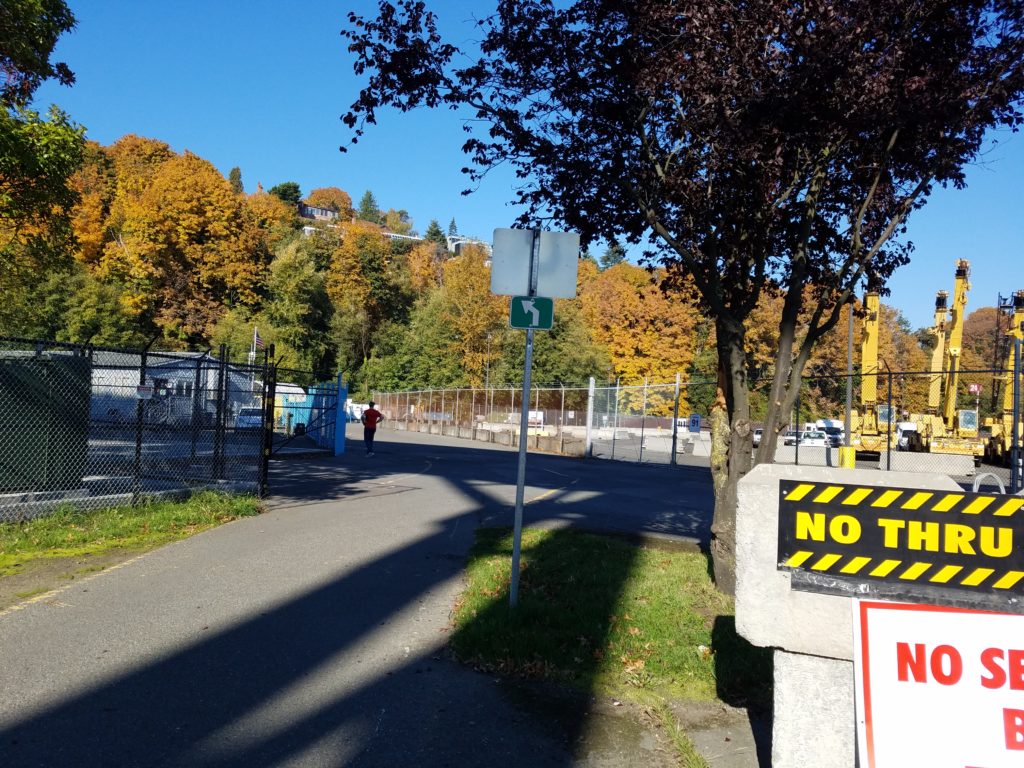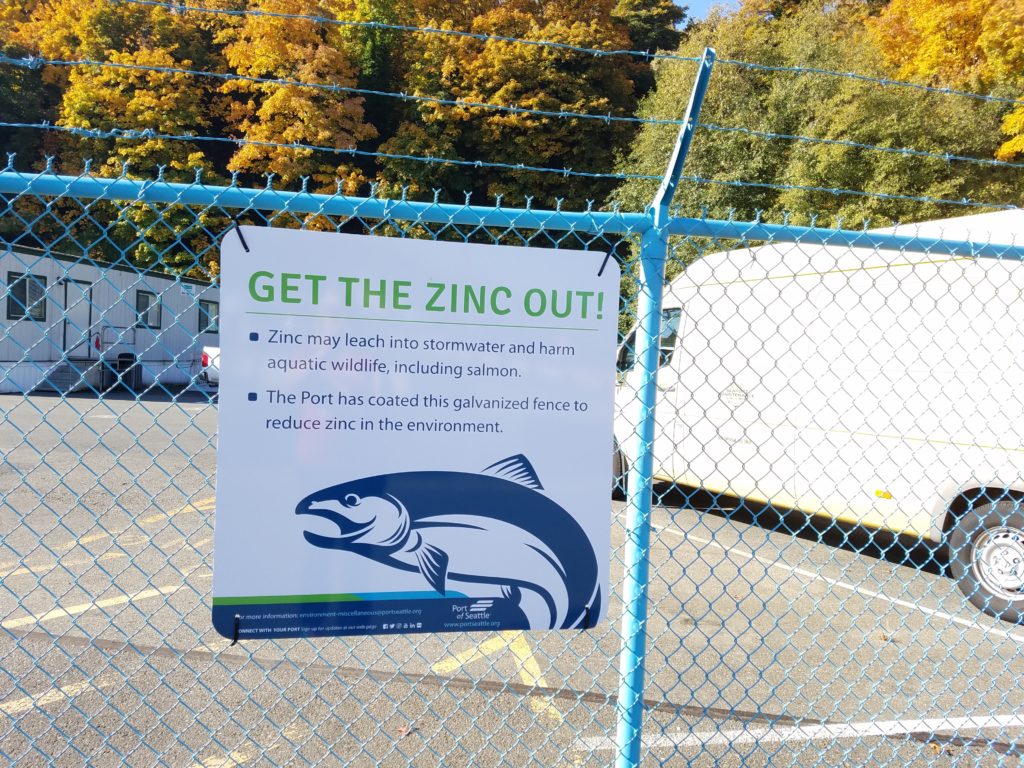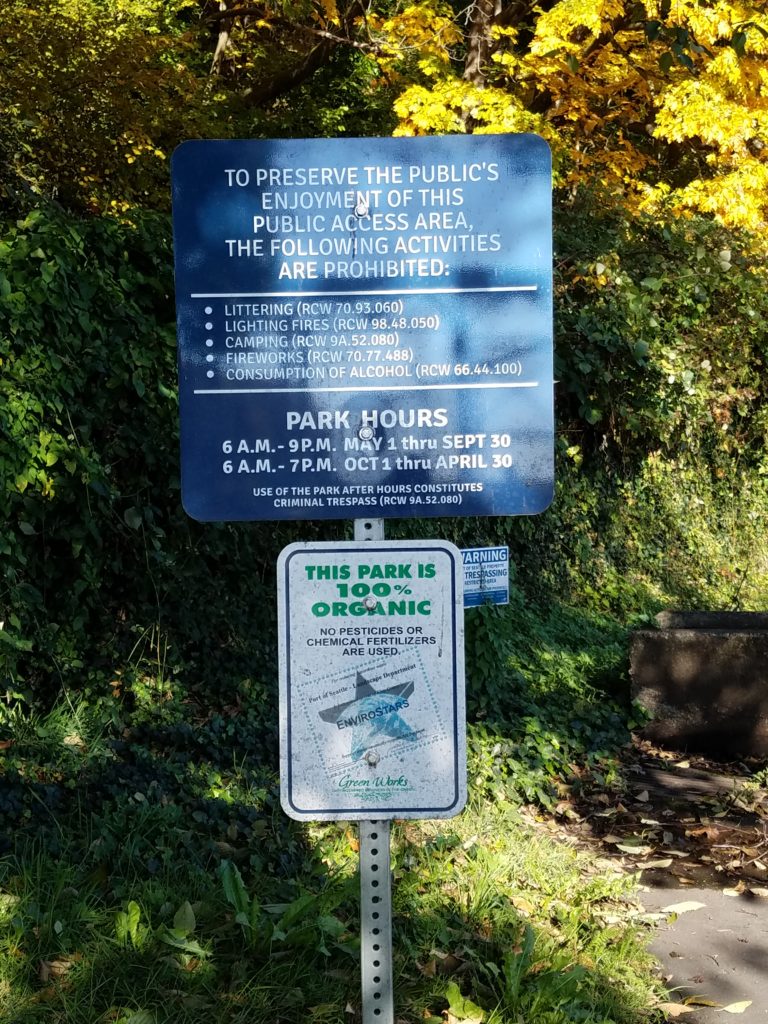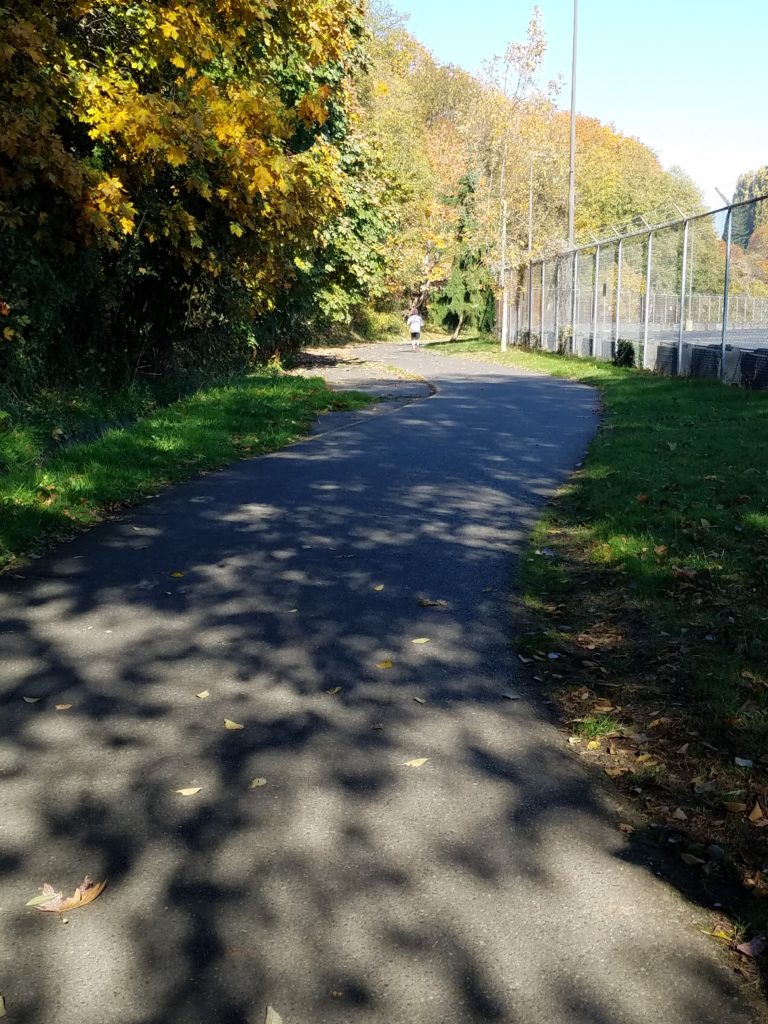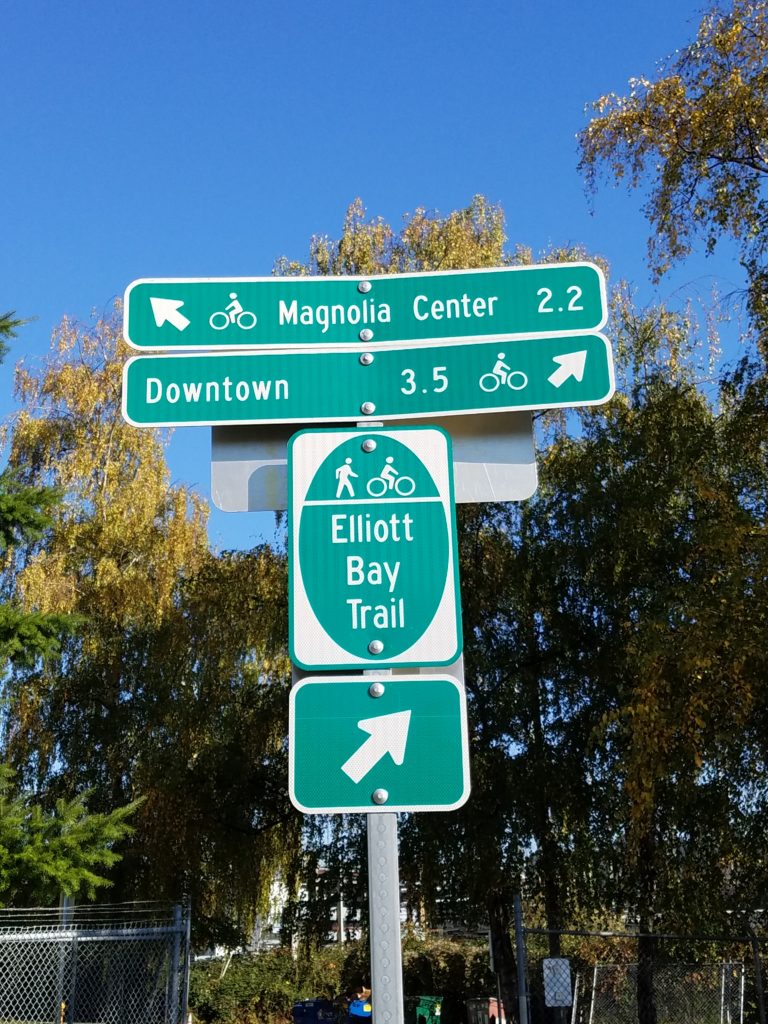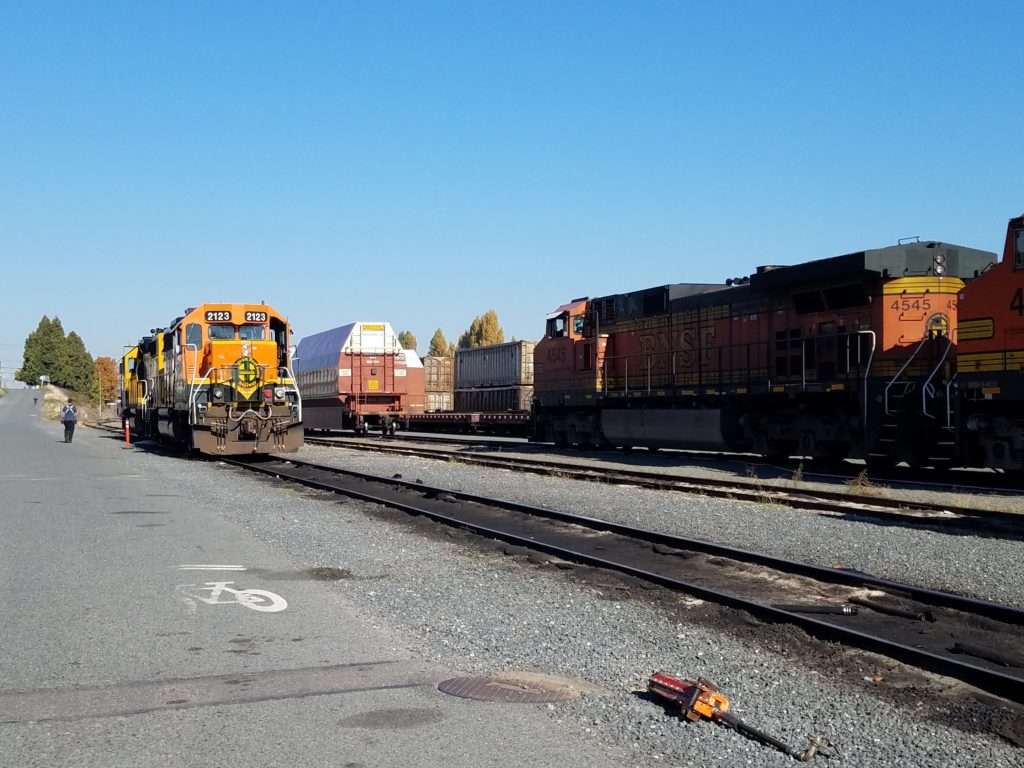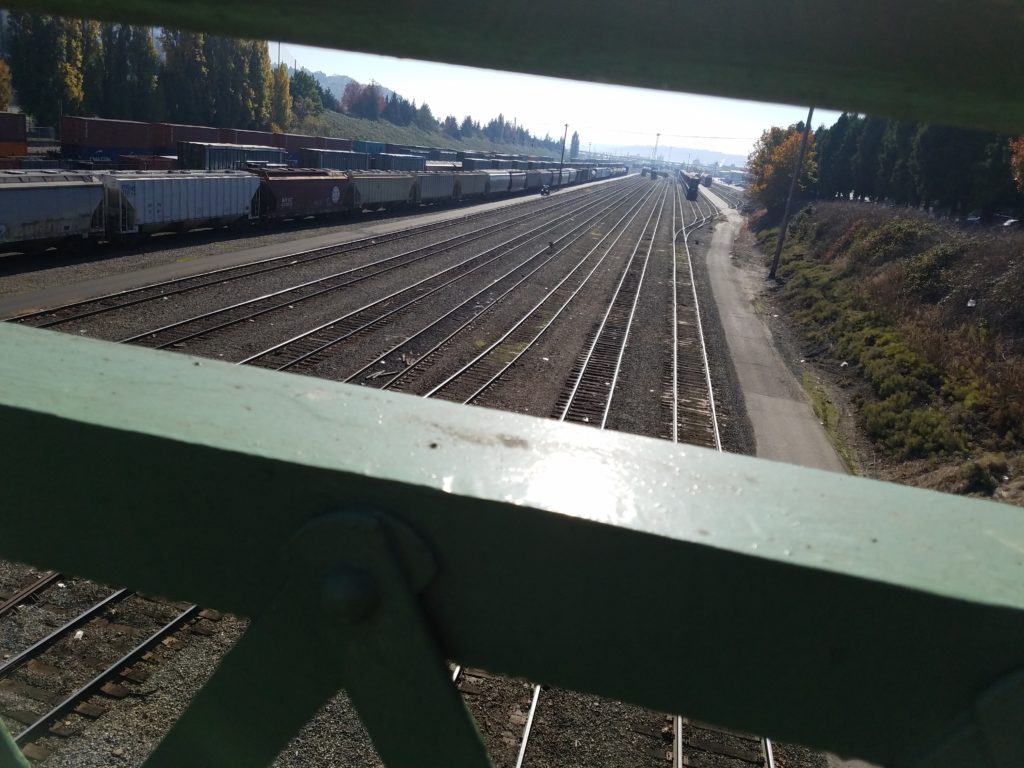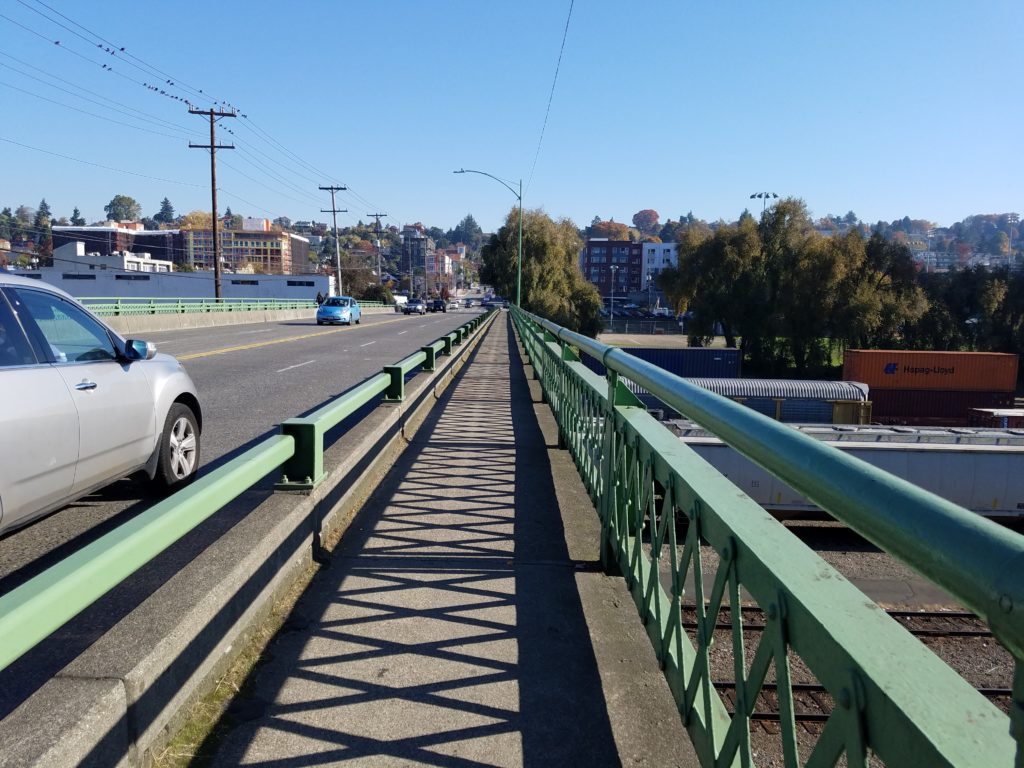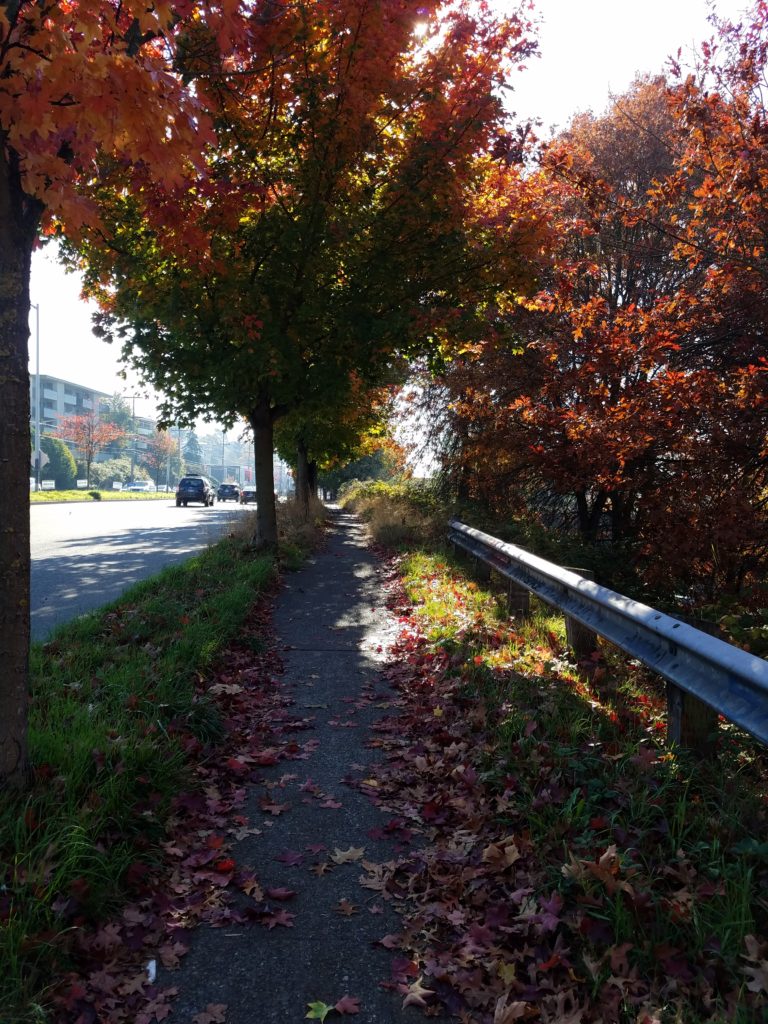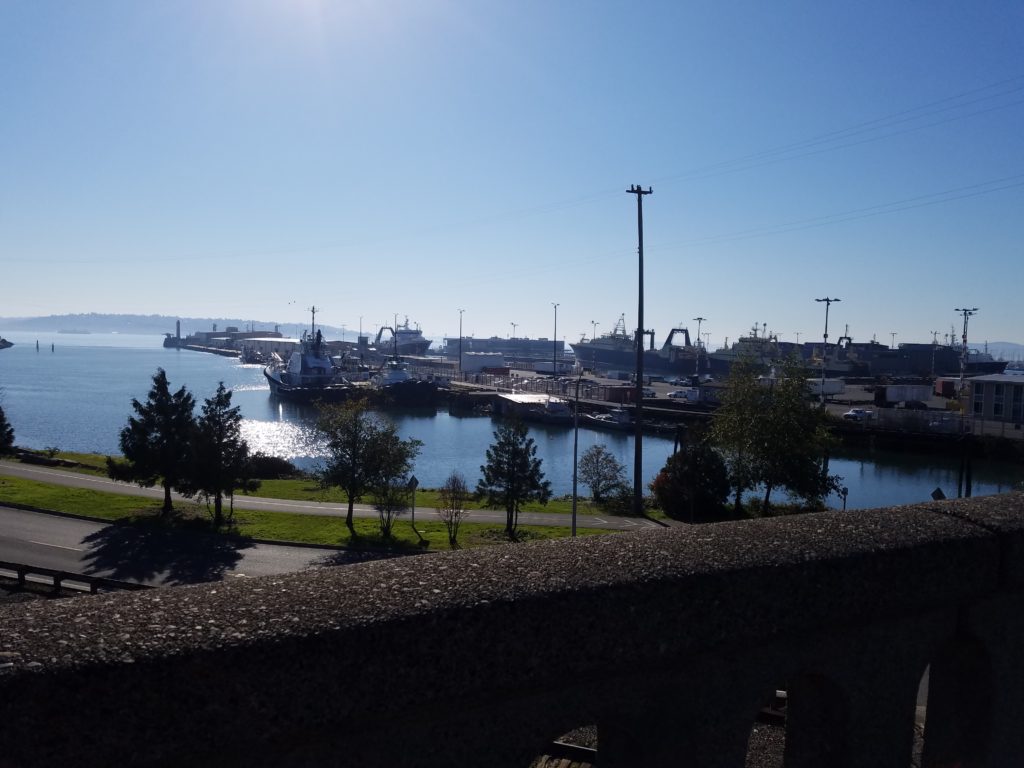 Who knew staying on a boat could mean this much exercise!? Mac didn't even walk with us and he was all tuckered out!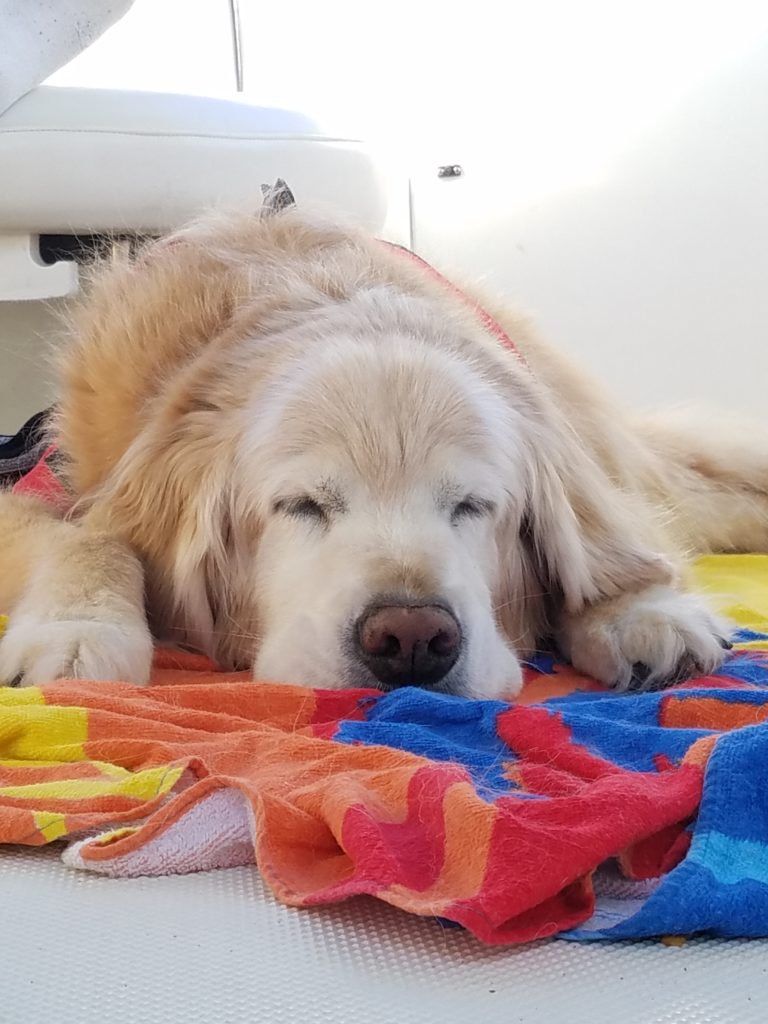 Things in the Marina
The herons this weekend were hysterical.  One heron made friends with a bird deterrent owl on a boat and the other looked like he was trying to mate the radar (normally their necks are long and skinny)! LOL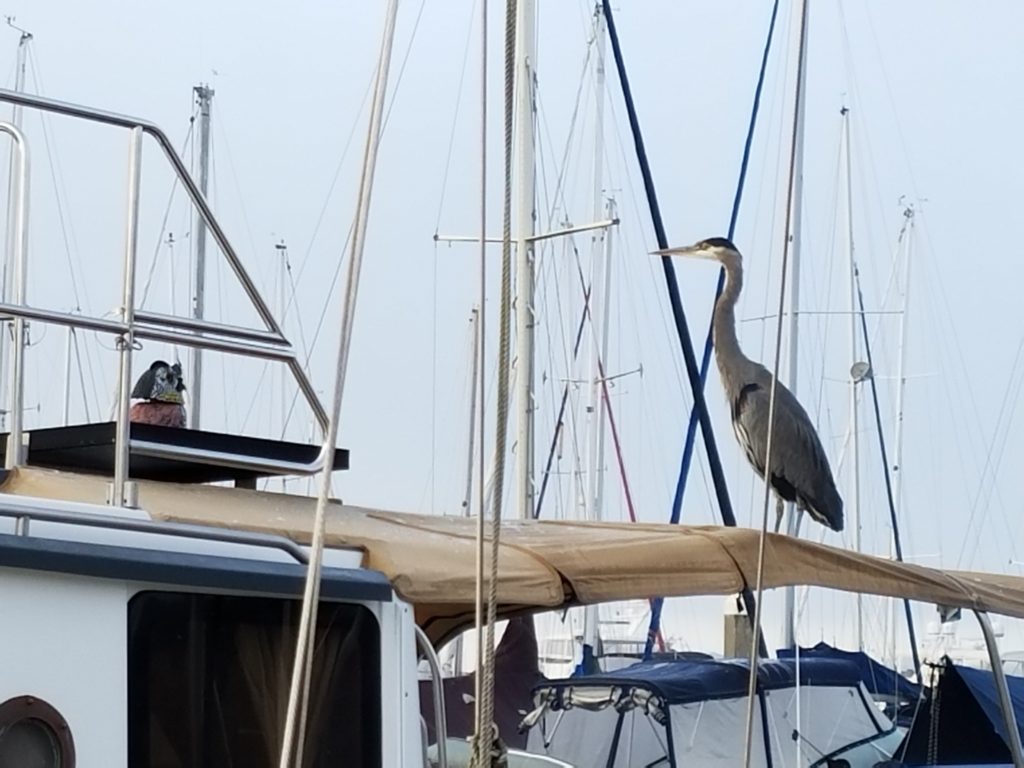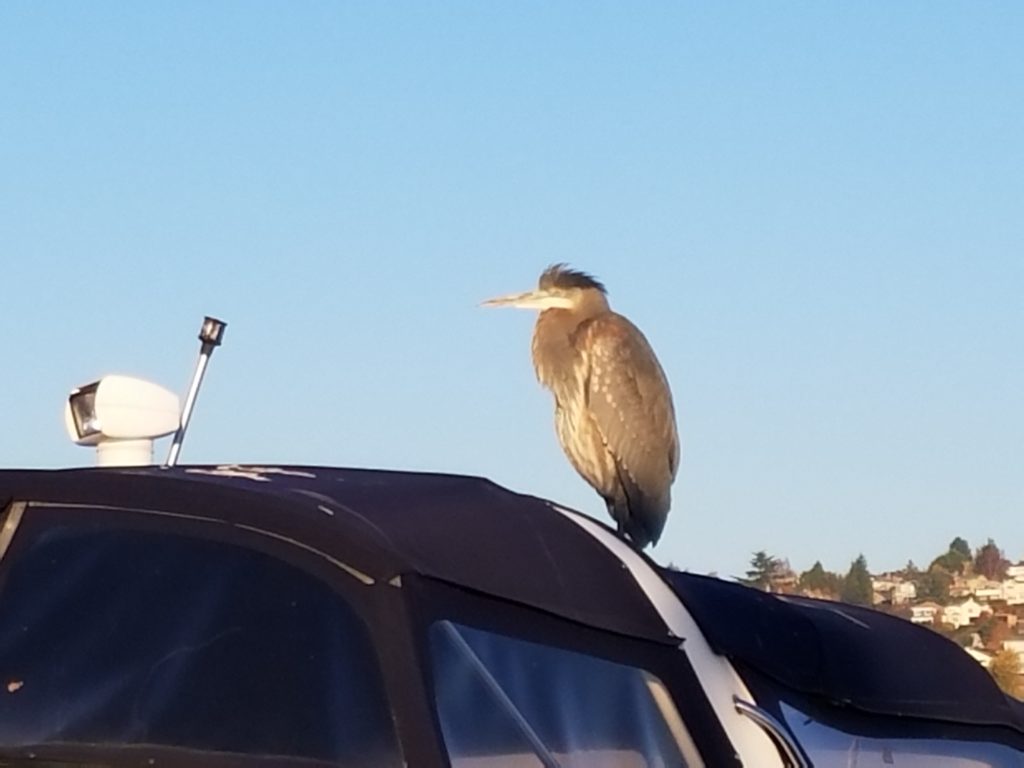 We went out to dinner with friends and came back fairly early as we were exhausted. Downtown Seattle was so cool looking from the boat.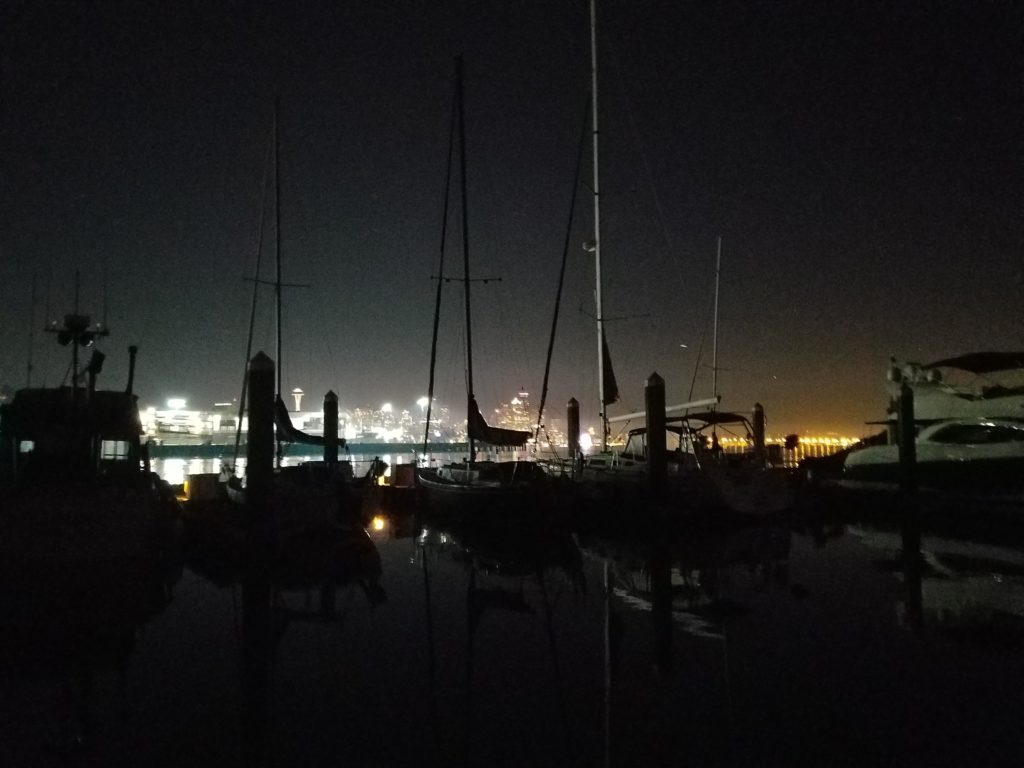 Sunday in the Marina
Scott and I had planned on taking the boat out again, but woke up to thick fog and decided to call it a weekend. Even Mac was ready to go home.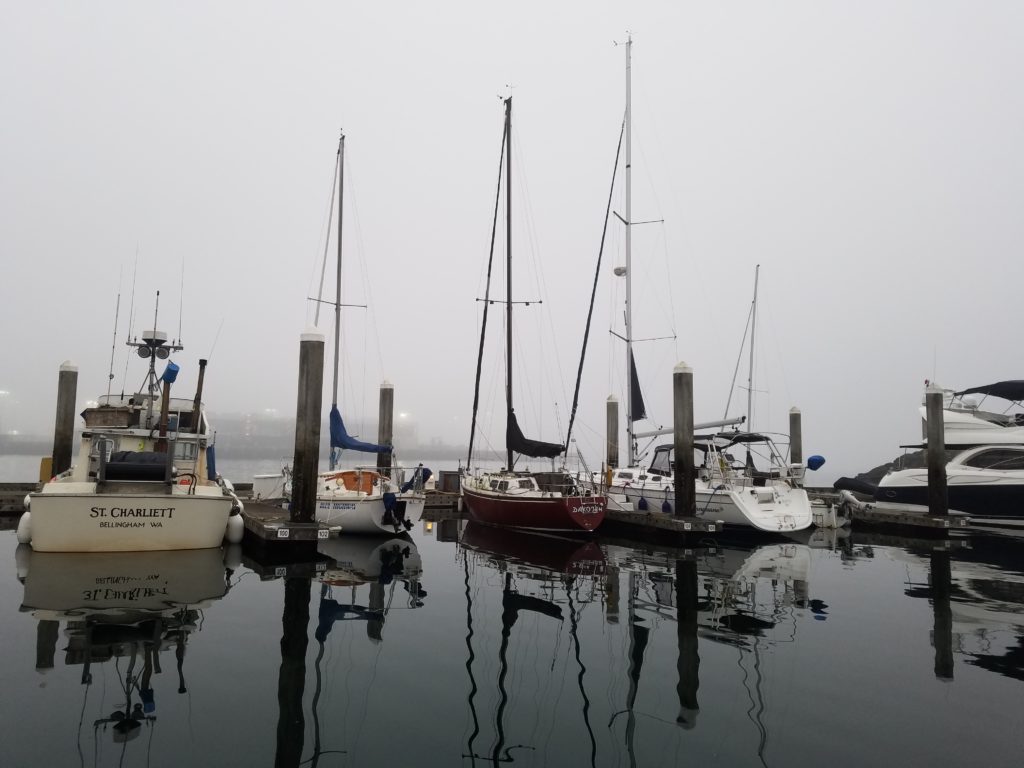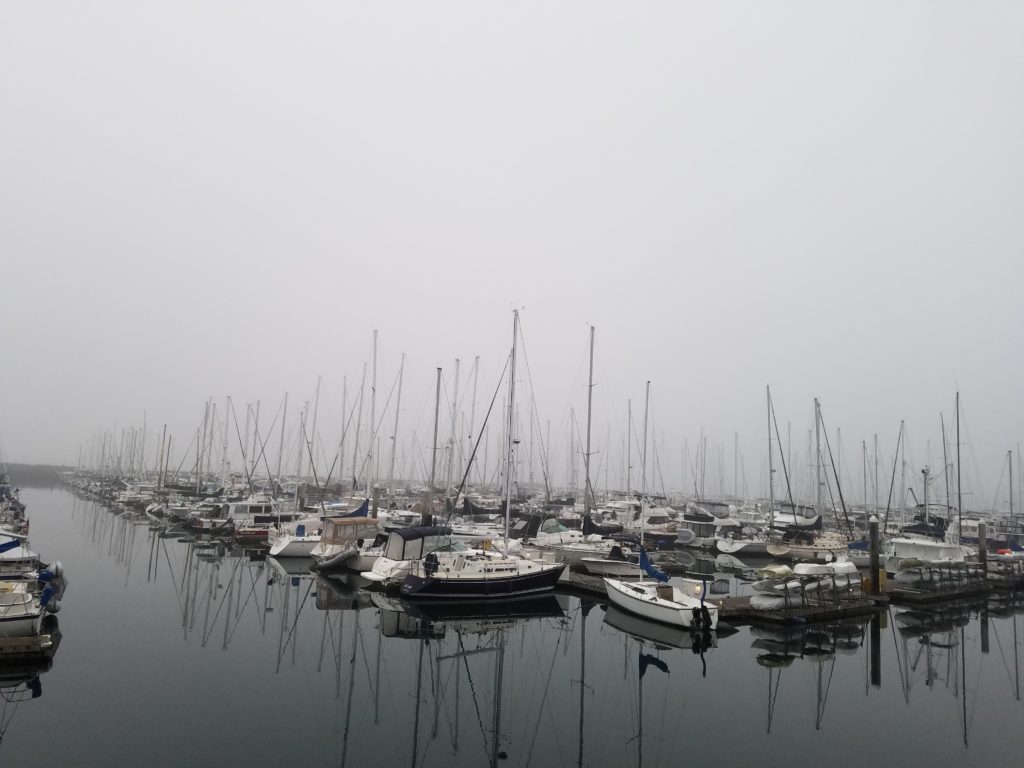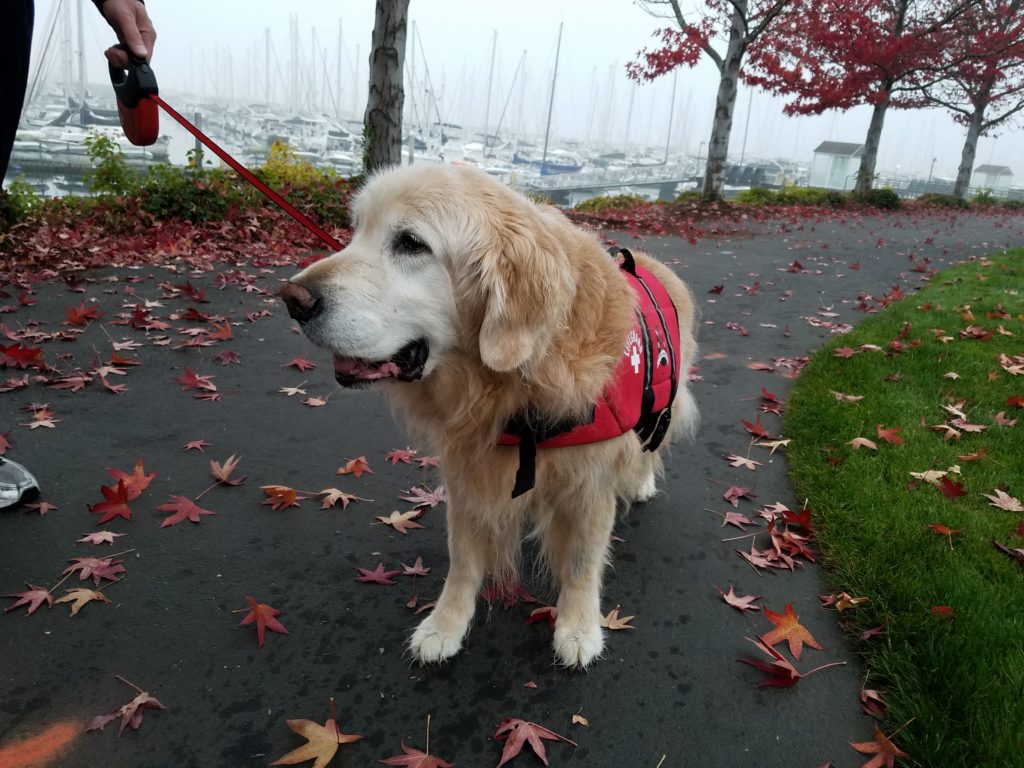 Staying on the boat for the weekend is like a mini vacation. It seemed like we had been gone for days and it was less than 48 hours. I can't imagine life any other way now that we are here.  Cheers! Until the next journey! Scott and Ally #KokomoSeattle