Prepping for maintenance duties
Oil & grease on my shirt already?! Today I ran around picking up oil, a funnel and other supplies that we will need to change the oil on the boat. (I'll put a blog together in a week or so about everything we are doing to prep the boat for winter….and also since I posted this, we have decided not to use auto oil after all. Stay tuned)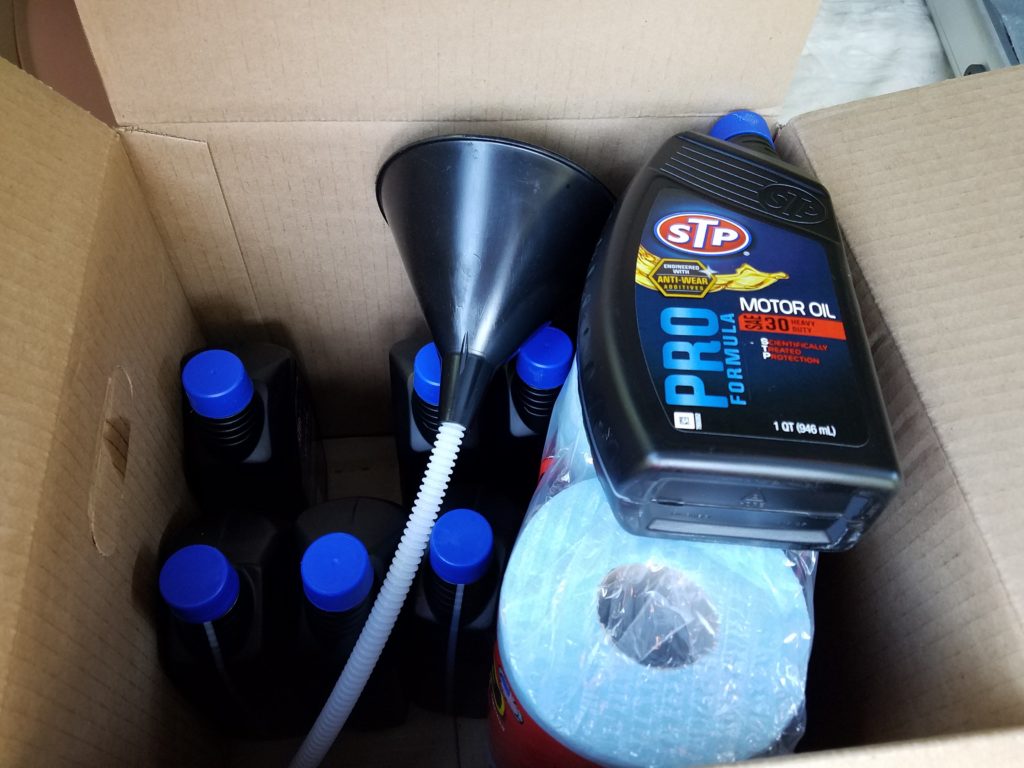 Anyhow, I visit my local Auto Zone for the supplies and the gentleman is very nice and says that the oil only comes in 1 qt containers, so he'll get me a box since I needed ten of them.  This was just a quick stop on my way to the grocery store. Today we are having another Seattle record heat wave (yes, it is September 28th and it's 85º).  When I left the house, I threw on my favorite sleeveless golf shirt from Lady Hagen figuring I wasn't doing much other than a few errands.
After I put the box in the truck I happened to look down and noticed I had two HUGE black oil stains on the front of my favorite shirt! You have to be kidding me?! If you know me, this always happens.  Because of that, I have every stain remover in my laundry room.  Most of the time they rarely work, so I was not hopeful.  I decided to try the Oxi Clean Max Force stain remover and OMG, it was gone instantly! No joke! I should have taken a before and after photo, but I was more concerned about getting the grease out of my shirt asap! LOL
This is a must for any boat and anyone working on a boat, as oil and grease seem to show up everywhere.
Here's a link to Amazon to buy it:
 OxiClean Max Force Laundry Stain Remover Spray 12 ounce – 2 pack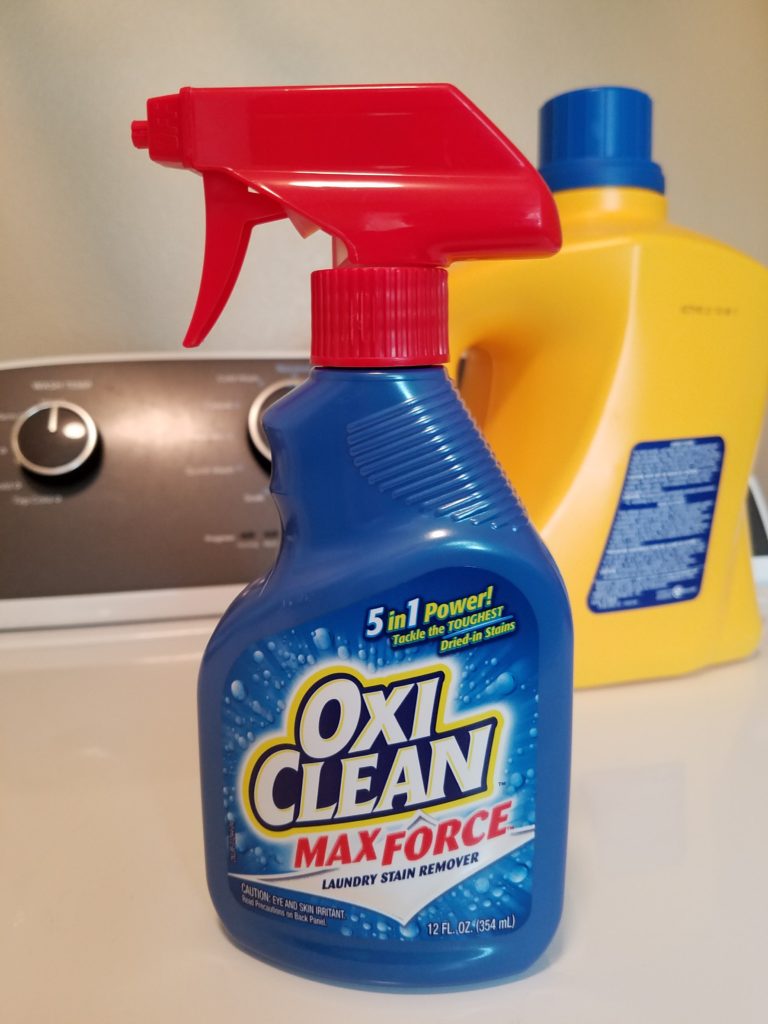 Another favorite stain remover
While I'm on a roll about stain removers and how they don't usually work, I do have a favorite for carpet!  Since Scott and I were in the wine business for over ten years, it wasn't uncommon for wine to be spilled anywhere in our house. Yes, we sold many "wine stain removers", but honestly they don't really work either.
The only thing that works great for serious carpet stains like wine and pet accidents, is Spot Shot.  We keep a can of it on the boat (sadly, we've already had to use it for Mac) and a few in our house. They make two kinds, one for regular household stains and one for pets. I like both! The pet stain remover is non-toxic for animals, so we use that one. If you like to entertain, especially with wine, be sure to keep a can of this on hand!
You can buy these anywhere and also at Amazon, just follow my links:
Spot Shot Instant Carpet Stain Remover 14 oz (Pack of 1)
Spot Shot Non-Toxic Pet Instant Carpet Stain Remover 14 oz Aerosol (Pack of 6)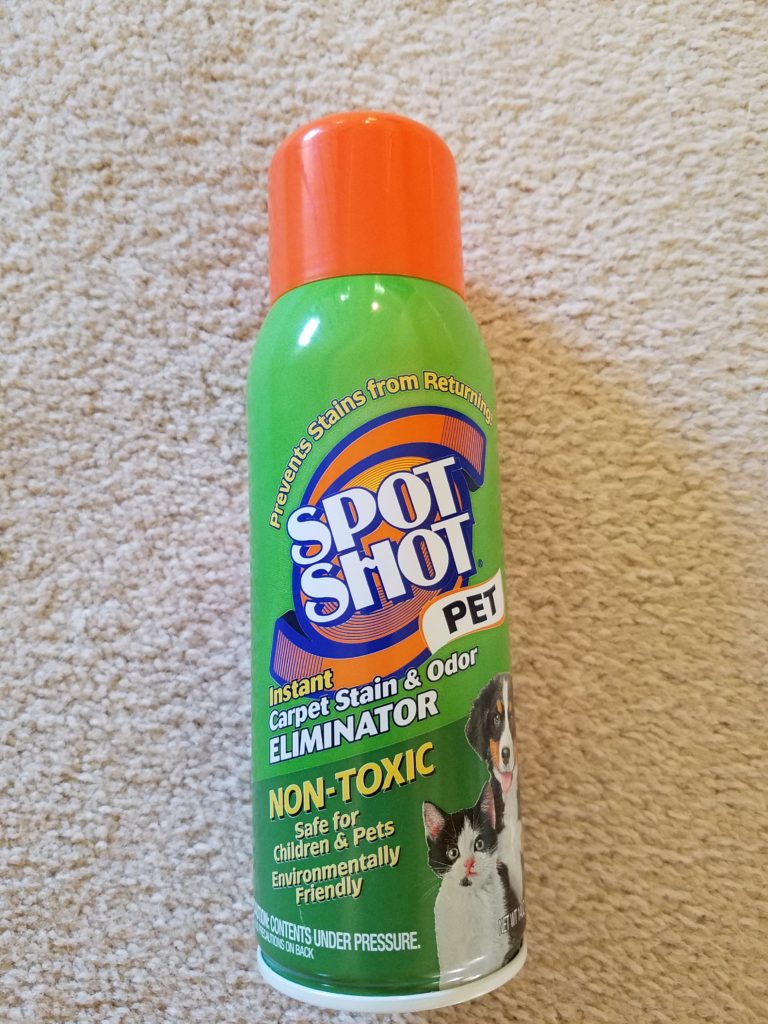 Okay, so that's my plug for products this week. In fact, this was a very impromptu post, but I felt as if I needed to do a public service announcement! At least I feel better now that my shirt is stain free.  Stay tuned for our next few blogs as we'll give you details as to what we are doing to prep the boat for winter.  Cheers, Ally
This post may contain affiliate links for products I mention.