Dominican Republic
Gosh, time flies! We vacationed in the Dominican Republic the last week in February. We stayed in Punta Cana on the northeast coast at the all-inclusive resort  Bahia Principe Ambar Blue.
We have been to many Caribbean islands and honestly this isn't one we would go back to. Others love it, but it wasn't our favorite. Yes, it is tropical and warm, but everyone we encountered was less than friendly. On top of that, they all wanted tips for doing nothing. Normally my blog would be full of photos and stories of the trip, but it just wasn't that memorable.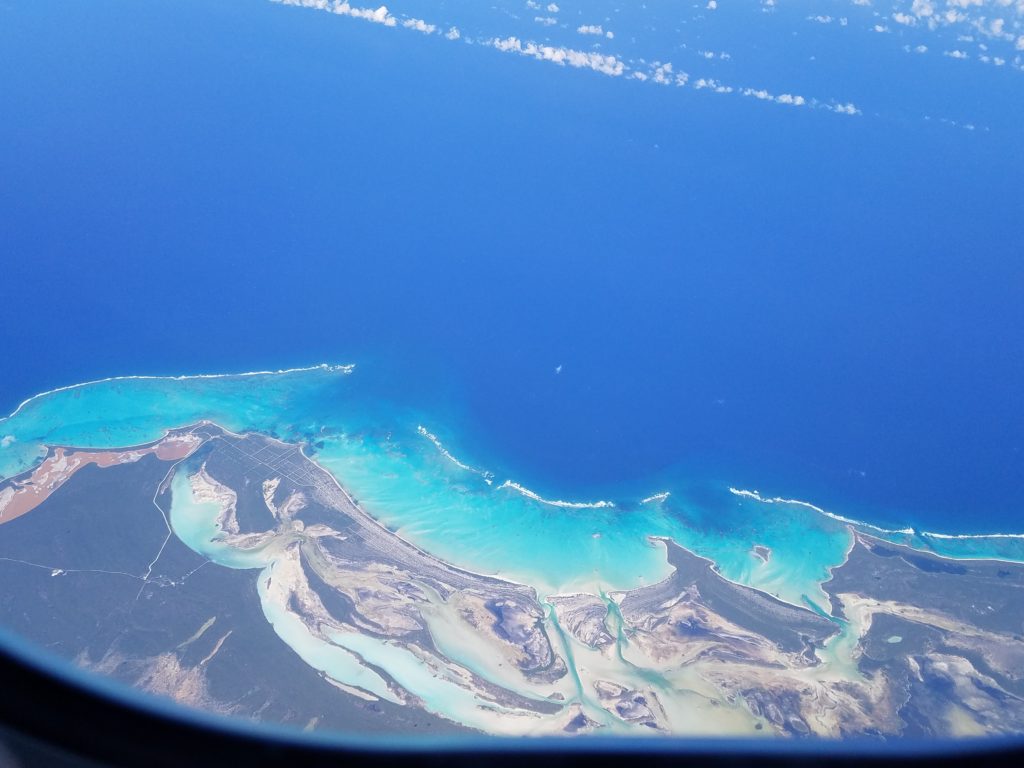 However, we did spend some time on the water and their water is definitely Caribbean blue! We snorkeled, played on a sand bar and swam with reef sharks and sting rays. The boat excursions took us to the northern coast of the island.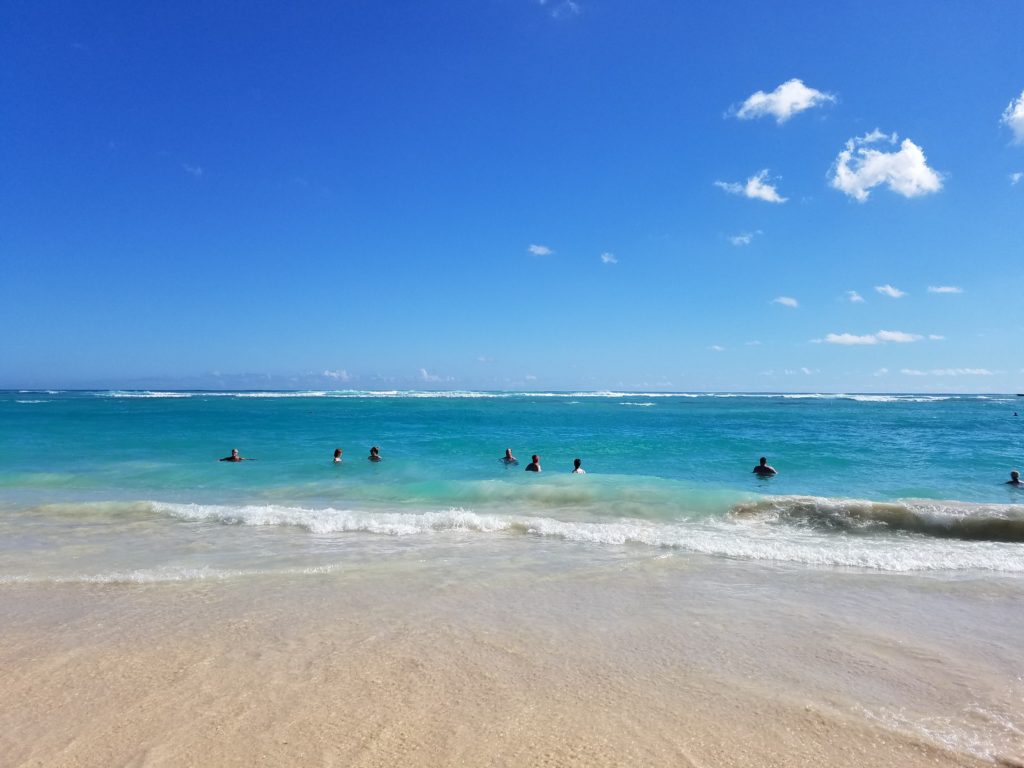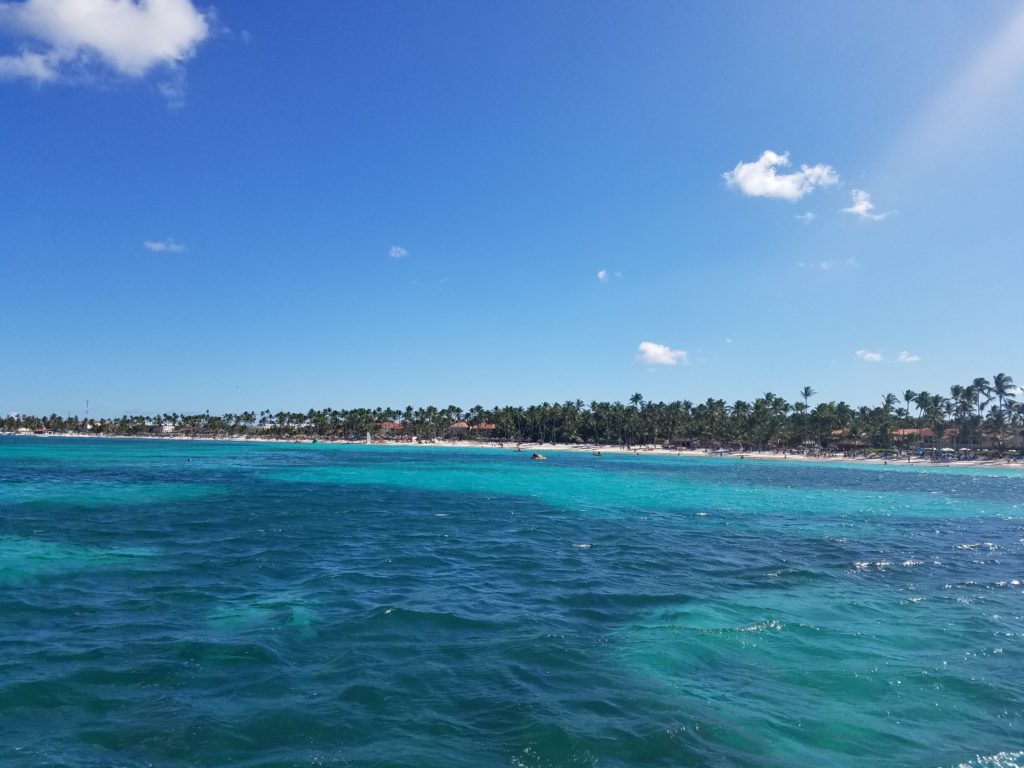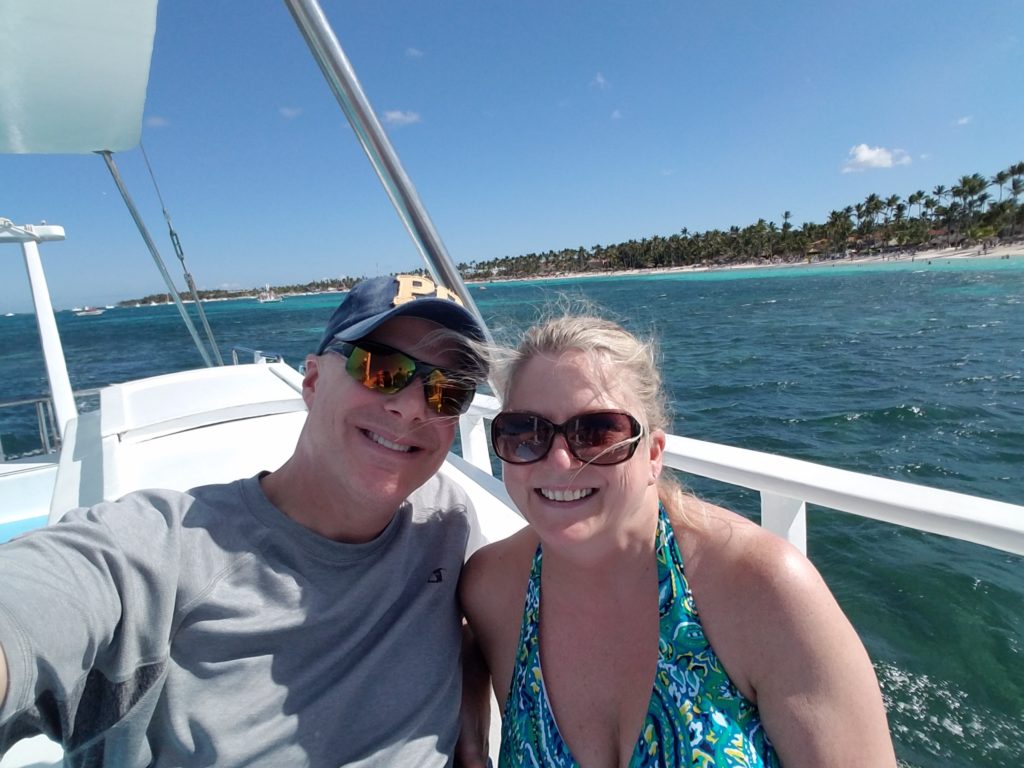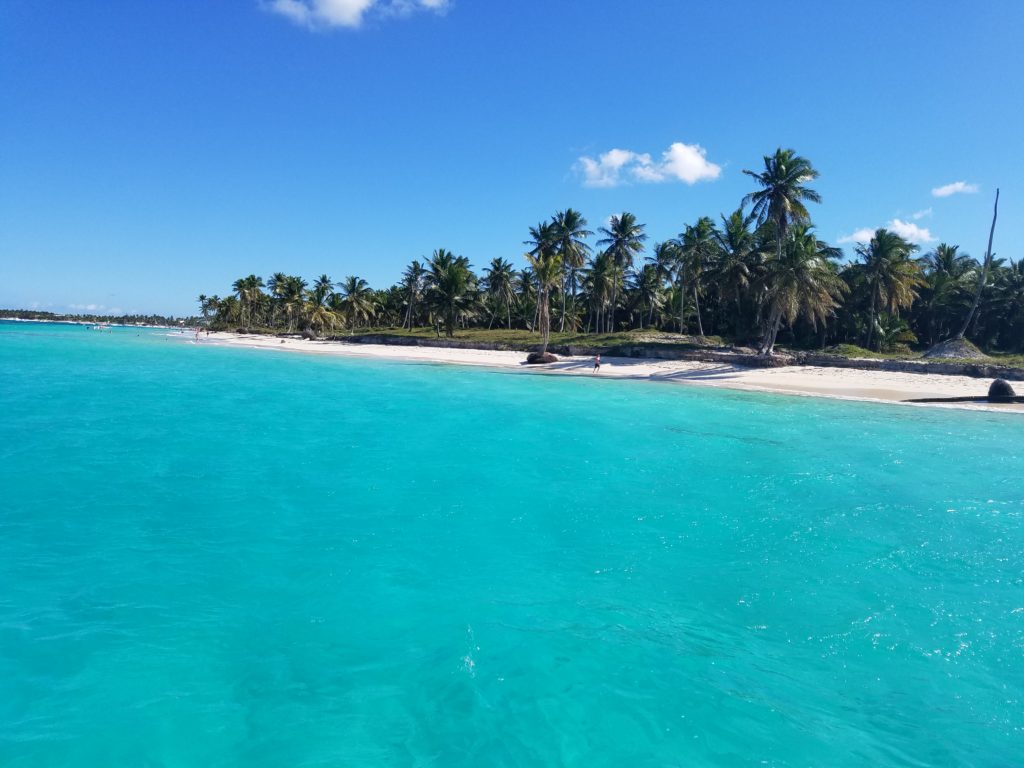 Along the northeastern Bavaro coast of the island, a HUGE reef runs along the coast. Because of this, all boats travel between shore (very shallow waters) and the reef. I would hate to run into it in the middle of the night. I actually had just finished "Black Wave" on this trip and the reef freaked me out!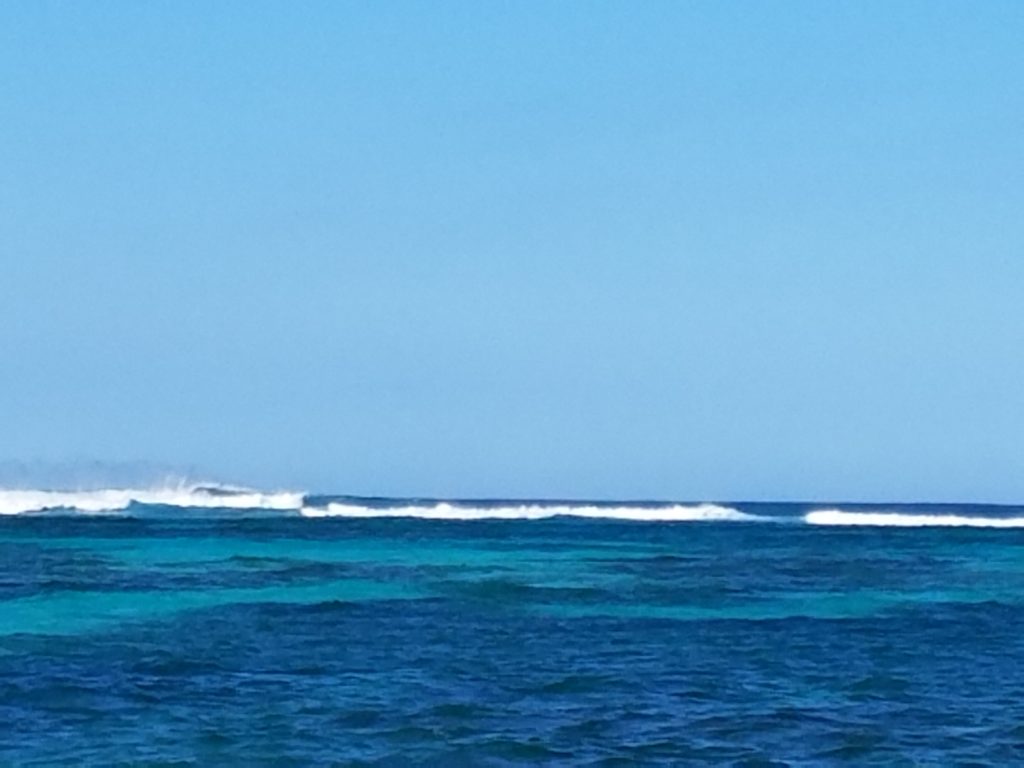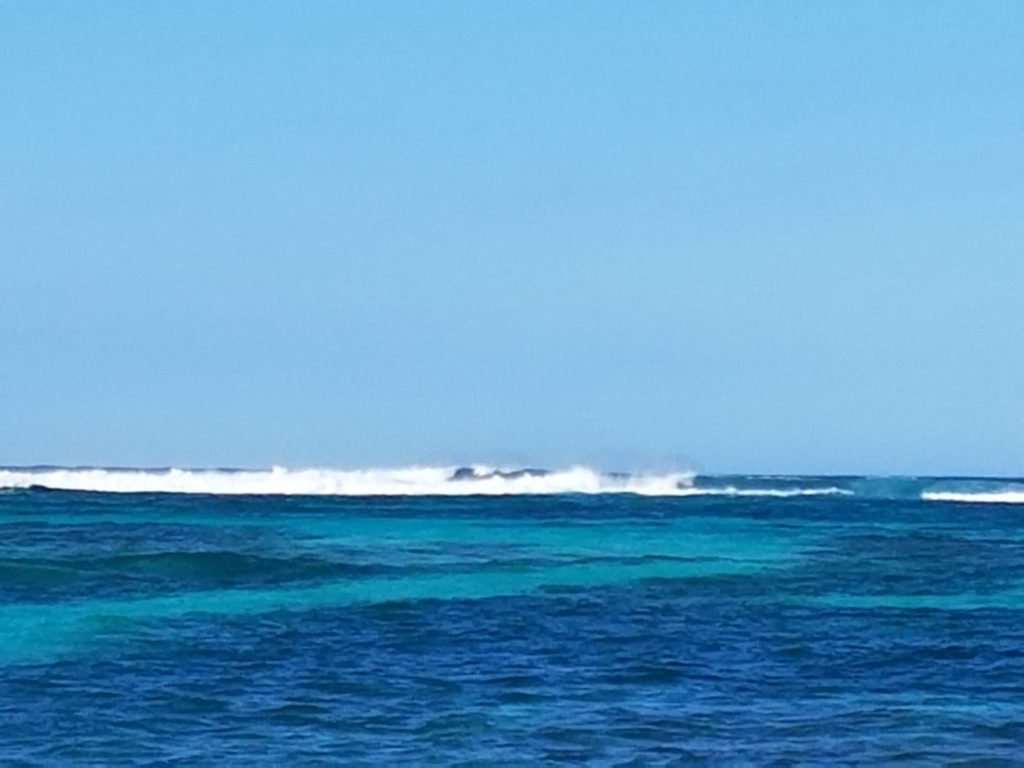 We decided to do an catamaran excursion and the first stop was swimming with reef sharks and sting rays. I was saddened to see they were caged up.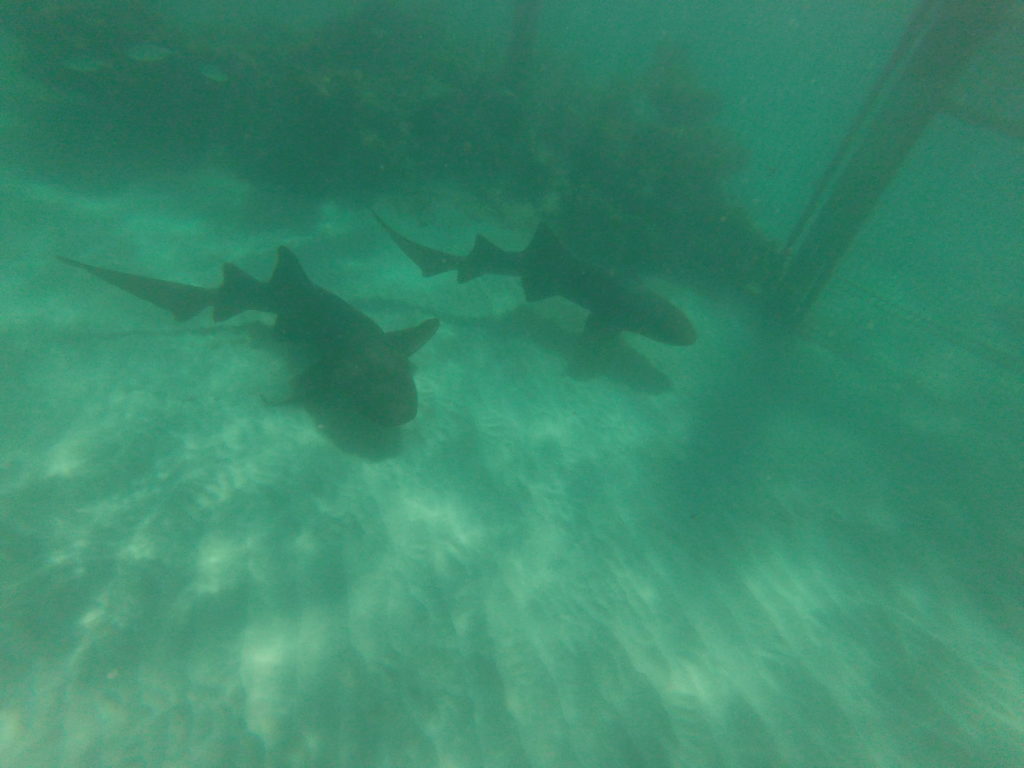 But the water was warm, stunning and gorgeous! After swimming with the sharks, they took us to a "natural pool" where you can actually stand chest deep in the water. Each excursion company then brings out cocktails for tourists to enjoy while in the water.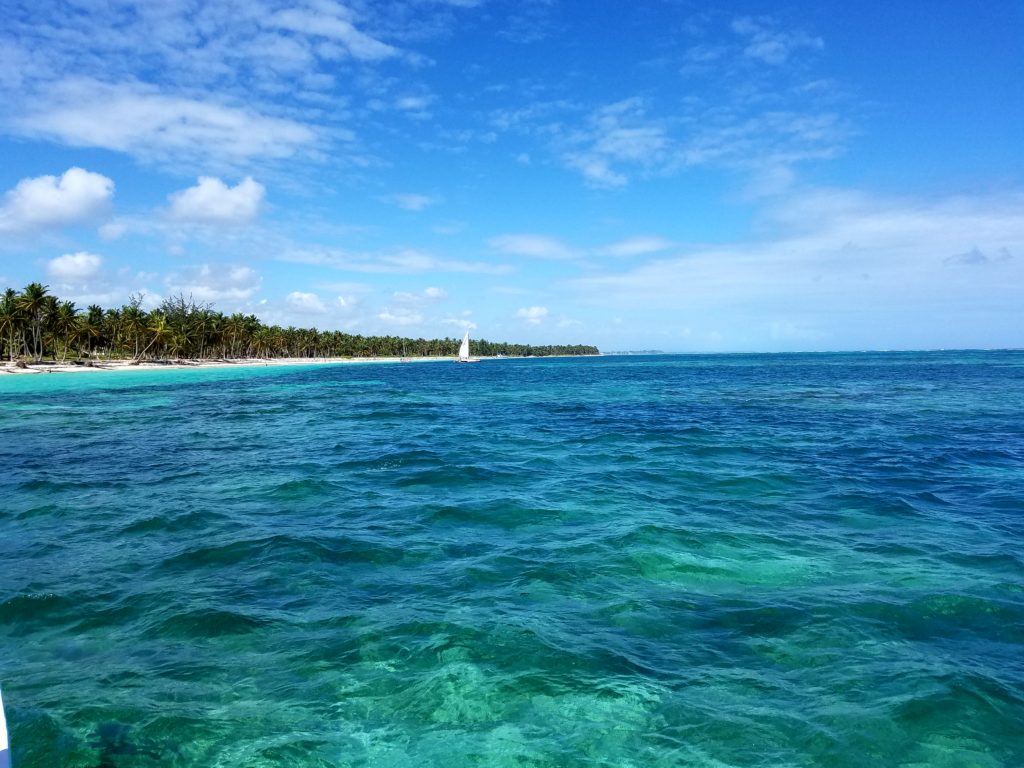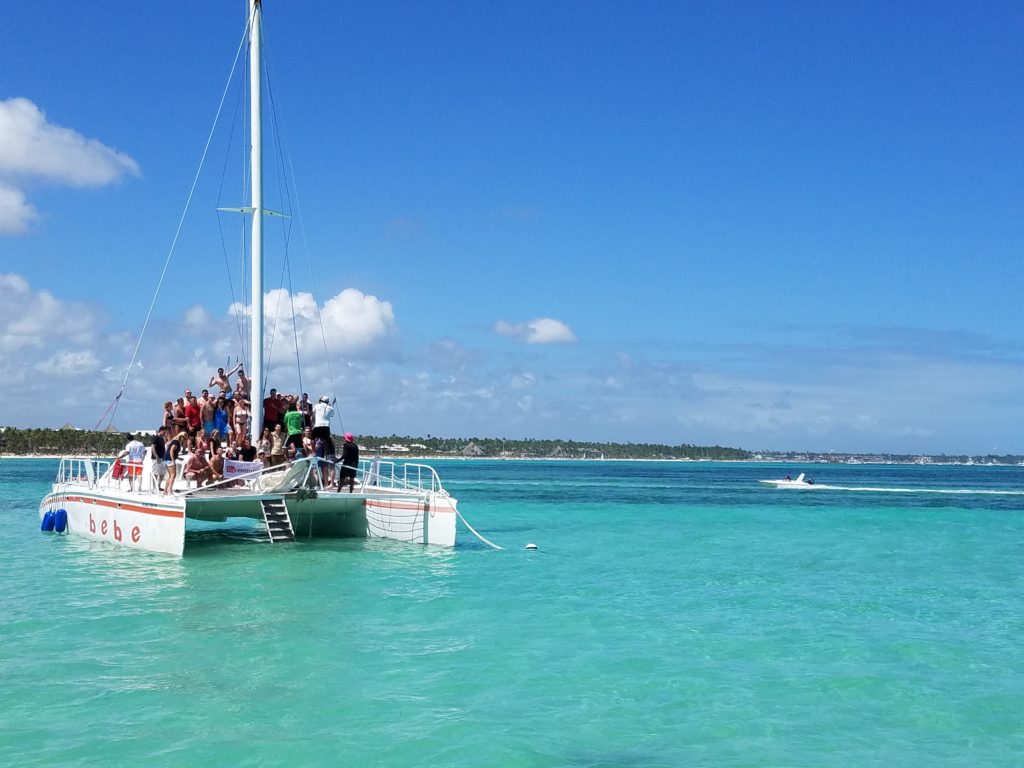 As you can see, I had plenty of reading materials by the pool!  My carry on bag must have weighed over 10 pounds with all of the magazines! Cruising World, Multi Hulls and Cruisers Outpost are three of my favorites!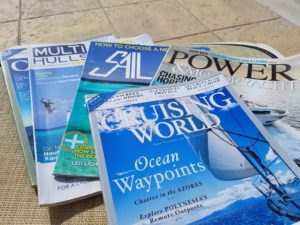 Excursions
We did some other land excursions on this trip and the cave tours were probably the coolest thing. They have many many caves that will take you all under the island and out to the sea. Super cool!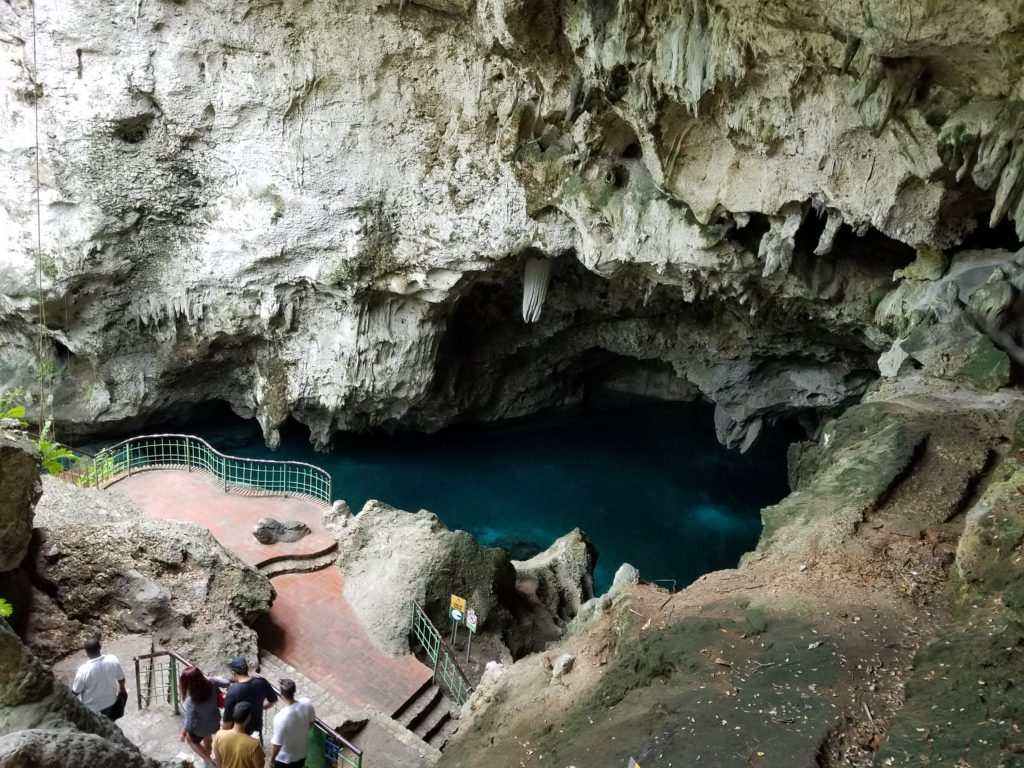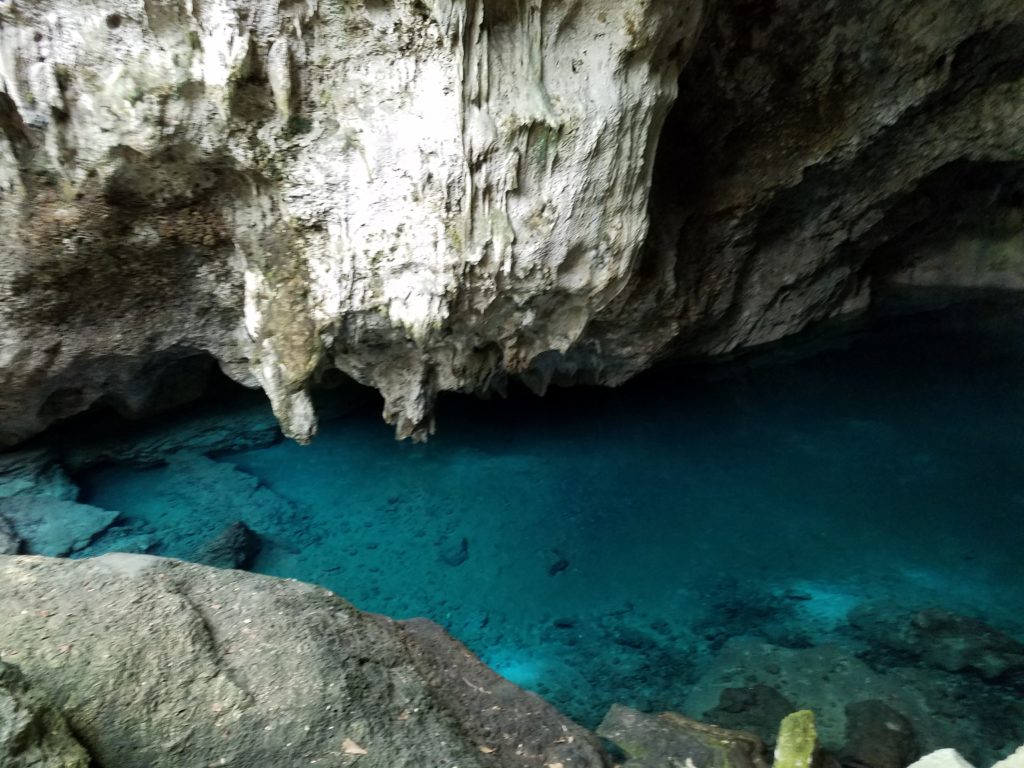 We did take a two plus hour bus ride into Santo Domingo, which is the capital. One thing that is fascinating about this island, is that Christopher Columbus discovered it. He had a ship full of convicts and about a week before they landed, he nearly had a mutiny on board. Thinking about the reefs and the fact that they had no electronics, it's amazing that he was able to navigate the tall ship.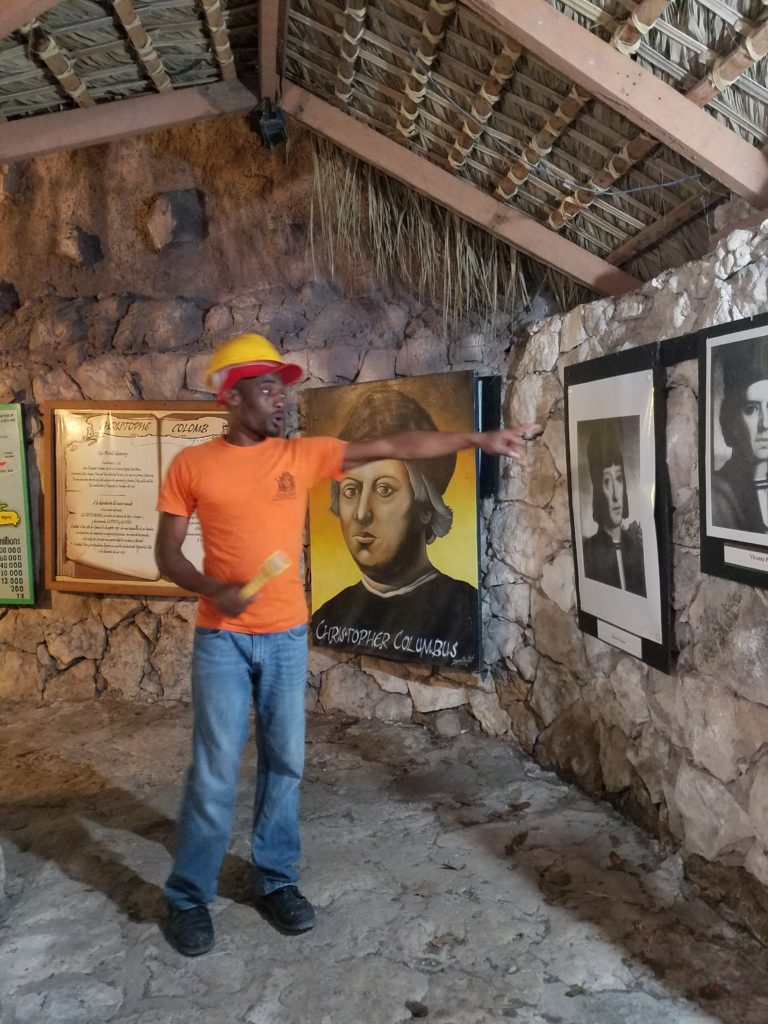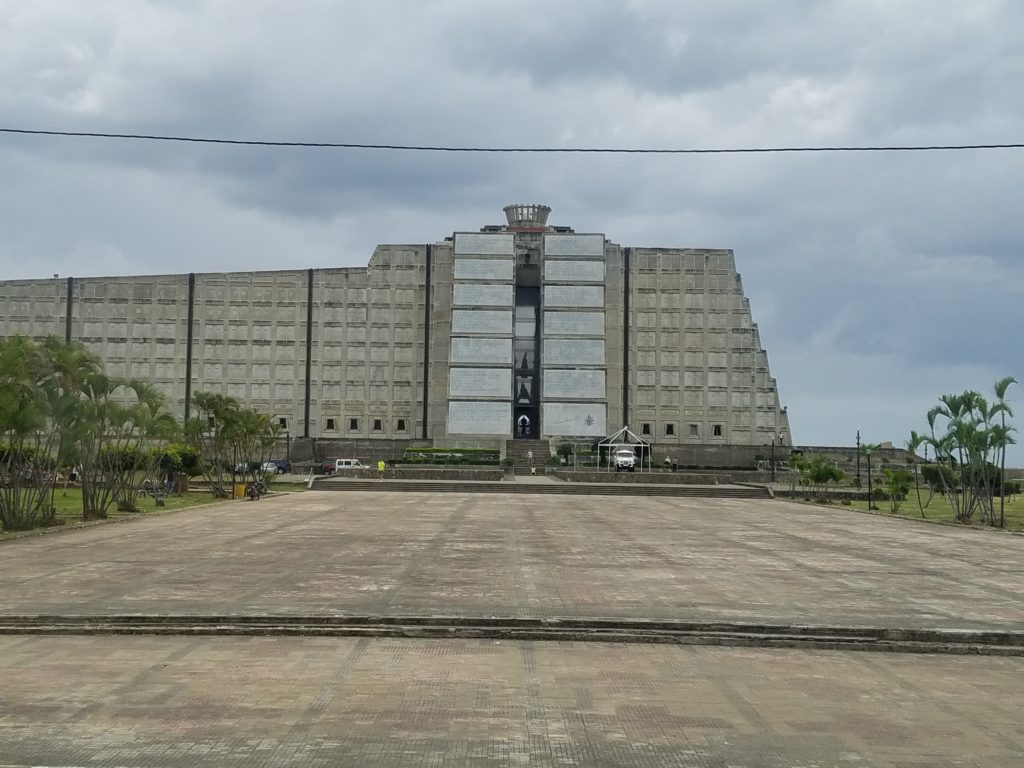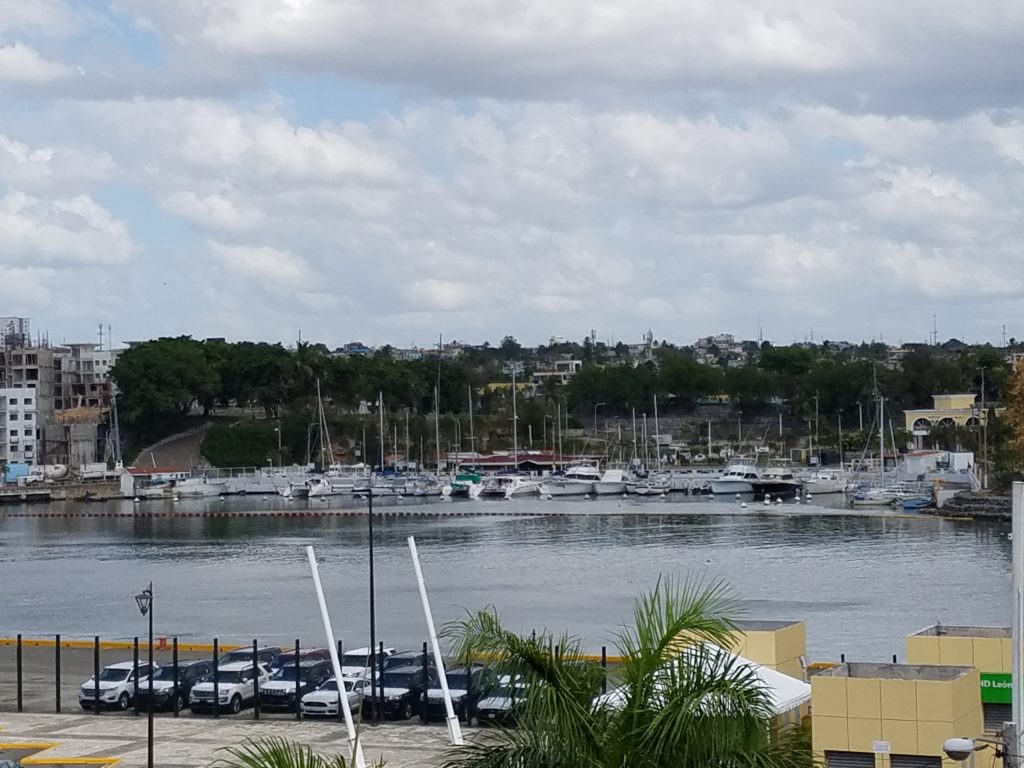 After ten days we were ready to come home. Again, the staff at the resort and many of the other people we met were not very friendly and they nickel and dime you for everything.
Boat Shopping
When Scott and I got back from vacation and we met with our boat broker, Eddie from NW Yacht. Finally, we have begun the process of looking for a boat. Yes, after six years it is finally happening!  Remember, we are no longer looking for a live-aboard, but rather a smaller older boat we can get comfortable with and get our sea legs (well, get my sea legs back).  We are looking at both sedans (motor yacht style) and sport cruisers (better for outdoor activities).  Most likely, we will go with a sport cruiser, as a newer model will be more affordable. Some of the most popular sport cruisers around here are Sea Ray, Bayliner, Four Winns and Larson.
One thing about the PNW, is we are the Bayliner capital. While they have a bad rap on the East Coast, they are everywhere here. In fact, I used to own a Bayliner Ciera years ago and it was a great boat. We know that the boat we buy, will not be long term for us – either we will hate it and get rid of it, or we will love it and want to upgrade to a larger boat. So we are not spending too much energy or resources on this boat. We want to make sure any boat we buy has a great engine and is structurally sound. Luckily I have a captain in my family to help us!
Now we are also starting to look for a slip for the boat (that we don't own yet). We've had our eyes on Elliott Bay Marina and have walked their docks to see if we like it. So far, so good.
So stay tuned for the next update! Cheers, Scott and Ally