Annapolis Power Boat Show 2016
Scott and I spent most of the summer looking at different marinas looking for those that take liveaboards. Just about all of them had 1-2 year waiting lists, with the exception of a couple. But that can change at any moment.
All of our friends and family keep asking us if we really want to live on a boat? Well, let's go back to where this all started.  It was about six years ago when we were at the Seattle Boat Show and we fell in love with the Lagoon Catamaran (since then, we have found others we love more). But we came up with the grand idea, of retiring on a catamaran in the Caribbean and sailing around the world. Why not? We don't have kids, we don't want a big mortgage and what a better way to retire?
Then came the next two questions. How can we afford a catamaran and what if we don't like it?  I grew up on boats and in my 30's had a nice cruiser. However, Scott has not spent any long term time on a vessel.  I then started reading lots of sailing books, including my first book
A Sail of Two Idiots: 100+ Lessons and Laughs from a Non-Sailor Who Quit the Rat Race, Took the Helm, and Sailed to a New Life in the Caribbean
, a story about a couple in Arizona that sell their home and buy a catamaran in Florida (sight unseen) with NO SAILING experience at all.
If you like to read, this is a must read for sure!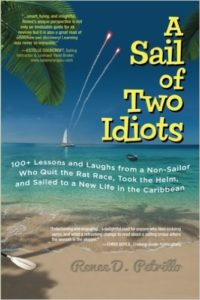 What a great idea! We could sell our house now (instead of 10 years from now), use the money to buy an old power boat in Seattle to live on and cut our living expenses by two thirds. So began the journey of selling our business, selling our extra stuff and planning on the sale of our home. That was until this year, 2016 when we found out marinas are hard to find. Then we wondered……Do you sell your dream home for a boat and marina you don't have yet? The other issue is we don't want to give up any of our proceeds for a real estate agent, as we want to use as much of the house equity to buy a boat.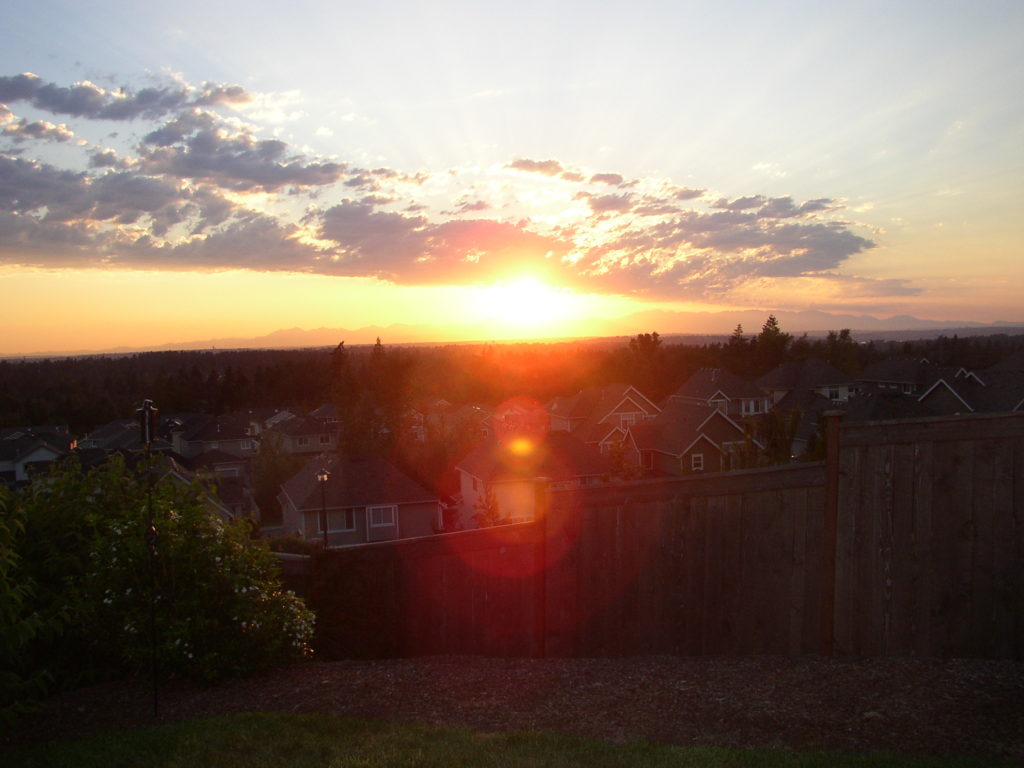 As we sat on our deck this summer enjoying the sunset and cocktails, we came up with another (crazy) idea. We knew our next door neighbor would soon be putting their house on the market, so what if we put a sign out next to it that said "For Sale By Owner"? Well, that day came and sure enough, Scott put the sign out (just two weeks ago). Now what? Sure enough, realtors started calling us every hour and we told them, bring us a buyer and we'll talk.
Just as all of this happened, we headed out the door to the US Power Boat Show in Annapolis. We had been to the US Sailing Show there three years ago, so we were looking forward to another fun visit. Our purpose was twofold.  Look for types of boats we could live on and also tour the history of Annapolis.  We lucked out with beautiful weather! This show is different than others. They have live music, bars on every corner, many floating docks and seminars.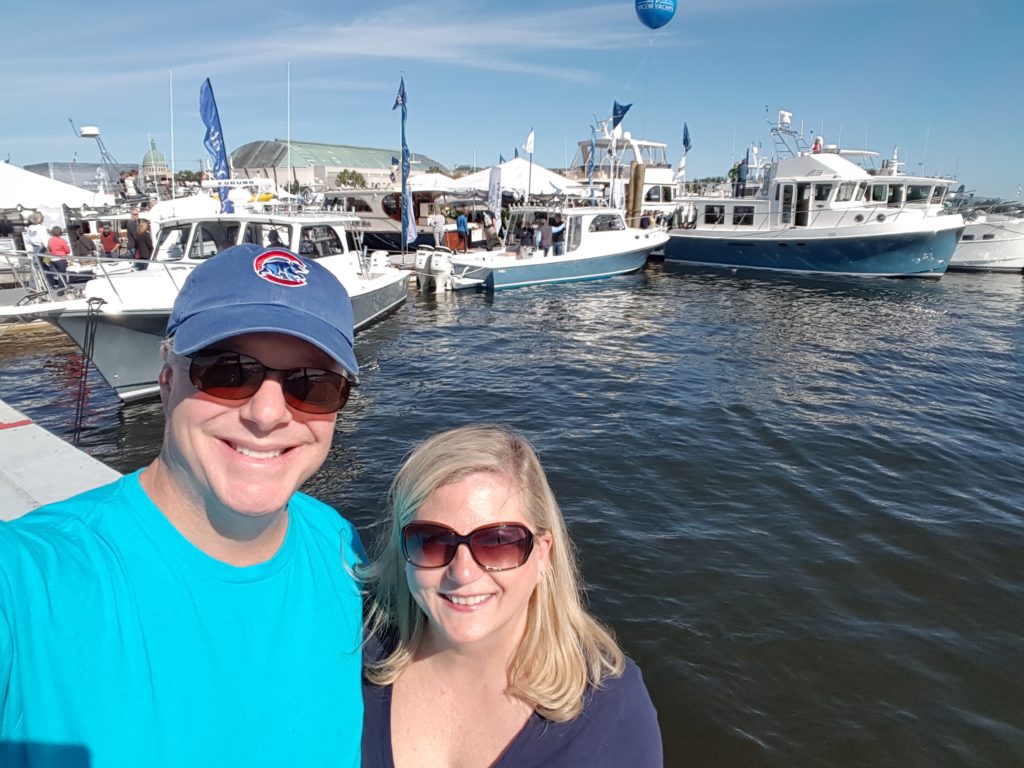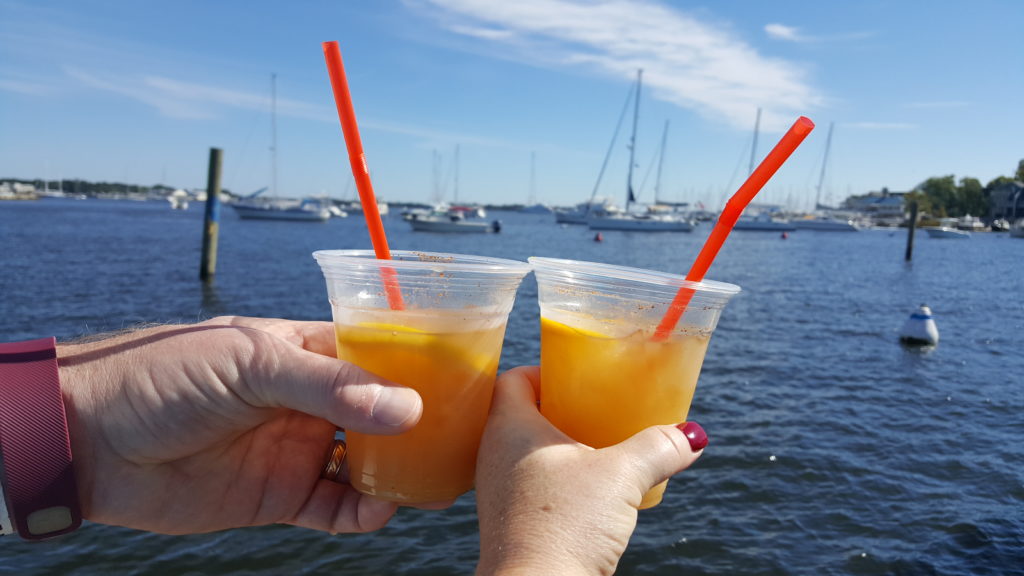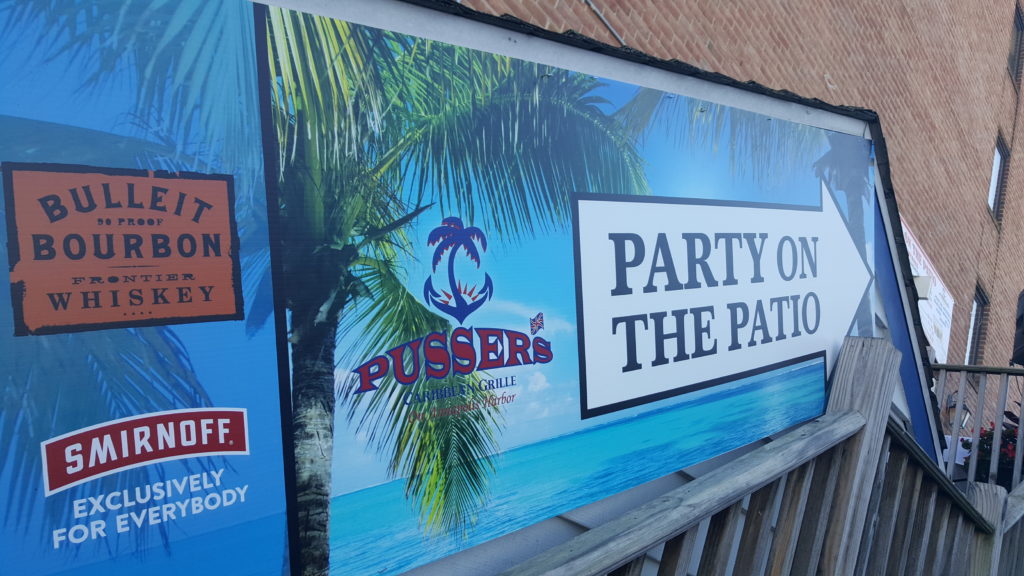 This show ended up being a bit different than we had hoped for. It has lots of runabouts and weekenders. Then it had lots of mega yachts…..not much in between. With that said, we did fall in love with three boats (if we won the lottery!).
A Trawler?
First up was a 49′ trawler from North Pacific Yachts. Here's the funny thing…..we don't like trawlers, but we liked this one!!!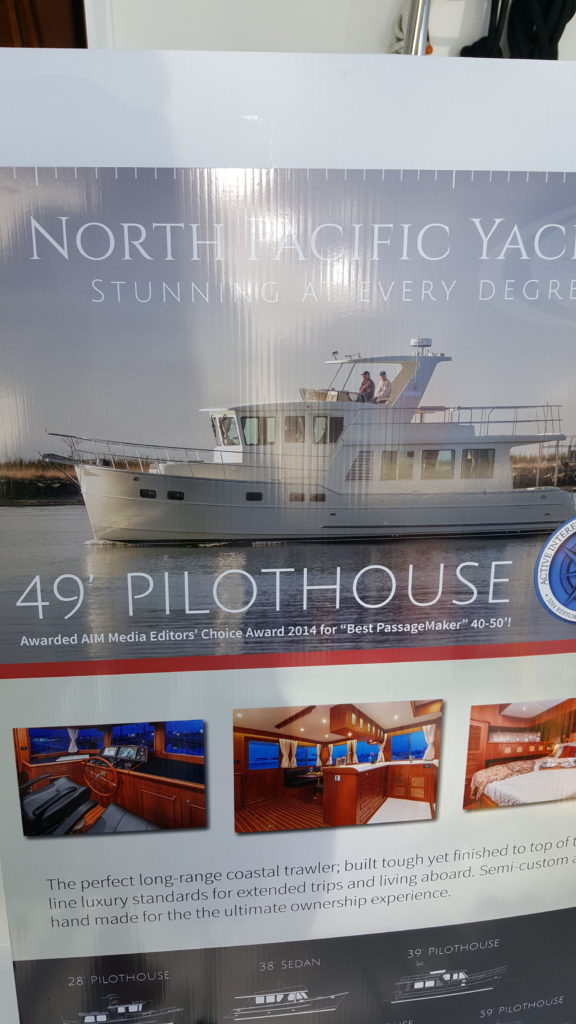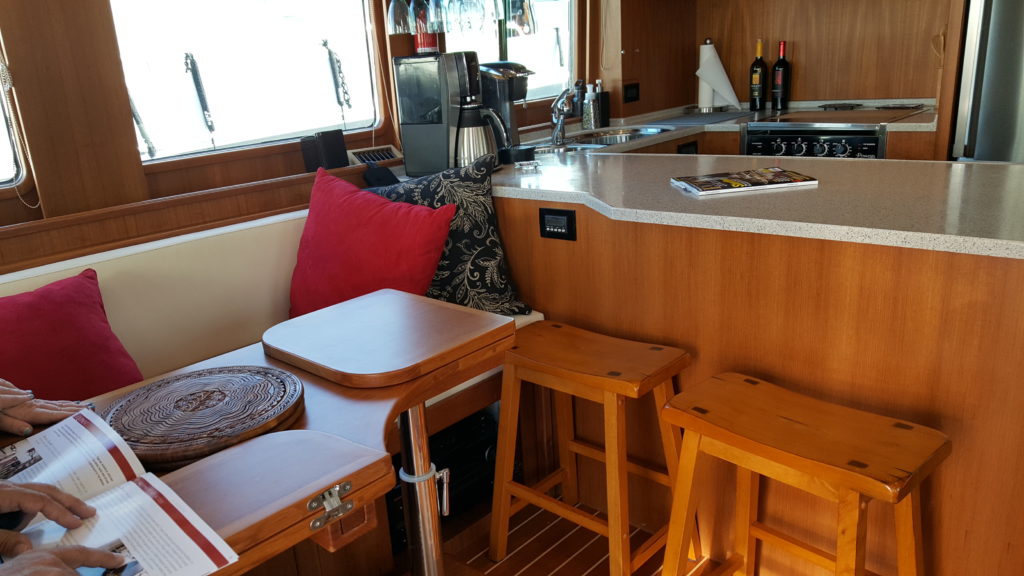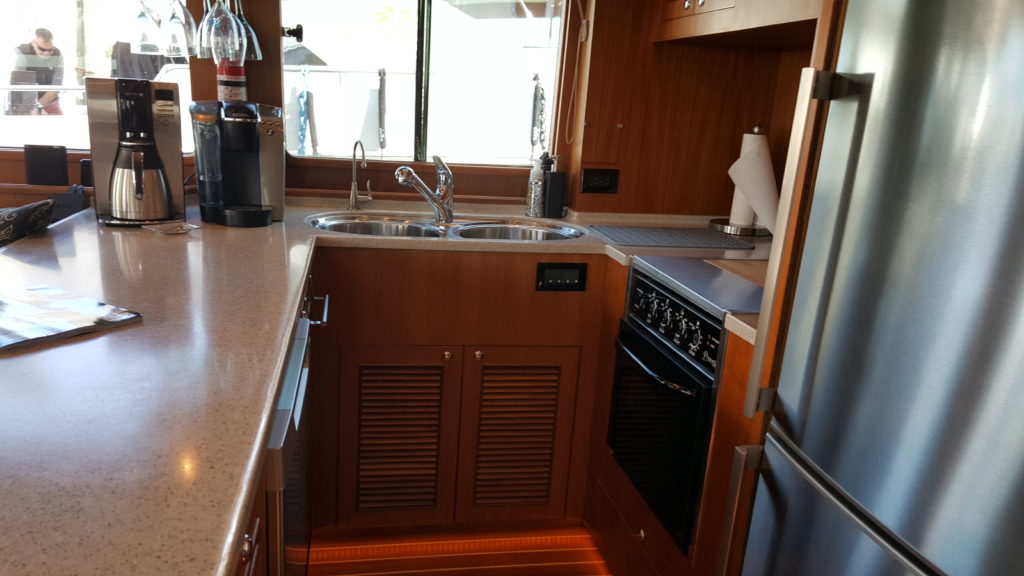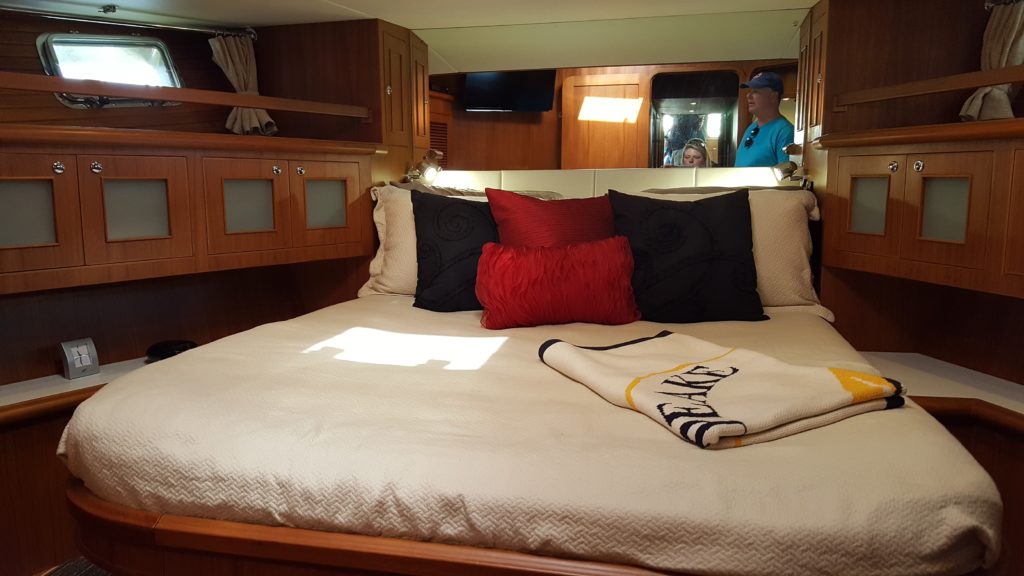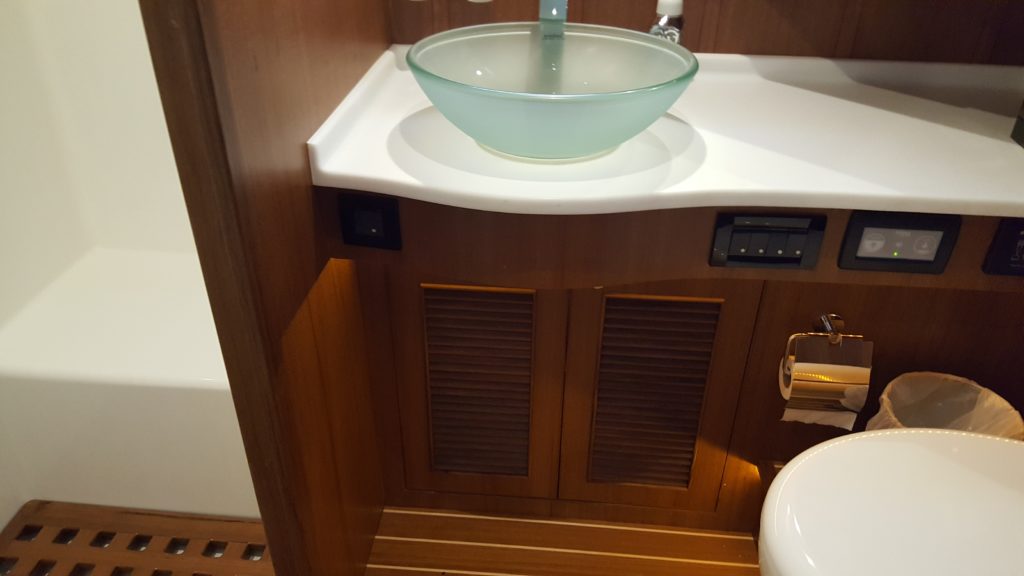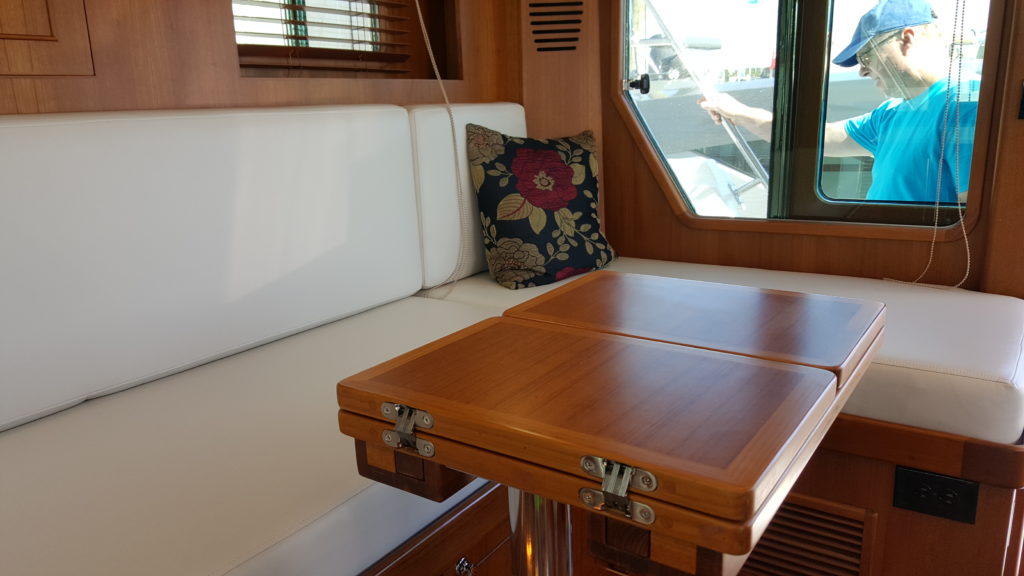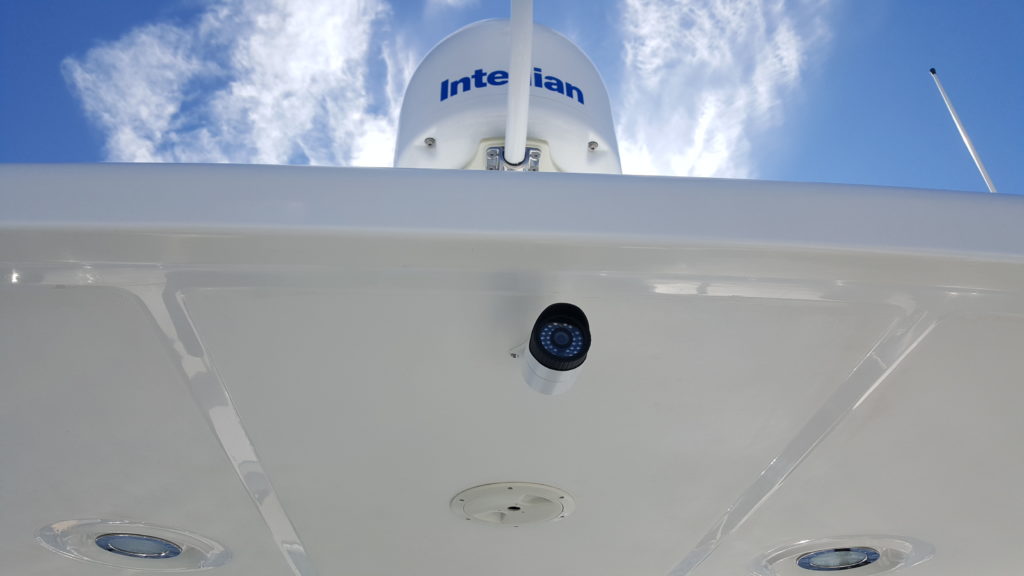 How about a Yacht now?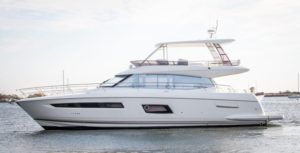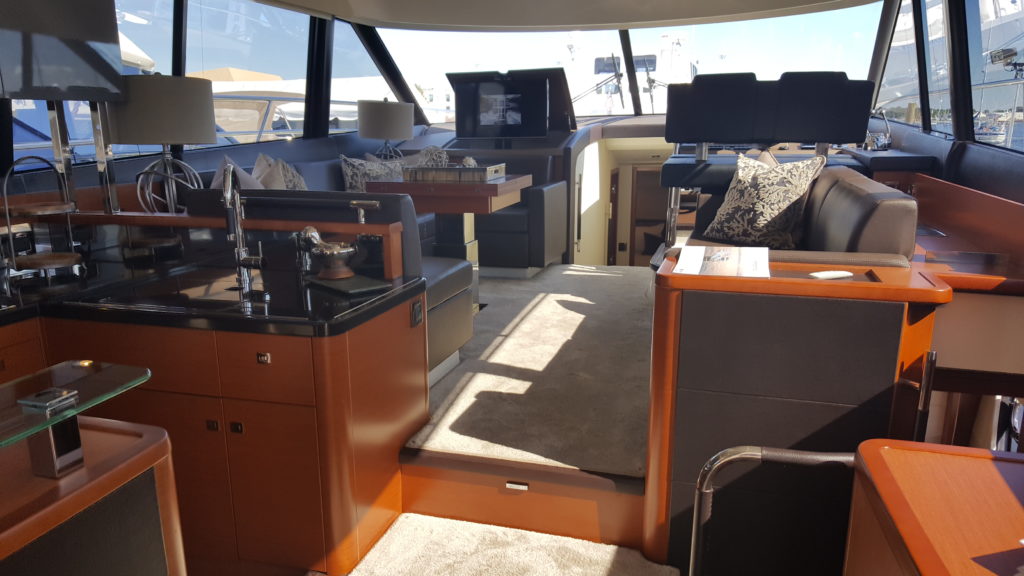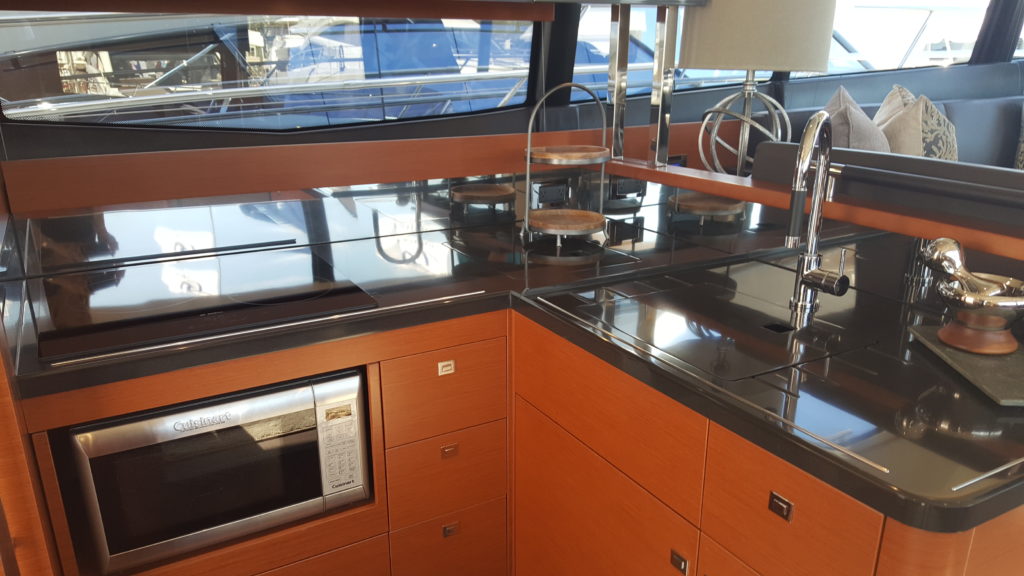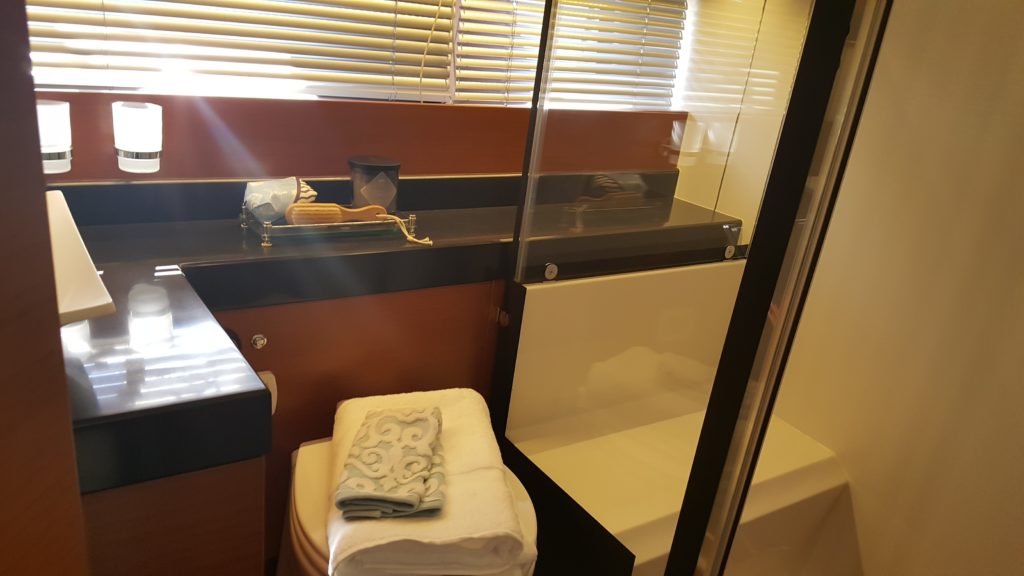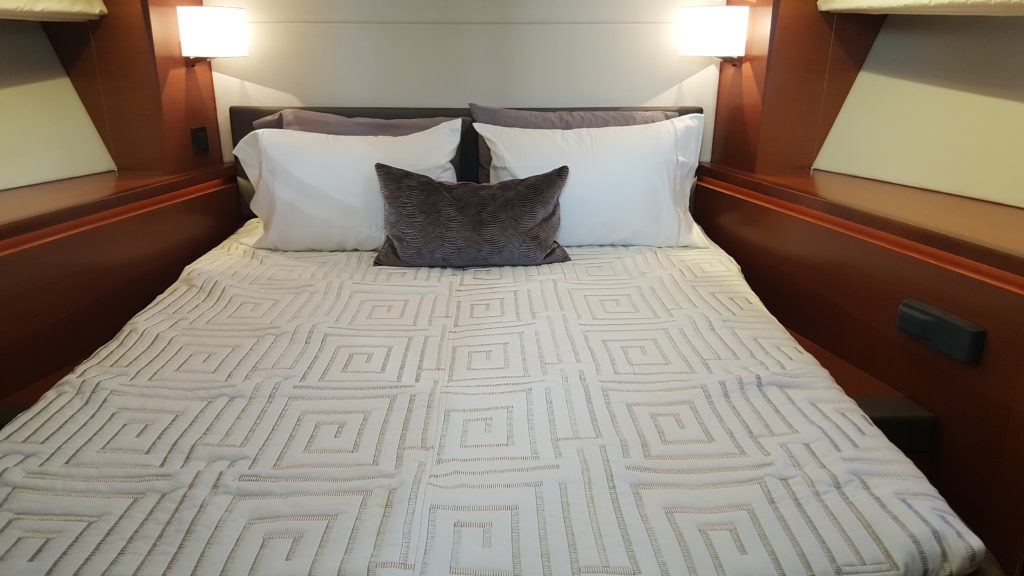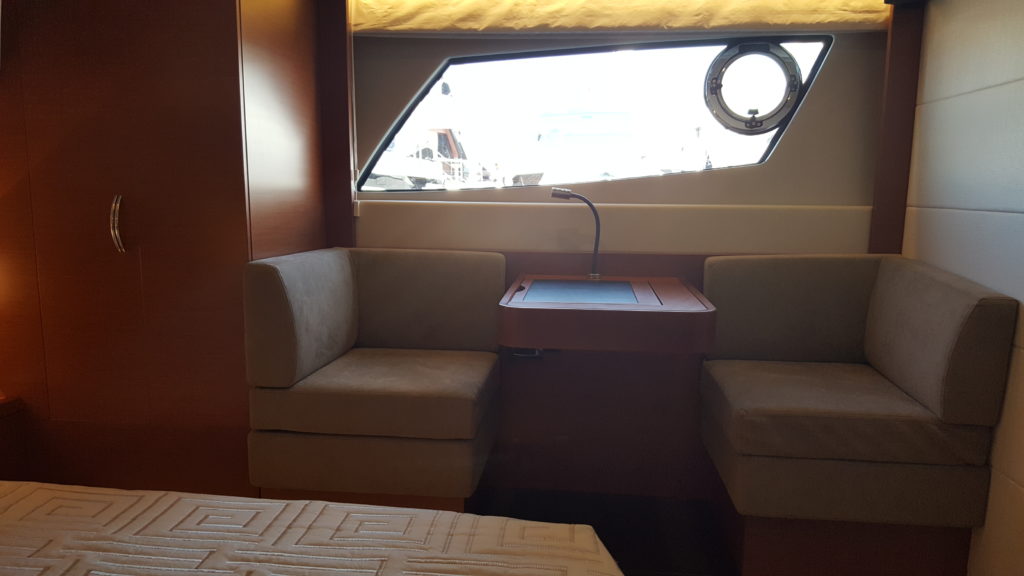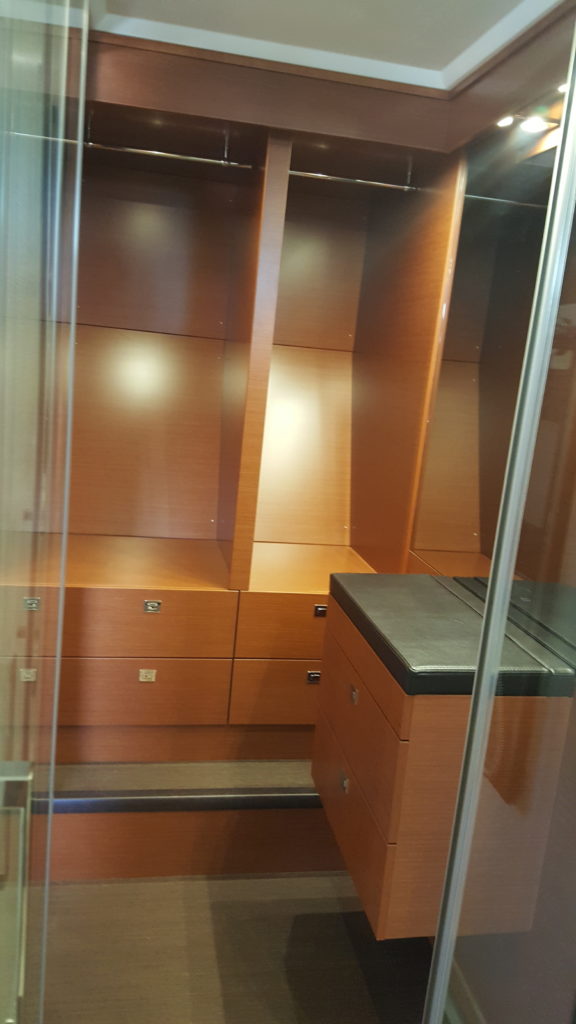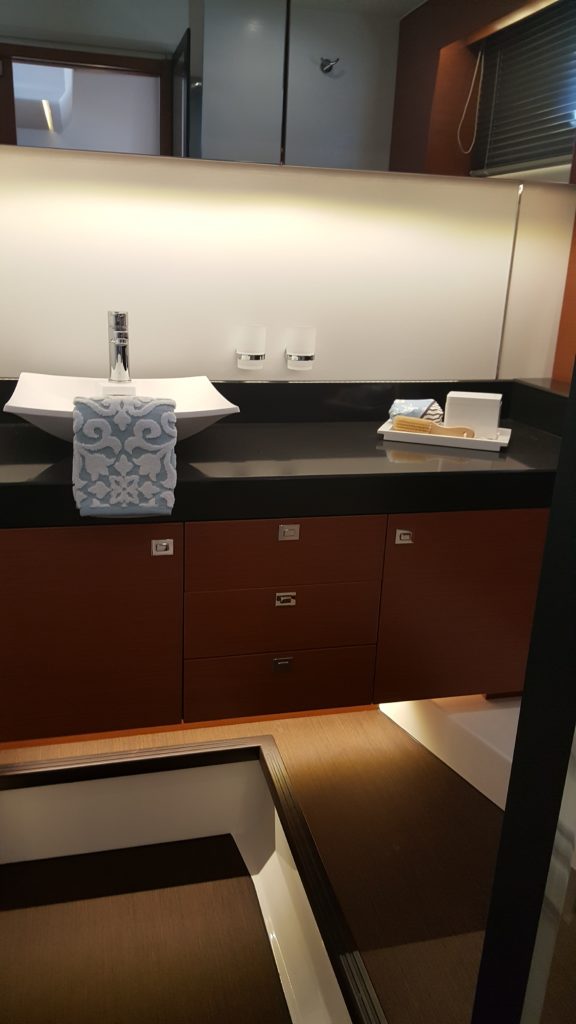 A Power Cat!
Lastly, we fell in love with a power catamaran! The 44′ Aquila (say Tequila….with an "A"). While it was only 44′ it felt larger and roomier than the 60′ power cat we went on from Horizon.
 
 
The inside galley, opens up to the outside with this awesome bar.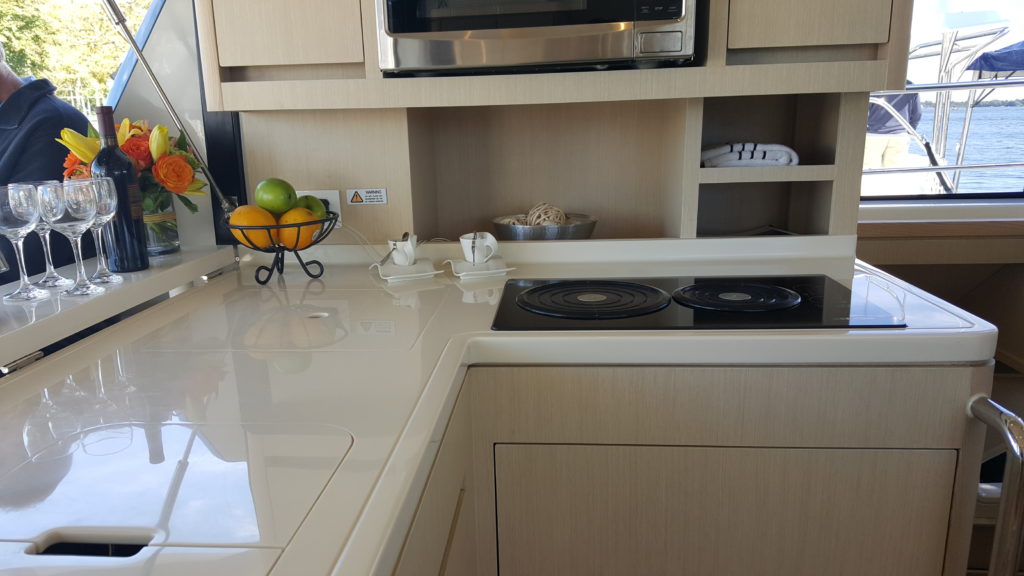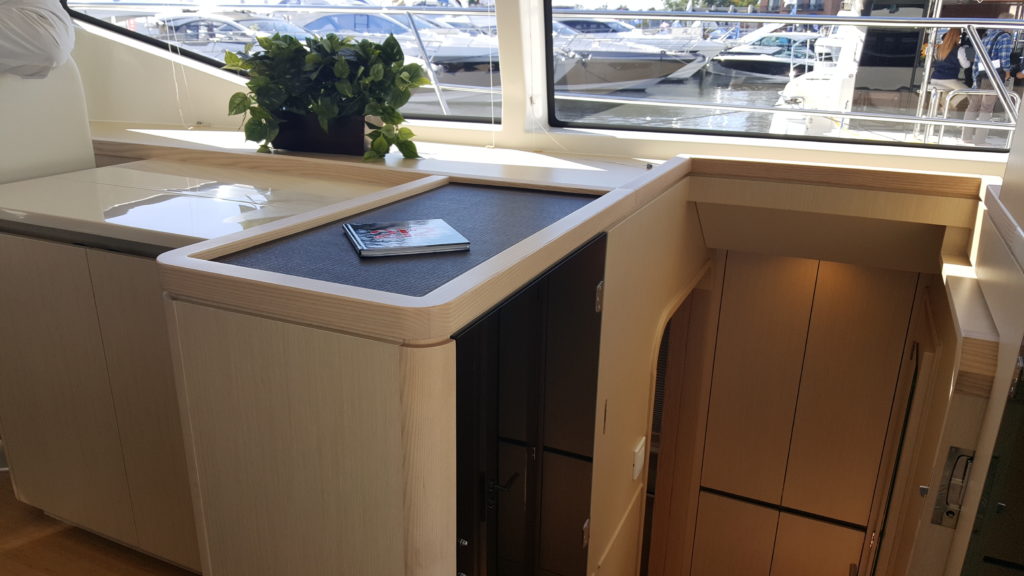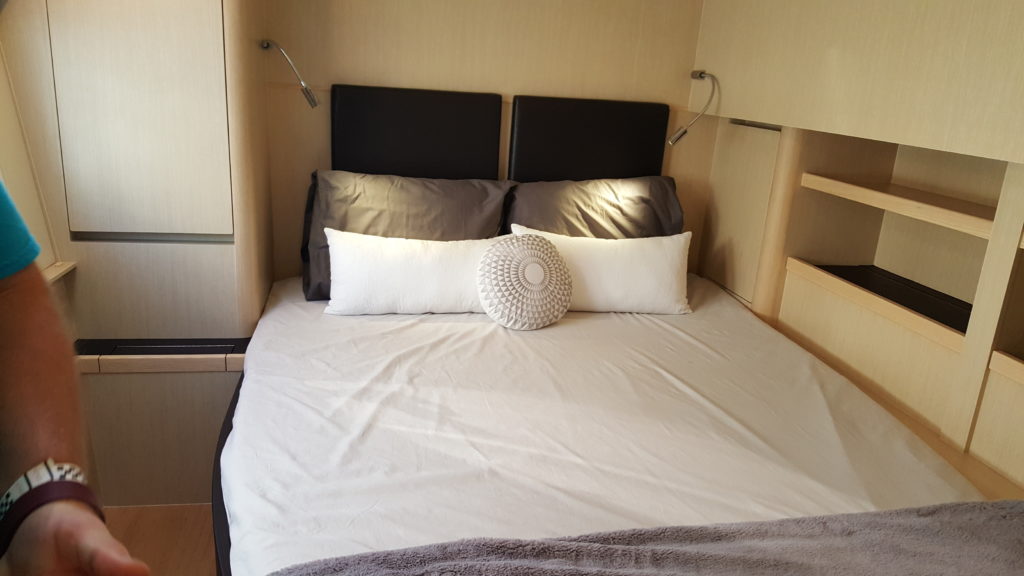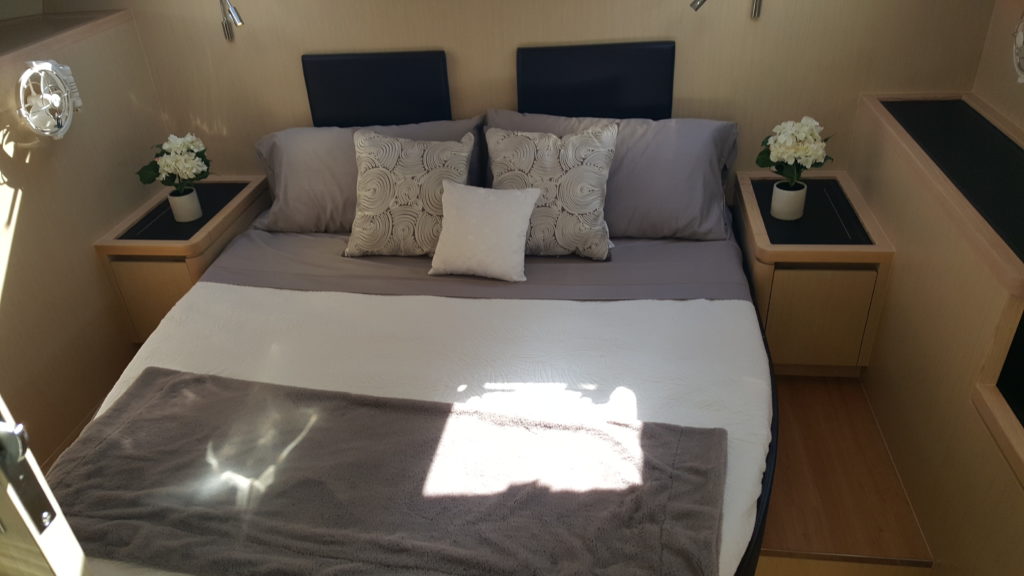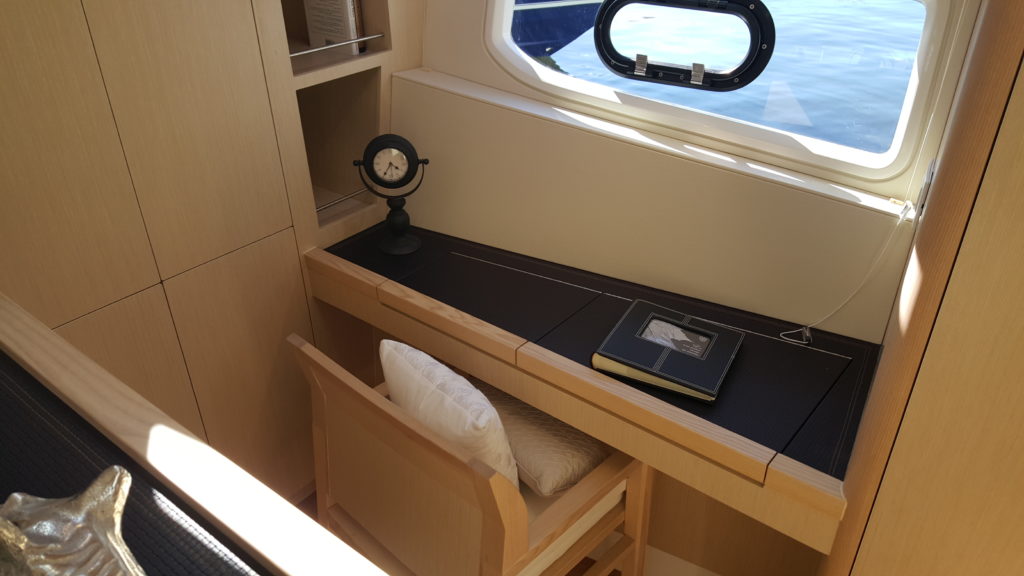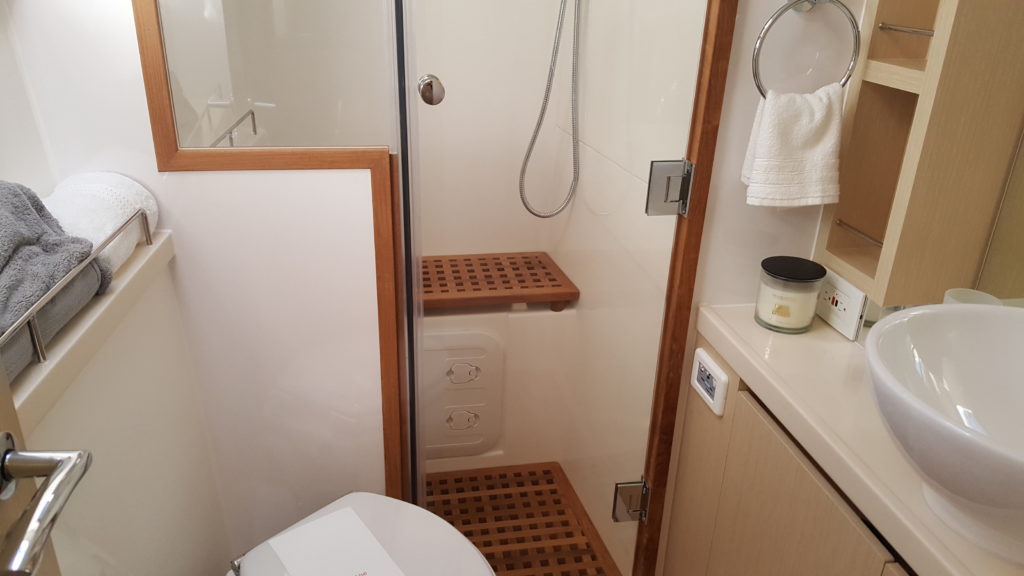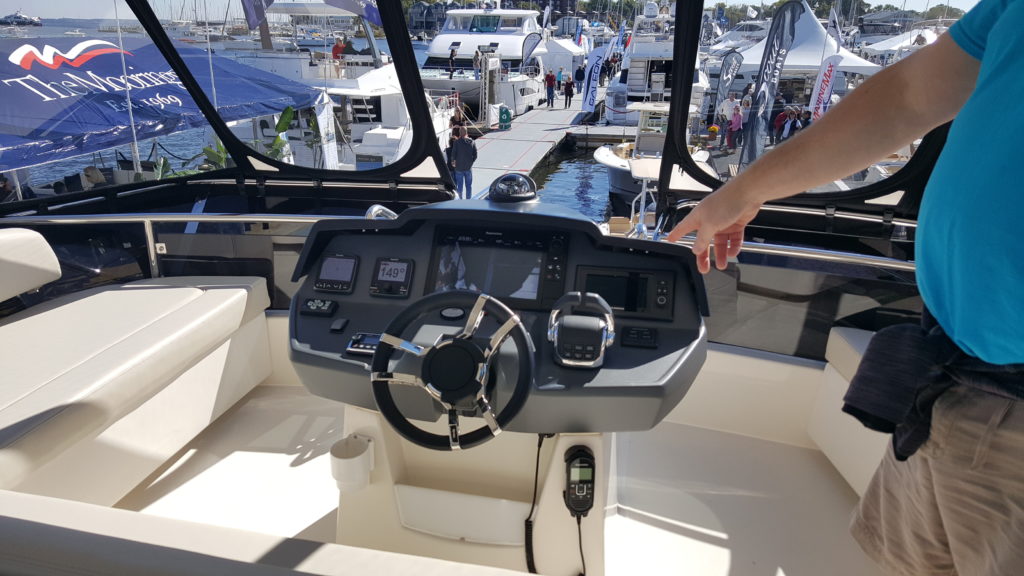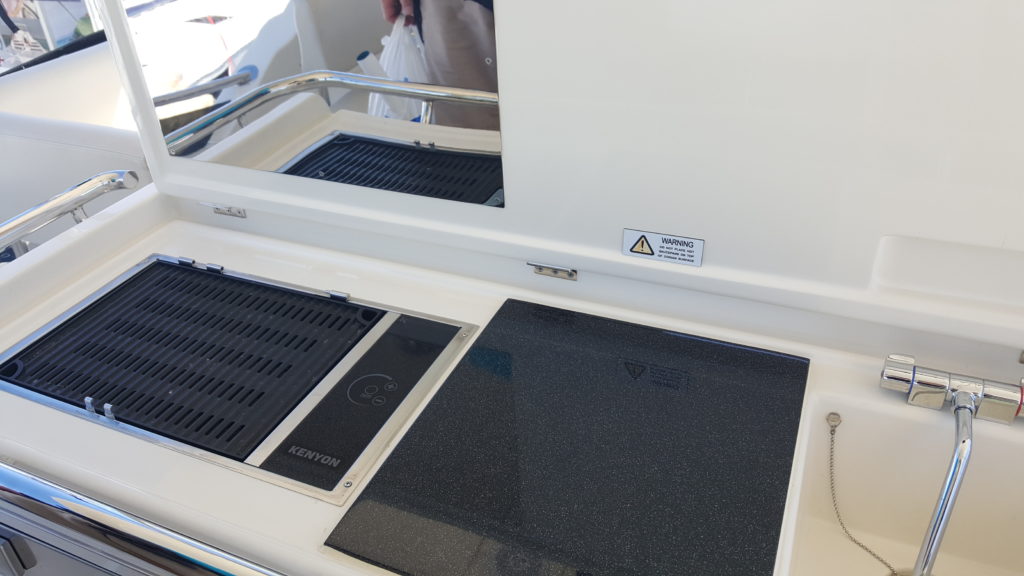 Realistically, these boats are just a lottery dream purchase!  We did take a water taxi to some used boats that might fit our goals.  The journey was fun too!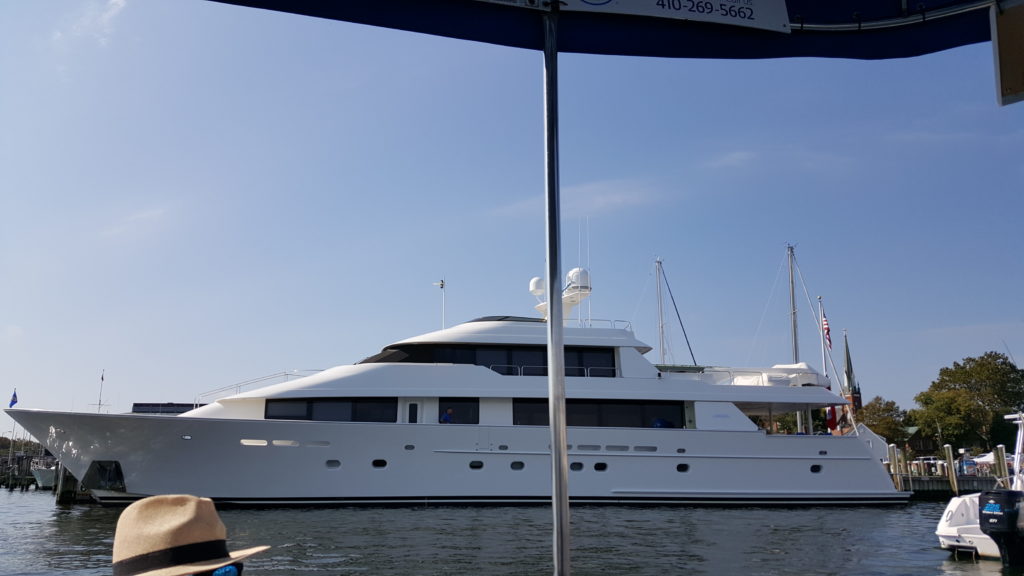 A salesman had recommended we look at Vikings (not convertibles) for a liveaboard. We haven't seen many of them in the Seattle area, but luckily there was one at the used dock we could preview. This was was a Viking 44′ 1988 for $130,000. Honestly, this is a great liveaboard – too bad it's in MD, not Seattle.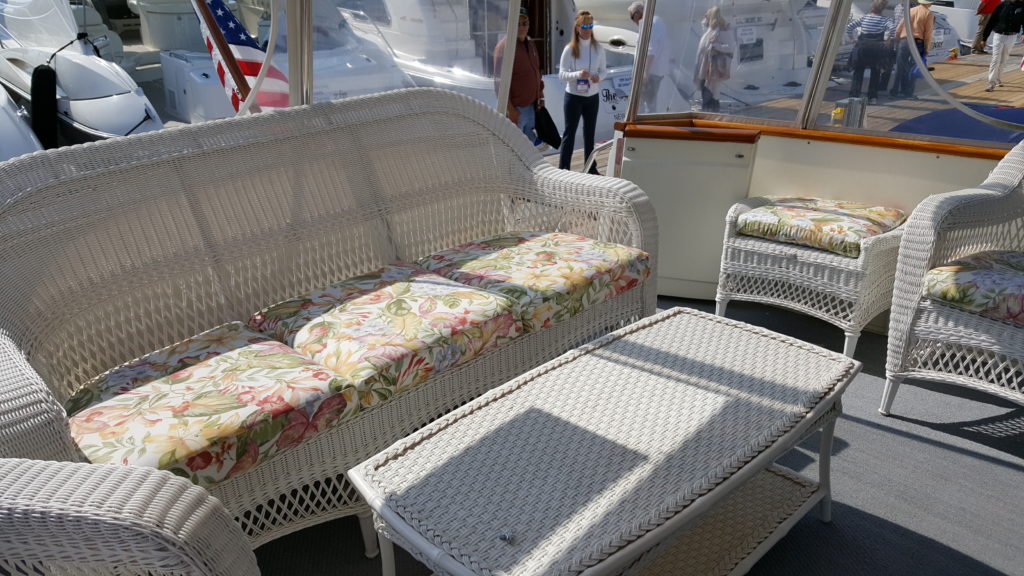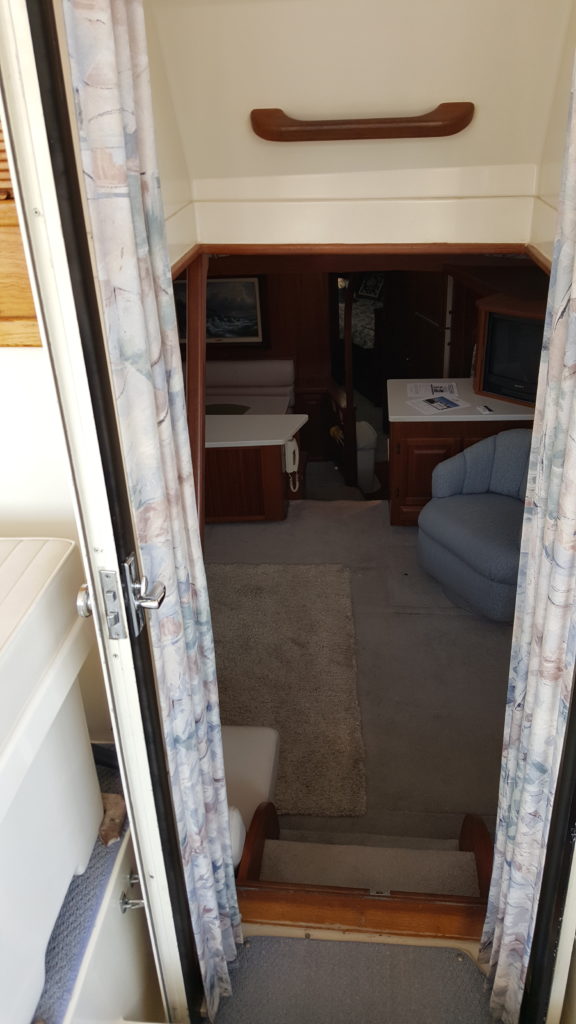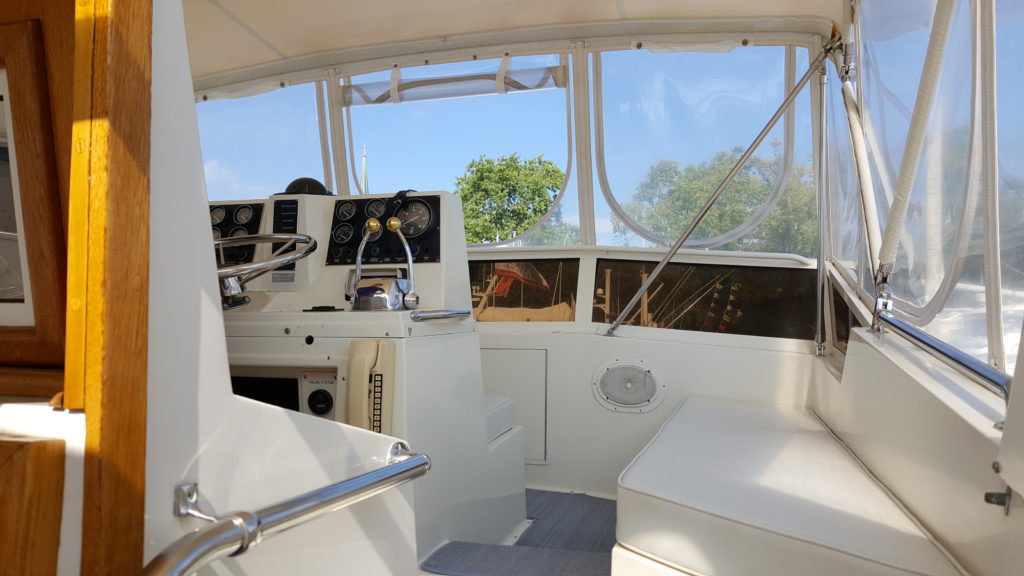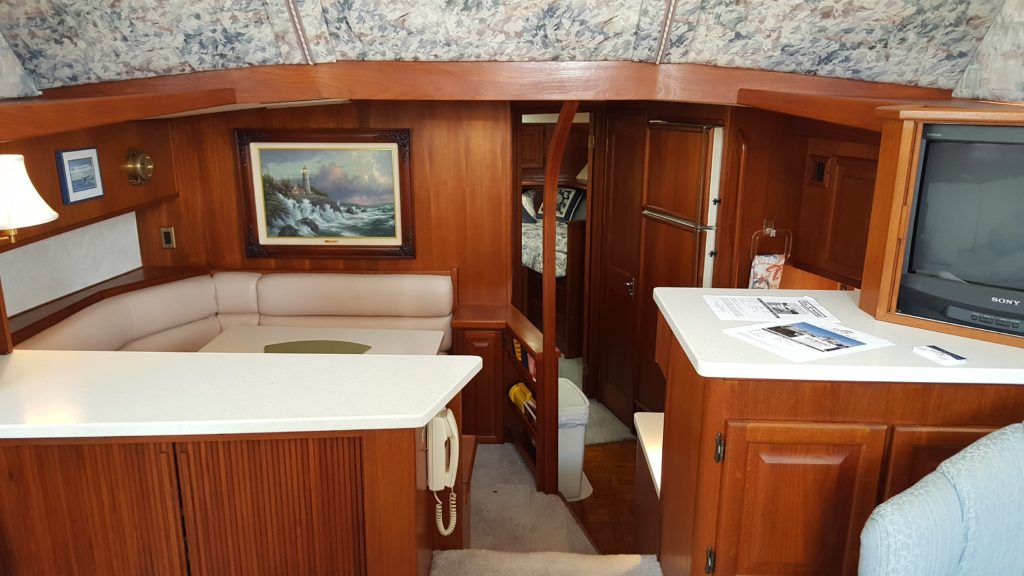 This  boat was very roomy and updated for a 1988!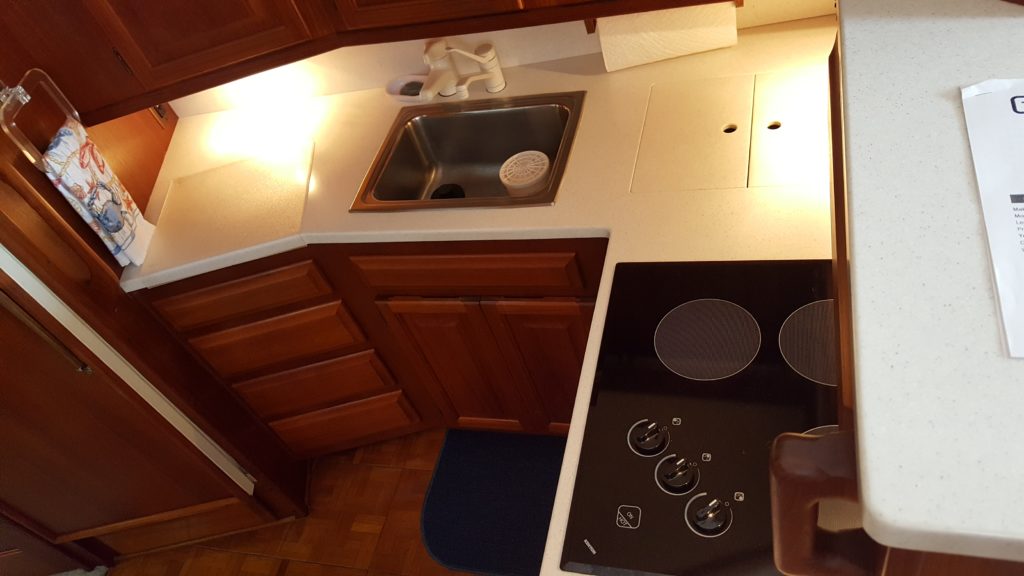 The galley was surprisingly big! Even the sink is regular size!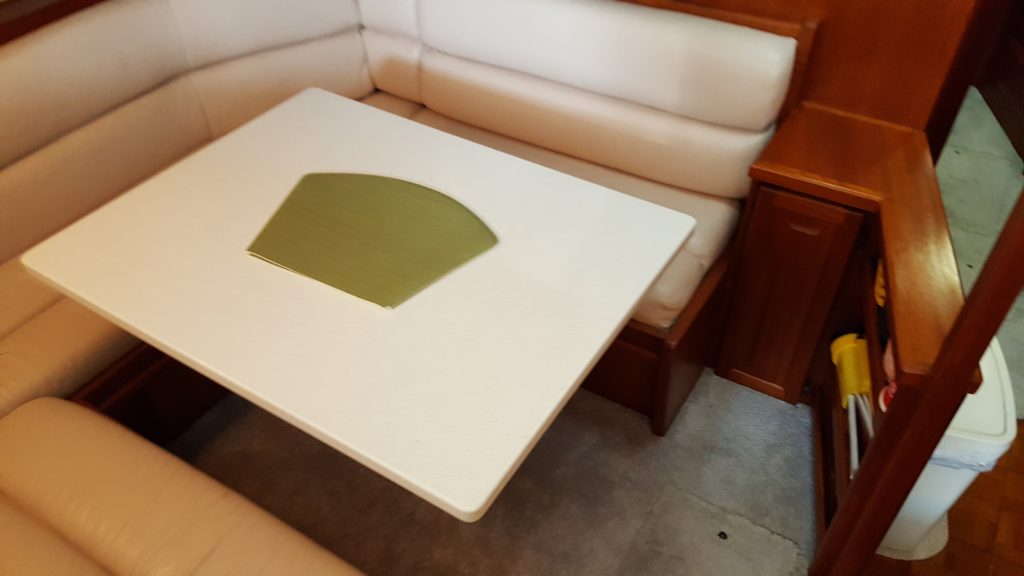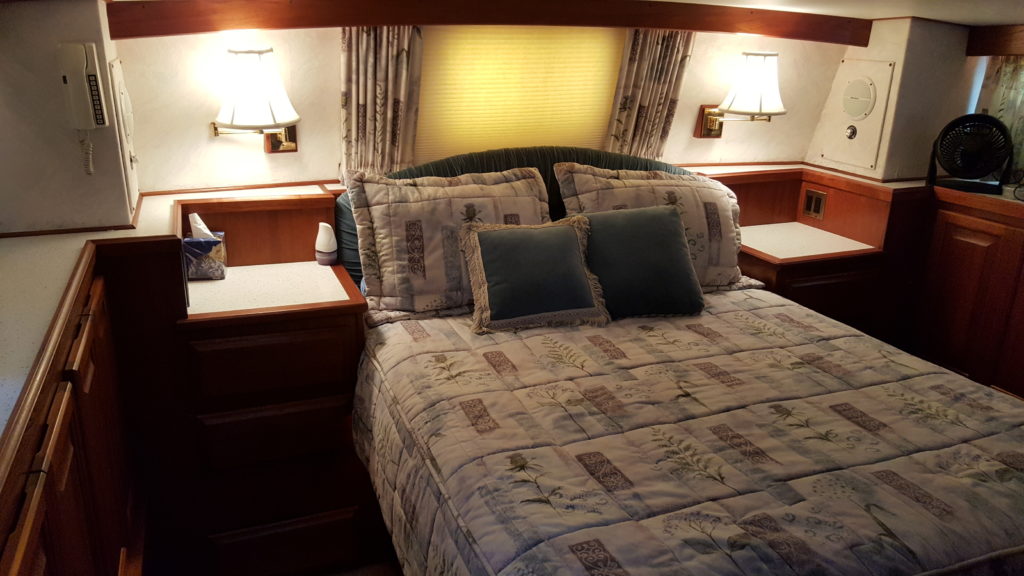 The master stateroom had plenty of storage and features of a standard bedroom. The closet was big enough to hang a ball gown!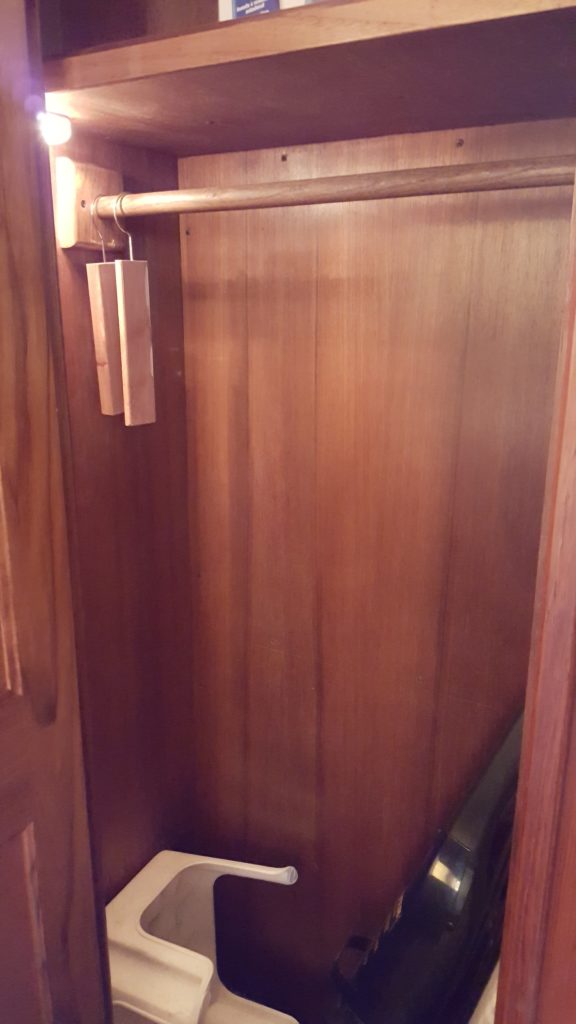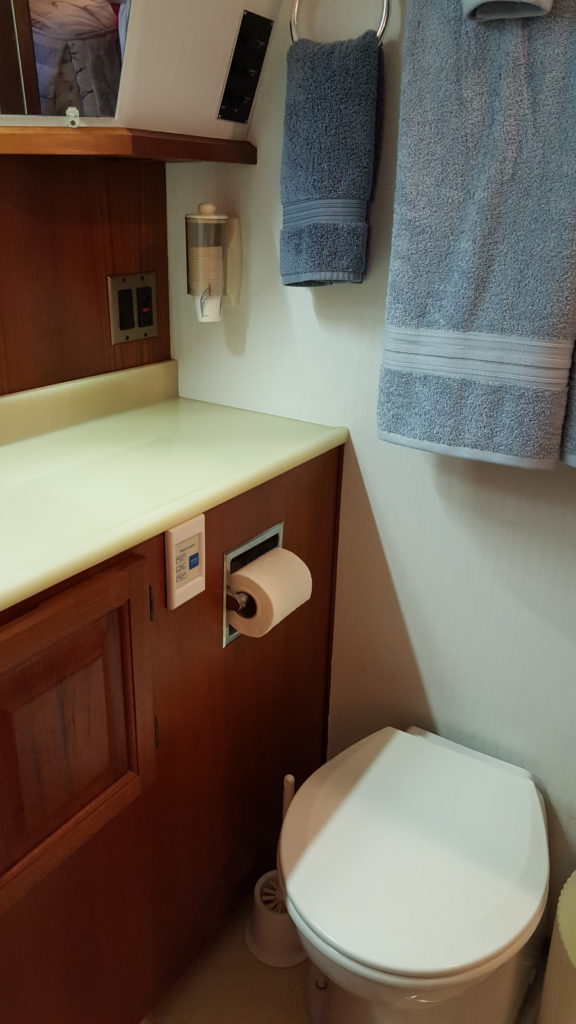 The master head had tons of counter space! And more storage space in the spare stateroom.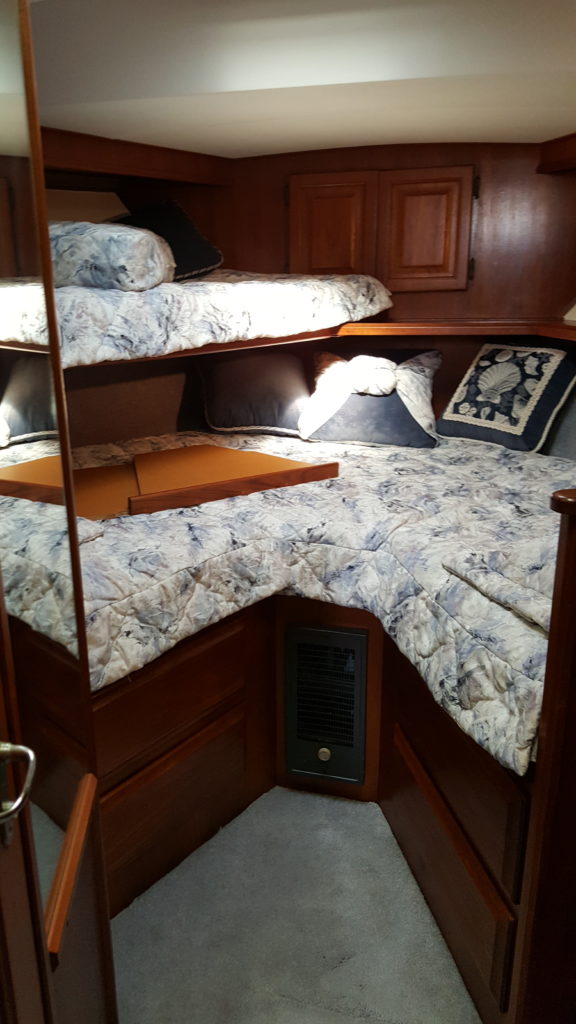 We did look at a Carver, but we didn't like the smell of it. LOL.  We were in Annapolis for four full days and only did the show for two. They had great booths and vendor tents, including wine/beer tastings.
A tour of Annapolis History
Then we spent the other two days, exploring this very old city. Most of the founders arrived in the late 1600's and early 1700's. Main street and the side streets still have the same cobblestone roads and homes. We toured William Paca's house, who was one of the signers of the Declaration of Independence. We also toured the Naval Academy and the Maryland State House. If you haven't toured Annapolis, I highly recommend it for the history lesson.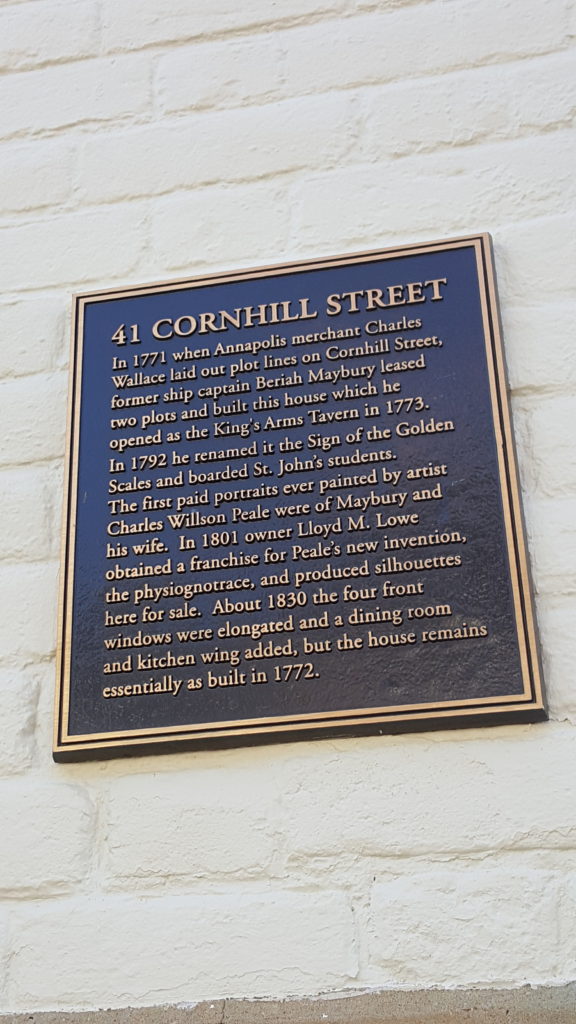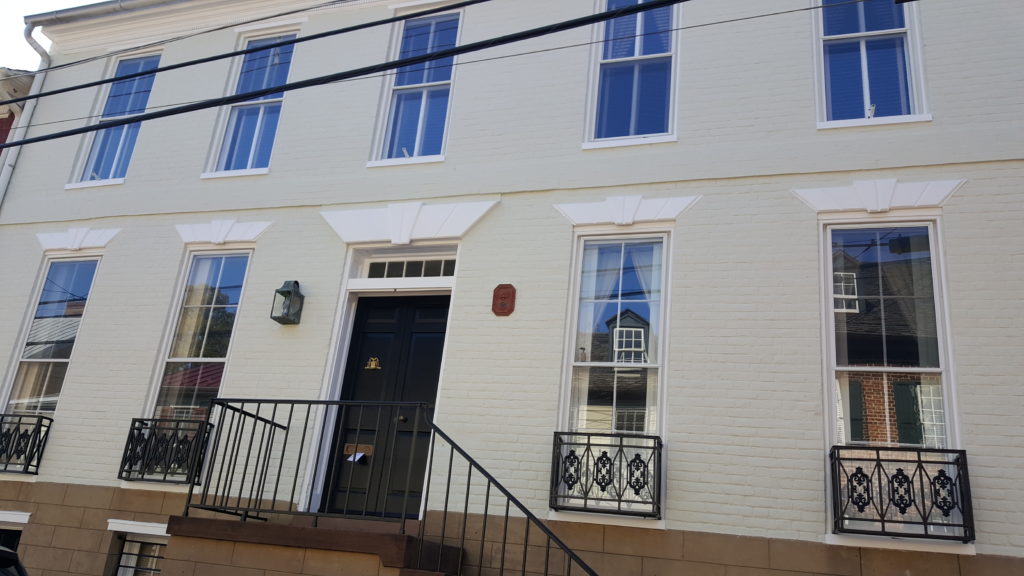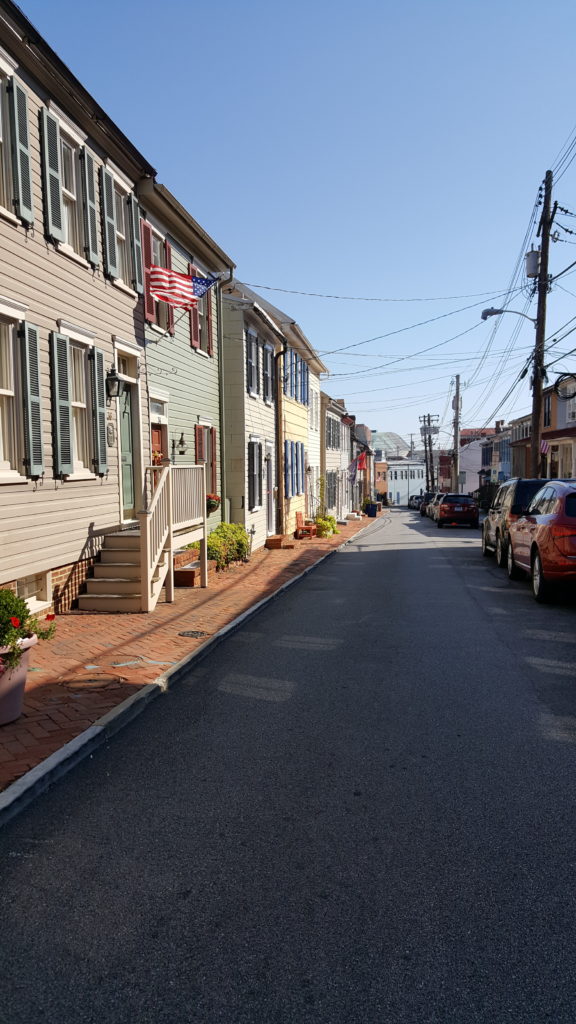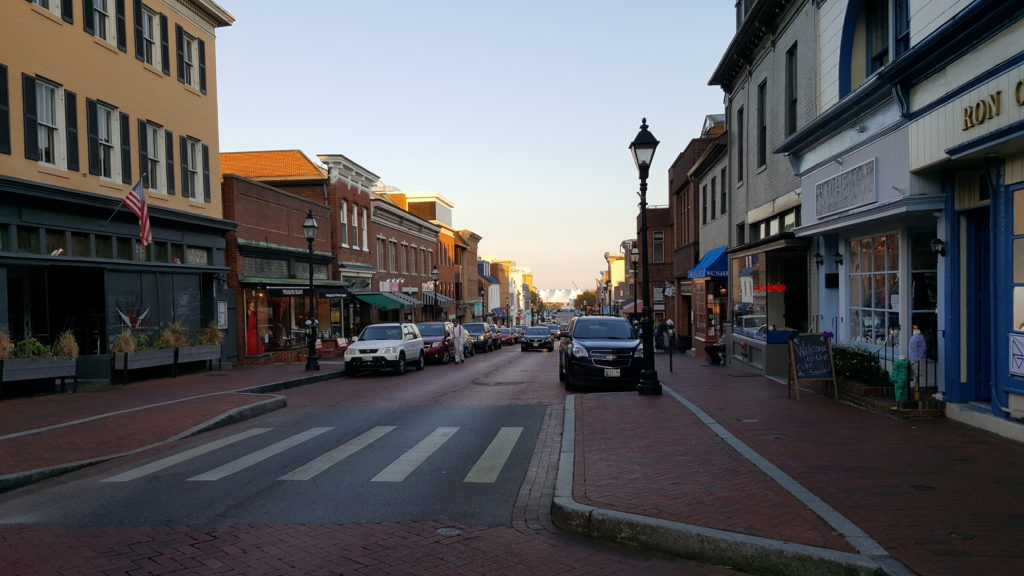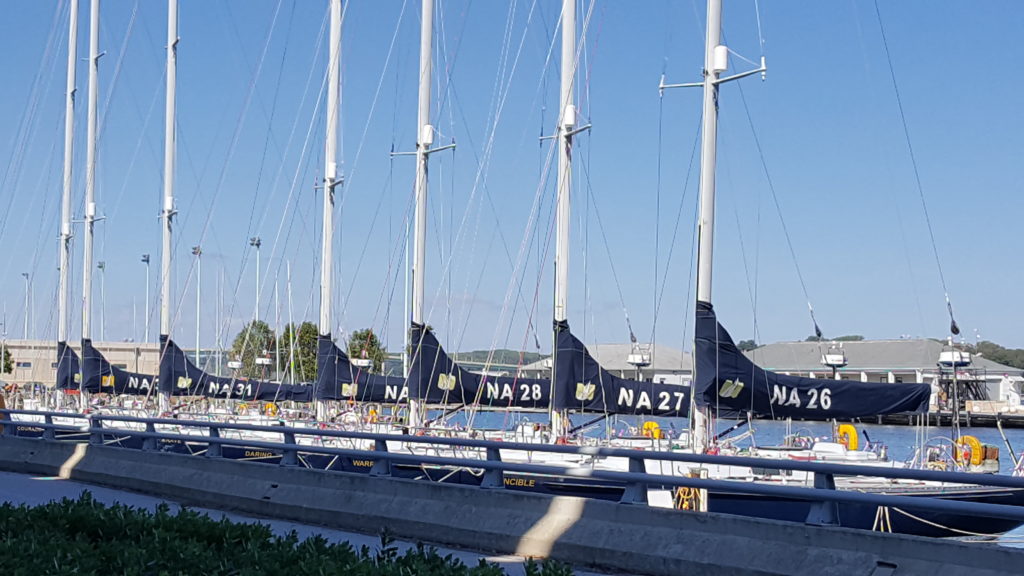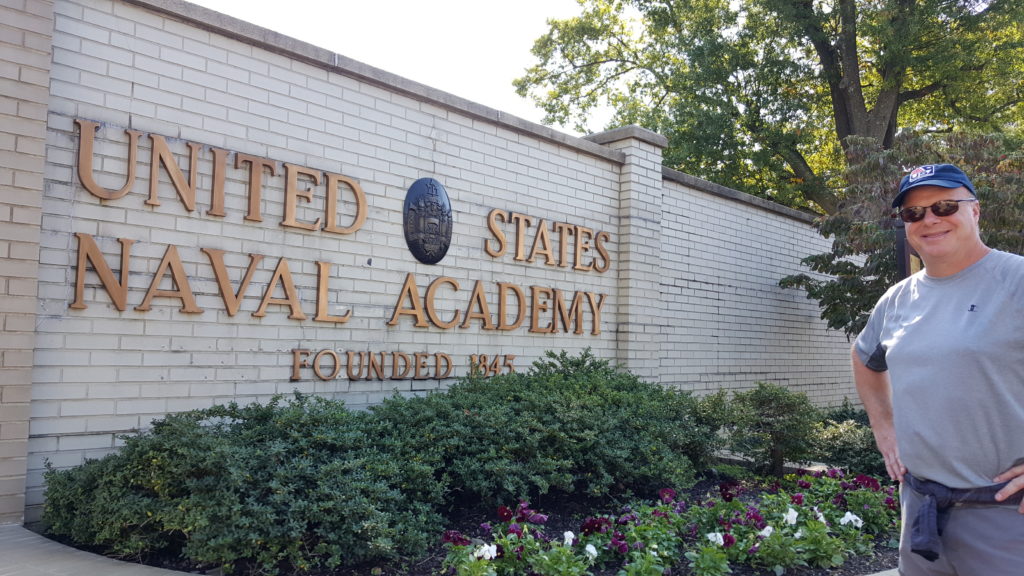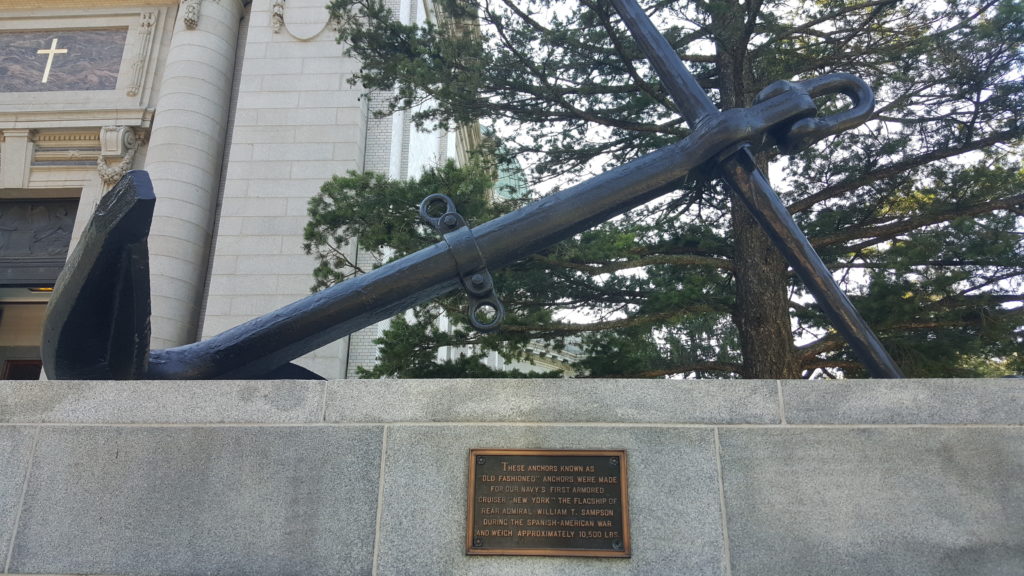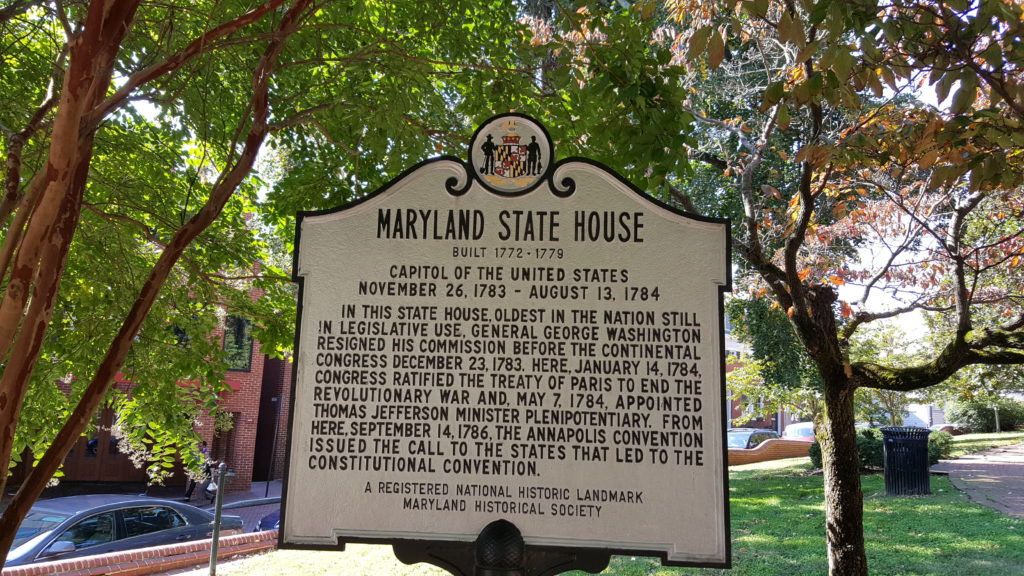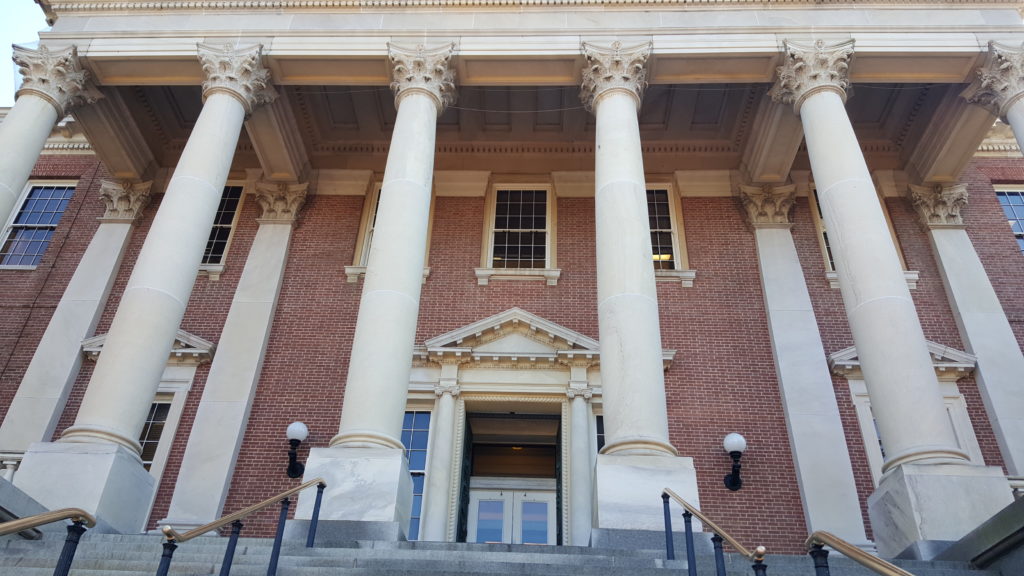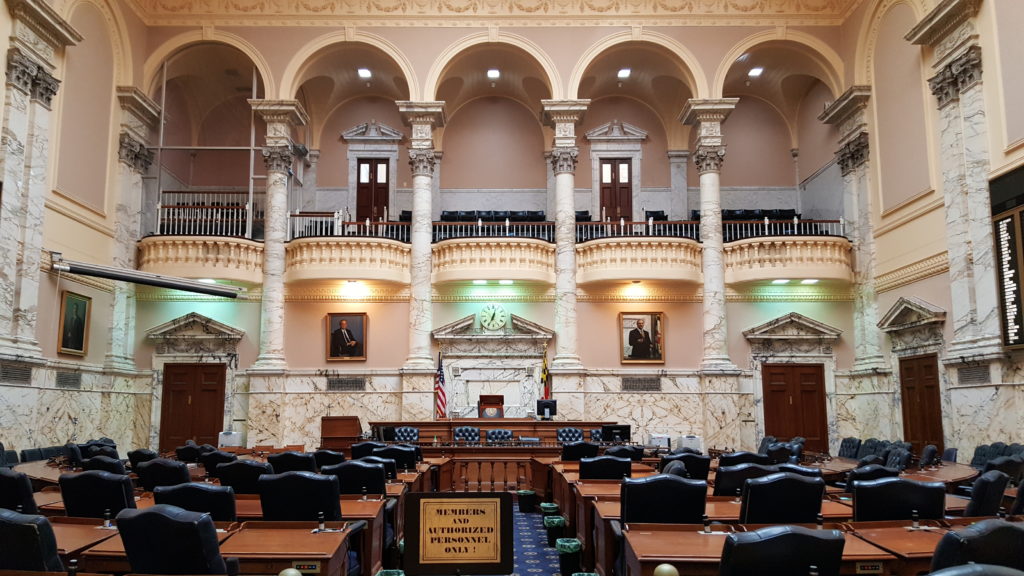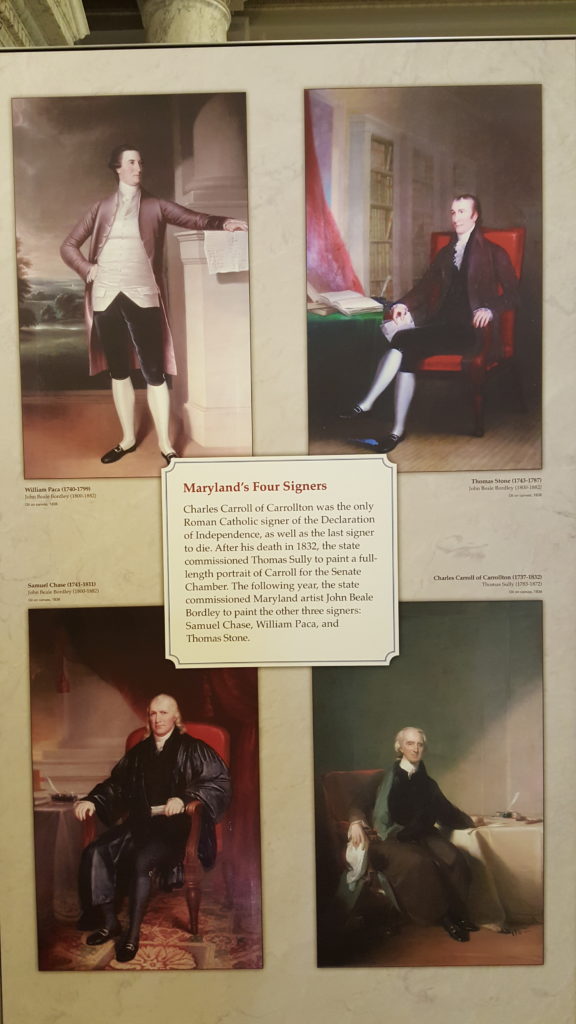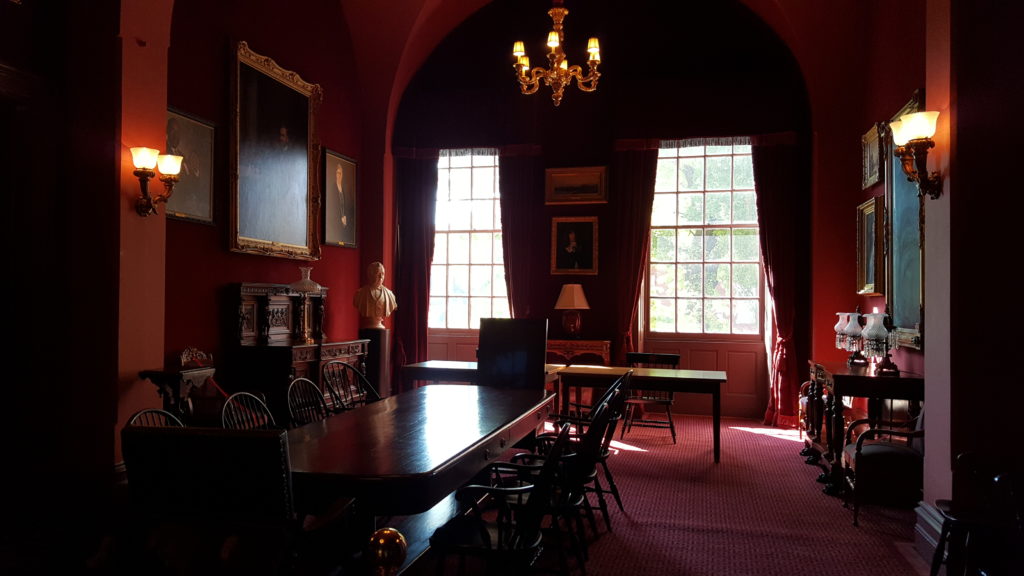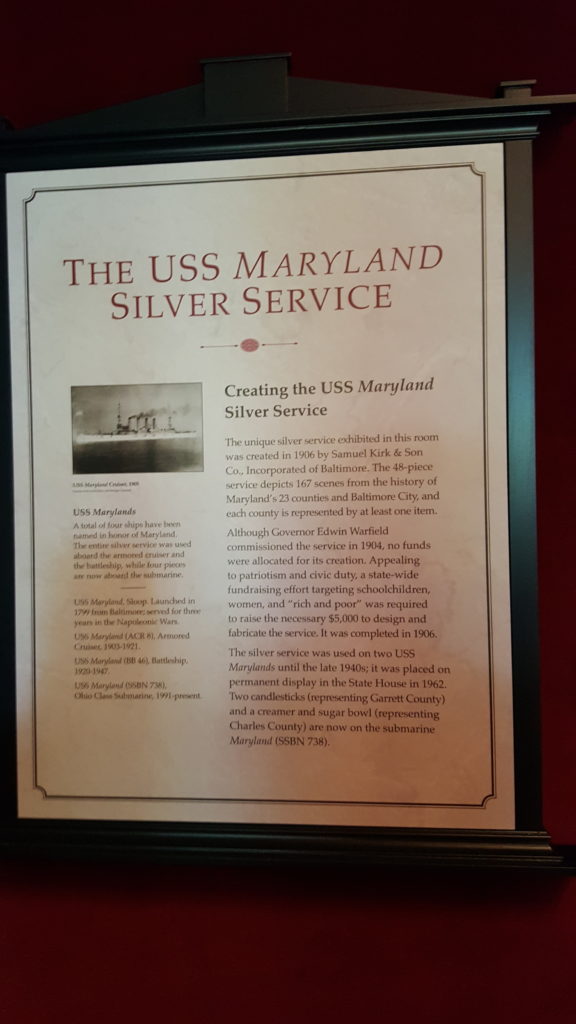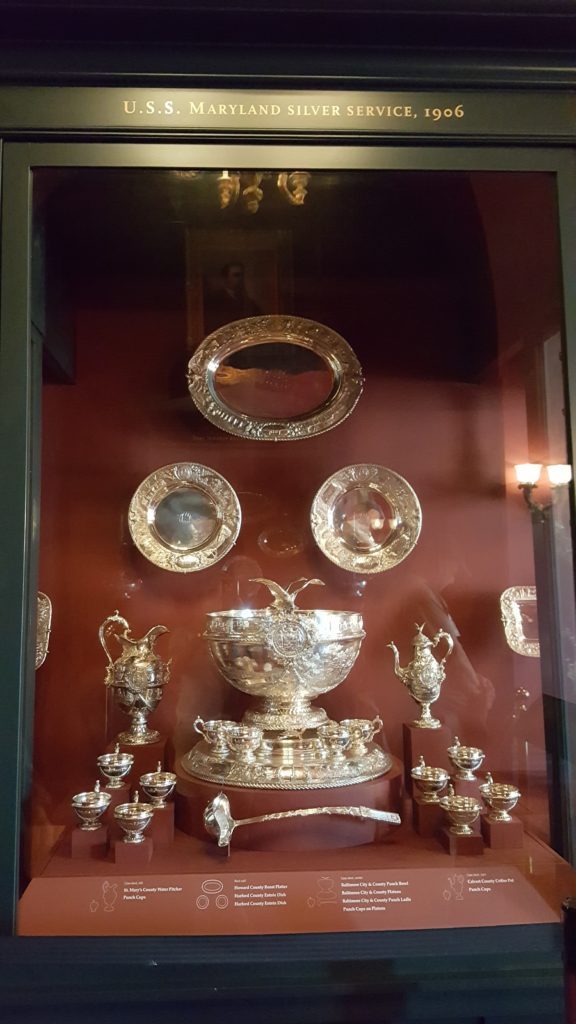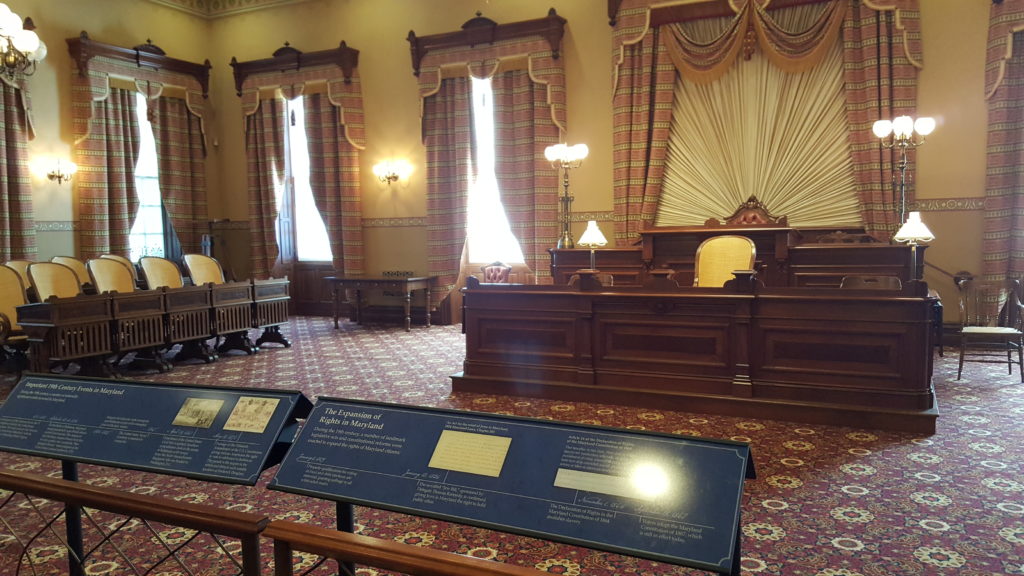 What's next for Scott & Ally?
During our trip, we talked at length about where our plan is going. Are we comfortable giving up all of our belongings, our home and the comforts of a home simply to see if we like living on a boat and saving money?  What if our home appreciates more and more over the next ten years….would we be better off in the long term keeping it?  Then came another idea! What if we buy a used "weekender" boat that we can enjoy with our golden retriever Mac in the Puget Sound and see how Scott enjoys spending the weekends on it?  While it may not save us money on a monthly basis short term, it could save us a lot long term. So now begins the hunt for a smaller, used "weekender". Funny how we got here. 😉
Stay tuned for the January boat show……I'm sure there will be lots to look at then! Cheers,
Scott and Ally
Save